Nokia put the power of mobile photography in every one's hands.
The triple camera Nokia 7.2  Android One has just released down under and boasts some very impressive lens specs for both front and back snaps.
Continuing their partnership with Google, Nokia's 6.3 inch Android One smartphone has a vibrant enough LCD screen – but does not offer up edge to edge. The side bezels are nearly non-existent however they still keep their logo at the lower end of the screen which prohibits the 7.2 from being an all screen phone with a single camera notch.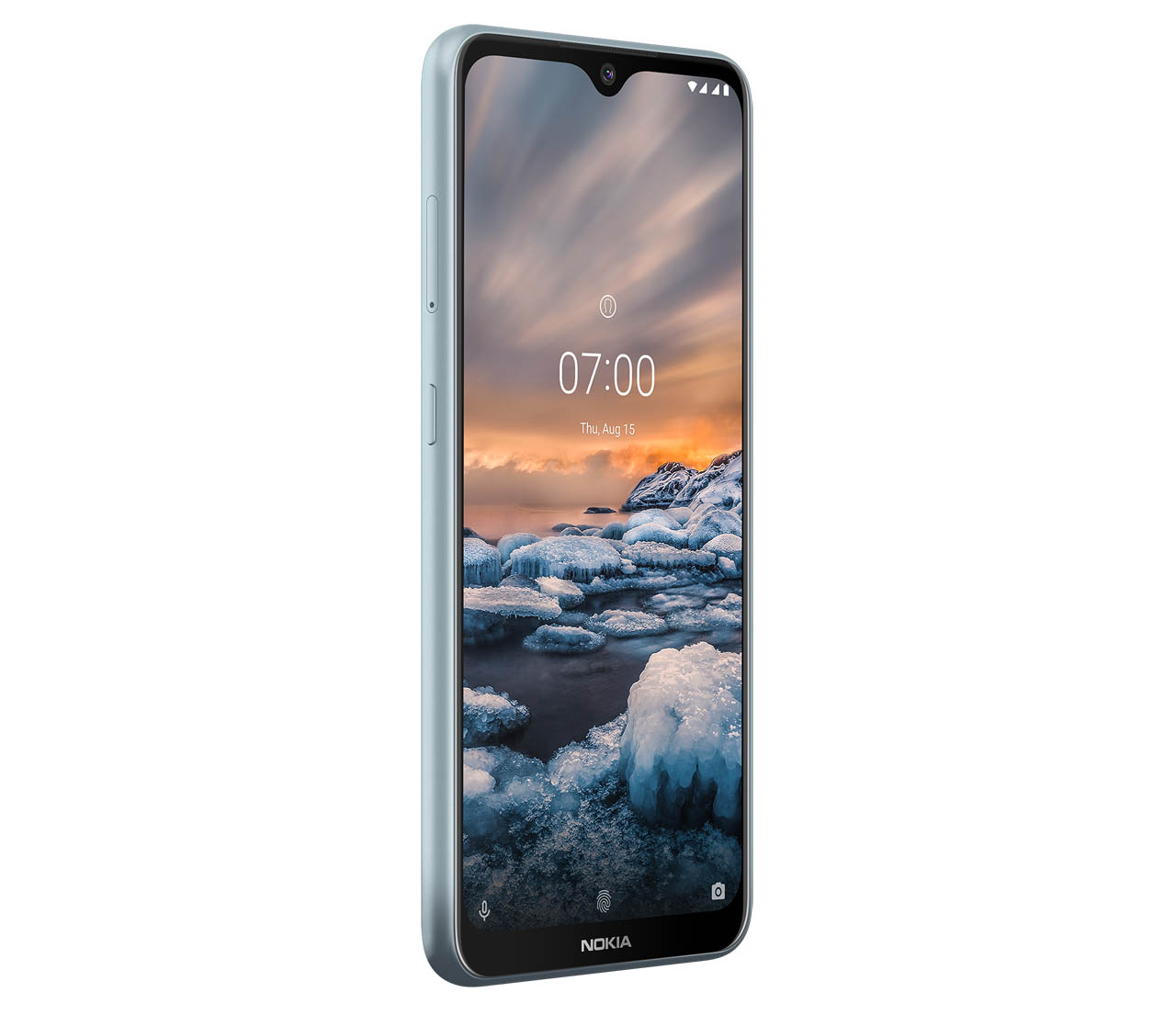 Under the hood in the model that STG was sent there's 128GB ROM (storage) and an almost specific 6GB RAM. Again I believe what Nokia are doing are adding in just enough specs to power the phone as optimally as possible while not 'over doing it' thus keeping the retail cost of the device to a minimum. This will work out for most smartphone users.
Powered by a low to mid-range Qualcomm SDM660 Snapdragon processor it explains the eventual screen lag that occurs when using the Always-On HDR camera functions.
The Android 9.0 OS is bare bones stuff. There's no chunky overlay or bloatware, the Nokia 7.2 is pure Android. The Android One function sees you being fully cloud, if you choose it, with Googles online services (some paid and some free) and there's a dedicated Google Assistant tactile button to the left of the handset.
Back to those cameras…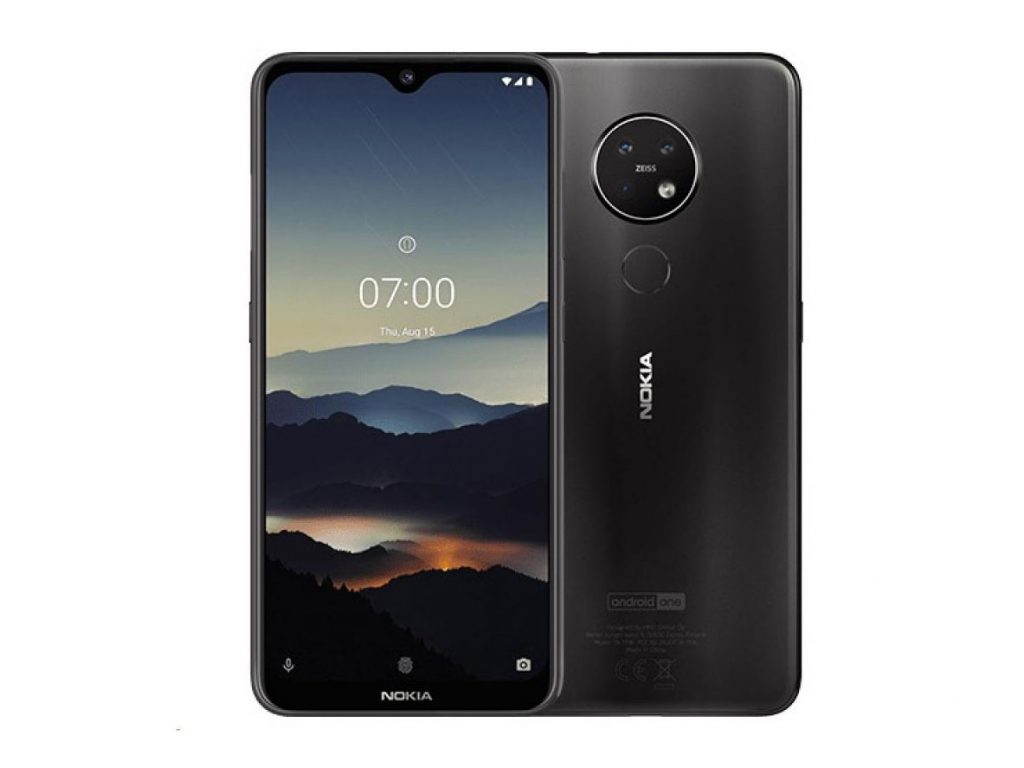 The rear triple Zeiss lens array is intricately and aesthetically pleasing in its centred circular housing. Totalling a whopping 59MP the three cameras are split up with one 48MP wide lens, 8MP ultra-wide lens and a 5MP depth sensor.
For your breath-taking superstar-like selfies you have single 20MP wide Zeiss lens.
Both cameras record video in 1080p and are HDR.
Modes of shooting are mostly stock standard as we see in most smartphones – with depth of field effects added after a snap has been taken. There is a dedicated Night Mode – but this does not work as  expected.
In low light the pics come out grainy, in near to zero light they are pitch black. Disappointing when compared to other handsets that offer up Night Modes in their devices that will take a snap in a near to zero lit environment outputting an image as if there was moderate lighting.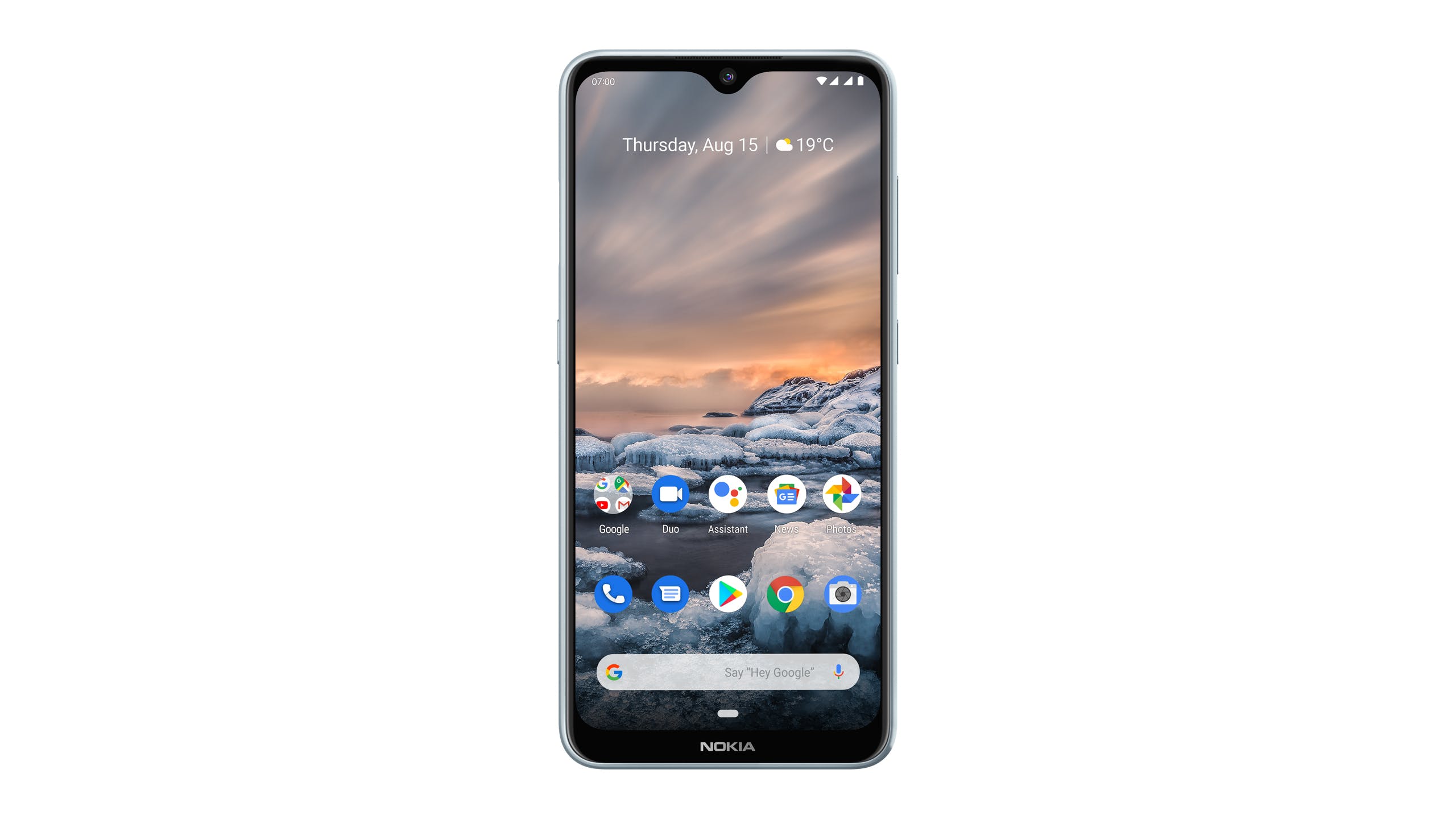 The few milliseconds lag in both using the cameras and after 10 to 15 minutes of general use also dampened the Nokia 7.2 experience. Still for the average user who is after a smartphone that takes astounding and crucially detailed photo's in the right lighting conditions this is not likely to be too much of a problem.
The 7.2 sits within Nokia's mid-range with it's current Android phone offerings. Not as powerful as the unique Nokia 9 Pureview but higher spec'd than the Nokia 4.2. I did have perhaps higher expectations for the device than what I actually received.
This said, the Nokia 7.2 is hands down a prize winner when it comes to smartphone photography prowess in the right lighting and environments.
The Nokia 7.2 Android One smartphone utilises the finger sensor on the back of the phone (I still have a personal love for that placement) and features a 10 watt charging battery. While the device does feature USB-C as a charging method – it is it's only charging method. The Nokia 7.2 is not wireless chargeable.
With the holiday season literally around the corner closing out 2019, the Nokia 7.2 is perhaps the right priced Android smartphone to record those memorable moments with family and friends as 2020 rolls in.
UPDATE: The Nokia 7.2 is receiving the Android 10.0 update.
Android 10 is the latest OS update for the devices, consolidating HMD Global's commitment to Nokia phones getting better over time with consistent software upgrades and new features, including:
Gesture Navigation: control of your Nokia smartphone just got slicker, with faster and more intuitive controls at the tip of your fingers
Smart Reply: receive even smarter responses in messages, not just wording but actions you can take
Privacy Controls: have even more control of your personal data all in one place, and control when your location is shared with your apps – be that always, just while in use, or never
Focus mode: block out distracting apps when you need to concentrate on what's important (try it now in Beta)
Family Link: now part of the Digital Wellbeing settings, helping parents set digital ground rules for the whole family
Everyone that works on STG is a volunteer. If you like the site and it's contents please think about donating. Even a small amount helps keep the servers running.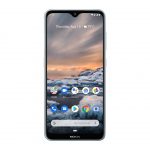 Nokia 7.2 Android One Smartphone Review
Device details
Released: November 2019
Device Name: Nokia 7.2 Android One
Chipset: Qualcomm SDM660 Snapdragon
Memory: 6GB
Internal Storage: 128GB
Camera: F: 20MP. R: 59MP (total)
Price: Around $543.00 (NZD)