Huawei are forging ahead despite their ongoing ban from the Android operating system.
In Munich, Germany the mega tech Chinese based company launched the annual upgrade to their Mate series – the Mate 30.
With glitz, glamour and fanfare the phablet device (largest version being 6.8 inch) was revealed to not be built with Google Apps.
Instead Huawei will be using their own App store, with Huawei based Apps.
The Mate 30 comes in two versions: standard at 6.6 inch and the 'Pro model weighing in at 6.5 inch.
As we have seen with previous iterations of Huawei smartphones, it's all about the camera's.

Using Leica lens technology, the Mate 30 has a 40-megapixel camera with a f/1.8 aperture, an ultra wide-angle 16-megapixel f/2.2 camera, an 8-megapixel f/2.4 telephoto camera, and a "laser focus" sensor. Phew – that's a lot.
Both models have the standard 8GB RAM and 256 GB storage and are powered by Huawei's own super chipset, the Kirin 990.
On top of this there's a third option.
Porsche Design and Huawei and have partnered again to launch the new PORSCHE DESIGN HUAWEI Mate 30 RS Series.
The fifth handset to join the exclusive line-up, the PORSCHE DESIGN HUAWEI Mate 30 RS continues to set the standard for performance and high-end smartphone engineering and functional design. The new device combines cutting edge technology with the ultimate in smartphone aesthetics.
Powered by the newest Huawei Kirin 990 5G, the world's first flagship 5G SoC, the PORSCHE DESIGN HUAWEI Mate 30 RS supports both 5G Non-Standalone(NSA) and Standalone(SA) modes, adds to its performance credentials with wireless Huawei SuperCharge and a sleek aerodynamic design enhanced by two luxurious color versions.

While the color black represents simplicity and strength, red is passionate, glamorous and adventurous. The PORSCHE DESIGN HUAWEI Mate 30 RS takes the lead in upgrading to the all-new EMUI10 operating system. Designed based on human factor, EMUI10 delivers comfortable user experience.
EMUI10 operating system features a contemporary magazine inspired layout and dark mode to ensure comfort and readability when night falls.
Black and Red is a theme prominent in many of Porsche's iconic sports cars and the PORSCHE DESIGN HUAWEI Mate 30 RS uses these colors to perfectly express the key dual attributes of power and speed. Handmade premium leather enframes the vertical glass stripe on the back and ensures together with the aerodynamic curves of the body a firm, ergonomic grip and premium touch that gives the feeling of complete control.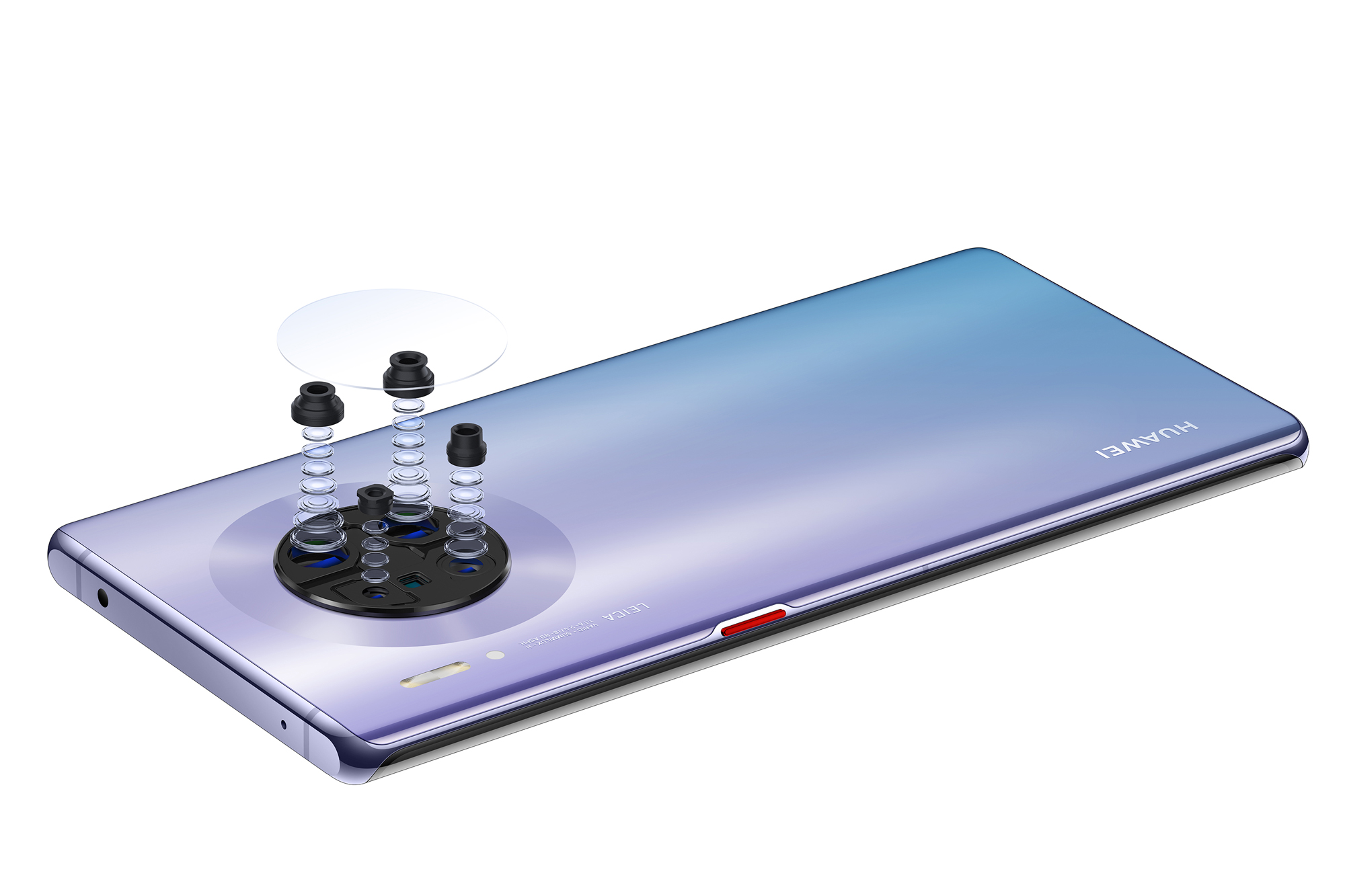 The handcrafted semi-aniline top grain leather is soft yet highly durable, able to withstand the wear and tear of everyday use. Each phone undergoes extensive resistance and durability testing to guarantee longevity and a consistent user experience.
The Huawei Kirin 990 5G SoC represents the pinnacle of mobile chip technology, paired with the PORSCHE DESIGN HUAWEI Mate 30 RS and it's a potent combination of power and performance.
As the world's first 5G SoC powered by 7nm+ EUV, the Huawei Kirin 990 5G delivers significant increases in both performance and efficiency, while updated GPU, CPU and NPUs, deliver an enhanced user experience in many areas including 4K video playback, AI-specific applications and mobile gaming.
The PORSCHE DESIGN HUAWEI Mate 30 RS delivers a refined smartphone experience centered around the HUAWEI Kirin 990 5G chipset and superb video capabilities. With the new SuperSensing Cine Camera system embedded into its streamline design, the smartphone includes a 40MP Cine Camera, a 40MP SuperSensing Camera, an 8MP Telephoto Camera and a 3D Depth Sensing Camera. These deliver crystal clear, super sharp images and videos. With the industry's leading SuperSensing Camera, PORSCHE DESIGN HUAWEI Mate 30 RS provides previously unseen low-light, nighttime video and Ultra Slow-motion Video capabilities, meaning consumers can capture more of the moments and memories that matter.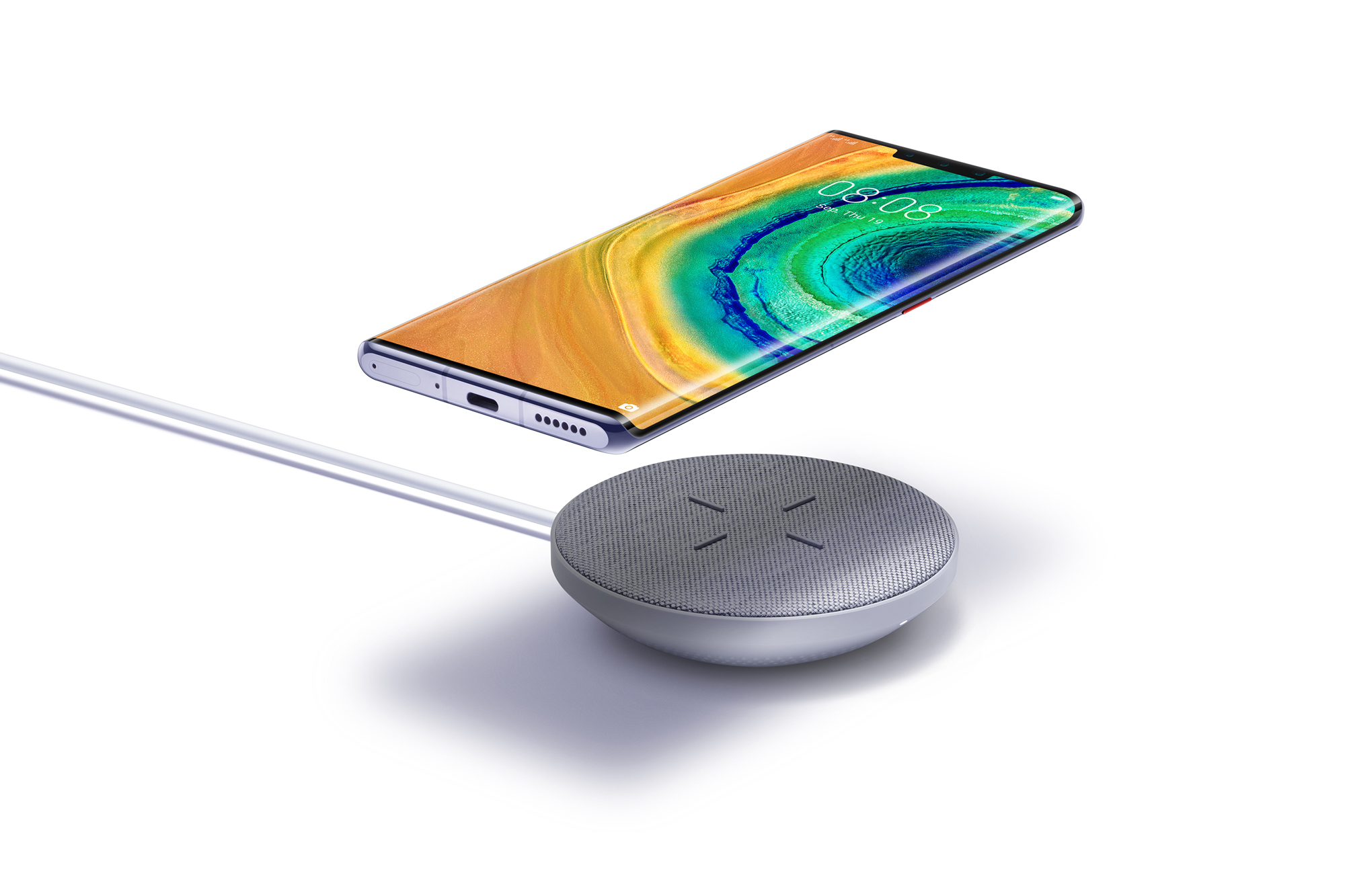 The PORSCHE DESIGN HUAWEI Mate 30 RS houses a 4500mAh (typical value) battery that supports the reliability and performance. It is equipped with fast wired and wireless charging for performance on the move. It houses an industry leading wired and wireless Huawei SuperCharge that supports German TÜV Safe Fast-Charge System Certified.
The 27W Wireless Huawei SuperCharge and the 40W Huawei SuperCharge provide users safe and fast charging experience whatever the scenario is.
Jan Becker, CEO of Porsche Design Group, said, "We are delighted to continue the successful partnership with Huawei. The new PORSCHE DESIGN HUAWEI Mate 30 RS is the fifth device to emerge from our exclusive partnership and once again demonstrates the perfect symbiosis of functional design and state-of-the-art technology."
Richard Yu, CEO of Huawei Consumer BG, said, "The PORSCHE DESIGN HUAWEI Mate 30 RS makes a statement with its sharp, aerodynamic design and blistering performance. It's a device that is as individual and unique as the person that aspires to own it."
The PORSCHE DESIGN HUAWEI Mate 30 RS epitomizes the passion in cutting-edge technology and design shared by Porsche Design and Huawei. With an inspired design, powerful performance, best-in-class battery technologies and biometric identification features, the latest luxury flagship appeals to discerning consumers with a taste for Porsche Design's signature purist aesthetics and Huawei's leading technologies.
Huawei Mate 30, Mate 30 Pro and Mate 30 RS is releasing throughout Europe and Asia territories.