The Surface range from Microsoft.
PC computing on a tablet and laptops, a franchise that actually started it's life as a interactive touch coffee table.
The range is also generally pricey, usually, from the mid-range to the highest spec Surface you won't get much change out of a few thousand.
That's not really to say that they are overpriced, they're not. You get all the benefit of Windows and in the higher spec models, some decent game time on the go.
However, this year (2020) has been a difficult one for all of us around the Globe with the pandemic reducing incomes and costing jobs.
Microsoft have noticed this and released the Surface Laptop Go a mid-range 12 inch laptop that has a more realistic pricing tier.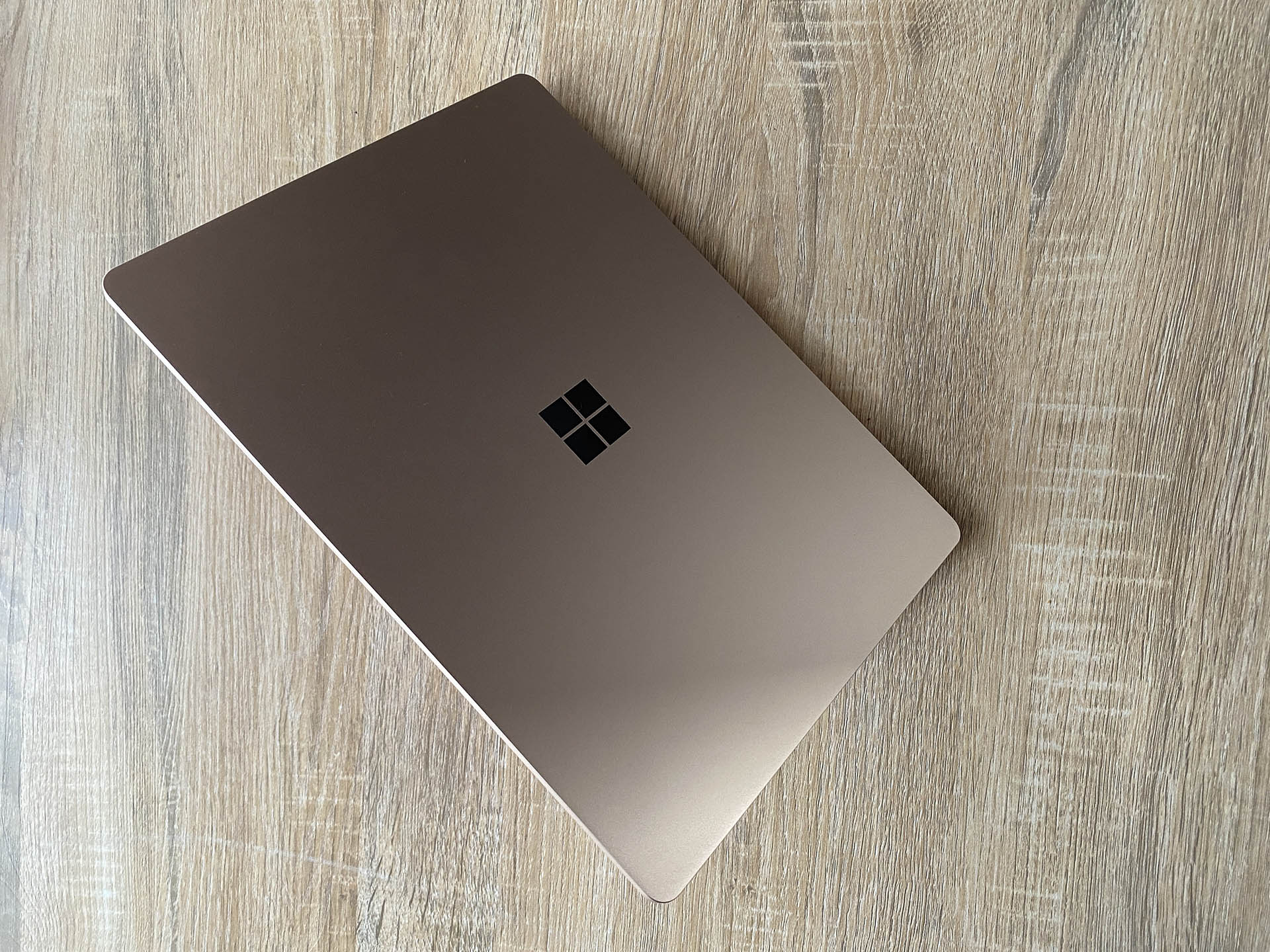 I received their Gold coloured metallic cased, 256GB SSD storage, 8GB RAM model which crunches data the latest gen Intel i5.
Being on the lower pricing scale I figured that there would be some serious compromises when pitted against their tablet equivalent which is considerably more expensive.
There's none.
The Surface Laptop Go is sufficient enough for pretty much all users, from students through to medium level users.
I am probably classed as a more heavier user, needing such resource gobbling apps like Creative Suite and other editing apps.
The real test for me was to see if the Surface Laptop Go was able to keep up with me and my daily content creation for this very website you're reading the review on (and yup I am writing this review on the Surface Laptop Go).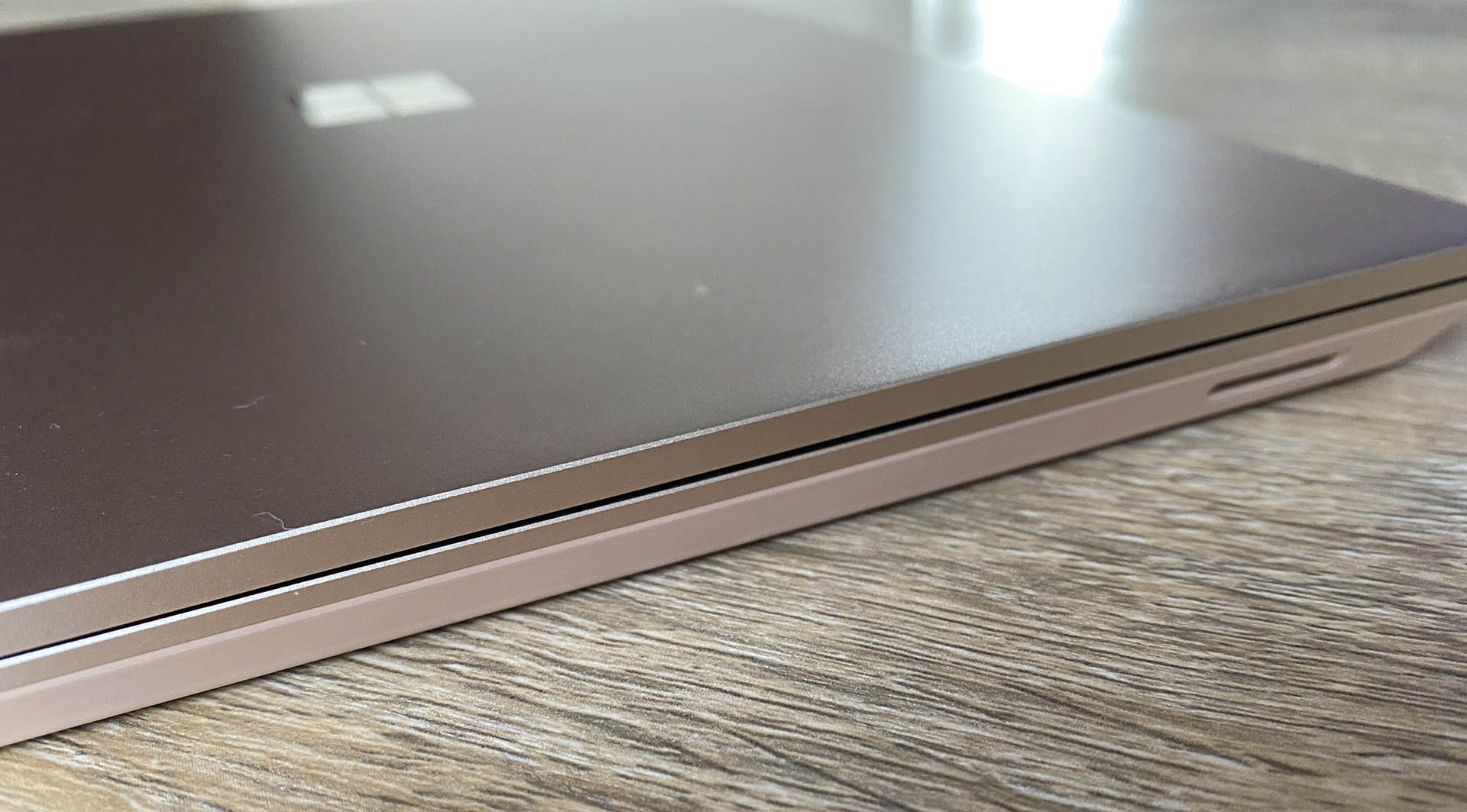 To my surprise, using the latest versions of Photoshop, Sony Vegas and Adobe Premier was flawless.
Although with rendering times for 4K video the laptop did get warm. Not hot, but warm enough.
The Surface Laptop Go can play games too.
Sure it's not likely to play the heavy hitters too well, let down by the fact that the graphics card is an onboard Intel UHD one.
Still the likes of Borderlands 2, PUBG played exceedingly well. I tried Forza 7 and Borderlands 3 too.
Both of these struggled, not from a processor or memory issue but graphics where it was stuttery and laggy.
But let's be fair – Microsoft did not produce the Surface Laptop Go as a gaming laptop at all.
One large feature for me is the battery.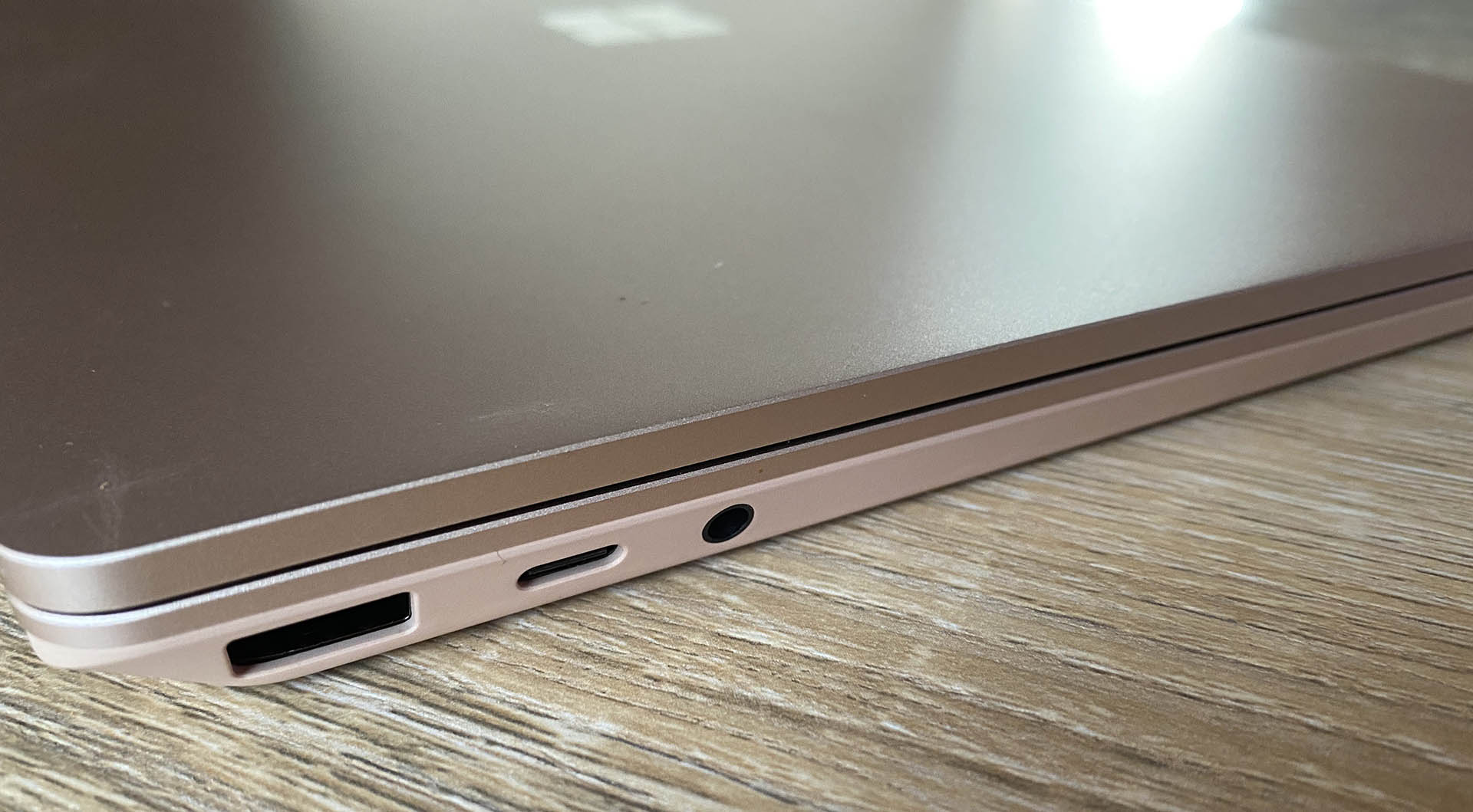 I was told by Microsoft that the Surface Laptop Go will last for up to 12 hours in one marathon use.
Using creative software drained the life from full to 5% in around 6 hours. That far out weighs any other laptop I have reviewed to date.
Lighter gaming (2 hour session) with Borderlands 2 knocked off only 30% from a full charge.
Battery life is always dependent on what you use your laptop for – but being that this one has an all day battery and then some and is actually able to play mid-range games, it's an ideal candidate for some eSports titles.
Super light, slim and given it's small form factor also makes the Surface Laptop Go the prime for portability.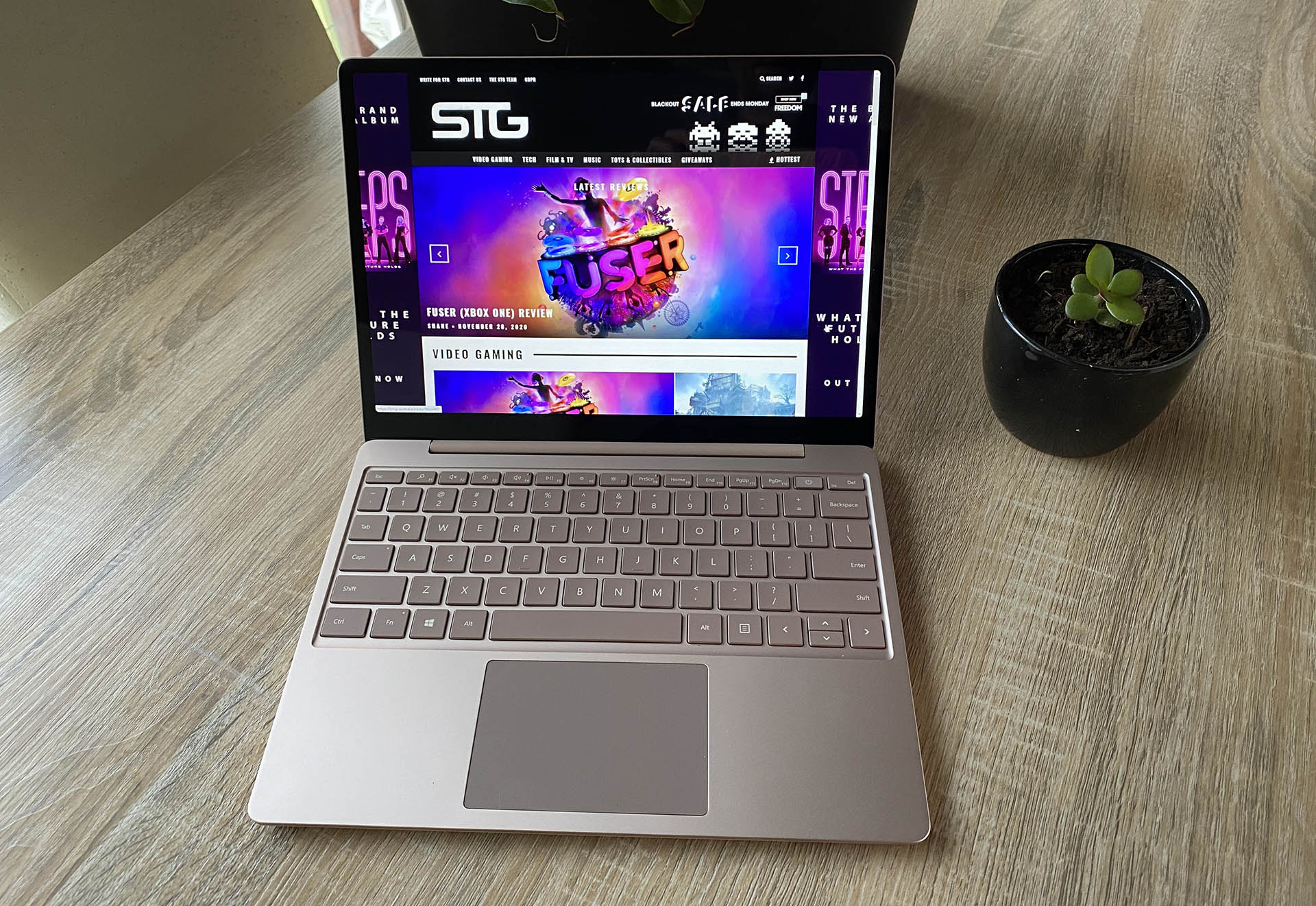 The outer casing has minimal ports – but unlike alot of laptop manufacturers now they have included one full USB 3.0 port.
Along with that is a single USB-C and the Surface universal magnetic charger. a finger scanner is on the keyboard for security.
The Surface Laptop Go is a premium device not at a premium price and if I am to fault it in anyway – I would've liked to see the FHD screen be a touch one.
Other than that the small and beastly Surface Laptop Go gets a full recommendation from me for PC users of every level.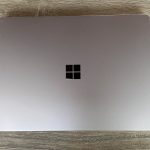 Microsoft Surface Laptop Go Review
Device details
Released: November 2020
Device Name: Surface Laptop Go (256GB Edition)
Chipset: Intel i5
Memory: 8GB
Internal Storage: 256GB
Price: Around $1,749.00 (NZD)