Lenovo have been in the laptop game for eons, predominantly known for their ThinkPad series, but the Chinese-American tech giant also have a highly respected Legion lineup.
Catering to gamers specifically Legion laptops are one of the best of the breeds currently out there for serious PC gamers and eSports competitors.
Recently Lenovo sent over one of their latest and greatest Legion's, the 5i.
What I would class to be a middle road serious gaming laptop it packs the grunt while missing some opportunities.
The Legion 5i comes in to the ring with a 16 inch WQXGA (2560×1600) IPS non-touch screen having 500 nits and a generous 165Hz refresh.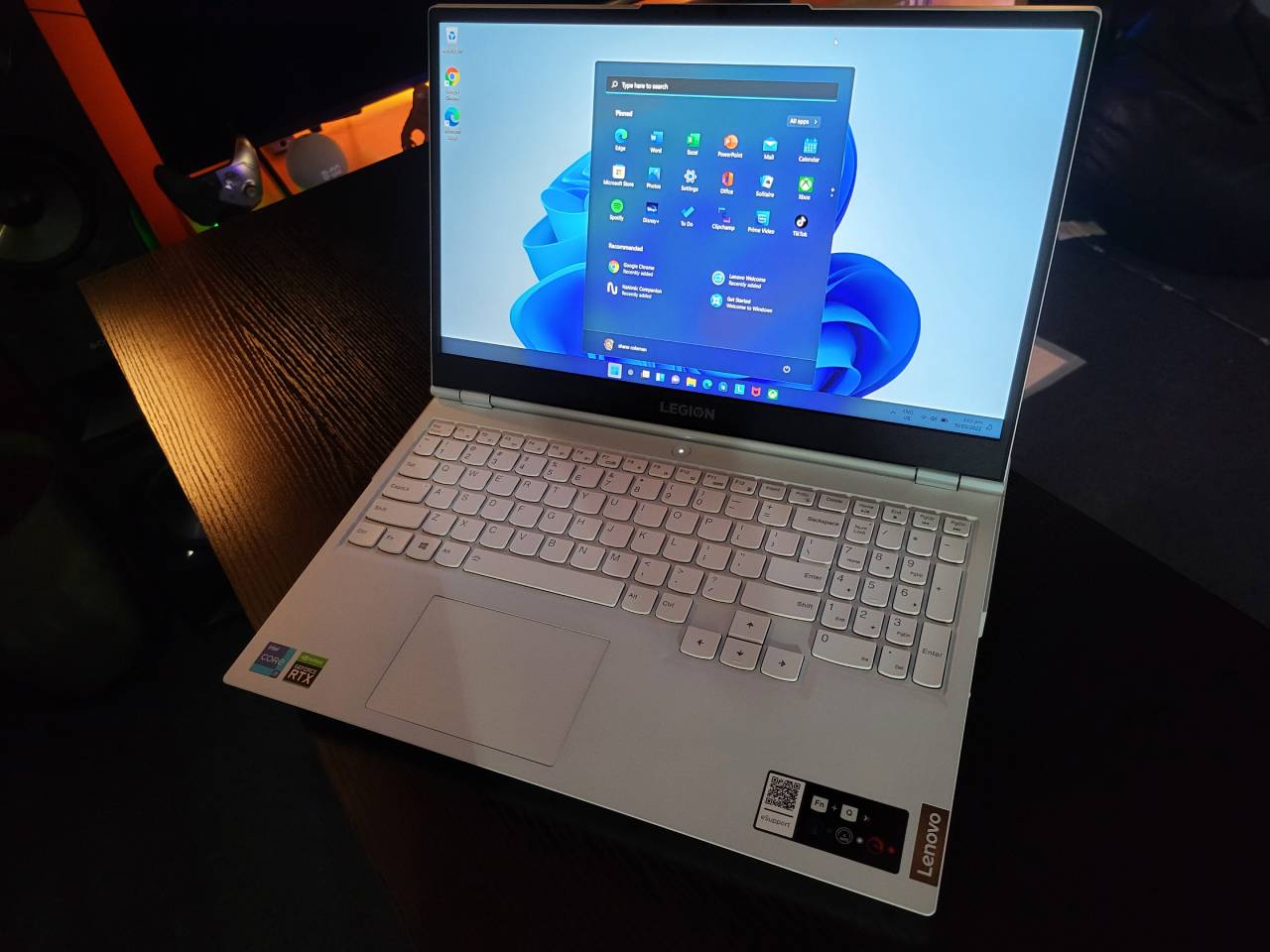 Lenovo have kept the bezel slim on either side, top and bottom with the 720p web cam slightly jutting out at the top.
Visuals pop and sizzle powered by a NVIDIA GeForce RTX 3060 graphics card.
Graphics wise and when you couple with the 165Hz refresh rate there shouldn't be anything that you wont be able to play fluidly, without stutter or screen lag given its Dolby Vision feature, HDR 400 and GSync.
To keep you in the game the Legion 5i has 11th Gen i7 cores (x8 @ 4.6GHz with 24MB cache).
The unit that I received in to STG has 16GB RAM and a low 475GB SSD.
Well, both are on the low side when you think of hardcore PC gaming. 32GB RAM would've been ideal and given that PC gamers, like me have an extensive games library at just over 400GBs, shared with Windows 11, you're not going to get a lot of the bigger games installed.
However it appears that the onboard specs are just enough to get it through and during my time with the Lenovo 5i I experienced zero issues.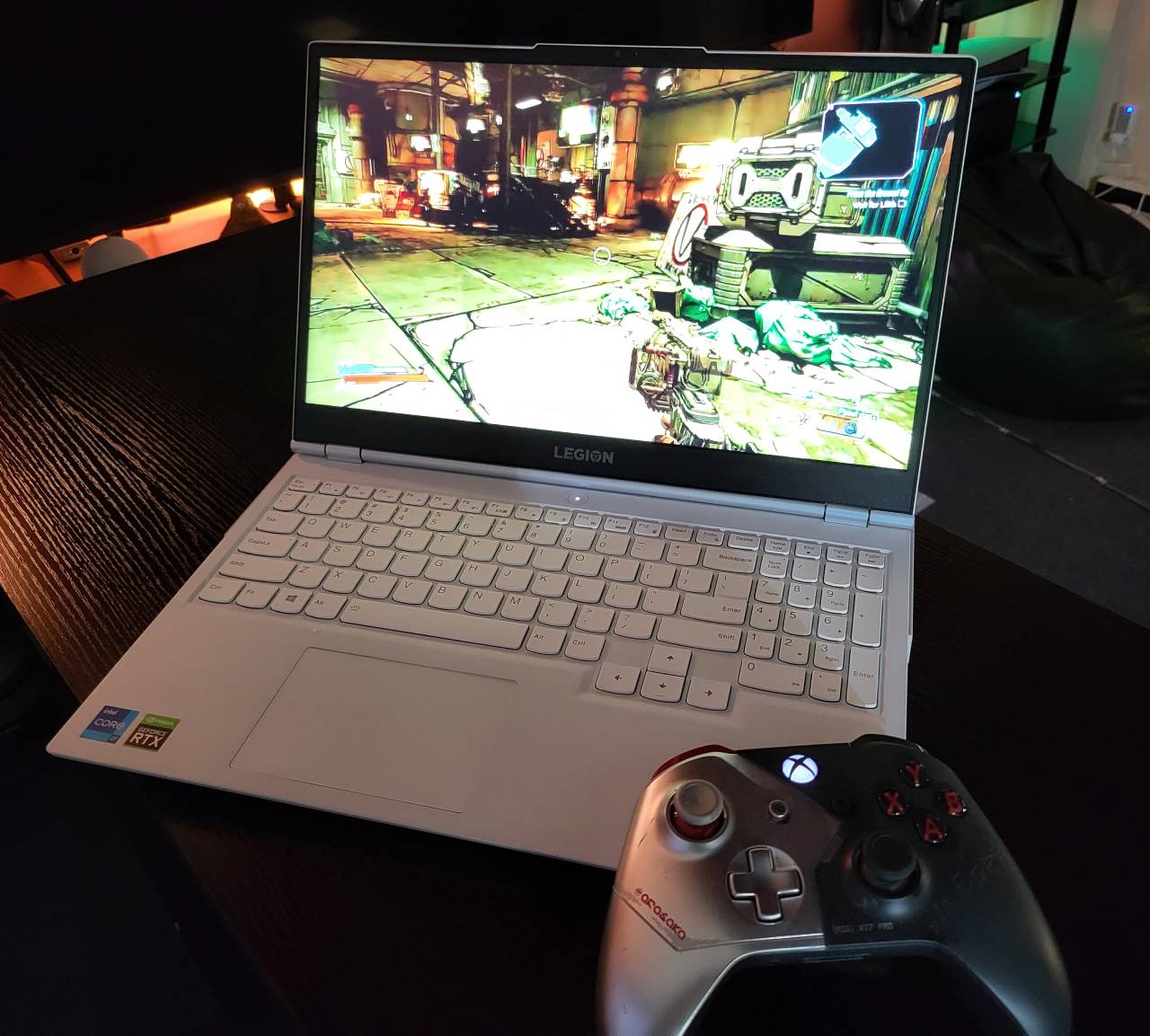 Games like Forza Horizon 5, Borderlands 3 and Call of Duty: Vanguard played seamlessly.
The Legion 5i stays cool even during long marathons, this is due to Lenovo's design team having added massive exhausts to both the rear and ventilation grills underneath as well.
What stood out for me on this beast was the battery.
While I would class the 5i as being a desk placement due to it's weight of almost 3kgs, if you're inclined to run off battery power, or pick up and take to a mates place or gaming event you should expect up to 7 hours.
Now, this will of course vary.
On standby I was able to get way more than 7 hours, it was around 12.
Usual everyday use saw that 7 hour benchmark right on point dying out at just a little over 7 hours.
Gaming on the other hand varied. Call of Duty drained in less than 3 hours. Borderlands 3 saw 4.5 and Forza was the worst gobbler at just over 2 hours.
Bear in mind that for these tests I didn't turn anything down or off both spec and graphics wise and hey, they're still good innings.
Onboard ports are always a deciding factor for me when it comes to getting a gaming laptop.
Usually they always fall short of a USB port, or worse, don't have one at all.
The Legion 5i has x4 USB 3.0. There's also the traditional 3.5mm headphone / mic port, x2 Thunderbolt4 (@ 40GBps) which can also be used as display ports, x1 HDMI, ethernet and of course power located at the rear.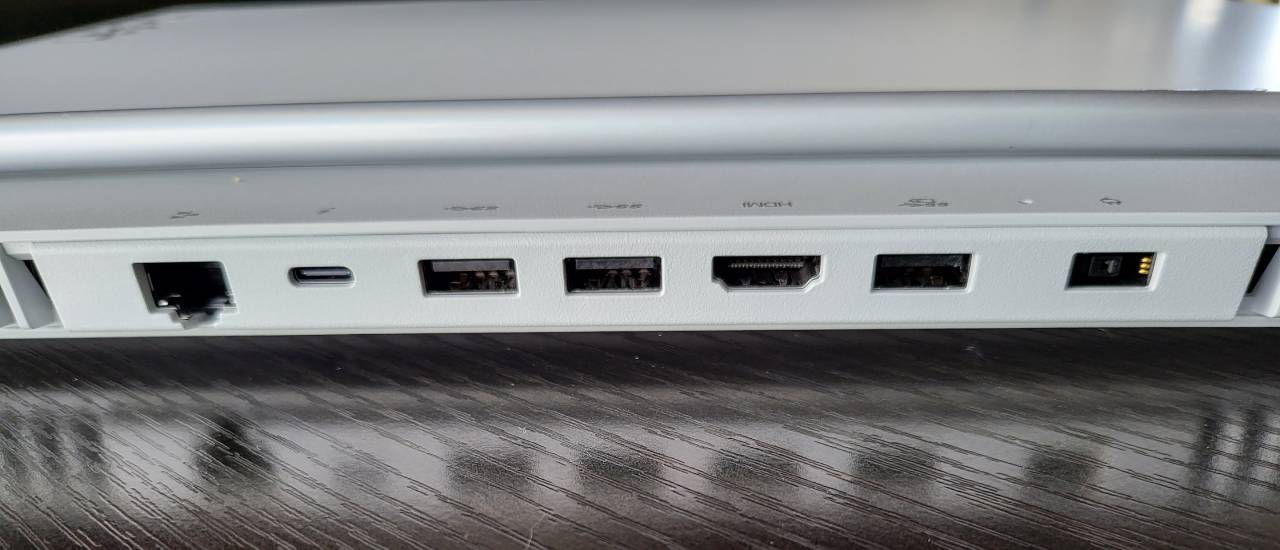 The Lenovo Legion 5i looks the part.
The one received in was the Stingray colour – an off-white, almost a metallic pearl, but it's also with this particular colour that Lenovo went for being matchy over RGB.
The full chiclet keyboard on this model has a blue-white key backlight.
Other variants do have the customizable RGB.
If you're not fussed whether your keyboard is the colour spectrum of a rainbow and just want to get in to the game, then getting the Stingray should be fine.
And fine it is. While I do feel that certain things could've been beefed up a bit more to make the Legion 5i a one stop shop – I can also see that given the pricing tier of this model it does still give you enough bang for your buck.
Coming in at just a bit over $2K the Legion 5i is going to have you gaming alongside the best of them, keeping pace and in some regards (battery) outlasting others.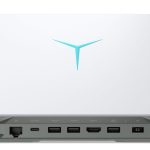 Lenovo Legion 5i Gaming Laptop Review
Device details
Device Name: Lenovo Legion 5i
Processor: Intel 11th gen i7
Graphics Card: NVIDIA GeForce RTX 3060 Graphics Card
Storage: 475GB SSD
RAM: 16GB
Price: From $2,295.00 (NZD)