Who said radio is dead?
Not JBL as they have just released their portable radio and bluetooth speaker hybrid, the Tuner 2.
Reminding me of the old transistor radio of the good old days the Tuner 2 brings back that classic fused with current tech where you can pair with your smartdevice and rock out on the go to your own playlist.
You know, if radio ads get a little too much.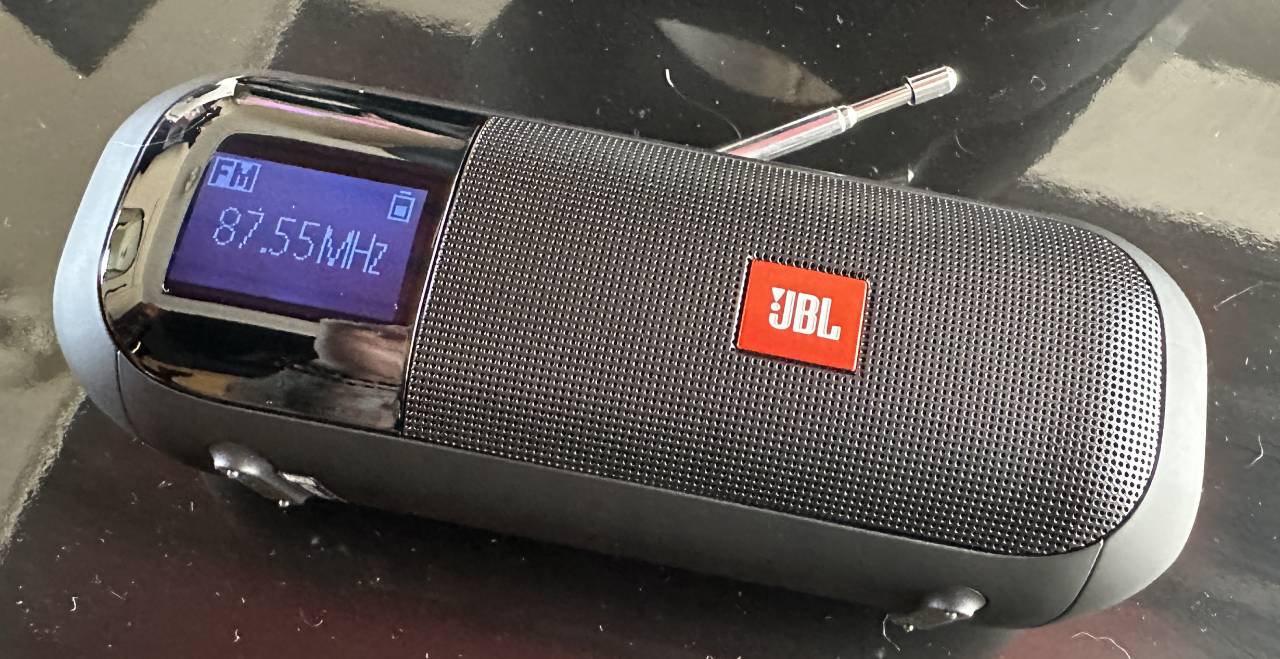 Almost pocket sized the JBL Tuner 2 can belt out audio at a volume to be heard in even the noisiest environments.
Pair it with the free to download JBL app for iOS or Android to control audio settings and more, or simply use the onboard controls for bad search, volume, power and connectivity.
To the front of the Tuner 2 is a decent sized backlit LCD screen so you can see the bandwidth navigation. Depending on the station tuned in to you'll also get the name appear. You can set up to 5 pre-set stations to the on-device buttons.
The JBL Tuner 2 has a decent length antennae retractable so you can easily pack the device in your bag and extend out when in use.
To the rear is a the USB-C charging port.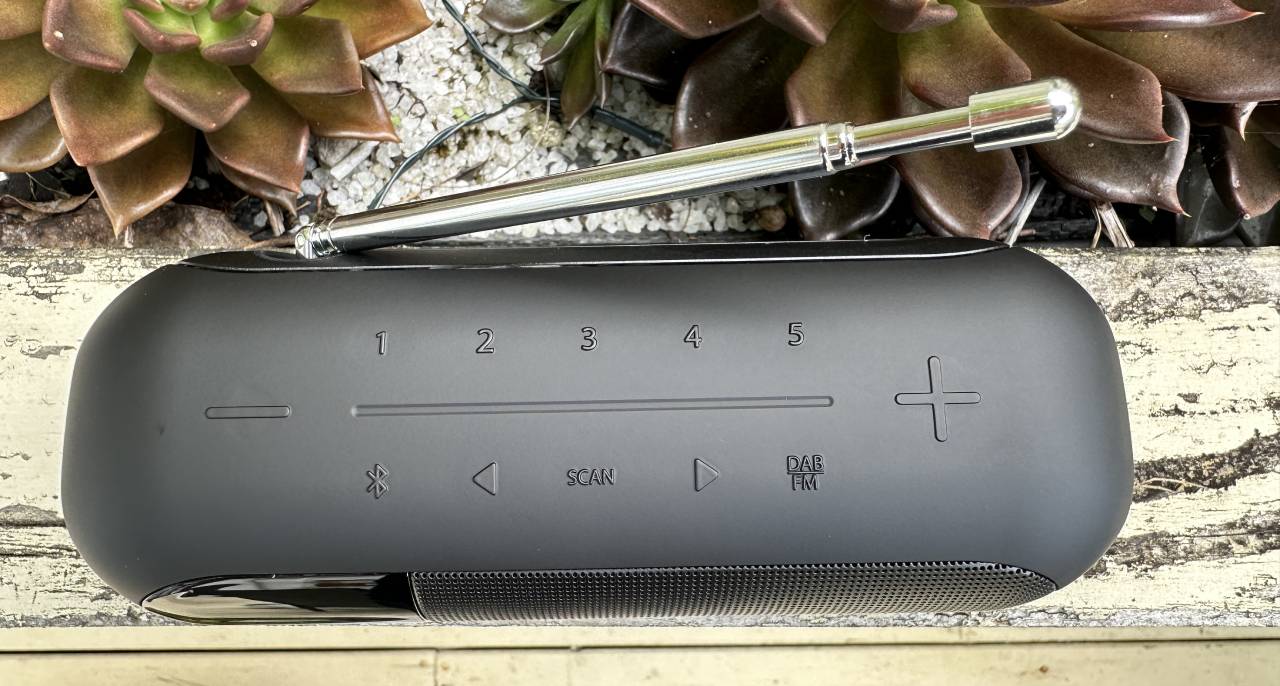 While the audio output is way louder than I expected you're not going to get that rumbling bass. The Tuner 2 feels and also sounds like a classic radio.
Whether it's a day at a beach or BBQ, a radio for the workshop or at home the 12 hour battery will see you right with your fav station.
And if rain spoils your radio party, the Tuner 2 will be fine with it's IPX7 rating.
At the time of writing the JBL Tuner 2 has been tuned in to a local station and playing upstairs for well over 12 hours, and still going strong.
On the boat or on the road, the JBL Tuner 2 brings back radio in to our pockets (almost) for a classic feeling day's outing.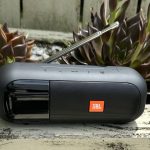 JBL Tuner 2 Review