Alongside the release of the Huawei GT3 comes a sports specific, track and field smart watch like never before. The GT Runner.
Packed with scientifically engineered Run based workouts the GT Runner is exactly what its namesake suggests.
Lighter than a lot of the smart wearables out there at only 36.5 grams the sports watch will help you train with its A.I. Coach, map out real world run tracks and build routines to have you sprinting about the neighbourhood like a track and field star.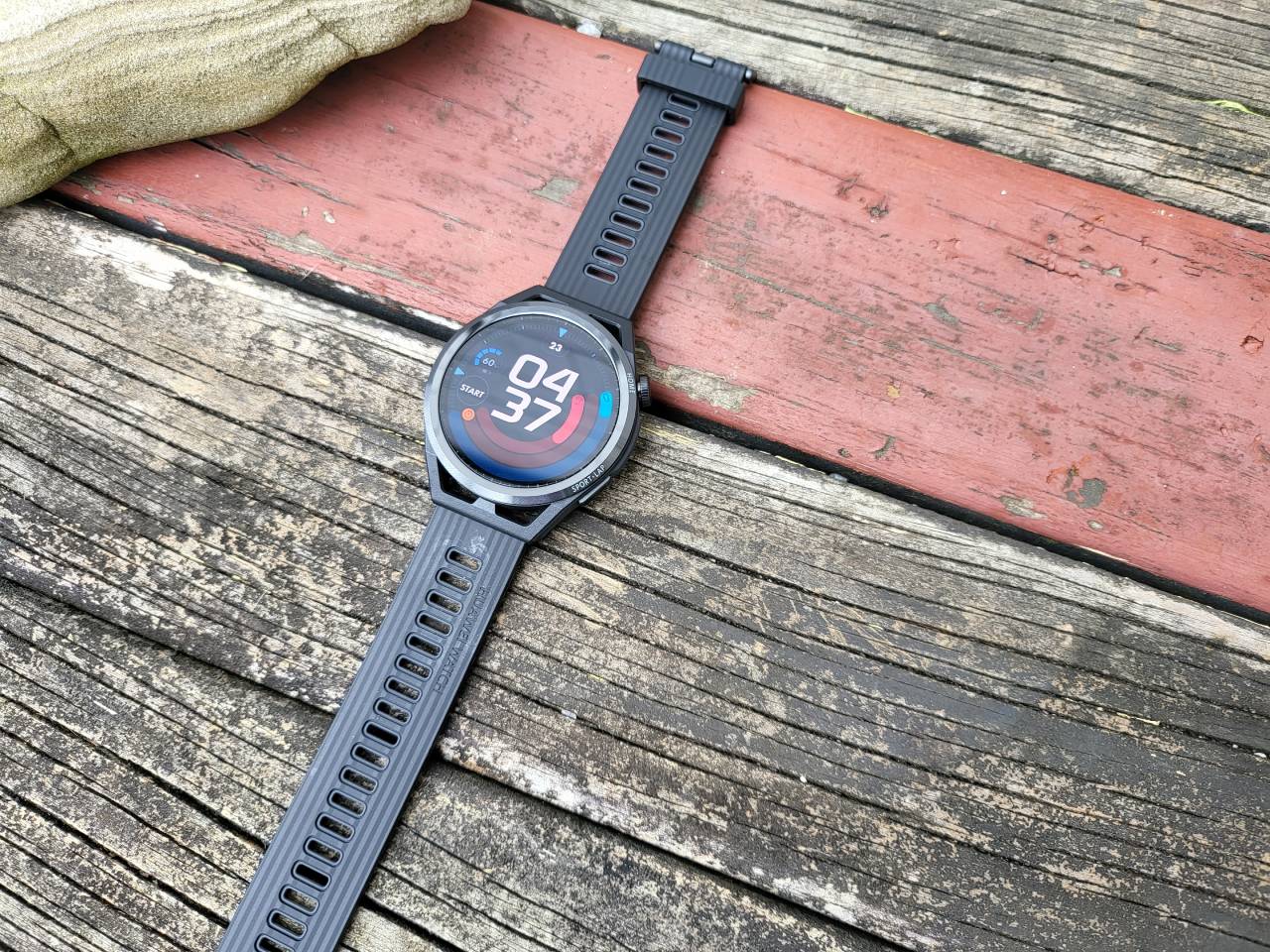 Huawei have placed reliability and accuracy at the forefront of the GT Runner – placing an extended GPS antennae in to the the strap clip.
The GT Runner, on the face of it is similar to the GT3 – and for the most part has similar look and feel too, albeit lighter to wear.
The same tactile buttons on the right with similar functions too.
But the GT Runner is no watered down GT3, it's a smart watch in a class of uniqueness.
Setting up the GT Runner is an interesting procedure. I covered this off in the GT3 review, that you can read here.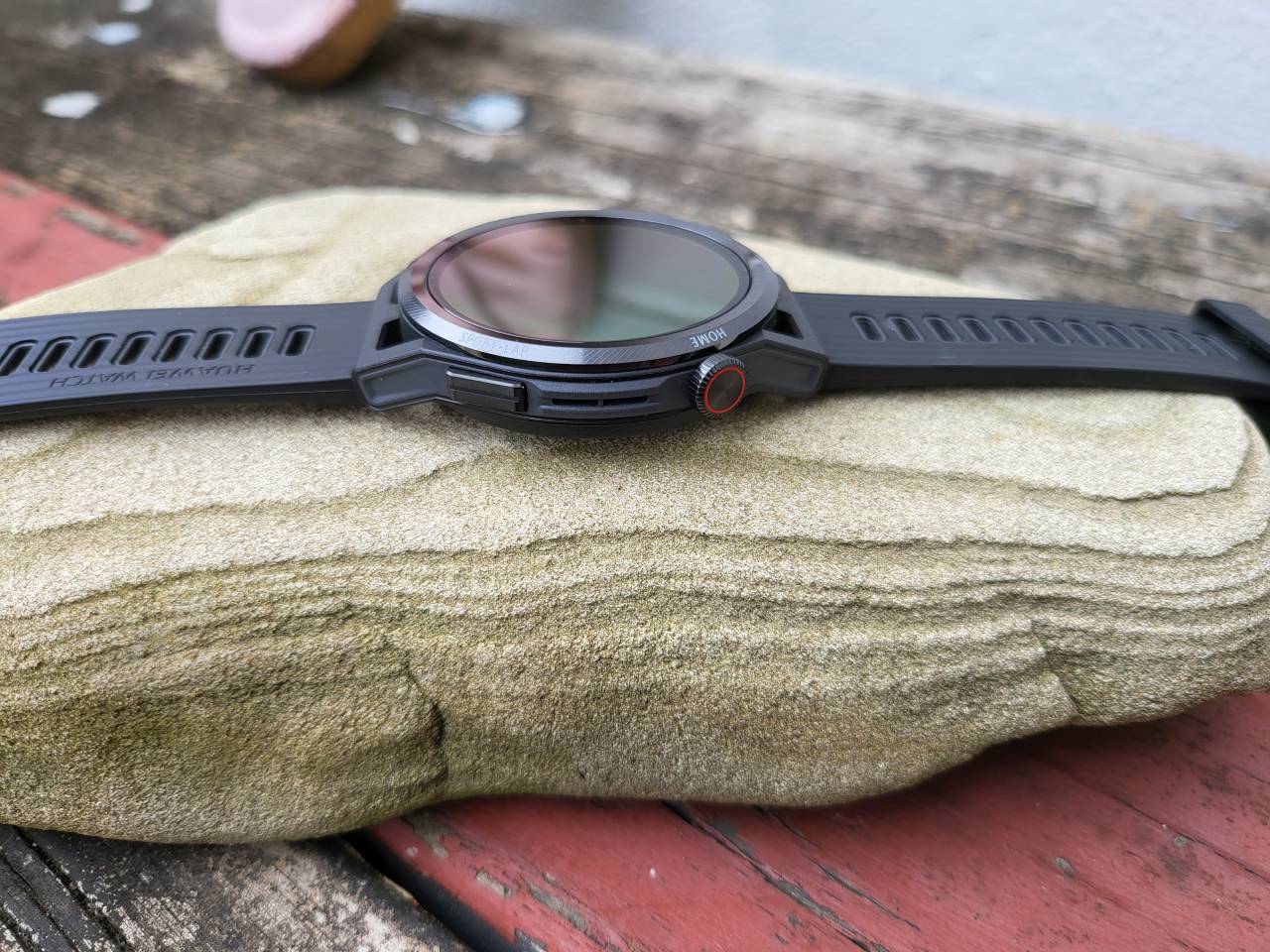 So to save reading time, I wont go in to it again, but to say once you've got yourself sorted via the Huawei Health app you're ready to put your joggers on.
The GT Runner syncs via Bluetooth to either Android or iOS (Apple) and will track your vitals, such as heart rate and steps count in real time. The watch even records fat burning as you workout.
The smart watch has a 'Running Ability Index' and what this is, is a visualisation of your activity on your wrist in real time, giving comparisons to your overall goals.
If you feel that you're not quite up for the heavy stuff just yet – set training goals and let the GT Runner be your personal coach with voice guidance.
If you're keen to see your stats and achievements in more detail these are in the Huawei Health app.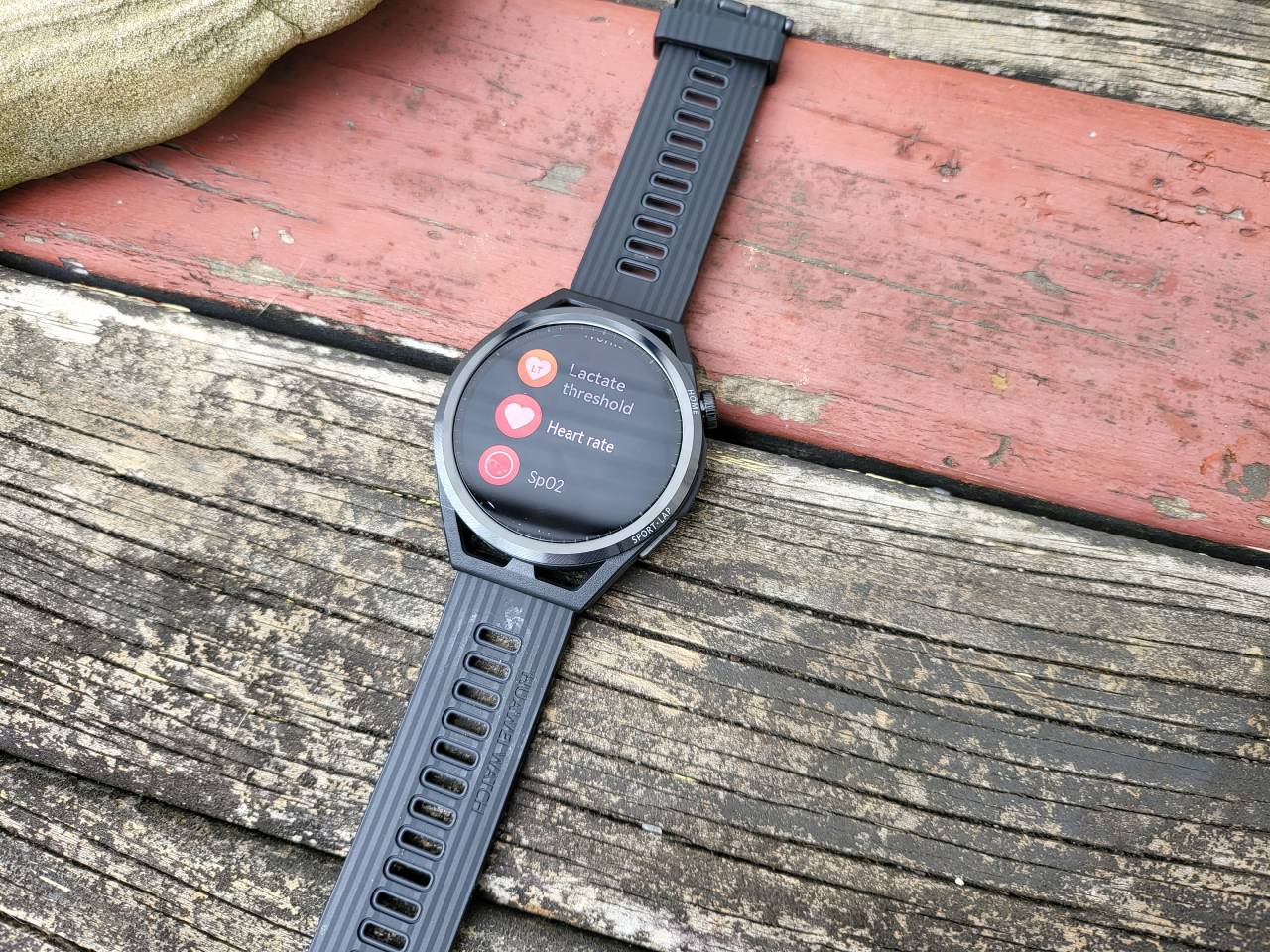 Using the GT Runner is simple as. On the extremely popping and vivid AMOLED 46mm watch face it's all swipe gesture to get to your stats, your media and more with the top right side dial taking you to the watch's menu.
The bottom right button gets you in to workout modes.
Speaking of watch faces, you can customise these either by the watch touchscreen for any installed faces or via the Huawei Health app to install new ones.
You'll get all of your notifications too. Without fail. Also you'll never miss a call while your feet are beating the ground with handsfree calling via the watch's built-in mic and speaker.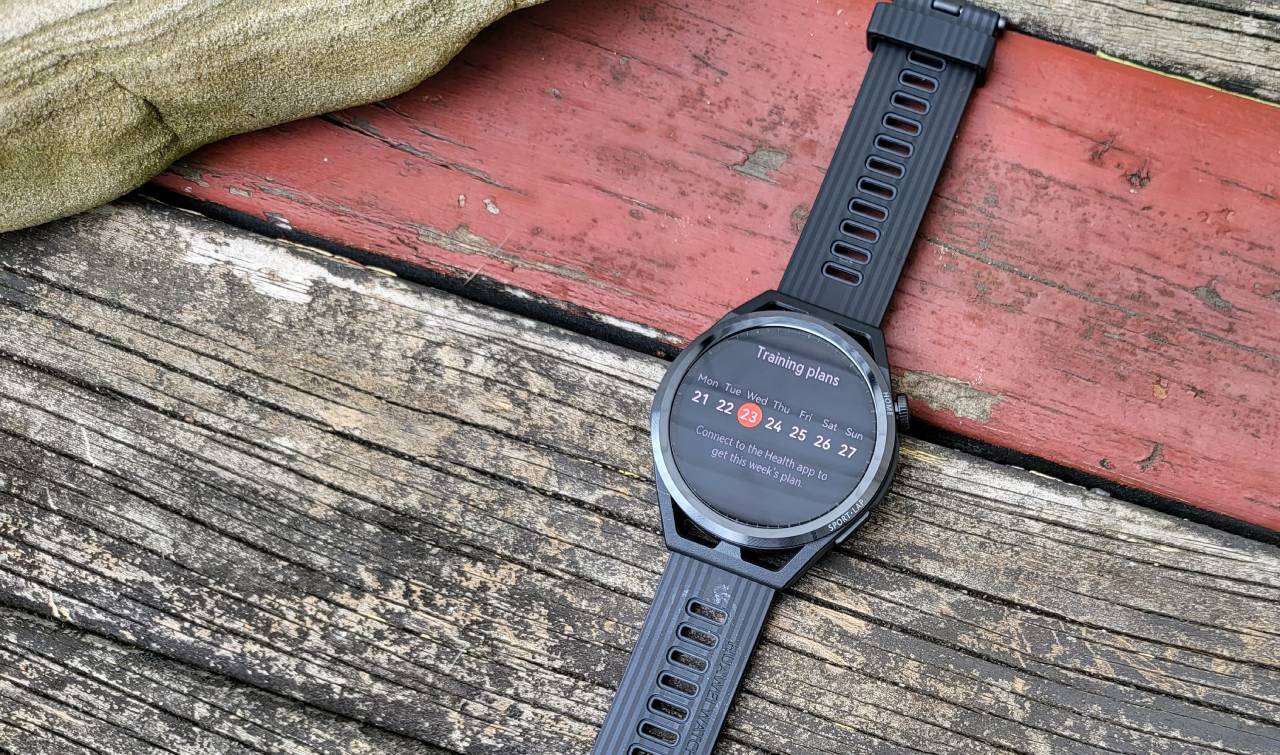 The GT Runner has builtin storage for you to transfer media too – that can be played back via bluetooth.
Best of all the GT Runner can go as far as you need it to and then some.
The battery life will last up to two weeks of consistent use before needing a full charge up on its magnetic charger.
This said I received both the GT3 and GT Runner watches from Huawei at the same time, so I had someone else who is a fitness freak wear the GT Runner.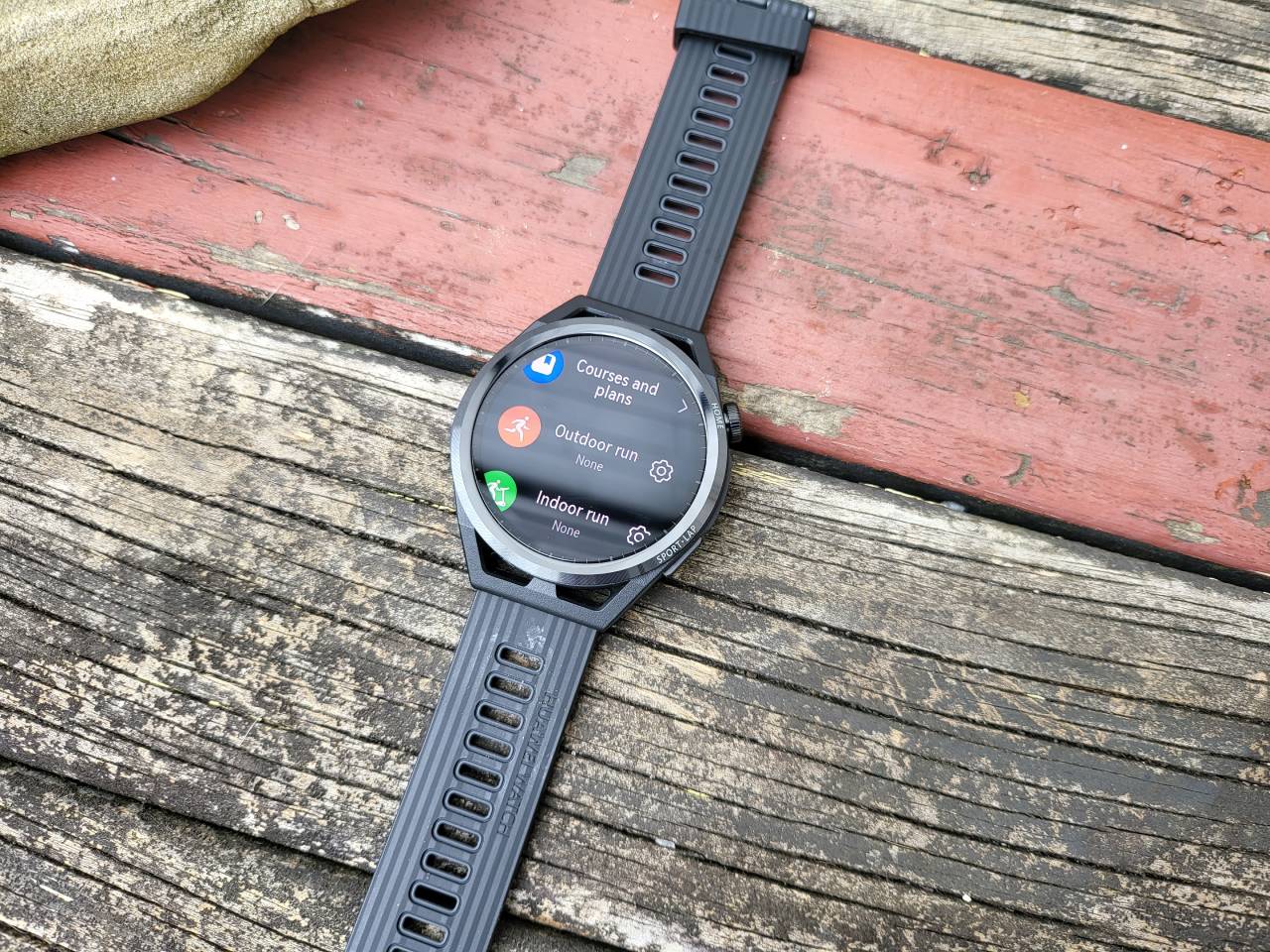 With their three times a day workouts and active life the GT Runner has yet to need a charge up, after over two weeks.
Currently sitting at 37% battery at the time of writing, this is pure power wizardry.
The GT Runner is a first for Huawei. A sports wearable that is, well, specific to sports.
If you are someone who likes to put on sweatpants before the sun comes up or jogs a few blocks as the sunsets, or even a gym junkie, Huawei have designed the GT Runner for you.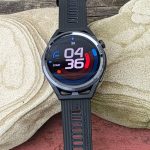 Huawei GT Runner Smartwatch Review