Small but mighty, the HP Envy series continues this year with a mostly high spec'd HP Envy x360 13 inch 2 in 1 laptop.
Now, I say 'mostly' spec'd up, which it is with 16GB RAM and Quad Intel i7 (12th Gen) processors. But there is no dedicated graphics, instead HP have opted to use the onboard Intel Xe chip.
This tiny powerhouse is going to see you right for work and some play and being a 2 in 1 is also perfect for designers and content creators.
The screen can fold backwards in a 180 degree ultimately transforming the HP Envy x360 13, thus becoming a Windows based tablet.
The touchscreen is both intuitive as it is quick in response with real time reaction. I did not experience any lag when using touch.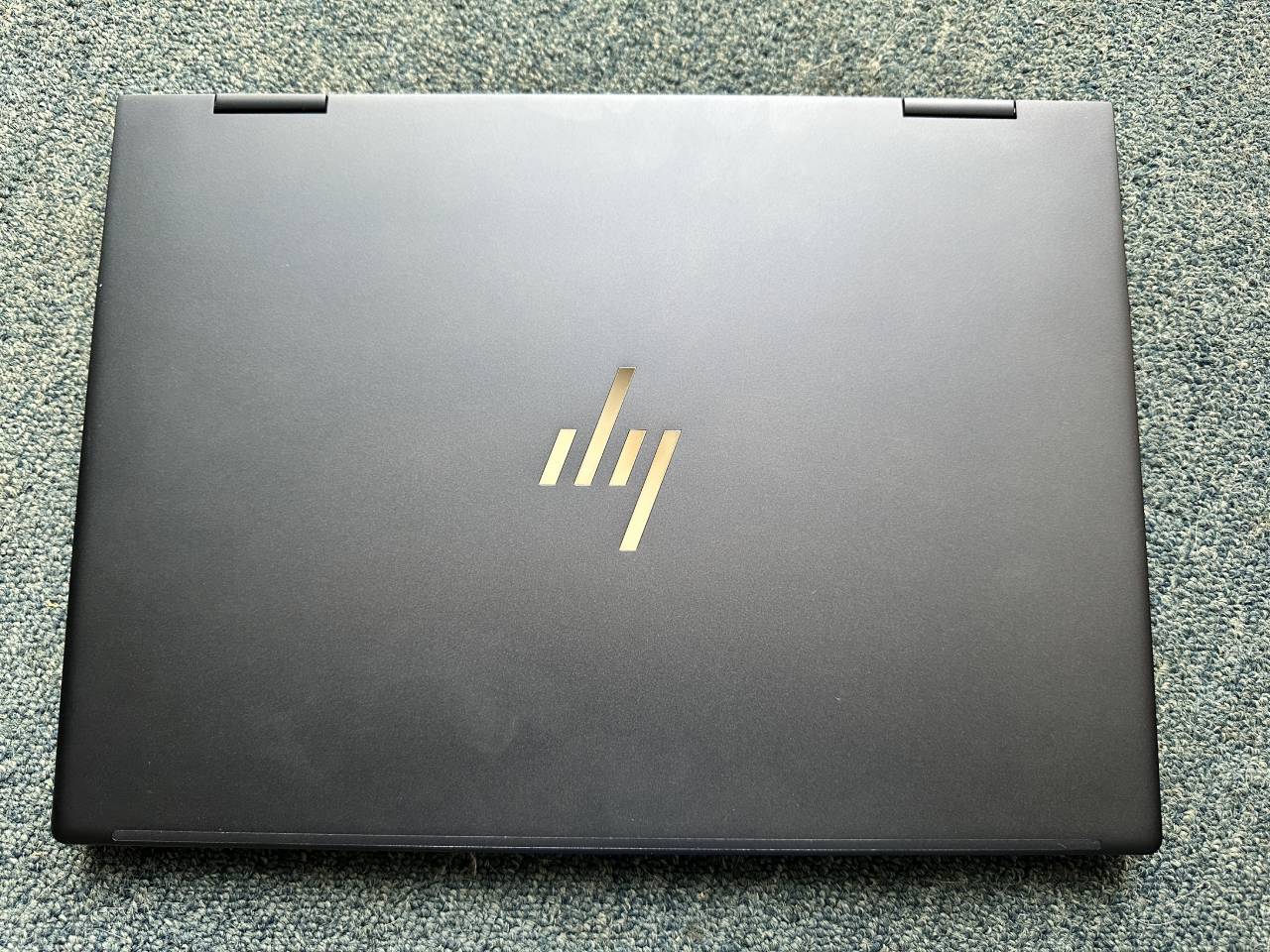 Going back to using the HP Envy x360 13 as a standard laptop is a satisfying experience.
HP produced a laptop to cover all bases of users. From the heavy multitaskers to the more lighter Window wielders.
Creating content, such as editing high resolution graphics, rendering out 4K or even 8K video was quicker than I expected it to be. On a 15 minute 8K video render, the laptop did heat up a bit though and chomped more battery than I thought it would.
HP have improved their built-in camera raising it to a 5MP IR lens.
They have taken onboard our new way of living in, virtual meetings, chat and video calls. They even built in a virtual ring light app.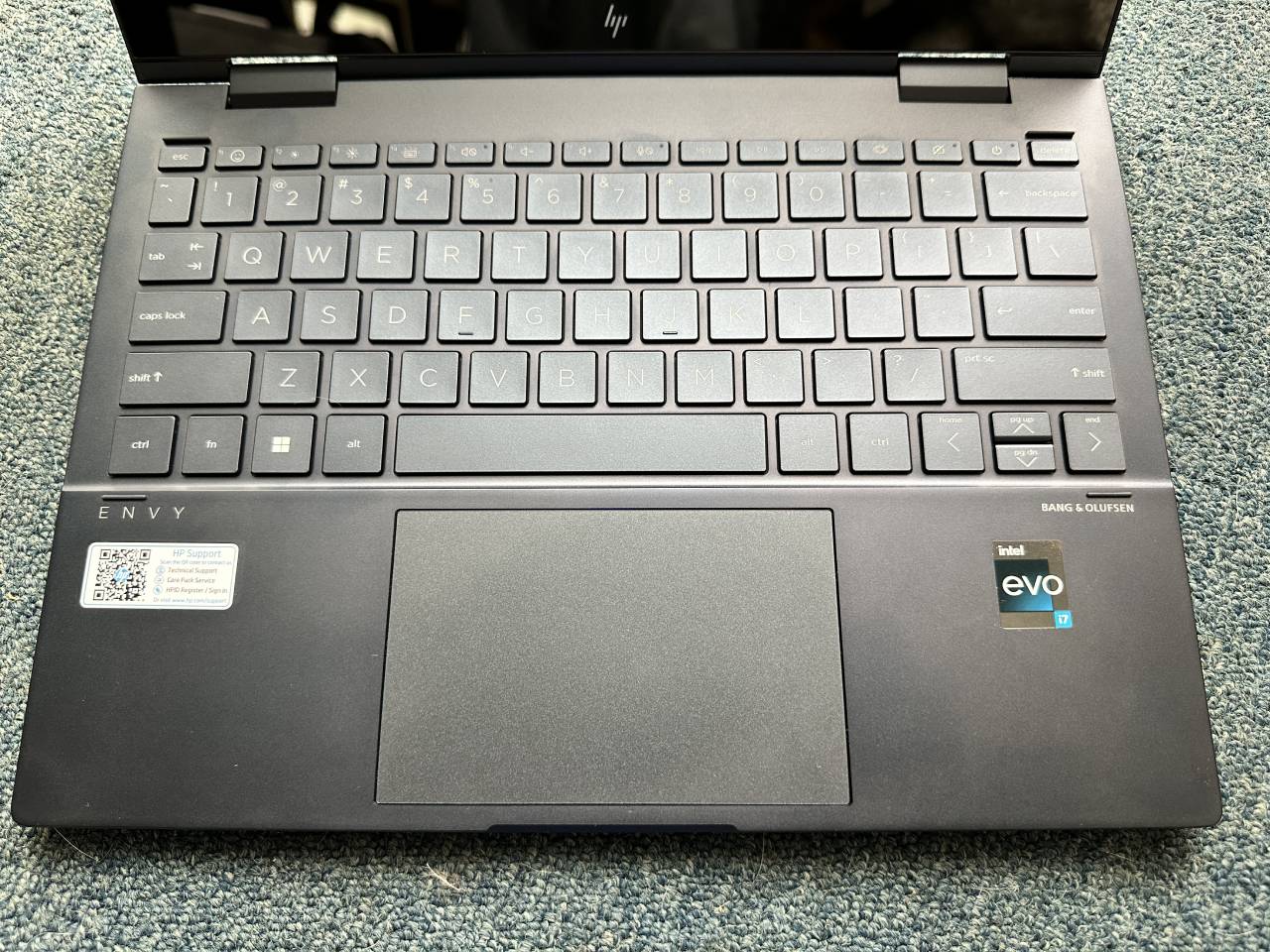 Audio output has been given some love, with Bang & Olufsen plus HP Boost 2.0. The HP Envy x360 13 also has a booming dual speaker array, and while the audio from the unit itself is clear and loud you'll get a better experience with some HD quality headphones.
HP haven't forgotten us users who are still rocking USB devices.
Smaller laptops tend to only have one or two USB-C ports. If you prefer to have a desktop setup with an external keyboard and mouse you won't need to find a USB adaptor, there's two standard USB (USB-A) slots, couples with a microSD reader and two Thunderbolt 4 (USB-C).
When your day is done and you want to kick back and game for a bit, your options will be limited to the mid  tier.
The Intel Iris Xe graphics chip has surprised me in the past as to what it can handle. The likes of Borderlands 3, Tomb Raider and of course smaller lighter games run perfectly.
Heavy hitters aren't going to fare so well, or even run at all.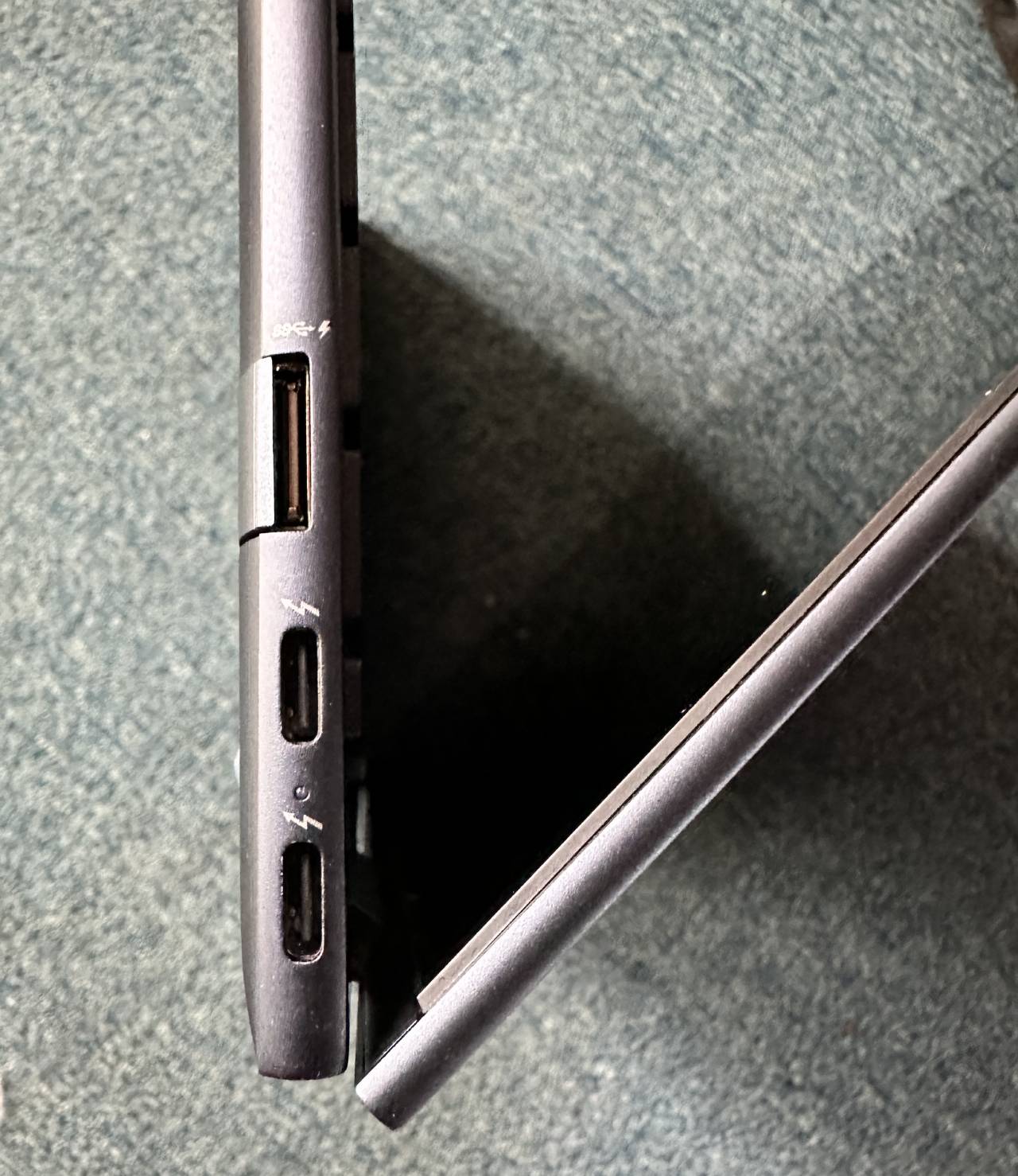 This said, if you're an Xbox gamer, using the Cloud Gaming service works exceedingly well.
To be fair, HP haven't produced the Envy x360 13 as a gaming device, you'd need to look at their Omen range for that.
Gaming, of course, will chomp the battery, which for general use can last up to a well impressive 13 hours from a single full charge.
Battery consumption is of course totally reflected on the tasks you perform on the laptop.
Given what HP have put in to this new Envy x360 the pricing seems appropriate at around $3K NZD.
Packing a few punches it's also shed a few kilos, lighter than I expected it to be at only 1.3kg.
The HP Envy x360 13 is a tiny beast, an all-rounder for creators, thinkers and do'ers who like to future proof their laptop investment and leave room for the heavier side of personal computing.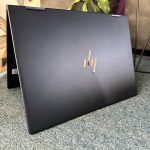 HP Envy x360 13 Laptop Review
Device details
Released: November (NZ) 2022
Device Name: HP Envy x360 13
Chipset: Intel i7 (12th Gen)
Memory: 16GB
Internal Storage: 512GB SSD
Camera: F: 5MP.
Price: Around $3,000 (NZD)