tado°, the European leader in intelligent home climate management, today launches its innovative Smart AC Control, which connects air conditioners and heat pumps to the home's Wi-Fi, replacing the infrared remote control.
tado° Smart AC Control replaces your existing remote control and connects to your Wi-Fi, without additional wiring.
Think of it as your personal Climate Assistant that takes care of your comfort at home and helps to reduce your energy bill with the help of intelligent features, which tado° calls 'Skills': Geofencing, which senses movement within the homes perimeter to know when someone is home, Open Window Detection and Weather Adaptations.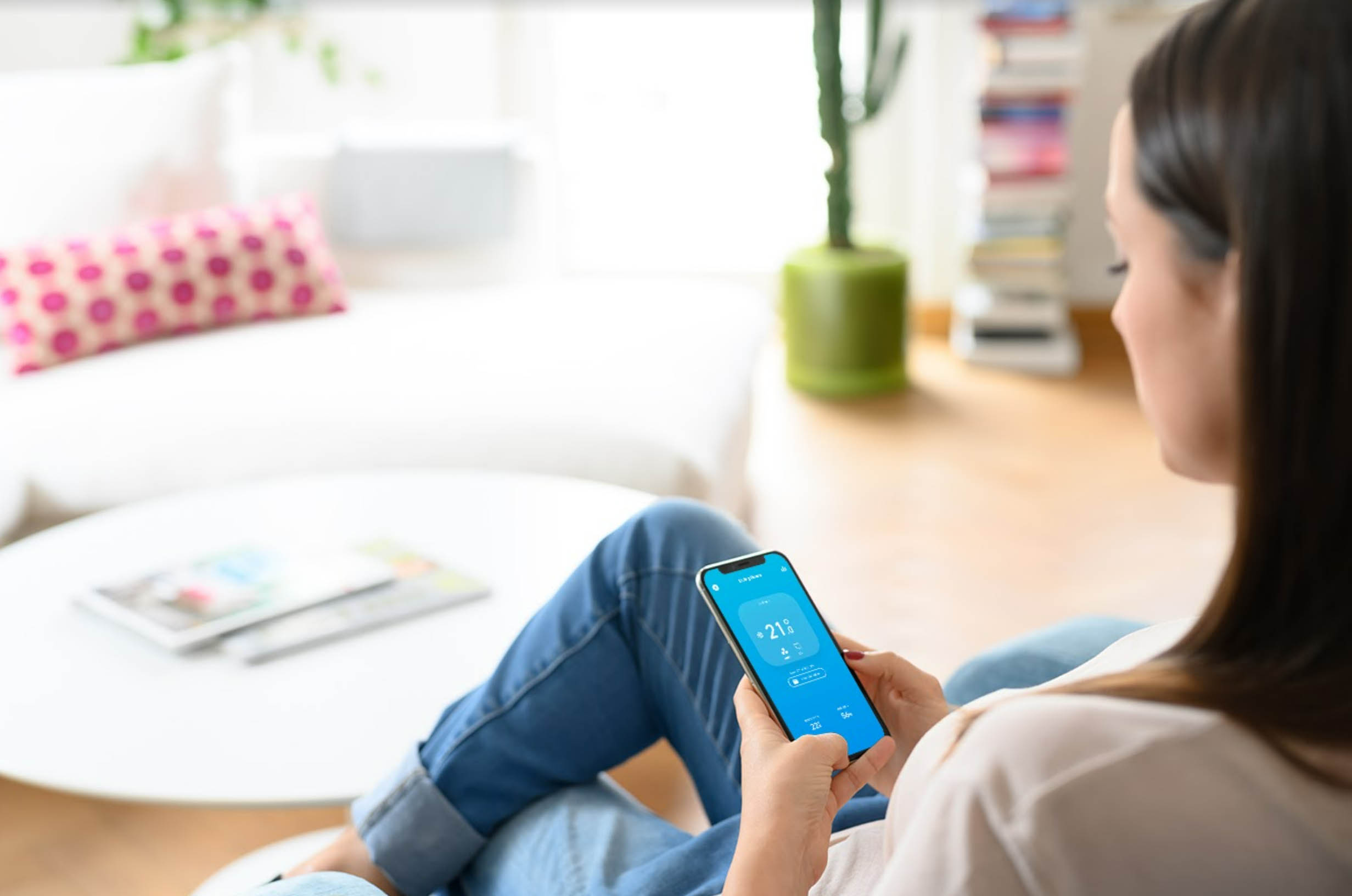 Heating and cooling accounts for 40% of an average Australian household's energy use, making it the largest energy user in the average Australian home.
tado° helps you to make a difference. By only cooling your home when you need it, Skills allow you to cut down your energy use and take an invaluable step towards a sustainable future.
With Smart AC, you can control your AC from anywhere with the tado° app on your phone and have a clear overview of your climate history and savings.
The intuitive app enables you to control various functions of your air conditioner more comfortably and efficiently than ever before. You can also use your voice to control your home climate via seamless integrations Amazon Alexa, the Google Assistant, and Apple HomeKit.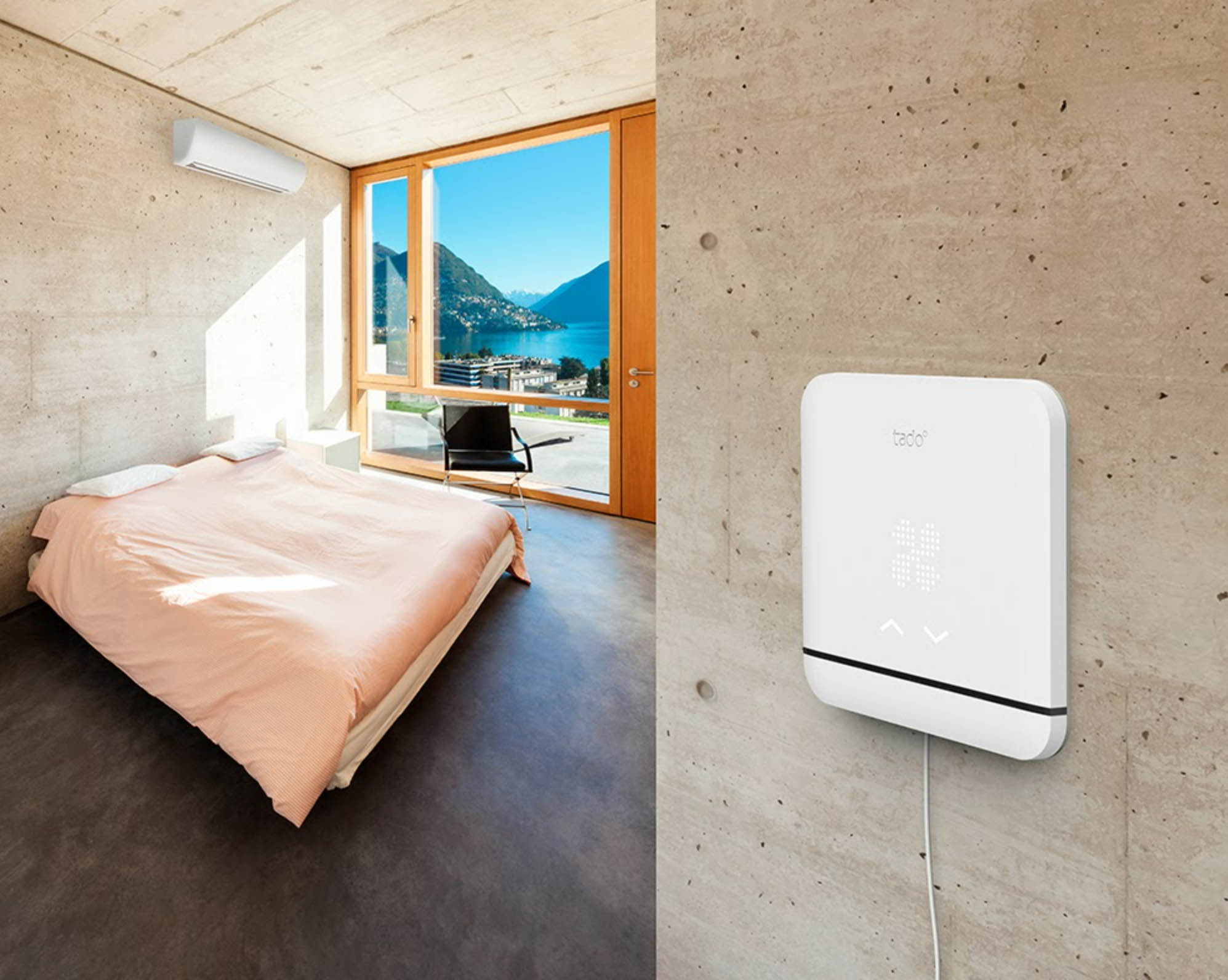 Pollution and air quality both inside the home has become a global concern as the health effects of poor air are more widely understood.
Over the summer of 2019 / 2020, Australia was ravaged by bushfire, and the air quality was greatly affected, even inside homes. Poor air quality is particularly an issue for children and people with underlying health conditions, such as asthma, chronic obstructive pulmonary disease or cardiovascular disease. The tado° system gives users a better insight into the air quality inside their homes and lives.
In-app features allow users to track if your home and rooms are too humid or too dry and gives users actionable
advice on when to ventilate the home or keep the windows closed.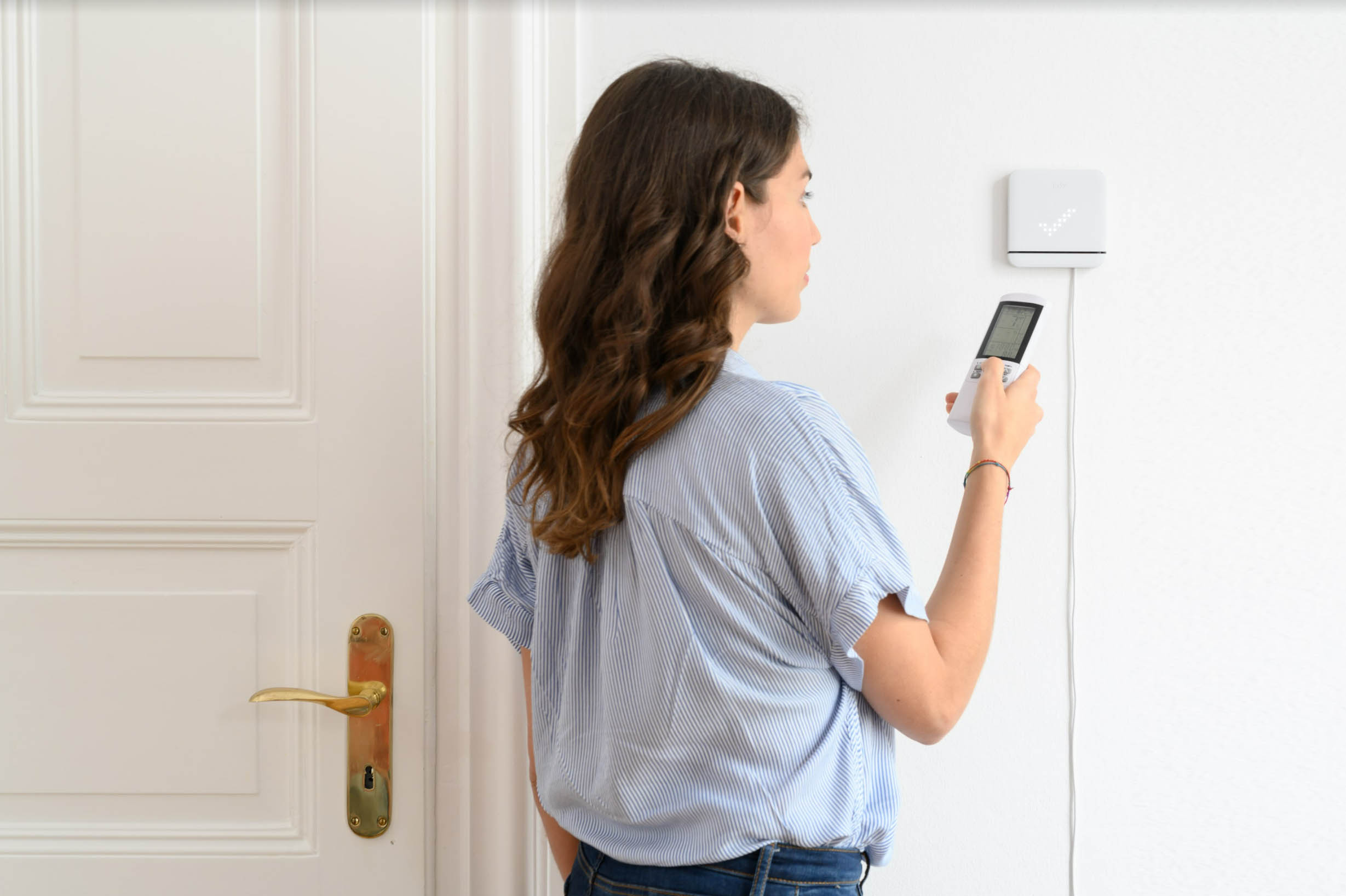 With an emphasis on promoting a healthy home environment, the system has a fresh and sleek design that features the Air Comfort Skill, which measures air freshness inside your home.
It also provides meaningful tips and advice on how to improve your indoor air quality as healthy air can enhance sleep and productivity, while minimising the risk of catching a cold.
"Our Smart AC Control is designed to enhance your air conditioning and complement your home," says tado°
Co-founder & CPO Christian Deilmann. "It's easy to install in just a few minutes, simple to use, and fits any interior with its sleek design. tado° is the perfect addition to keep you cool and comfortable this summer, while saving you energy.
tado° is compatible with ACs / air-to-air heat pumps with an infrared remote control with a display and works
with the Google Assistant, Amazon Alexa and Apple HomeKit.
The system is compatible with most manufacturers including Samsung, Toshiba, Panasonic, Daikin, Honeywell, Pioneer, Mitsubishi Electric, Siemens, Hitachi, Haier, Carrier, General Electric, Fujitsu, Frigidaire, Sanyo, and Whirlpool.
The product is available starting today at from leading retailers across Australia and New Zealand as well as from tado.com.
Be a supporter of STG