NETGEAR  is broadening a new category of Mesh WiFi Range Extenders with the Nighthawk X4S Wall-Plug AC2200 Tri-band WiFi Range Extender with FastLane3 and Smart Roaming (EX7500).
You'll enjoy greatly enhanced WiFi coverage and increased speeds for connected mobile devices even at the farthest corners of your property without needing to replace your existing WiFi router or Internet provider (ISP) modem router. With patented NETGEAR FastLane3 Technology, you can experience Nighthawk Mesh capabilities such as keeping the same WiFi network name (SSID) and password for your entire home without any reduction in WiFi speed rating as in traditional WiFi extenders.
Nighthawk X4S leverages FastLane3 Technology which transforms any existing WiFi network into an expanded WiFi system to eliminate dead zones and boost performance. This innovative NETGEAR technology, originally introduced in the company's popular award-winning Orbi Tri-Band Home WiFi System, enables Tri-band WiFi to create a dedicated wireless link from the extender to the router, removing bottlenecks for your home network so that smartphones, tablets and computers can stream, game or browse the internet.  It provides up to 100% faster WiFi as compared to traditional dual-band WiFi extenders.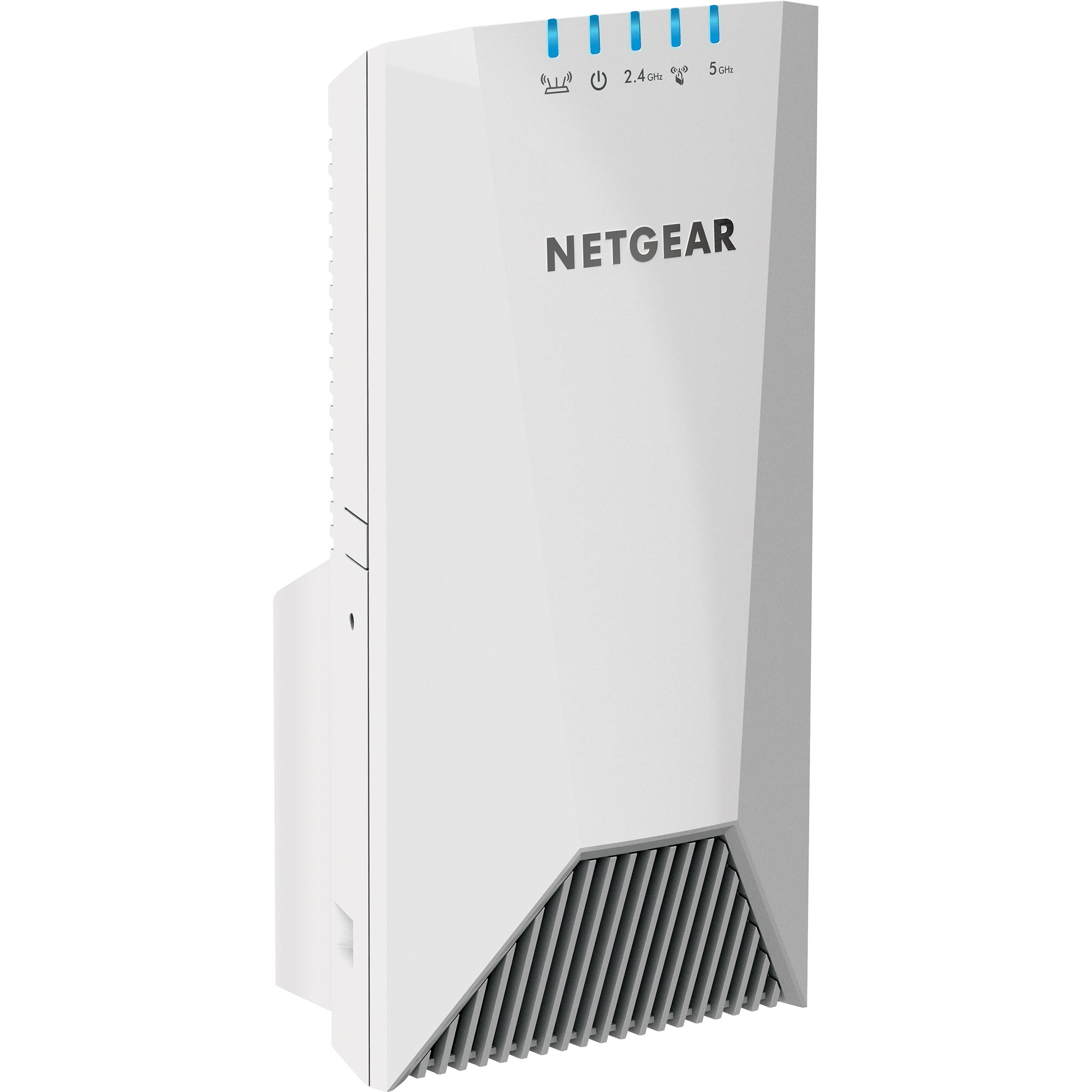 Working with any home WiFi, this new Nighthawk extender expands your WiFi coverage up to an additional 138 square metres and sets up with a push of a button. The optimised internal antenna design of FastLane3 Technology boosts existing WiFi to the outermost corners of the property and resolves inconsistent, slow, or weak wireless connections, even when at a distance from the router or through physical obstructions. Nighthawk X4S WiFi Extender is capable of expanding to an even greater range through the cascading of multiple units throughout the home.
The days of switching WiFi networks from the router to the extender while moving throughout your home are gone, as is the frustration of having WiFi performance cut in half while using an extender. From the front door to the back yard and from the top floor to the basement, Smart Roaming capability in Nighthawk X4S maintains seamless WiFi coverage around your home for mobile devices. Every device is assigned the best optimised WiFi connection available due to MU-MIMO and Smart Connect intelligence.
The Nighthawk X4S has a stylish, compact wall-plug design that is effortless to install and blends easily into a room. Smart LED indicator lights on the front will guide you to the optimal location to place your extender to enjoy the best WiFi coverage. Nighthawk Mesh technology powers NETGEAR extenders to boost your existing WiFi with high-performance, seamless WiFi at the push of a button. Without changing your router or gateway, you can now get the ultimate in WiFi coverage throughout the home.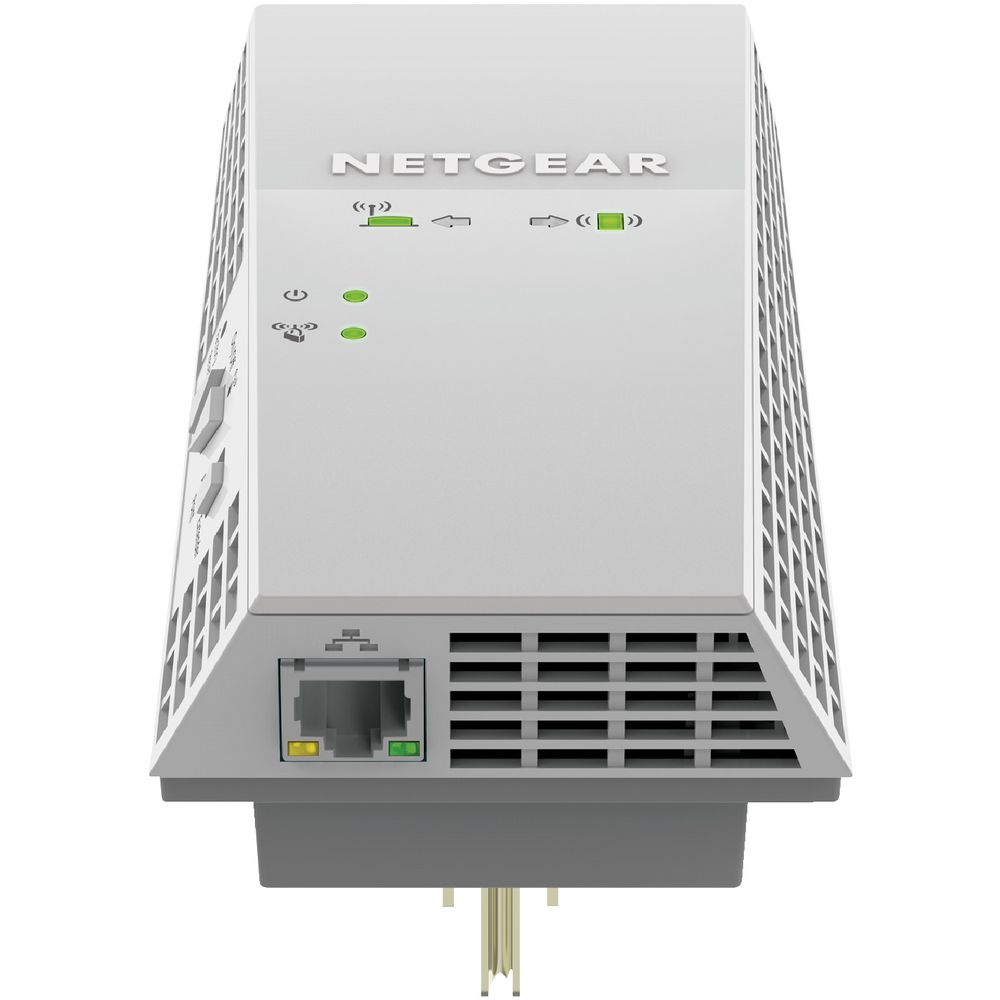 "If you love the advanced features of your current router or are locked into the modem-router provided by your ISP, the Nighthawk X4S Extender with FastLane3 Technology offers you an easy way to extend your home WiFi by adding  a mesh network without overhauling your network," said David Henry, senior vice president of Connected Home Products at NETGEAR. "Now NETGEAR provides two WiFi extender solutions that boost your existing WiFi like no other extender. With no need to dismantle or replace your existing WiFi equipment, you can now experience the benefits of Nighthawk Mesh WiFi. You need only decide between the wall-plug design (EX7500) or the desktop extender (EX8000).  By adding one of these Nighthawk X4S extenders to your network, you can improve speed, range, and performance for all your connected devices around your home from the garage to the backyard without the added anxiety of changing out your original WiFi equipment."
Never experience "dead zones" or spotty connectivity issues due to your property, the type of construction materials, or limitations around placement of the router. Nighthawk X4S Tri-band WiFi Range Extender is specifically designed to alleviate these pain points, due to its FastLane3 Technology and its convenient wall-plug form factor.
NETGEAR Nighthawk X4S Wall-Plug AC2200 Tri-band WiFi Range Extender with FastLane3 and Smart Roaming (EX7500) is available now from major retailers. At a price of $279.00 AUD with the capability of working with your existing WiFi router.
[rns_reactions]