PC and mobile gaming peripherals company Steelseries are on fire right now.
Having released a slew of PC gaming gears in quick succession, from mice to keyboards to headsets, proving that they are super serious when it comes to staying in the game.
Now they have a few new models of their Aerox gaming mice, catered for all use types and budgets.
STG received one of their top shelf models, the Aerox 9 Wireless.
Built for hard and fast battles the Aerox 9 Wireless retains the skeleton body revealing vivid RGB lighting, which is also customisable and more buttons than you never knew you needed.

Designed for the more complex gamers out there, the Aerox 9 Wireless has a whopping 18 programmable buttons with 12 of those being on the side for quick switching of your macros and hot-keys.
The Aerox 9 Wireless is ideal for MMO's, MOBA's, RPG's and anyother game that requires you to quick switch, load up and more.
Playing the likes of Call of Duty Vanguard and setting keys to differing weapons, quick loads and more was seamless. Likewise for RPG, Diablo III and my all-time-fav Grim Dawn.
Steelseries also know that us gamers can marathon it.
I know I've been guilty of saying to myself 'I'll just play for an hour' and 5 hours pass.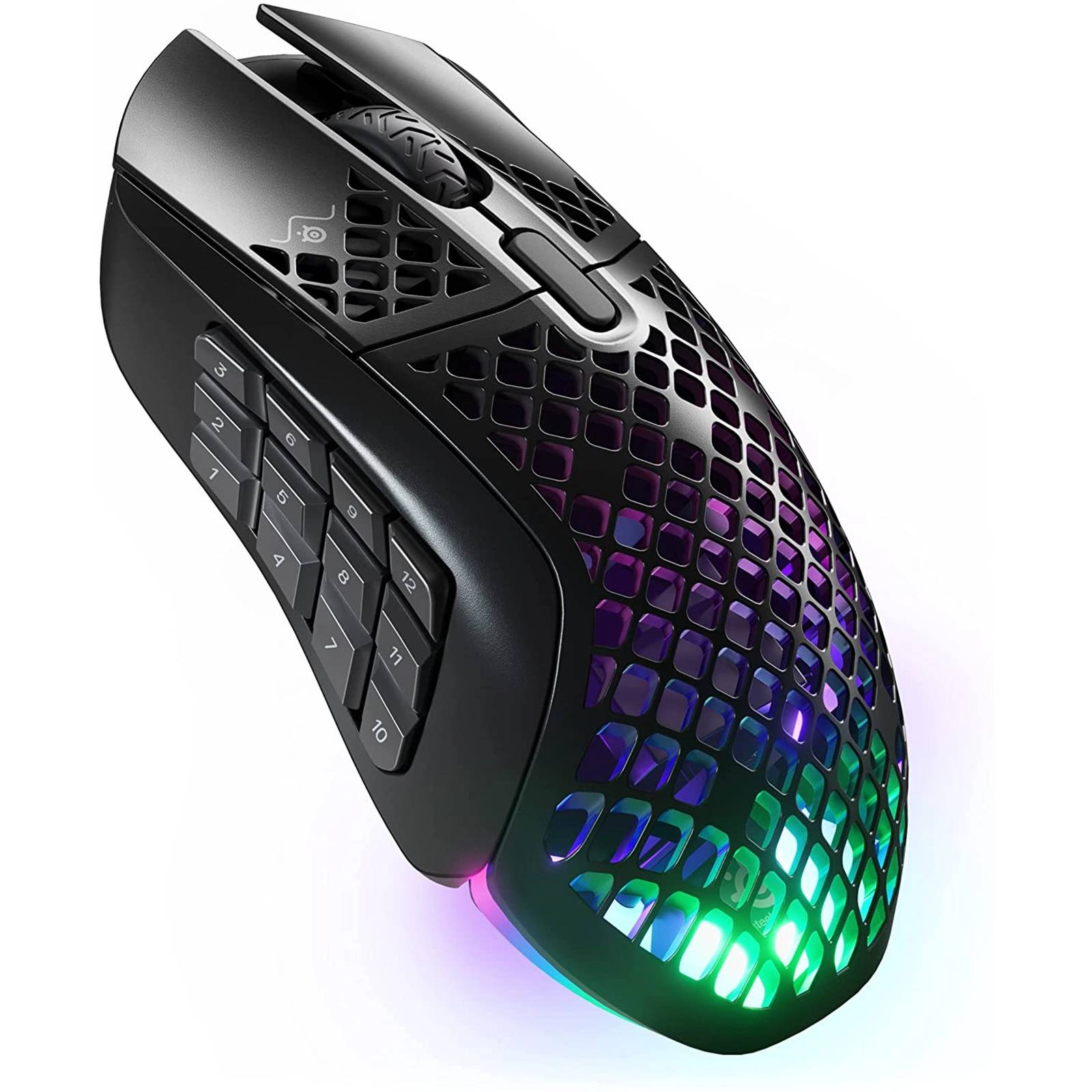 So, they have made the Aerox 9 Wireless super light, so as to not put any undue strain on wrists. The Aerox 9 Wireless comes in at a lightweight 89 grams.
The Aerox 9 Wireless connects via dongle and bluetooth. for the best performance and to ensure no lag, use the dongle at 2.4GHz.
Being that the mouse is wireless Steelseries also added maximum lifespan.
You'll get around 180 hours from full to empty, during my use over the course of near to two weeks I still haven't needed to charge it and it is used everyday as a main mouse, for gaming and everyday boring stuff.
The Steelseries Aerox 9 Wireless Gaming Mouse is a definite weapon to have on the battlefield. Reliable, light all the while looking super killer within your set up and reasonably priced.
In comparison, any other gaming mouse is just amateur hour.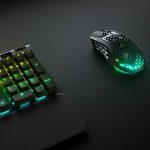 Steelseries Aerox 9 Wireless Gaming Mouse Review