Grip, game and go.
California based Satisfye has produced a slew of premium accessories for the Nintendo Switch, and we were honoured to receive one of the best in the range, the SwitchGrip Pro Slim Bundle.
Obviously designed exclusively for the Nintendo Switch (hence its namesake), the Bundle consists of a Switch Grip Pro outer slide on case, an almost combat hard carry case with ten game cartridge slots built in and two rubber joystick pads that improve the tactile-ness of the devices JoyCons.
Popping the rubber pads on actually was a little challenging as the fitting for the two joystick pads is tight – this is so that they do not slide or pop off during play. Once on – they are well and truly on.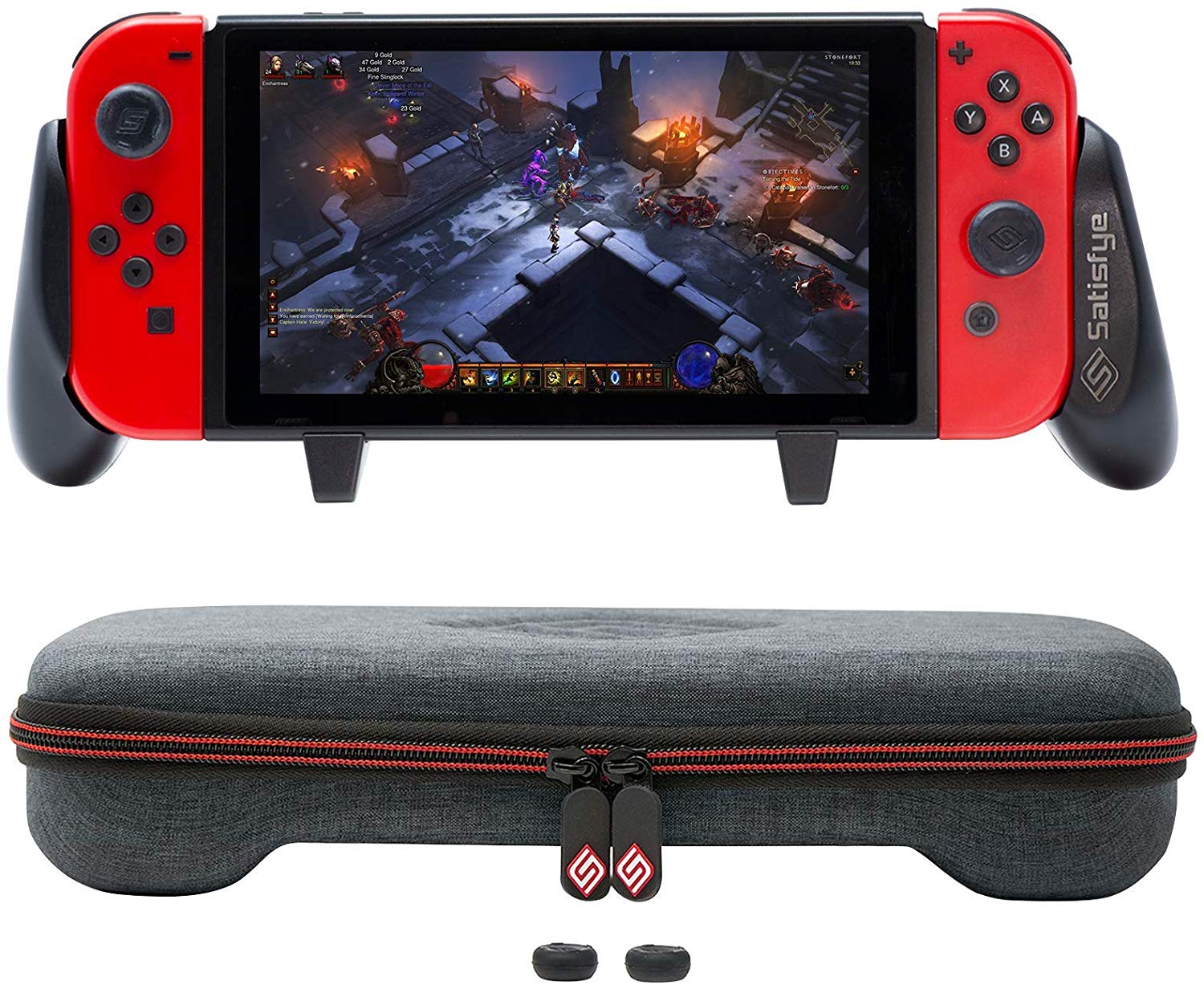 The hard wearing but soft to the touch SwitchGrip Pro slide on case adds two side based gaming grips similar to a conventional game controller. You don't realise it until you have one of these on your Switch that it is an almost must have.
Both look and feel of the SwitchGrip Pro is natural and does make the Switch alot more ergonomically friendly on both hands while playing in portable mode.
The Switch cannot be docked in to it's base while the SwitchGrip Pro is on and the Switch's tilt stand is inoperable.
The SwitchGrip Pro casing has most definitely had some design thought placed in to it – as it does stand the Switch upright, and quite stable too – but this is a full upright position, not as comfortable as the built in tilt if you are viewing media on the screen.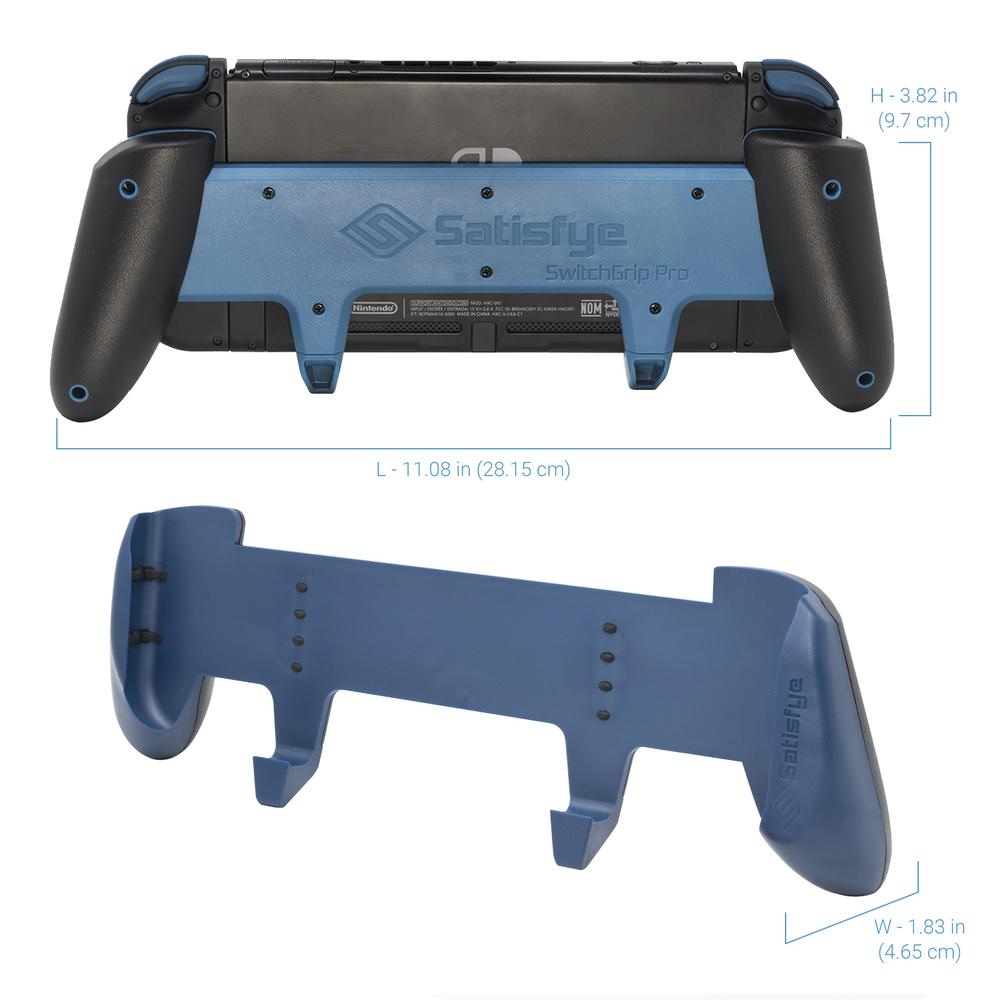 The JoyCons must be attached to the Switch aswell for fitting in to the SwitchGrip Pro – but as mentioned, the SwitchGrip Pro case is designed for playing on the go.
The case was surprising.
A beautiful soft felt inner with the SwitchGrip Pro indented into the inner-bottom of the case. So yep, attach the Grip and case it for that hard play session outdoors.
The SwitchGrip Pro Bundle comes in at just over forty bucks USD, a bargain when you consider that a half decent case for the Nintendo Switch without accessories is priced whether very similar or above that amount.
Satisfye have created some super affordable, quality built, well wearing and well needed gamer gear for the serious Nintendo Switch players.
Satisfye's SwitchGrip Slim Bundle Review