Forget the lag and get in to your game, immerse yourself totally with audio dedicated to keep you winning on the battlefield.
The EPOS H3Pro Hybrid Wireless gaming headset is a full size headphone with snug sweat resistant ear cushions that keep out any background noise, if you opt to.
The full noise cancelation can be toggled on or off (handy if you want to zone out, or want to game but keep an ear out for your flatties or kids.
The headset is called a Hybrid for a reason.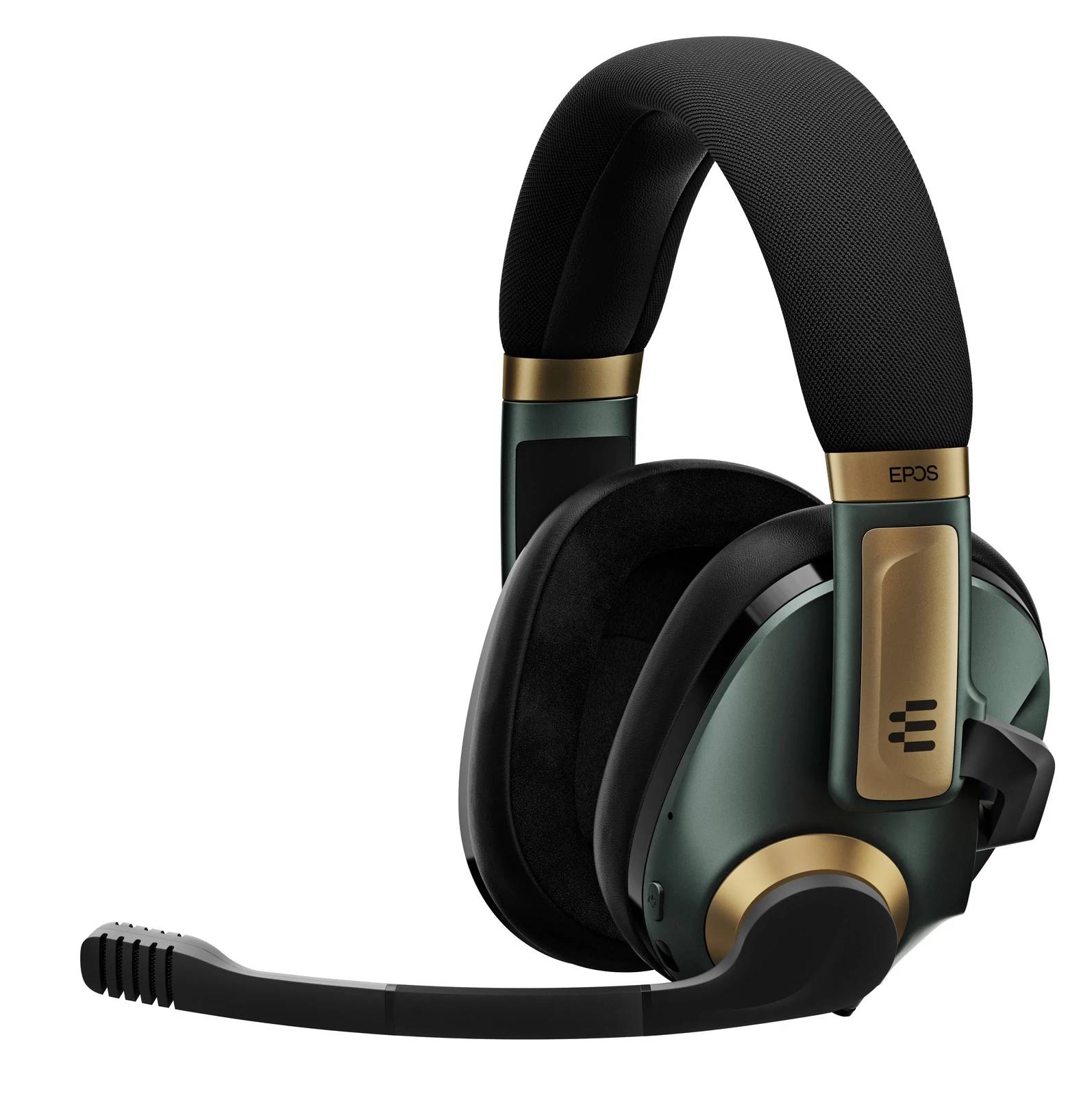 The H3Pro Hybrid comes with a USB dongle which as you guessed connects to your PC with a super tight connection, so much so that nothing will interfere with it.
If I could see the wireless connections in my place, I'm pretty sure it would resemble a choked up freeway, the dongle to headset for the H3Pro resists any interference, so you're not going to get any audio based lag and sudden unwanted surprise in fierce gameplay.
However, you can also simultaneously connect to other devices via Bluetooth. Consoles and smart devices.
If you want to maximise your usage of the H3Pro Hybrid Wireless the swing boom mic can be removed giving yourself one killer set of headphones for on-the-go.
Whatsmore, the audio is out of this world.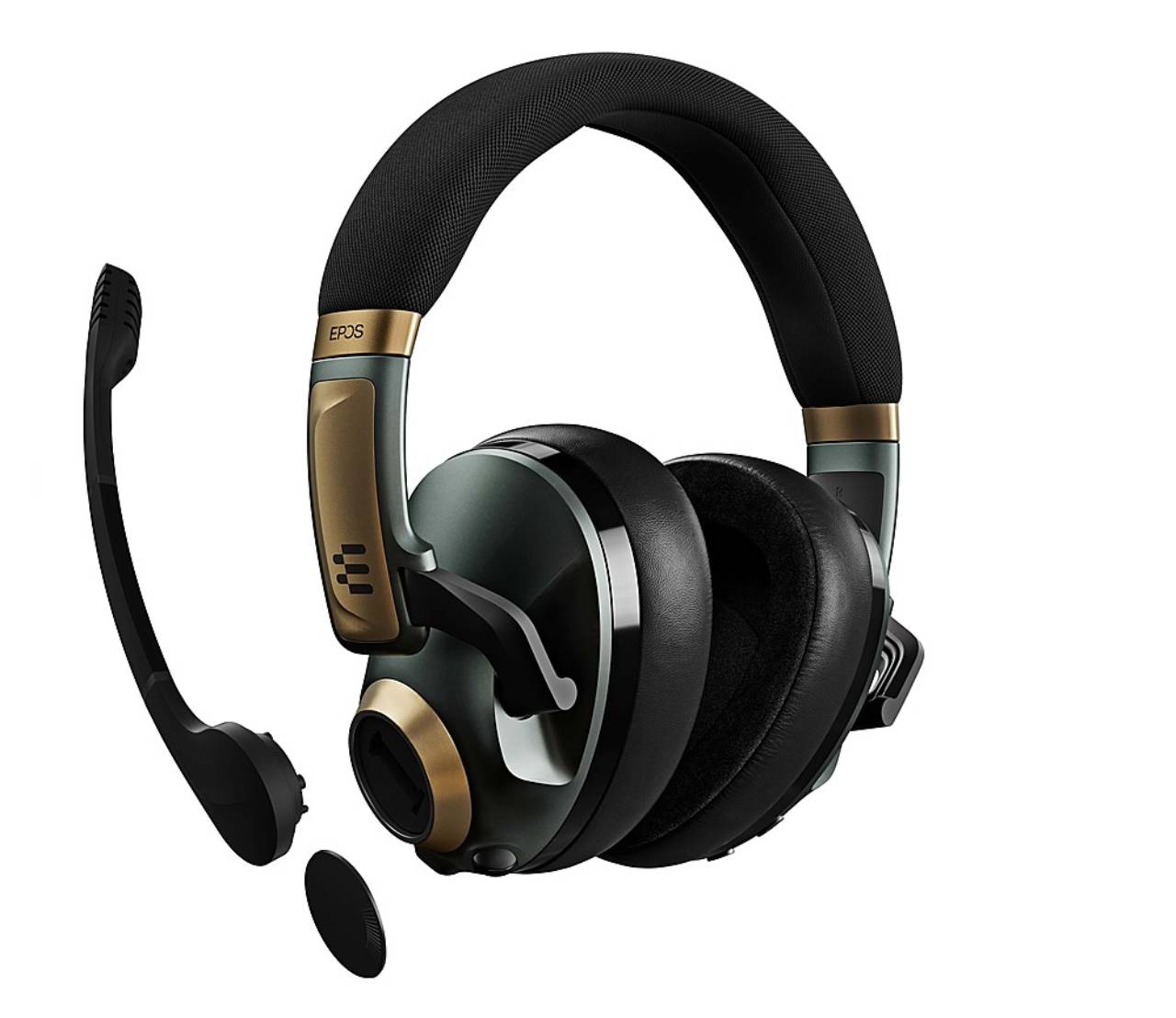 A virtual 7.1 surround sound that truly works (on PC). Think of being in a theatre playing your fav game.
Low deep rumbles as explosions happen near by, bullets whizzing past you while ambient music fills the outer environment.
The H3Pro Hybrid Wireless has a 40mm driver with a response rate of 20–20,000Hz for audio and voice at 100–7,500Hz.
Game chat is crystal clear, and if you decide you use as a handsfree set for your phone, well you can – with perfect clarity.
I've taken the EPOS H3Pro Hybrid out for a spin a few times now with Call of Duty: Vanguard, Tiny Tina's Wonderlands and connected up to both PS5 and Xbox Series X via Bluetooth.
It's hard to discern what game was better sounding on PC however there was a notable difference between Xbox PS5. Xbox being the winner.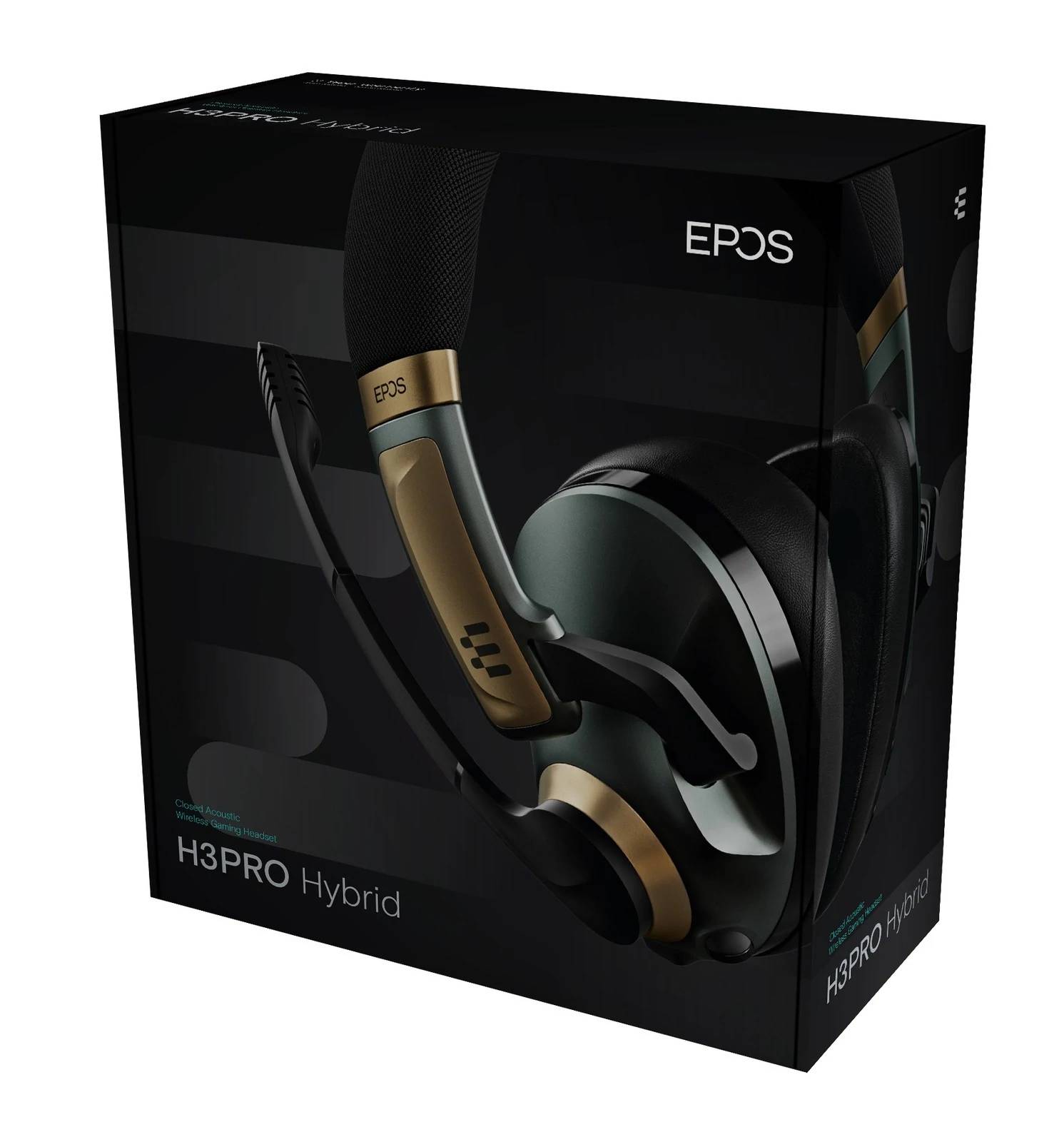 Battery life will see you right for around 30 hours with ANC (Active Noise Cancelation) off.
But if you're like me, you don't want distractions while you're playing. I used ANC more than not and according to EPOS you should get up to 19 hours from full to flat.
I got less than that. Approximately 15 hours.
The H3Pro Hybrid comes in a couple of colour choices, turns out Green and Gold is most definitely the classier look.
Whether you're an eSports pro or trainee, hardcore home based player or a light gamer who wants something versatile that can be used on almost every device you own indoors and outdoors the EPOS H3Pro Hybrid is the headset to rule them all.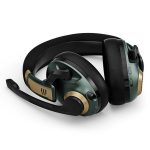 EPOS H3Pro Hybrid Gaming Headphones