JoyTops, or "joystick-topper" is an elevated thumb-grip, which increases geometry of precision, finer joystick movements and more comfort and control.
JoyTops improves thumb grip by integrating authentic sports materials including the leather of a baseball, enhancing the gaming experience for those gamers who want to 'Feel The Game'.
JoyTops national launch in the U.S. helps kick off the Major League Baseball season by showcasing their baseball theme thumb-grip. JoyTops Slugger for the first time will be available nationwide at GameStop stores and GameStop.com retailing for $14.99 USD per pair.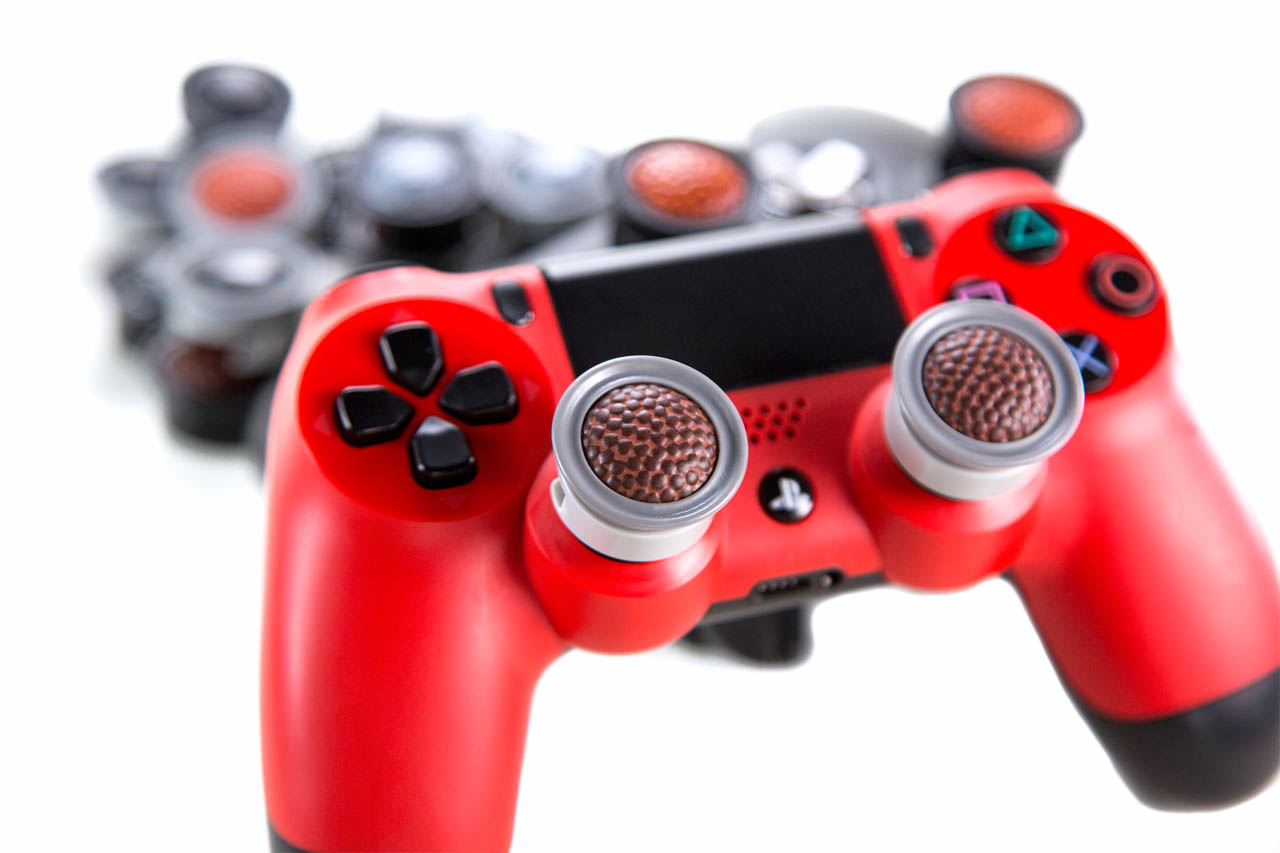 Former Tesla Motors employees, Brandon and Carlos, created a solution that fits universally atop any controller.
Frustrated with worn down joysticks and tired of purchasing silicone caps, they engineered JoyTops to improve comfort and provide a competitive edge. "This product came from a real need and a real experience, we felt many other gamers share," said Co-Founder, Brandon Ramcheran. "We are excited to see JoyTops help millions of gamers who seek a competitive advantage and want to truly Feel The Game!," said Carlos Montoya, Co-Founder and CEO. "Our goal was to merge together traditional sports with competitive gaming, and specifically use proven materials and technology to provide a competitive edge for gamers, just like us."
JoyTops are made from a similar material as that of sporting gear and designed to withstand even the most hardcore gaming sessions longterm.
[rns_reactions]