E-Blue continue to bring near high quality PC gaming peripherals at a fraction of the cost of other suppliers.
Recently they released the EKM770, a mechanical gaming keyboard that looks as though it should be slated towards the more elite PC Gamers out there.
A hard plastic, silver brushed aluminum cased keyboard with dark red key and side lighting, the EKM770 however follows the same methods as we saw with the EKM757 RGB Keyboard we reviewed a couple of months back.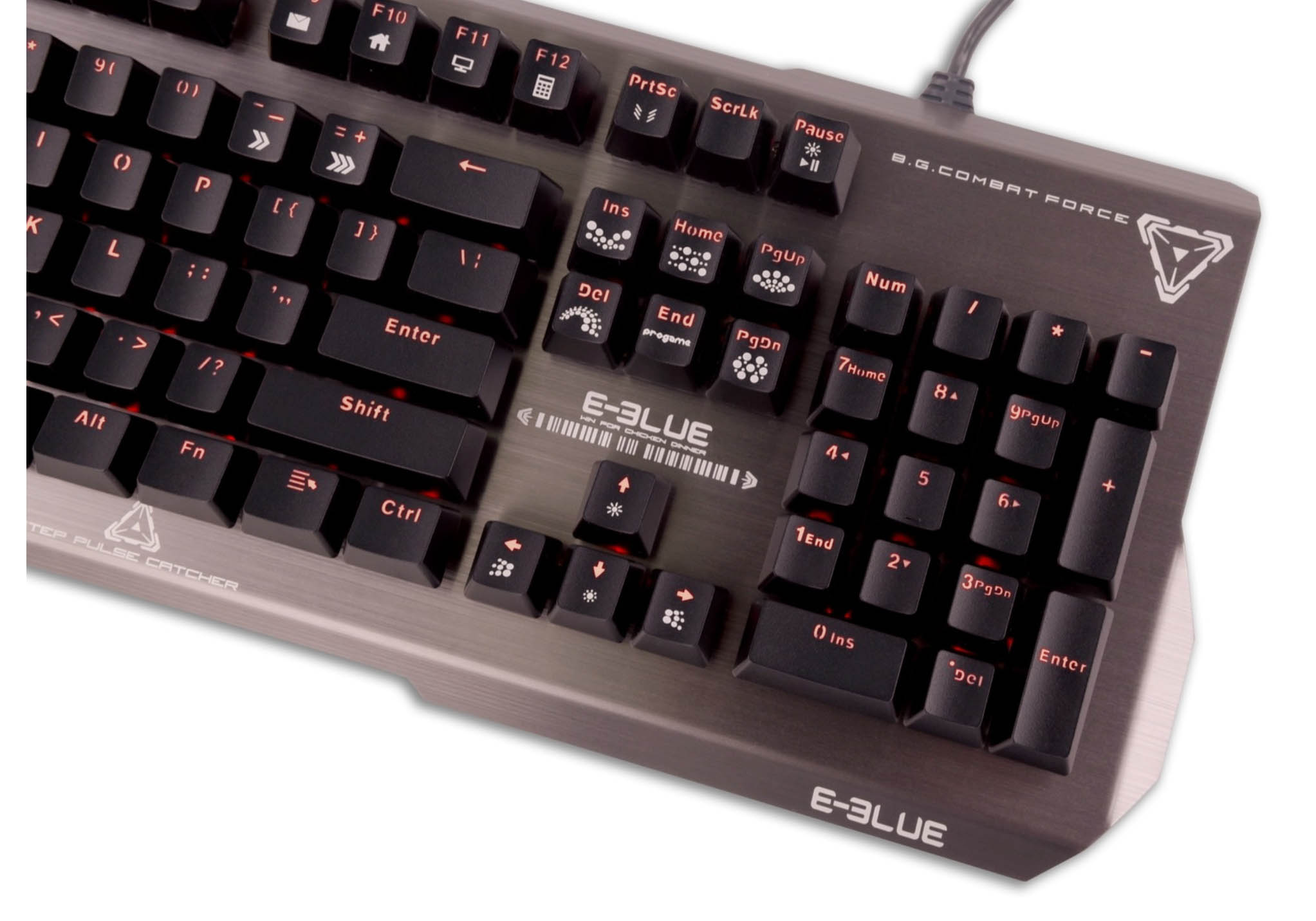 For the lighting effects the full keyboard uses a Function button (on the keyboard) for differing lighting effects, from wave to strobe or can be programmed to highlight only the keys you need for gaming.
There's no need to download additional software, the programming is stored on the EKM770.
In all there's eight differing lighting effects to be had.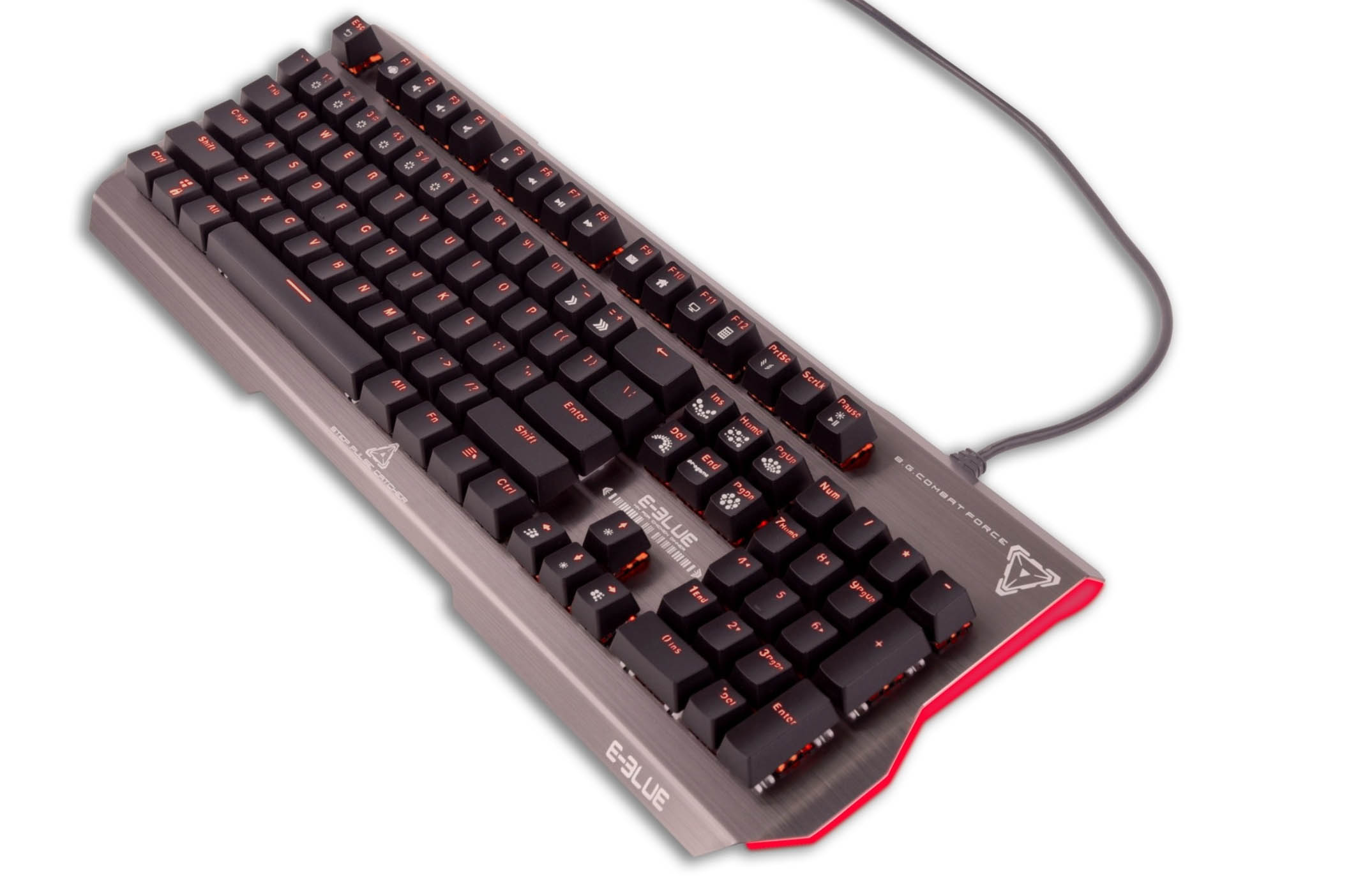 But as was the only gripe I had with the EKM757, the mechanical switch on each key still sounds like a typewriter. They are loud, with every key-stroke.
Nonetheless the EKM770 is still a great contender for any gaming den or room and looks killer with its red illumination.
E-Blue set the game with their cost effective quality PC Gaming peripherals. The EKM770 being no exception.
E-Blue EKM770 Mechanical Keyboard review