This has to be one of the most impressive statues I have ever seen.
The Kryptonian destroyer is most famous for killing Superman in the death of Superman Graphic Novel, he stands a monstrous 69cms tall. 
Sideshow's Doomsday Maquette, will spell certain doom to the heroes of the DC universe. Has the Justice League finally met their match?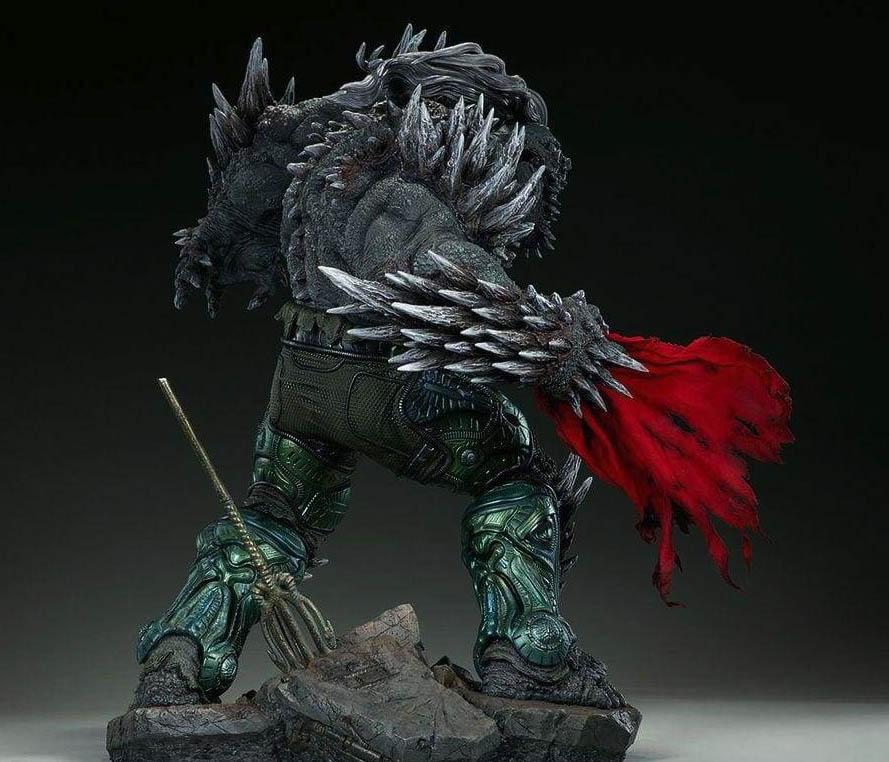 Doomsday stands astride a rubble environment base littered with relics from the valiant heroes who have fallen in his wake. Wonder Woman's sword, Aquaman's trident, and Batman's cowl all serve as trophies at Doomsday's feet while a number of Batarangs are embedded into his chest and shoulders. In his right hand he clutches the fabric tatters of Superman's cape, which includes internal wiring for posing and can be removed from the figure.
On his left hand, the villain has forced an inert Green Lantern ring onto his finger in a brutal display of force.
Doom is most definitely coming for the heroes of the DC Universe… you can grab yours HERE.
[rns_reactions]