Psyonix, independent video game developer and publisher, and Hot Wheels, revealed to us here at STG a new toy set coming this fall called Hot Wheels Rocket League RC Rivals Set.
The set will feature bluetooth-connected Octane and Dominus Battle-Cars that players will control using smart devices to truly bring Rocket League to life at home.
In addition to the toy set launching later this year, Psyonix and Hot Wheels will also introduce new Hot Wheels DLC into Rocket League following the success of the initial Hot Wheels content introduced in game in 2017.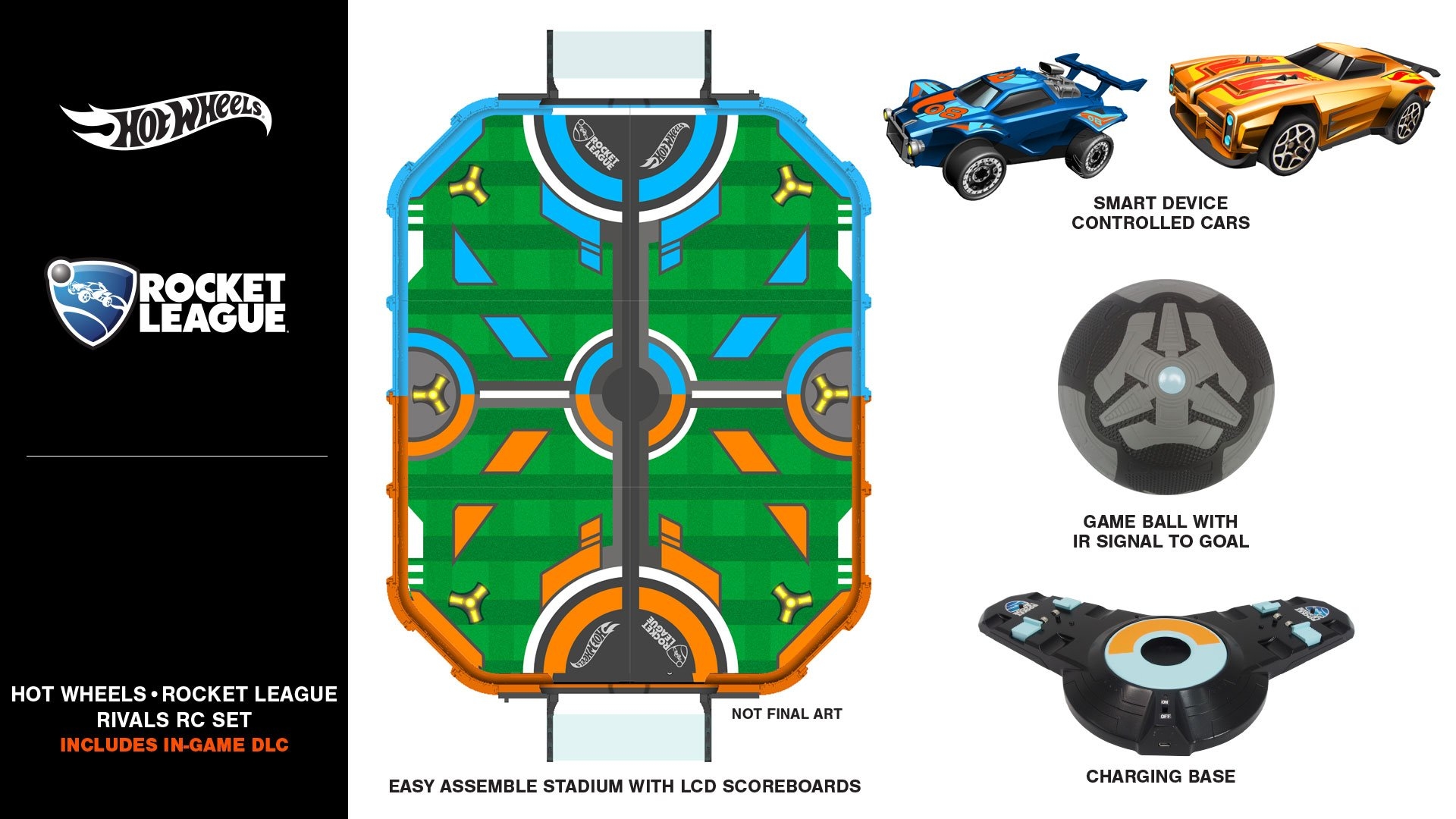 "We're thrilled to further our partnership with Hot Wheels and bring Rocket League to life with this upcoming toy set," said Jeremy Dunham, Vice President, Publishing at Psyonix. "But that's just the beginning of what we have planned. You can expect to see some really, really cool things come out of our new Hot Wheels alliance."
"Hot Wheels' partnership with Rocket League has given us the opportunity to reengage with older gamers who may have played with Hot Wheels as a kid," said Chris Down, Senior Vice President and General Manager, Hot Wheels. "We know that Hot Wheels and Rocket League fans loved our digital DLC integration in 2017, and will be thrilled to take on the challenge with this new RC playset that merges physical and digital gaming."
Additional details on Hot Wheels Rocket League RC Rivals Set and the partnership between Psyonix and Hot Wheels in 2018 will be announced later this year. 
[rns_reactions]