No ducking around… there's a new wave TUBBZ, the Cosplaying Ducks.
Numskull are incredibly proud to introduce the second wave featuring Sonic the Hedgehog, DOOM, Resident Evil, The Last of Us, and Street Fighter, wave 2 is sure to be a treat for gamers and pop culture fans alike.
Representing the biggest video game, movie, TV show, and comic book brands, TUBBZ are fantastically fun collectibles that transform all of your favourite characters into duck-style figurines.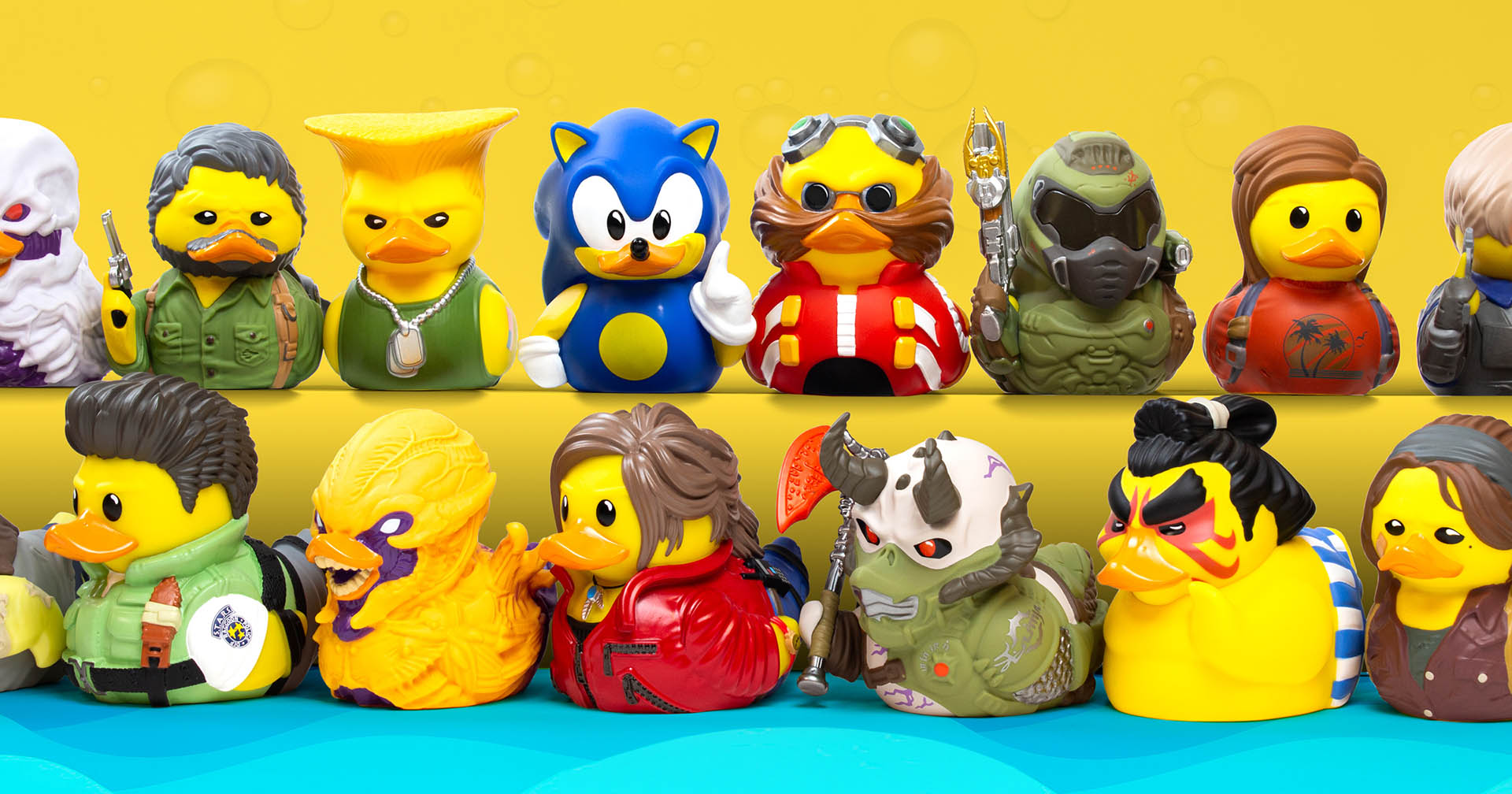 Featuring cute, recognisable designs, these high-quality figurines feature individual poses to suit their characters and each come packaged in a stackable box with a unique bathtub-shaped display stand.
Fans around the world have loved collecting Batman, Crash Bandicoot, Spyro the Dragon, Street Fighter, Ghostbusters, and more; with 5 sets announced now as the first of many for 2020, there's even more for anyone and everyone to collect.