Stray, a game about a cat separated from its pack and suddenly finding itself in an unfamiliar world.
A dystopian cyberpunk environment where, it seems, all humans have abandoned.
As you explore you'll come across obstacles and puzzles that you'll need to get both your head around and the very agile feline.
Soon enough you make a friend, B12 (a nod to the game's developers).After you help him to back in to a body he becomes your only friend in this city of danger and curiosities.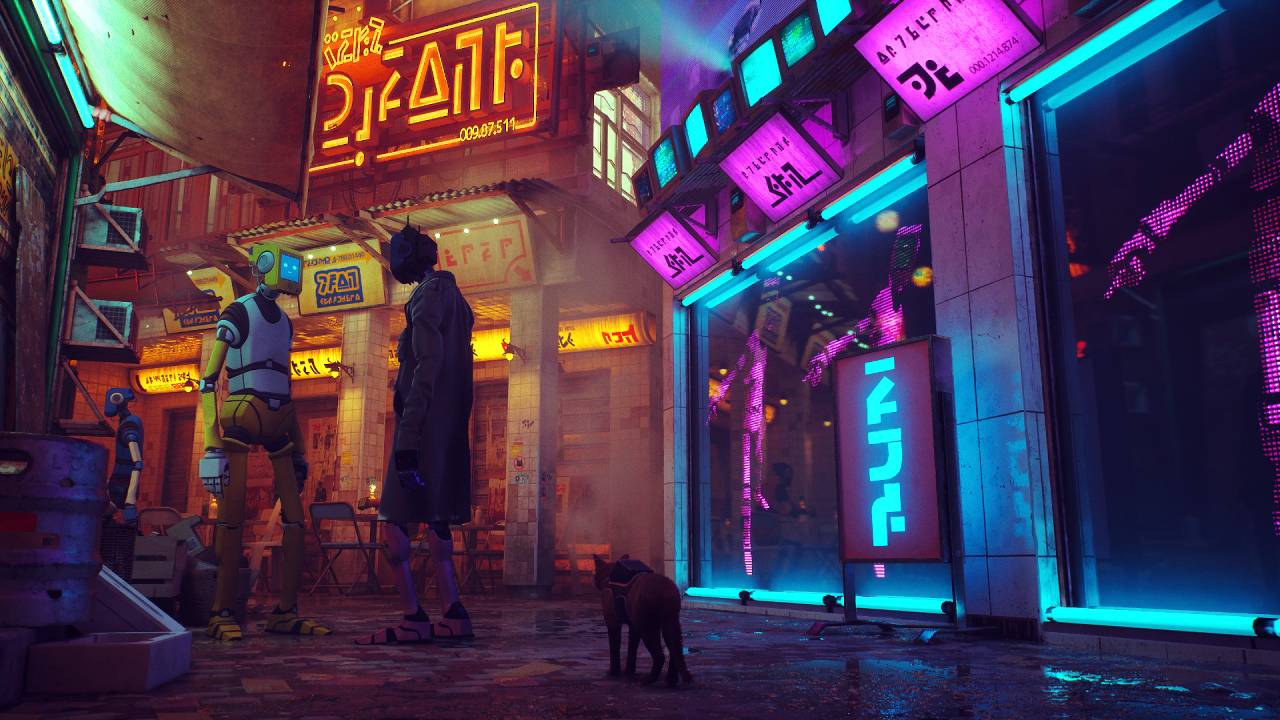 Communities of Robots can also be of assistance, or hindrance and throughout the darker areas of the city there are strange little blobby creatures called Zurks that love the taste of kitten.
B12 will translate things for you, has handy tools and also collect bits you'll need to get through an environment or immediate task. But B12's battery doesn't last too long, so he will recharge within the backpack you have strapped on.
There's an RPG element to Stray too. Items that you collect are stored within your backpack and B12 will help you use them.
In kind you'll help B12 gain back his memories.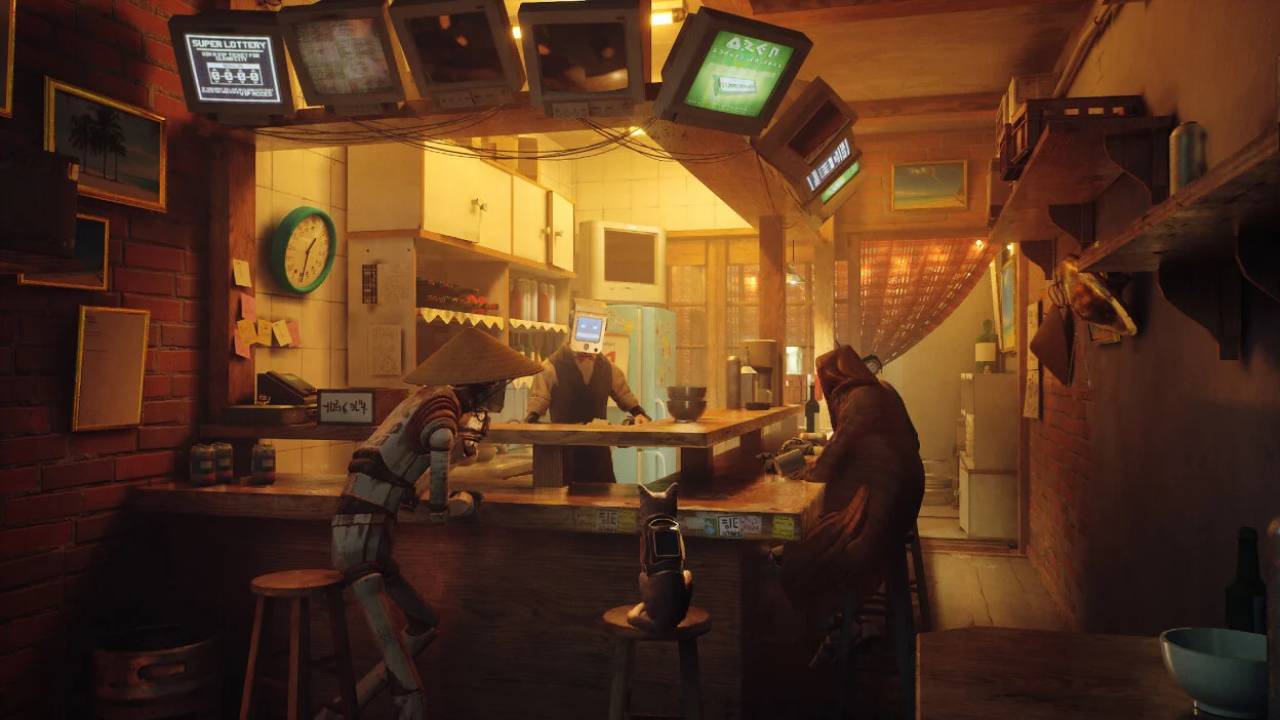 In Stray, your ultimate goal is to escape the city and get back to the 'outside'.But it is a perilous journey for a lone moggy and the saying that curiosity killed the cat can be true within this game.
Environments are extremely well done, lit by flickering long forgotten neon signs, rubbish strewn about the streets and plenty of stuff to knock over. A mention of the soundtrack as well, which perfectly sets the mood of the world you're in.
The way forward is most often the way up and over or around, or even under.
You'll also get to do normal cat stuff. Claw at furniture and rugs, find a soft spot to have a nap and so on.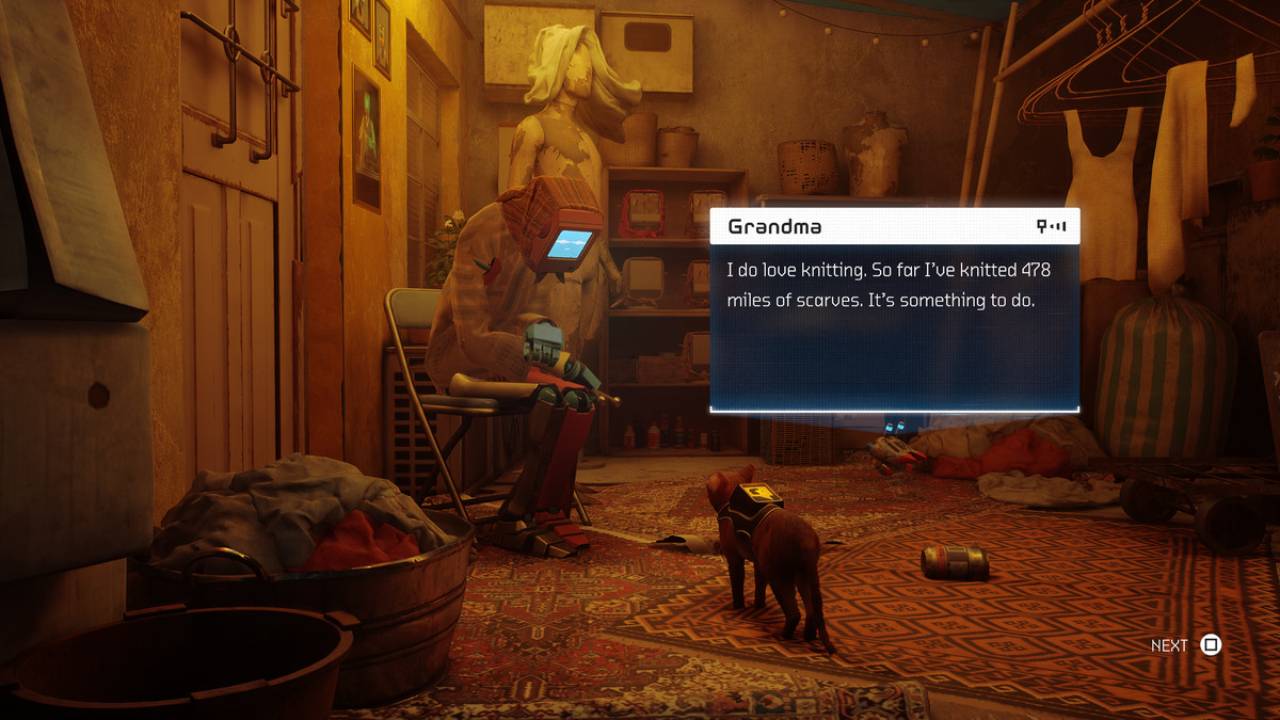 Currently an exclusive release on PlayStation 4 / 5 and free-to-play if you're a PS Plus subscriber. This is not the first time that PlayStation has placed us gamers in to the four legs of a character. Remember 'A Dog's Life' which was a PlayStation 2 exclusive back in 2003?
Stray is essentially a puzzle game, it's free roam but within the confines of the city, and there are always a few side paths to explore.
It is a game that locks you in to it, getting yourself to the next Chackpoint, then the next… then before you know it you've been playing for hours.
It's cute but gritty and it's definitely something different that PlayStation gamers need to check out now.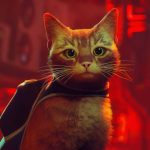 Stray (PlayStation 5) Review
Game details
Released: July 2022
Rating: PG
Platforms reviewed: PlayStation 5
Genre: Puzzle, Adventure
Developer: BlueTwelve Studio
Publisher: Annapurna Interactive