Better late than never, we check out Sega's Olympic Games Tokyo 2020 – The Official Video Game.
Originally released in Japan only in 2019 on PS4 and Switch, Olympic Games Tokyo 2020 – The Official Video Game was a victim of COVID-19 just like its namesake. It's still probably the safest way to partake in the Tokyo Olympic games, which start later this month.
The game features 18 events that range from mini-games to almost fully featured sports titles in themselves. From the title screen, there are a few options, the casual Olympic Games, Ranked Games, and Practice. Here players can also customise their athletes and select outfits as well as check rankings and records.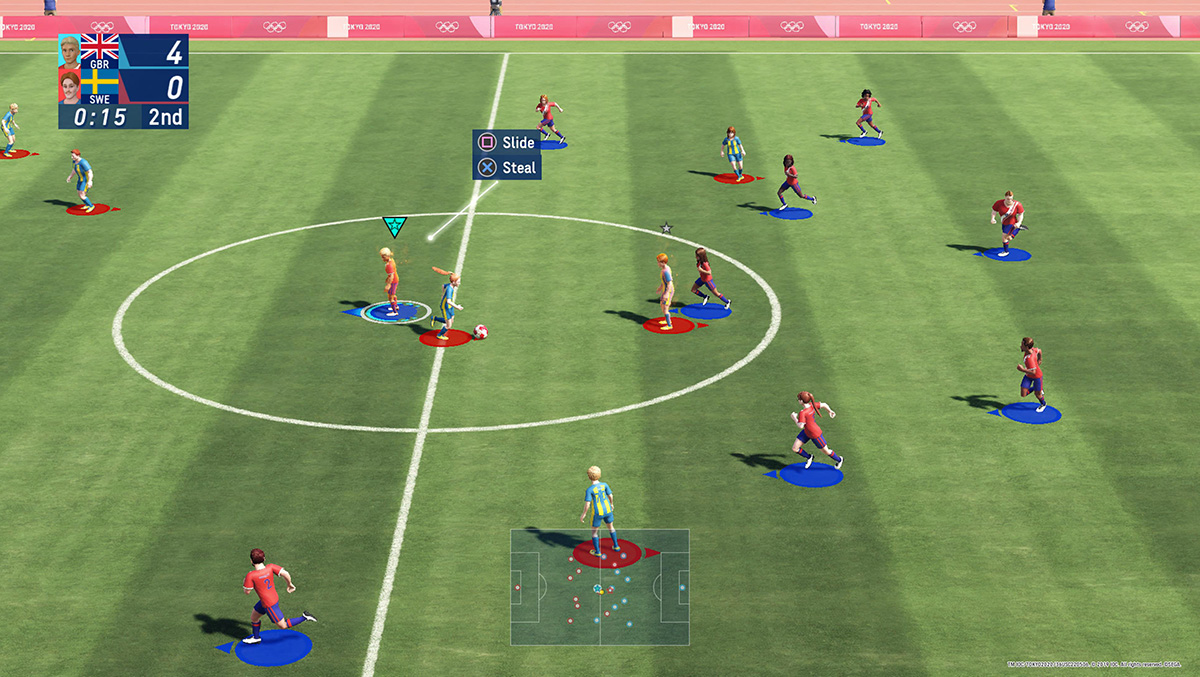 The Olympic Games events can be played individually, from qualifying through to semi-finals and then the finals, or as preset or custom event medleys. Event competitions can be played solo, two-player local multiplayer,or with up to three other players online (including one local).
The Ranked Games offer a more formal online competition that allows players to compete with others online in a set event schedule. Success improves players' global and regional ranking.
Whilst the game doesn't feature all the disciplines of the real Tokyo Olympics, but it does feature a good selection. The new event of sports climbing is in the game, but sadly no skateboarding. Baseball, Japan's national sport, which last featured back in the 2008 Beijing Games is included in the game.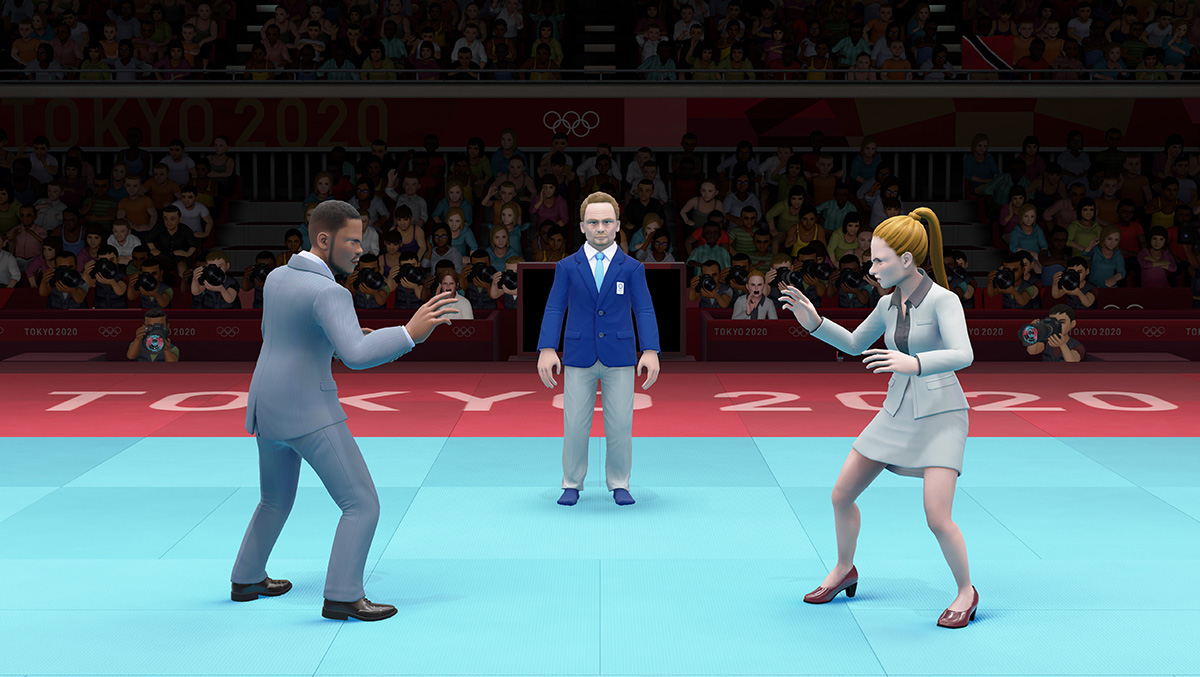 The athletics events should sate players yearnings for Konami's coin-op Track and Field/Hyper Olympics. The running and jumping events: 100m, 110m hurdles, 400m relay, and long jump, involve repeatedly pressing the X button to run with an additional button pressed for boost, jumps and baton passes.The hammer throw has players rotating the thumbstick and releasing the hammer at the right time.
The 100m freestyle and 200m individual medley swimming events have players timing thumbstick swipes with each stroke. The X button is used to get the swimmer up to speed. The rhythm and direction of the swipes depend on the style of stroke. The developers have added a bit of variety in the controls of these events, rather than stick with the button hammering.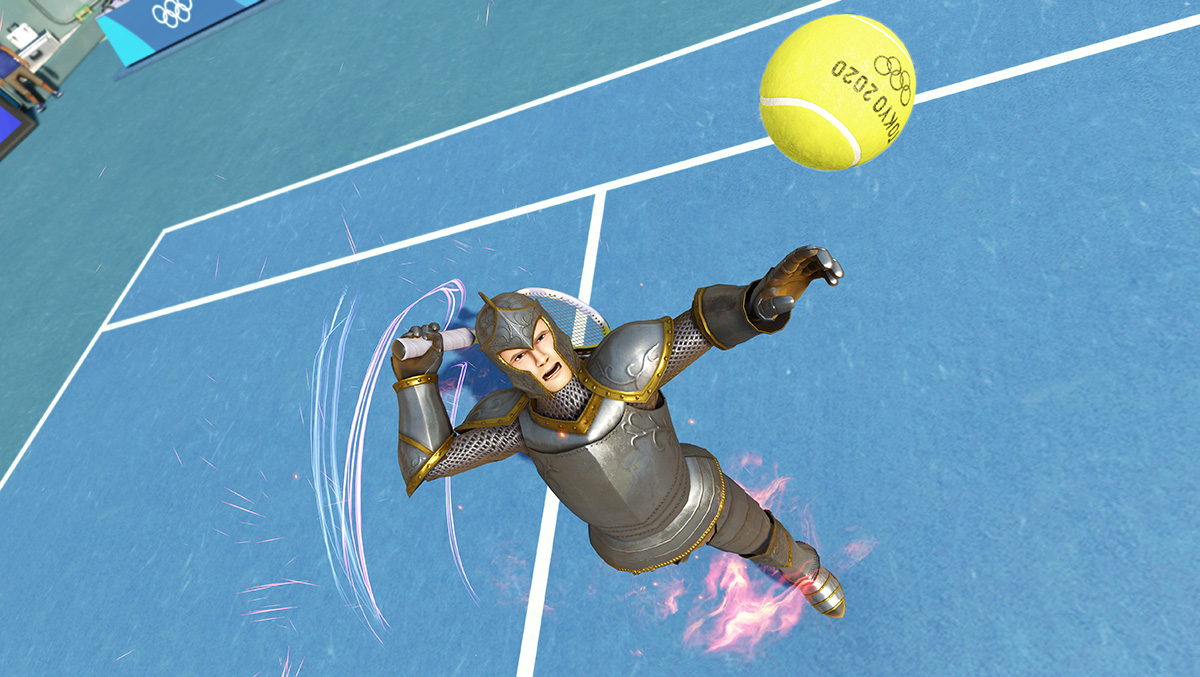 Sports climbing involves careful of timing thumbstick moves and the direction of handholds. Another more extreme event, BMX, involves pedaling away by pumping the X button, whilst timing jumps, as you race against eight other competitors.
Team events are OK, but players used to more fully-featured Baseball, Basketball, and Football (soccer) games like The Show and FIFA may find them a little too simplistic.
They play OK as casual games, though.
Of the team games, rugby sevens was a favourite of mine. Tokyo 2020 has distilled the sport into a fast-paced game of tackles passes and runs.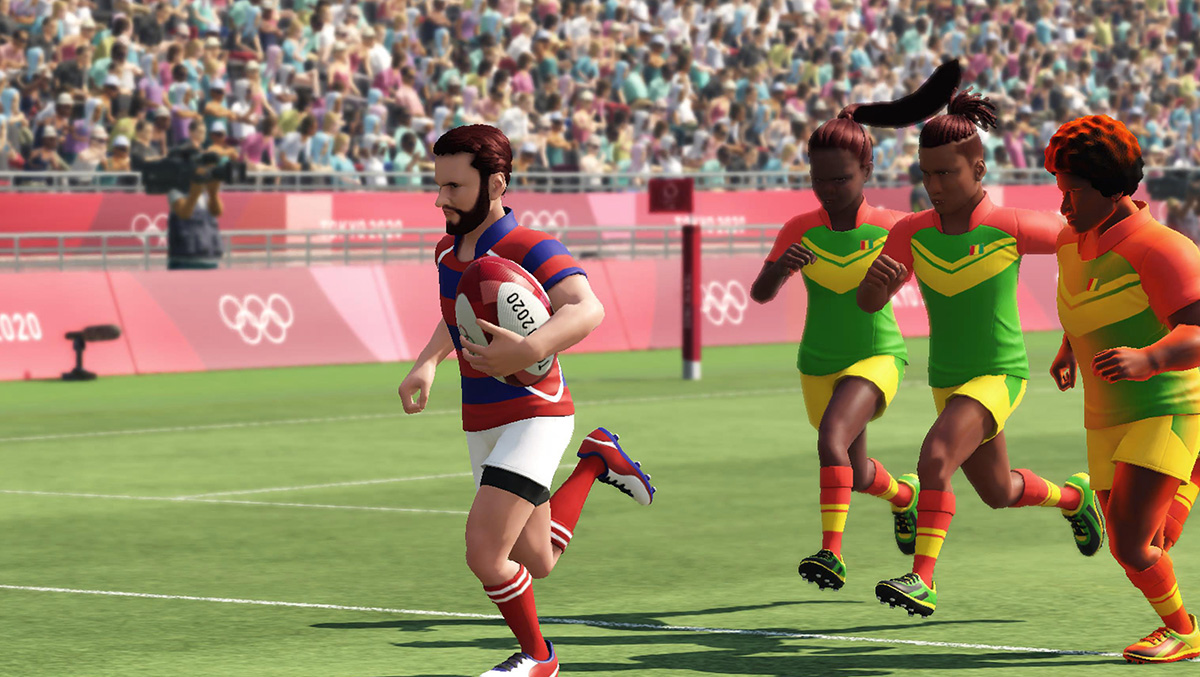 I actually found beach volleyball, tennis, and table-tennis to be the most enjoyable events. They play as well as some dedicated sports titles.
The last two events, judo and boxing, do a good job of translating fights into easy to pick up bouts. Judo is more about timing and pummeling buttons, whereas boxing is all about blocking and hitting.
The game does a good job of representing the events in a manner that easy to play and yet offers enough of a challenge to still be interesting. They are designed to be fun to play, casual experiences rather than technically demanding.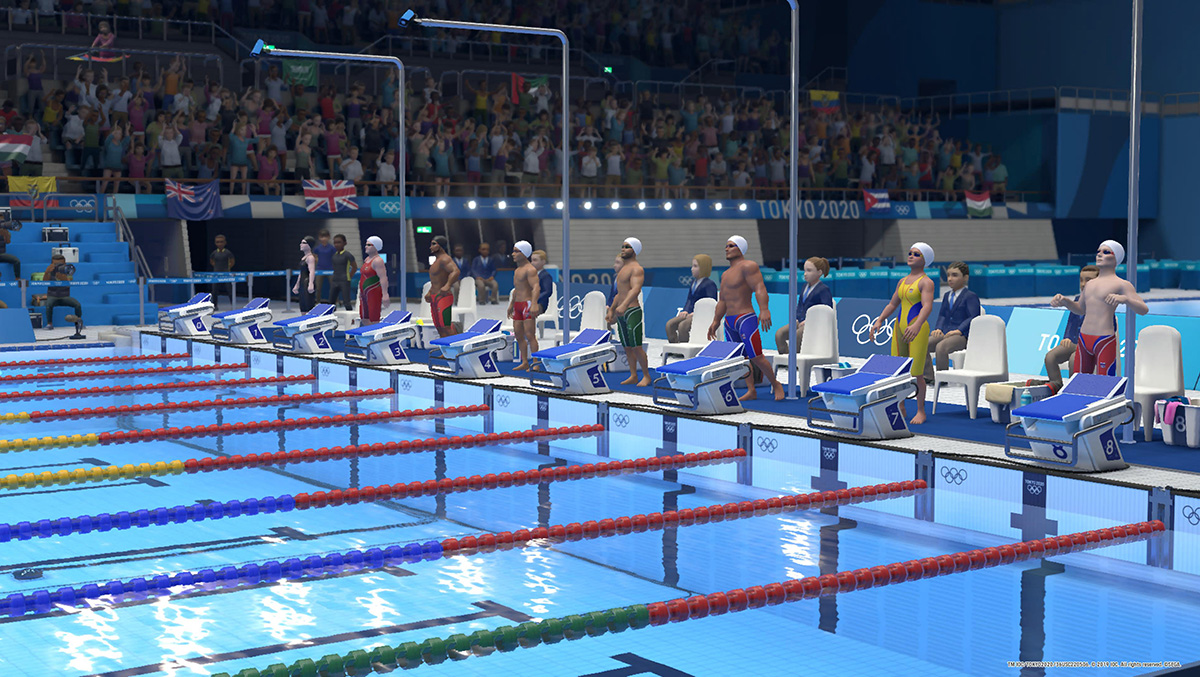 The visuals are OK.
Ditching realism for a stylised casual look works for the game. What could have been a dry, yet half-baked jack of all trades, master of none, is instead a rather charming party game.
A lot of effort has been put into character customisation, allowing players to select not only their country, from 80 national teams but also the style kit worn by each of the players' teams, including the player's own character, for each event.
Olympic Games Tokyo 2020is a pretty good effort. The game has plenty of variety. It works best when played with others, preferably friends playing locally. As a single-player game, some of the less well-formed events get a bit tiresome.
But with friends, the game really fosters the spirit of competition and makes for a great party game.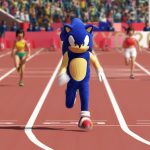 Olympic Games Tokyo 2020 – The Official Video Game (PS4) Review
Game details
Released: July 2021
Rating: G
Platforms reviewed: PlayStation 4
Genre: Sports
Developer: SEGA
Publisher: SEGA