Serious Sam: Siberian Mayhem is a new 'expandalone' title, following up from the 2020 Serious Sam 4.
In my 2020 review of Serious Sam 4, I said "If you've played Serious Sam before, then you will know what to expect with this newest entry.
The developers have taken the "if it ain't broke don't fix it" tactic, and, for the most part, it has continued to work for them. Yes it's schlocky and B-grade but it is still an entertaining ride." All this applies to Siberian Mayhem as well.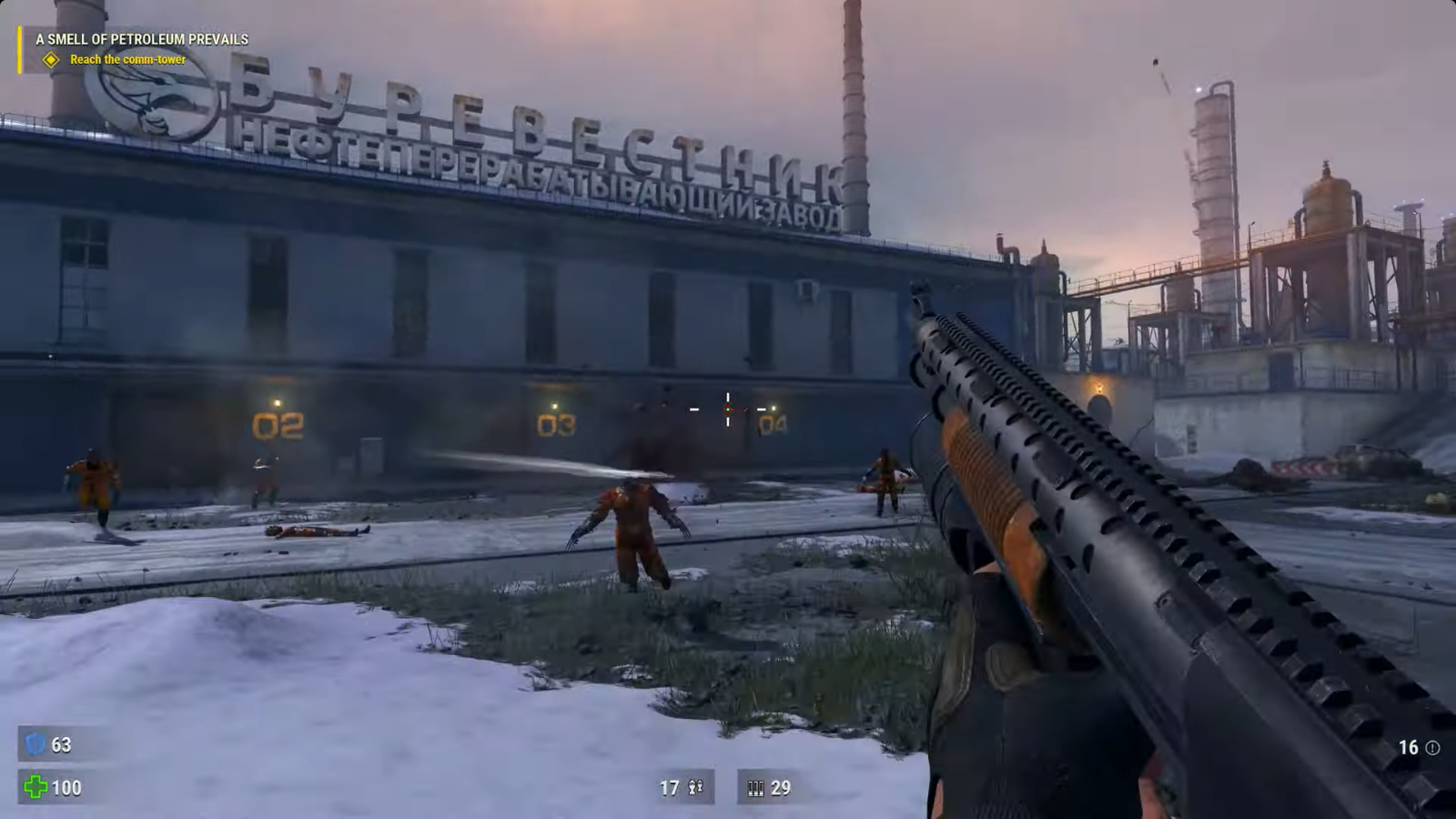 Siberian Mayhem is a unique title, being designed with key Serious Sam modders under the name of Timelock Studio.
It reminds me of how Christian Whitehead was finally given the keys to the kingdom to make Sonic Mania, which ended up being the best 2D Sonic game for well over a decade. And like Sonic Mania, the results are better than even the original developers Croteam could hope for.
A better, less serious, more interesting version of the Serious Sam formula, Siberian Mayhem takes the original formula and adds just enough wild modder energy to make it a must-play for fans of the franchise.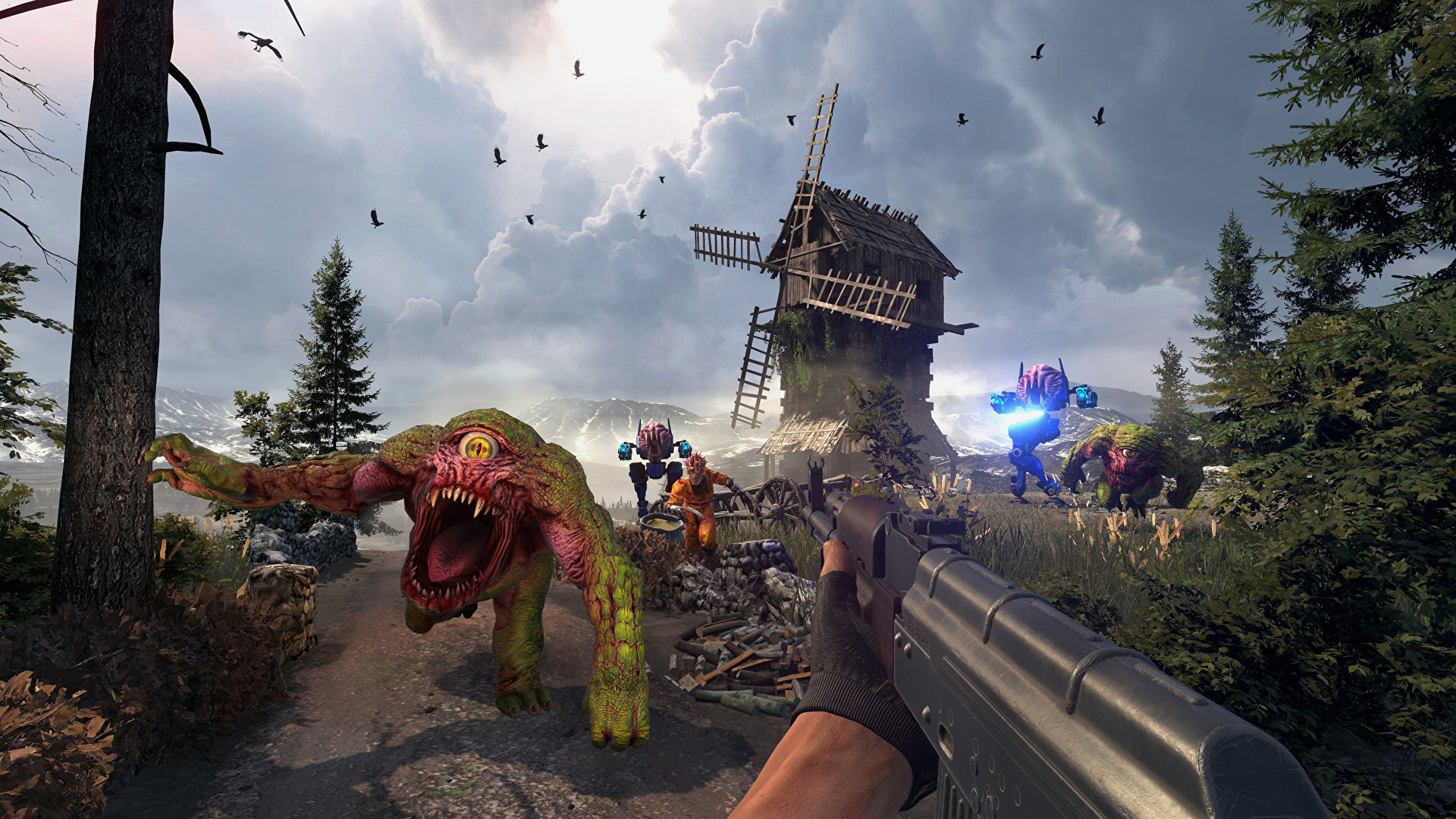 But what makes it so good?
It's clear that Siberian Mayhem was made by fans of the best parts of Serious Sam, but also by those who wanted to push it further. As a result, I felt Siberian Mayhem featured much better, more creative level design than Serious Sam 4.
In addition to being more wide open, stages felt more focussed with some clever setups (one Braveheart style moment made me genuinely laugh out loud) that make each area feel unique and intentionally designed. It felt more modular, with classic modder "what if" wild energy for particular fights.
There are some new weapons and new enemies to add to the mix, the crossbow being one of my favourites. There is also a skill tree, though given the game's length it felt a bit superfluous to have to unlock skills to use them for only a couple of hours.
In the end though, Siberian Mayhem is built on the bones of Serious Sam 4, and doesn't shake the feeling of being a less polished version of the 2016 DOOM, there's even a level with jump pads in let's say an homage to DOOM's intense movement-based gunplay.
Whereas DOOM feels better the harder it is though, Serious Sam frustrates on higher difficulties.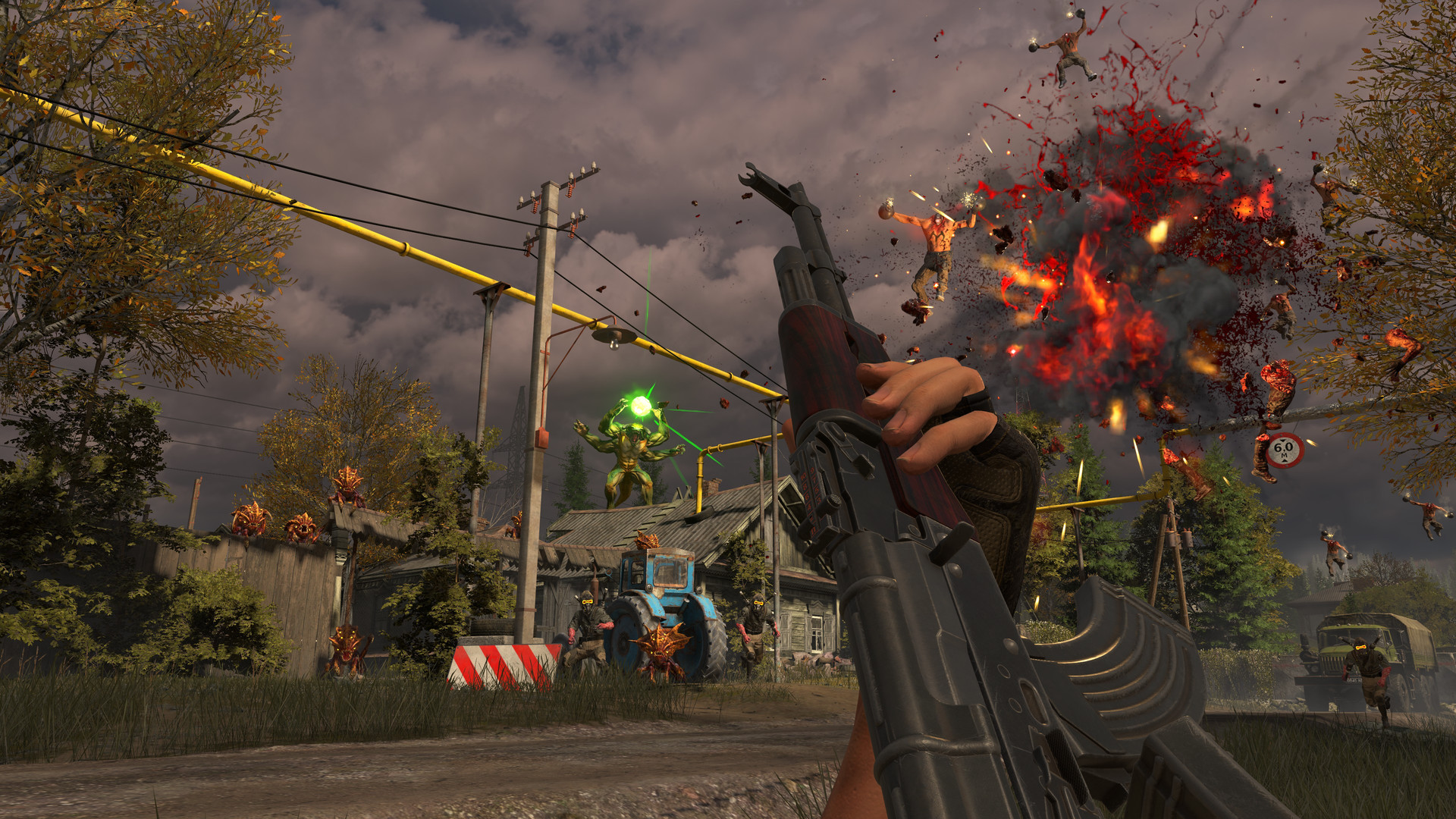 On lower difficulties however it becomes an excellent, gratuitous run and gun shooter with just enough challenge to keep you challenged while hordes of aliens explode around you.
With how many enemies the game throws at you, it can be easy to become surrounded, and keeping it at an easier difficulty felt less like you couldn't escape those situations as a result. One fight in particular against the skeletons was no fun until I dropped it down a notch.
From start to finish, Siberian Mayhem took me about four hours to complete, and given the price that makes for a relatively expensive time with the game. That said, value is relative, so your mileage will vary on this front.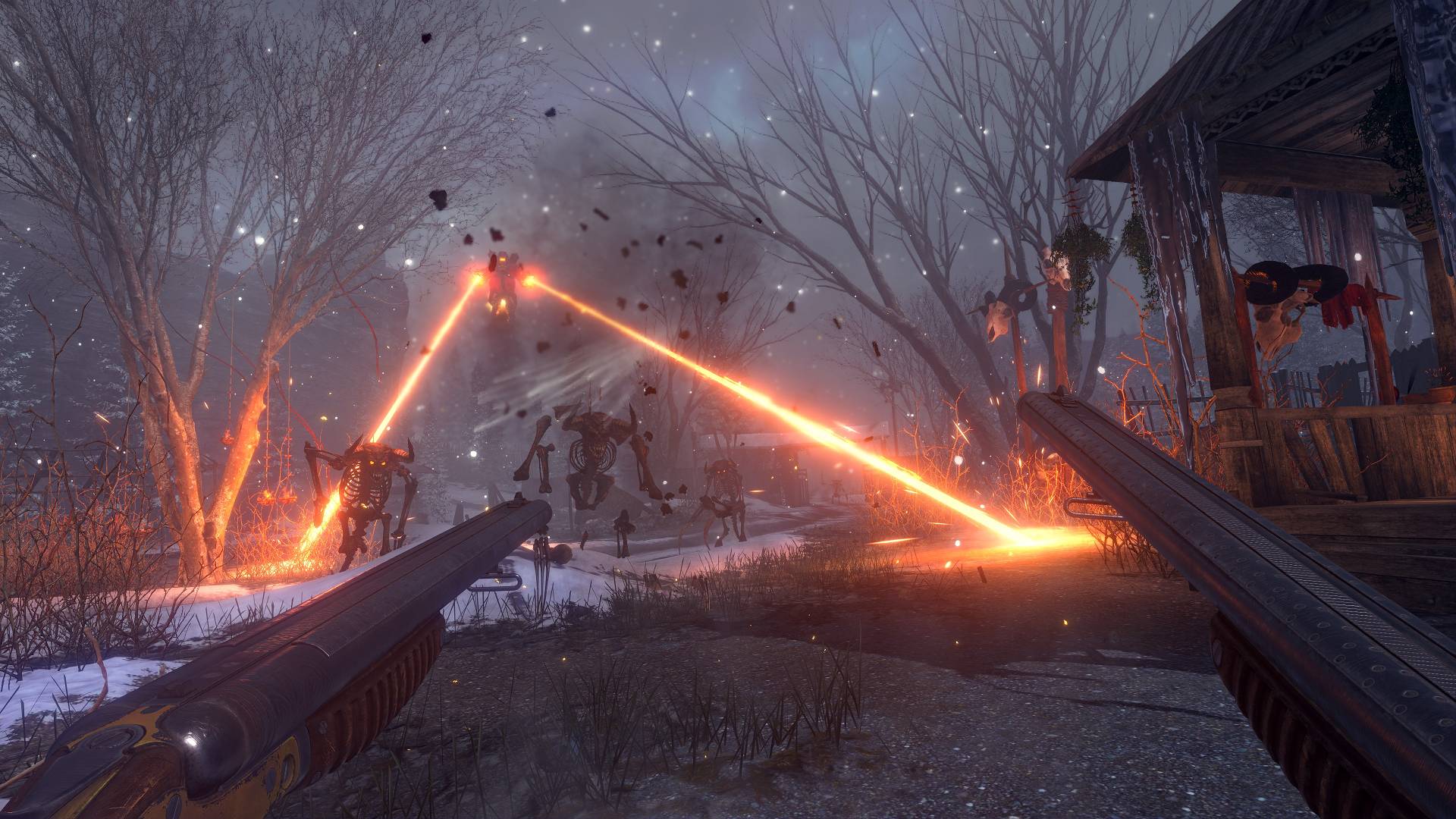 There is a story as well, but honestly I've never been engaged with it and it was entirely forgettable.
The most you need to know is that aliens are coming towards you and you have a gun to take them out. The rest I found was unnecessary to enjoy the game, and I don't think it adds much to the series' essential lore.
Like the original Serious Sam 4, Siberian Mayhem had no issues running at high framerates on my gaming PC – consisting of an i9-9900k, RTX 3070 and 32GB of DDR4 RAM.
One issue that I hope is addressed at release however are consistent frame time spikes, which cause a regular stutter, even when playing at high frame rates. Locking the frame rate to 60FPS and engaging V-sync through the NVIDIA Control Panel minimised these spikes, but they still occurred regardless, lending the game a less than ideal amount of smoothness.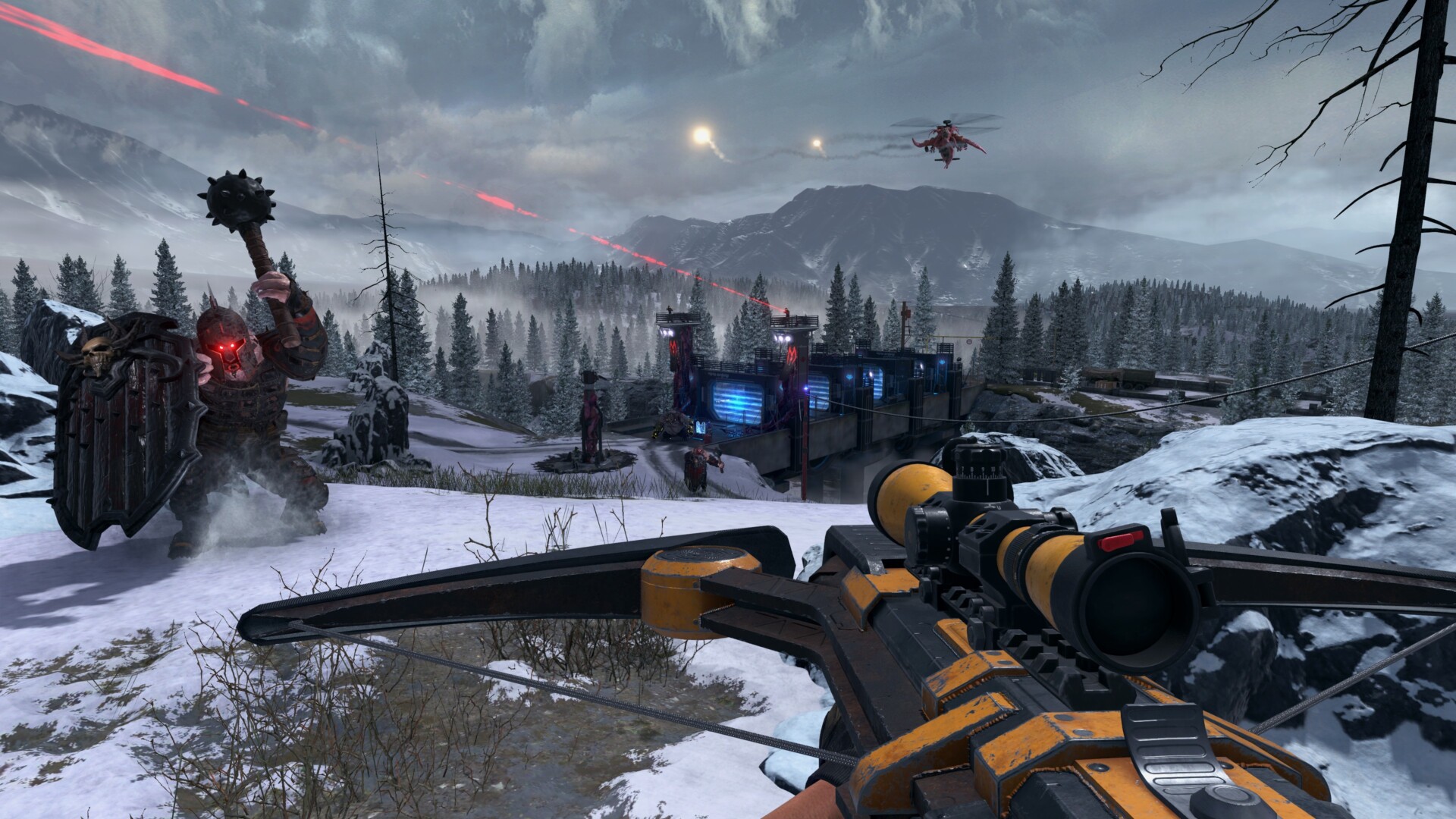 Overall, Siberian Mayhem is more Serious Sam. If that's what you want, then it is an excellent new entry that is, in my opinion, better than the game that it came from.
I appreciated the clear love and attention paid to the game, though if you aren't already a fan of the series, then I don't think Siberian Mayhem will do much to change that.
One last shoutout is to the music, which is consistently excellent. Serious Sam: Siberian Mayhem represents the best of what the current iteration of the franchise is.
The next steps however should absolutely be a close look at the core of what Serious Sam is, to see how it could be better brought forward to 2022 and beyond.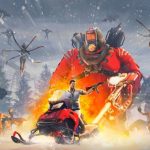 Serious Sam: Siberian Mayhem (PC) Review
Game details
Released: January 2021
Rating: M15+
Platform reviewed: PC
Genre: Shooter
Developer: Timelock Studios
Publisher: Croteam