Multi-platinum singer songwriter Hozier has today announced via his Facebook page his much-anticipated new album Wasteland, Baby! is set for release on March 1st, 2019 on Island Records UK.
The album also follows Hozier's recent Nina Cried Power EP. The EP, which features Multi-Grammy award winning artist and performer Mavis Staples and instrumentation by renowned Grammy Life Time Achievement Award recipient Booker T. Jones, has been streamed over 26 million times since its release in September last year. The title track of the EP also opens Wasteland, Baby! and has already proved incredibly successful for Hozier. Barack Obama included the song in his favourite songs of 2018 playlist and the track was the subject of the Song Exploder podcast's first episode of 2019, which you can listen to here.
Speaking about the release of Wasteland, Baby! Hozier said: "I'm thrilled to announce my new album Wasteland, Baby! The album has been over a year in the making and it's a pleasure to finally turn out my pockets and share the work. I want to sincerely thank fans and listeners for their continued support in between the records. See you out on the road soon."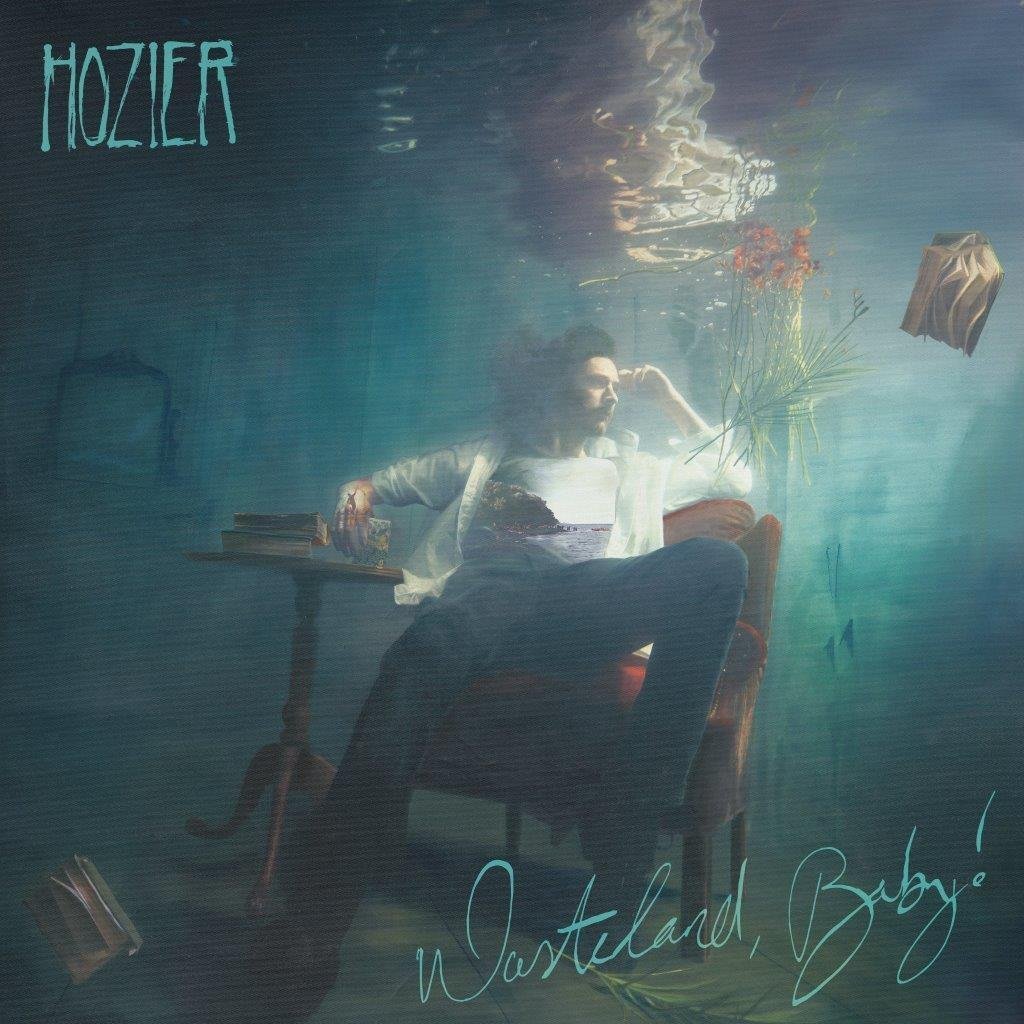 Current single Movement is another key track on Wasteland, Baby! In just two months the track has been streamed over 20.8 million times and has fast become a firm fan favourite at Hozier's live shows.
Following the success of his most recent UK tour, Hozier is set to announce the European leg of the upcoming global Wasteland, Baby! tour with dates scheduled throughout the rest of 2019.
Hozier first rose to prominence following the release of his globally successful, triple platinum single Take Me To Church. The track was nominated for 'Song Of The Year' at the 2015 Grammy Awards, won 'Song Of The Year' at the 2015 Ivor Novello Awards, won 'Song Of The Year' at the 2015 BBC Music Awards and won 'Top Rock Song' at the 2015 Billboard Music Awards, where Hozier also won 'Top Rock Artist'. Take Me To Churchhas sold 2.23 million copies in the UK to date. Hozier also saw great success with Someone New, which went gold and Cherry Wine and From Eden both being certified silver.
Wasteland, Baby! is the follow up to Hozier's critically acclaimed self–titled debut album, which has now amassed over 2.1 billion streams on Spotify alone, while his total, global Spotify Playlist reach currently sits at over 71 million. The album has sold over 850 thousand copies in the UK, going platinum in the process, while the record has sold 4 million copies worldwide. Hozier received a nomination for 'Best International Male' at the 2015 Brit Awards.
[rns_reactions]