SIX60 have returned with their first new music of 2022 – brand new single 'Before You Leave'.
With a back-to-basics sound and approach, the new single sees the New Zealand 5-piece in a renewed and refreshed place – with lead singer Matiu Walter's vocals addressing the new state the world finds itself in, as well as his fresh perspective as a new father. He says: "A lot has changed since our last album. There have been highs and lows: our hugely successful tour was a special moment for us last year, but the pandemic obviously brought the world to its knees. My biggest change though, was becoming a father – you always hear when you have kids that your life will change forever and you really can't understand it until it happens. One day you think you have the world figured out and then the next you realise how little you actually know. I felt the overwhelming urge to pass wisdom on and what knowledge and experience I have acquired onto my newborn daughter. She's still a bit young to have a conversation, so with the help of the boys we tried to put it all into this new single."
The new single, out now via Universal Music NZ / Virgin Music, was written and recorded by the band in their studio in Dunedin, New Zealand. At last able to spend time in the same room together after a long and strict national lockdown, the 5 musicians relished the opportunity to be reunited again and opted to make their new album live, in-person, in the studio together – performing all instruments and vocals themselves – hailing back to their formative years as a college house party band.
Due out October 7th, 2022, the album will feature 10 brand new tracks including new single 'Before You Leave'. Of the new album, Matiu says: "We are very excited to share the new music, give over the single and get everyone ready for a new album. Our music never really feels finished until it's been experienced by our fans. Some of the early feedback we have gotten is about how live the new music sounds. That's really a product of how we made it. The lockdown that cancelled the last tour really forced us to spend significant time away from each other for the first time in a long time, so when we finally got back together it almost felt like being a new band again and we wanted to showcase each individual and what it means to be a band. This isn't the kind of music you can make by yourself in your bedroom. It won't just be our instruments you hear on the upcoming music, but all our vocal harmonies and BVs were done by the band as a whole. It really lets you feel the breadth and spirit of SIX60. An album that is real takes a lot of love and trust by the people involved and adding our fans into that circle is a really exciting next chapter."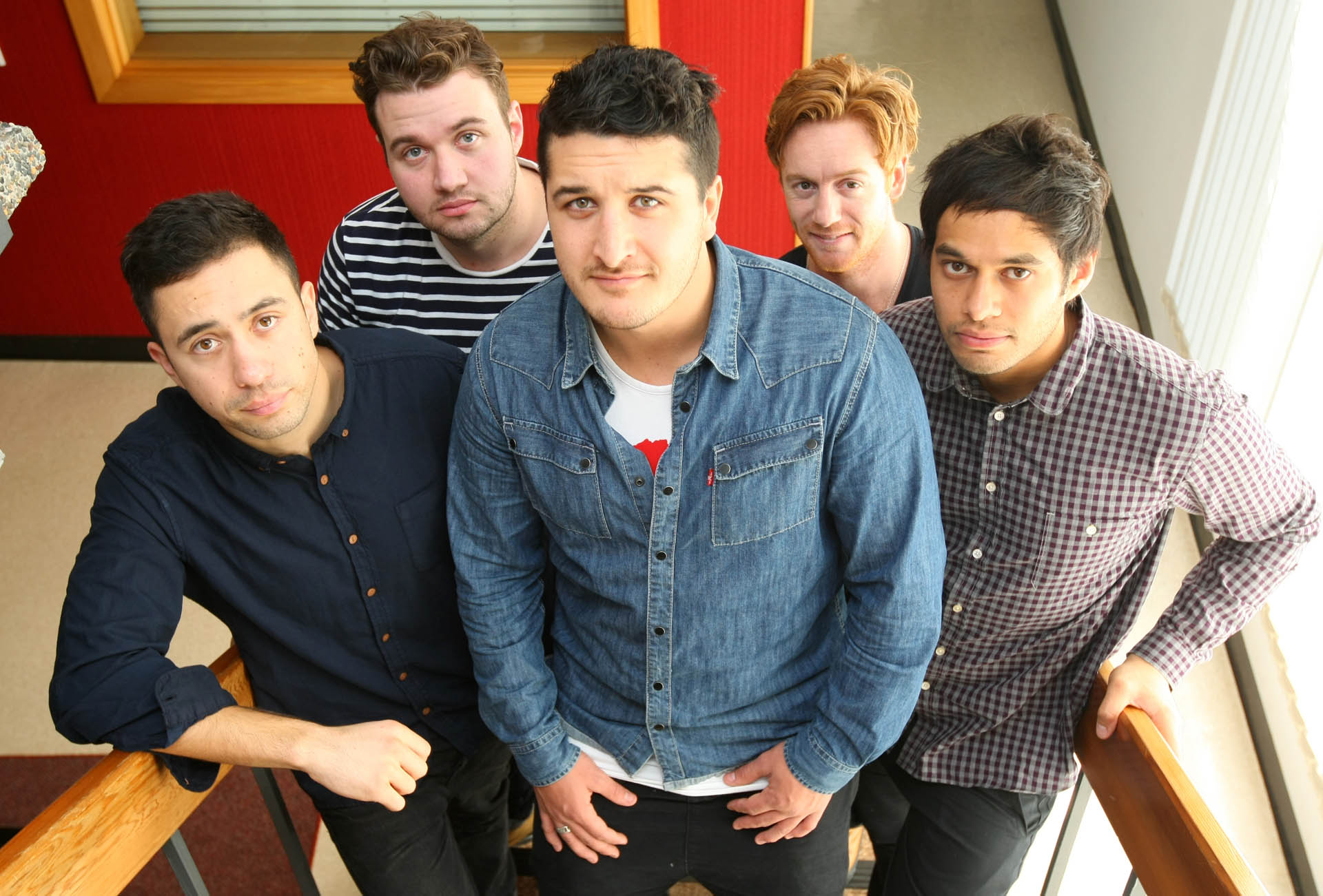 Though the most commercially successful and award-winning band in New Zealand's history, SIX60 gained worldwide recognition last year when they performed a sold-out tour across their home country, while the rest of the world isolated. This captured the world's attention, as images and footage of their joyous, celebratory performances in New Zealand highlighted just how much the world missed live music performance.
SIX60 were covered by the world's media at the time, as the band were featured on TV, radio and press across the globe. The show was the most-shared entertainment story in the world that week – despite taking place the same weekend as The Oscars.
Formed in 2008 and named after the student house they met in, SIX60 are a multi award-winning, platinum-selling five-piece pop / rock band from Dunedin, New Zealand.
They have released four number one albums, and a string of top ten singles including mega-hit 'Don't Forget Your Roots' and live fan favourite 'Sundown'. Their sound melds roots, reggae, rock, pop, soul and dance – a mix of the band's 5 members' disparate influences.
Be a supporter of STG