Kody Nielson has just unveiled the first single from his forthcoming album Birthday Suite. The single is called Bic's Birthday. Appropriately, it is released on Bic Runga's birthday, 13th of January 2018. That's today. Happy Birthday Bic!
The Birthday Suite album is due out on May 9th, which is also Kody's birthday – available worldwide via Flying Nun.
Always restlessly experimenting, his new work has taken in IDM, Afrobeat, Jazz Fusion, Italo Disco, Psychedelic Rock and all other kinds of offbeat explorational sounds while maintaining a commitment to classic songcraft and musicianship. Always twisting genre, technique and persona he continues to be one of New Zealand's most vital musicians.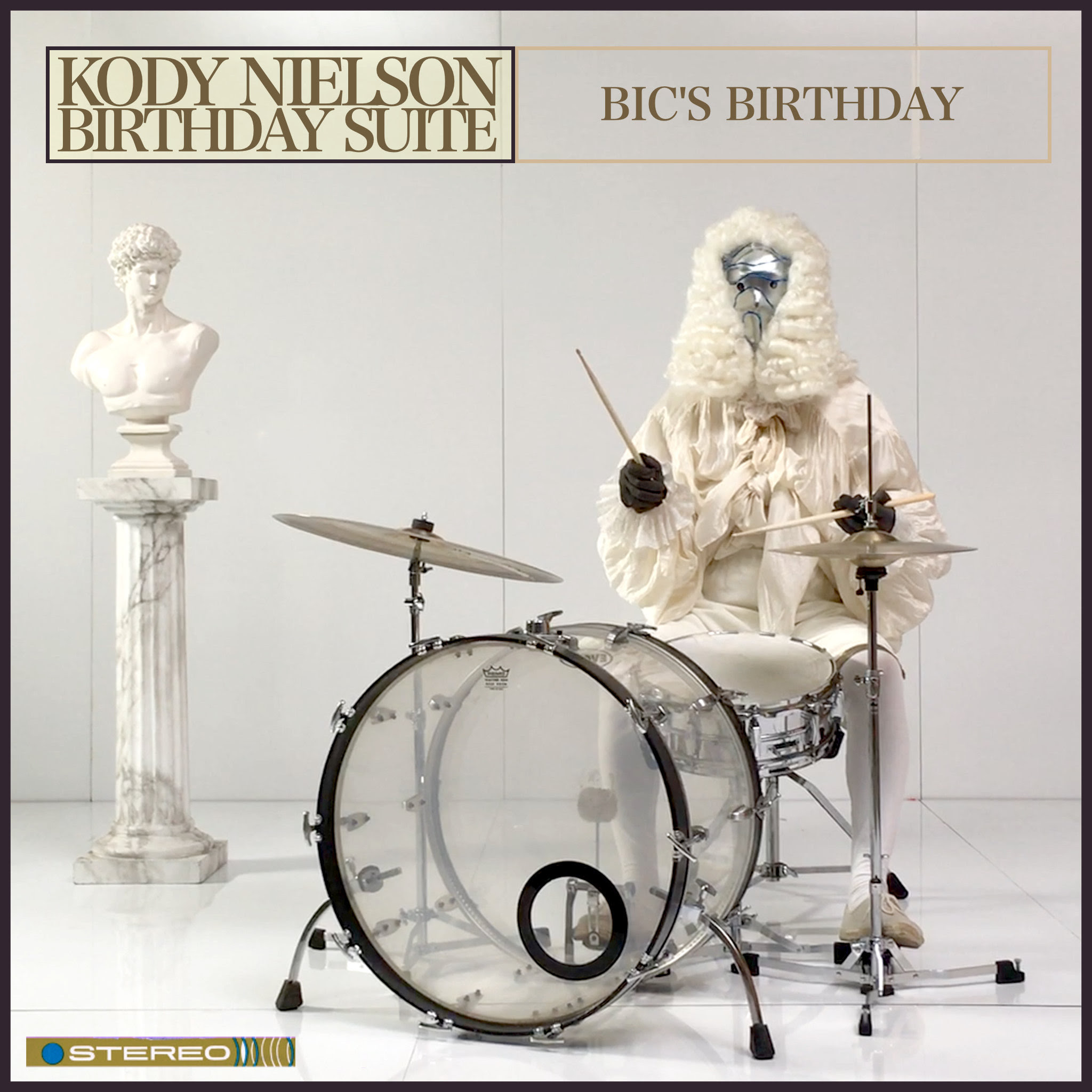 Kody Nielson first came to the world's attention as a producer, songwriter and frontman for Auckland experimental punk band the Mint Chicks. His live performances are legendary even from those early days and their second album Crazy? Yes! Dumb? No! was gold certified and won the band five New Zealand Music Awards in 2007.
After the Mint Chicks broke up in 2010, Kody started collaborating extensively with singer songwriter Bic Runga on her own solo records Belle and Close Your Eyes as well as their project Opossom touring internationally and enjoying chart success and several award nominations.
In 2016 Kody's new project Silicon released Personal Computer  which went on to win the prestigious Taite Music Prize and gained praise from critics and fans like Pharrell Williams and Justin Timberlake.
Kody has also been an integral collaborator in his brother Ruban's project Unknown Mortal Orchestra, touring, recording and producing for the band extensively. Kody and his brother received Apra's Silver Scroll Award for the song Multi-Love which they wrote together.
Listen to Bic's Birthday on Bandcamp here.