Archival label Light in the Attic is thrilled to announce the first official reissue of Nancy & Lee: the highly-influential 1968 duet album from Nancy Sinatra and Lee Hazlewood.
Set for release on May 20th and available for pre-order now, this definitive edition of Nancy & Lee features newly-remastered audio by the GRAMMY nominated engineer John Baldwin and includes an array of exclusive content, including a new interview with Nancy, never-before-seen photos, and two bonus tracks from the album sessions: an ethereal cover of The Kinks' "Tired of Waiting for You" and an up-tempo version of "Love Is Strange" (first made famous by Mickey & Sylvia in 1956).
While the recordings – both captured in January 1968 – will make their official debut on vinyl in May 2022, "Love Is Strange" is currently available now to stream across all digital platforms. Click here to pre-order Nancy & Lee and stream/download first single "Love Is Strange."
Nancy & Lee can be found in a variety of formats, including vinyl, cassette tape, CD, 8-track, and digital.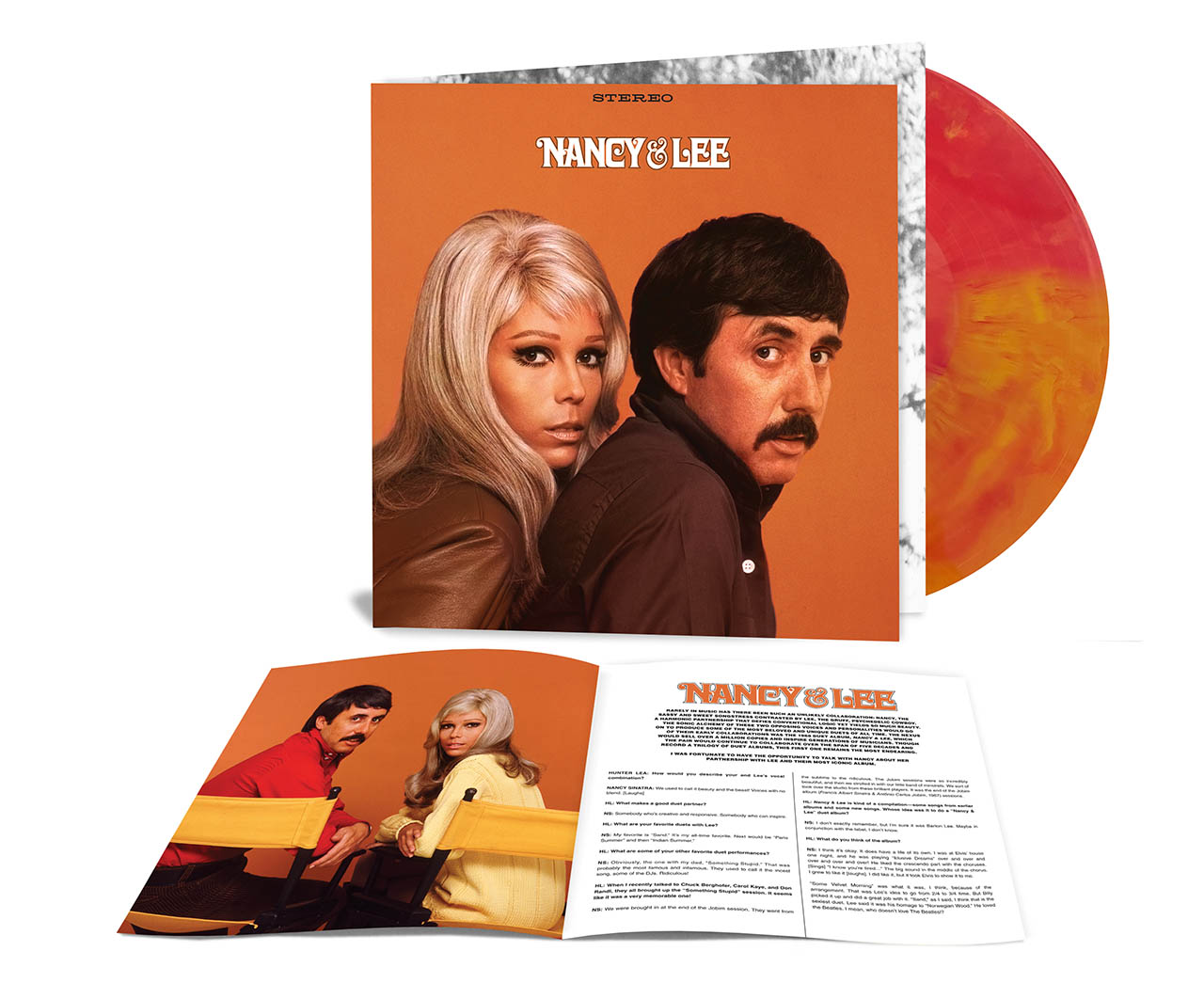 The vinyl LP, pressed at Record Technology, Inc. (RTI), is presented in an expanded gatefold jacket and features the iconic, original cover photo by Ron Joy. Inside, a 20-page booklet offers an array of photos from the legendary singer, actress, and activist's personal collection, as well as an in-depth Q&A with Sinatra, conducted by the reissue's GRAMMY nominated co-producer, Hunter Lea (also available in the CD package).
In addition to the classic black vinyl pressing, a selection of colorful variants can be found at independent record stores and select online retailers.
Be a supporter of STG