It's only been six weeks since the world-renowned electronic music trio Cash Cash began tearing up the charts with their latest smash single "I Found You (with Andy Grammer)," which is already approaching 10 million spins, but today they're unleashing an undeniable new single called "Gasoline" through Big Beat Records, featuring stunning vocals from the GRAMMY-nominated UK singer/songwriter Laura White.
The energetic song will get your attention from the first wobbly synth and sees Cash Cash veering into upbeat dance-pop territory, while maintaining their unparalleled signature production style that's become synonymous with the acclaimed trio. Laura White's fiery, impassioned vocals soar over the top, making this a must-spin for fans of either artist – just don't light a match.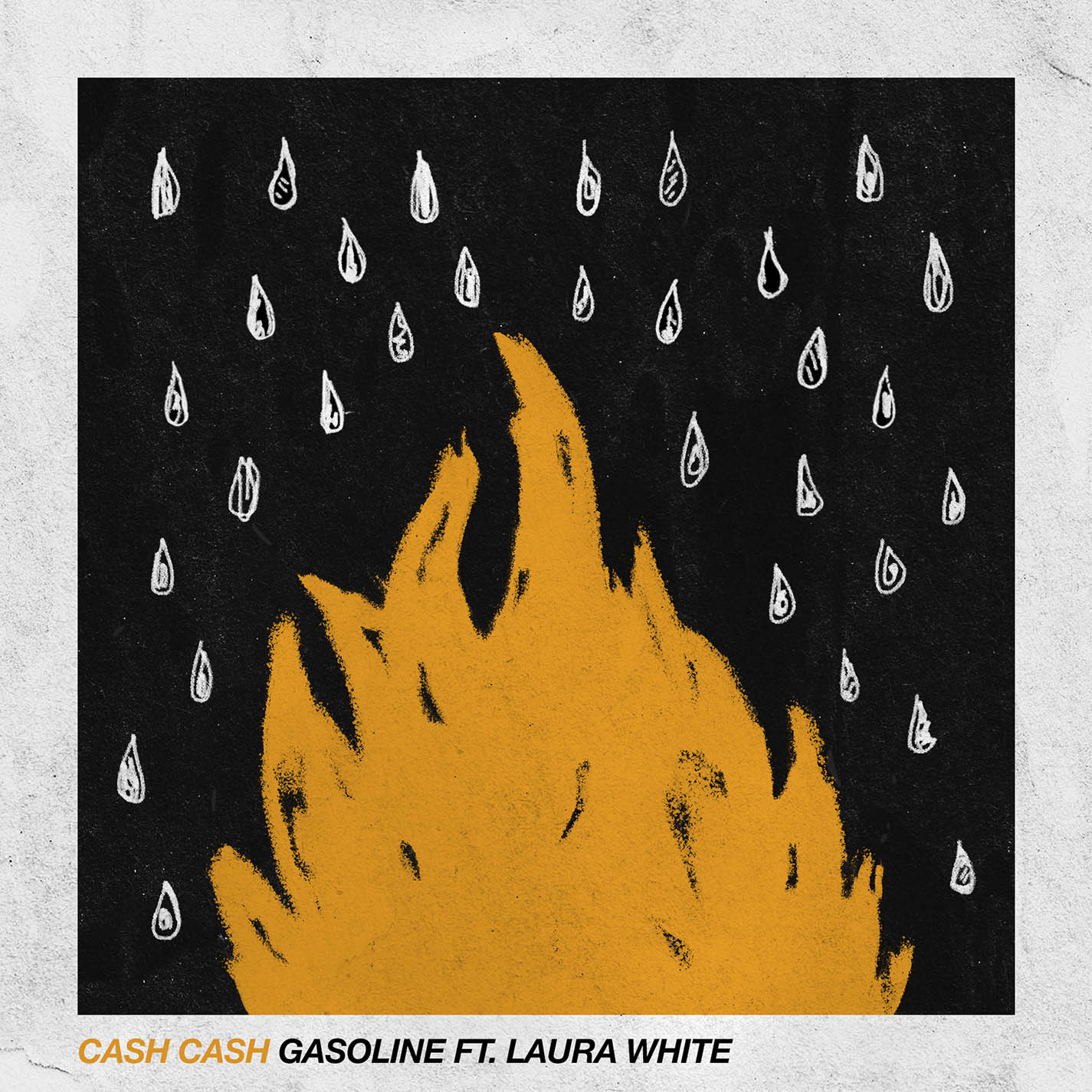 Cash Cash has been holed up in the studio, hard at work putting the finishing touches on their next studio album that's due out in Fall 2020 through their longtime label home, Big Beat Records. Their other latest single "Mean It (feat. Wrabel)" just reached #1 at Dance Radio – proof that a combination of prolific work ethic and their uncanny ability to churn out banger after banger pays off.
Cash Cash consists of brothers Jean Paul Makhlouf and Alex Makhlouf, and life-long friend Samuel Frisch. Together, the three DJ, producer and multi-instrumentalists record, mix and master all their music themselves – a feat that few contemporary artists can tout. Over the past few years they have seen massive success with a slew of single releases. Their song  "Finest Hour" (feat. Abir) has been RIAA-certified Gold, and their 2019 collaboration with P!NK called "Can We Pretend" hit Top 10 at AC radio. Their single "Call You" (feat. Nasri of MAGIC!) hit #1 on US Dance Radio, and they were also featured on Billboard's Dance 100 List for 2019. Their smash single "Take Me Home" (ft. Bebe Rexha) celebrated an RIAA platinum certification, and their song "All My Love" (ft. Conor Maynard) has amassed over 100 million streams on Spotify alone. "Matches" (feat. ROZES) also achieved #1 on Dance Radio, and one of their releases "Belong" was featured on Dashboard Confessional's album "Crooked Shadows." In addition, Cash Cash started 2020 off strong with their release of "Mean It" (feat. Wrabel), which premiered on PAPER magazine.
Laura White is a renowned, singer song-writer originally from Greater Manchester, now based in London. From early beginnings of being in a soul band with production by Mark Ronson, to writing her own songs on piano from a young age, she has now lent her skills to the likes of Example, Bugzy Malone and Naughty Boy, and many more. Laura has over a million monthly listens on Spotify and recent collaborations with the likes of Max Styler, and BBC Radio's own Mistajam. Laura notably co wrote the GRAMMY-Nominated song "New York Raining" for Rita Ora and Charles Hamilton for FOX's Empire. She was also featured on Galantis' single "Love On Me" (2016) which is certified Gold in the UK and hit #16 on the Official Singles Chart, with 300M+ global streams to date.
With their long-awaited new full-length on the near horizon, and not one but two other recent songs currently tearing up the charts, Cash Cash has proven themselves one of the hardest-working artists in music. Pair that with their new single "Gasoline" with Laura White, one can only assume this one's destined for the top of the charts too.
Everyone that works on STG is a volunteer. If you like the site and it's contents please think about donating. Even a small amount helps keep the servers running.