A legend and an icon – hip hop and R n B artist, Che Fu.
Of all music artists, past and present in New Zealand and Australia there have only been a few that have stood the test of time and made an indelible mark on the local music industry. One of those that has sat down with Shane from STG to have a chat about his career to date and the path, the adventure that bought him to where he is now.
We interview Che Fu.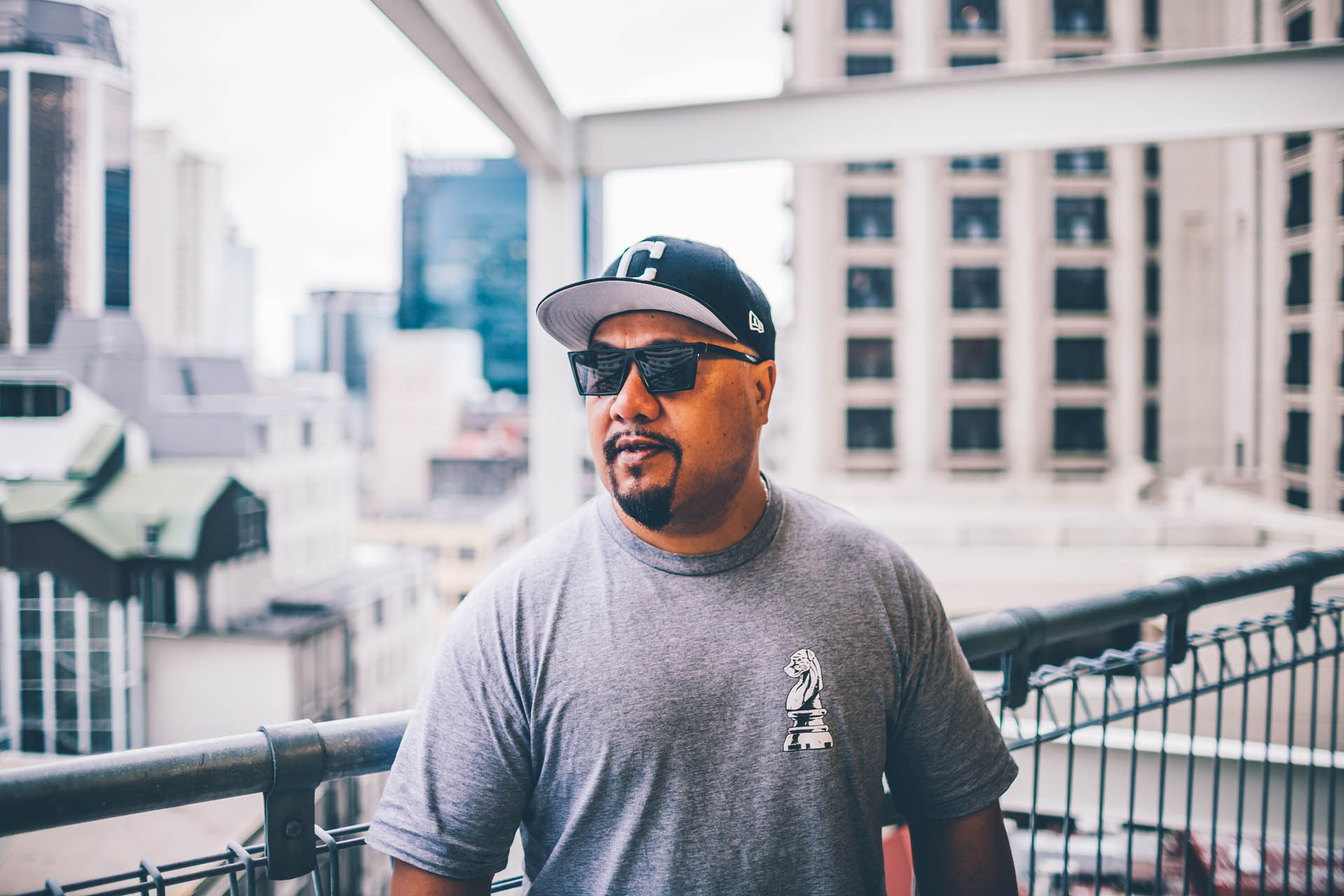 Shane: Hi Che Fu, thanks for taking the time to chat with us here at STG. Can you give us a little bit of detail in to your background and how you ended up in the New Zealand and Australia music industry?
Che Fu: Hi Shane, cheers mate. Yes, Ok…
Well, I played guitar in a band called "The Low Down Dirty Blues Band" when I was 14. After a couple of years of playing blues gigs, we changed our sound and name to "Supergroove", and started building a live show. We gigged a lot, and toured a lot. After a lil' while – some record offers were put forward. We signed a deal with BMG records, and started putting out singles. After a bit more touring, we recorded and released "Traction". Thats when we began to do shows in Australia. This is how I ended up in the New Zealand and Australian music industry. Ive since then continued on as a solo artist under the name Che-Fu, and Im currently still active as a performer and music producer.
Shane: You have been in the music industry in New Zealand and Australia for decades, from Super Groove to a highly successful solo career. What have been some of the best moments over the years?
Che Fu: Putting out my first solo record "2b SPacific" was very cool. Proving to myself that I could write and record an album that wasn't wack, was very tops. Subsequently it gave me the confidence to give the music thing a good go. Awww…
Performing and travelling through Australia on the Big Day Out tour was also – mucho coolio. And I got to do it twice; once with SG, and once as a solo artist. I was very pleased with myself, eating lunch next to ICE T when he was rolling with Body Count one year. Which you could do if you had a Artist laminate – hello!
Shane: On the flip-side of that question, what has been the most challenging aspects across you career?
Che Fu: Travelling away a lot is definitely a hard one. Being a hubby, and a father of four, means time away is sorely missed. And the irregular nature of working in entertainment i.e. not getting booked – can also be taxing. But for the moment, I'm working, so I cant complain – but its the irregularities I tells ya!
Shane: Being an icon and pioneer of Hip Hop and R n B music across New Zealand and Australia what advice would you give to up and coming / merging artists locally of the same genre?
Che Fu: Enjoy the music for its own sake first. A career etc will come after. Have fun with it, immerse yourself in it. And just keep doing it.
Be honest with yourself. Don't worry about it, they can see you any way. Run it straight.
Shane: As an artist you have accomplished so much already, Being a composer and a musical influencer, where do you see your future path headed?
Che Fu: Well, I still enjoy playing with my band. I like doing shows with my DJ. I like spinning tunes, and scratching on my turntables. The travelling is blahblah, but meeting new people still rocks. So playing and performing, and releasing the odd collab is what I'll be up to.
BTW my favourite Video Games are Robotron 2084, SFII The World Warrior, Jonah Lomu Rugby, SFII Hyper Fighting, Final Fantasy VII. Im playing GoW, and Battle Front II at the mo. Cheers Shane and STG fam!
Shane: Thanks Che, really appreciate the chat, wish you and your famz well – and yes, GoW is THE game.
*****
Currently it is Music Month in New Zealand, so be sure to check out Che Fu's albums and singles on both iTunes Store and Google Play. Support local artists <3
[rns_reactions]