Rewind the clock back to 1987 to a tense time with racial equality and you have five aspiring artist in Ice Cube (O'Shea Jackson Jr – Ice Cube's son in real life), Dr Dre (Corey Hawkins), Easy-E (Jason Mitchell), DJ Yella (Neil Brown Jr), and MC Ren (Aldis Hodge) who revolutionlized pop culture, changing the way we know hip-hop forever.
The group formed came to be known as N.W.A., using brutally honest rhymes along with hardcore beats to channel their frustration and anger, exposing real life struggles in the hood in the form of music.
Straight Outta Compton tells the true story of  how it all began, with the first album they released being named just that. It is the raw talent, unfiltered lyrics and going against the authorities to see them rise up as one of the most controversial and dangerous groups as their voices ignite a social revolution.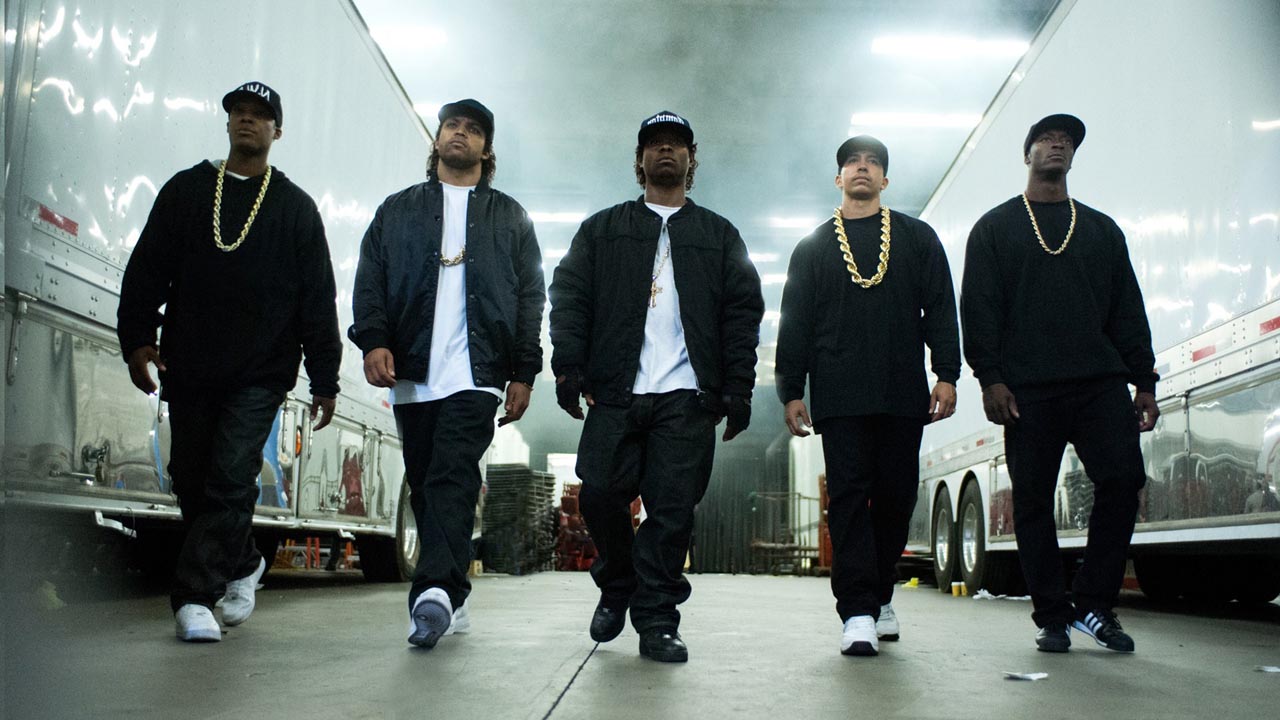 With Jerry Heller (Paul Giamatti) seeing their potential and claiming himself as their manager to assist them in this bumpy ride in the music industry while acquiring fame, fortune and a place in history along the way.
This is their legacy.
It was ultimately Dr. Dre, Ice Cube, and Eazy-E that lead this group to the forefront of the music industry, as they are the main characters who stand out of the large cast.
Dr. Dre, who acted as middle ground between the two extremes of this movie being Ice Cube and Eazy-E. His character also has the most dramatic arc in the film as the audience can clearly see him develop from a homeless street kid into a very successful music artist. Everyone loves an underdog and this adds to the audiences appreciation of Dr. Dre.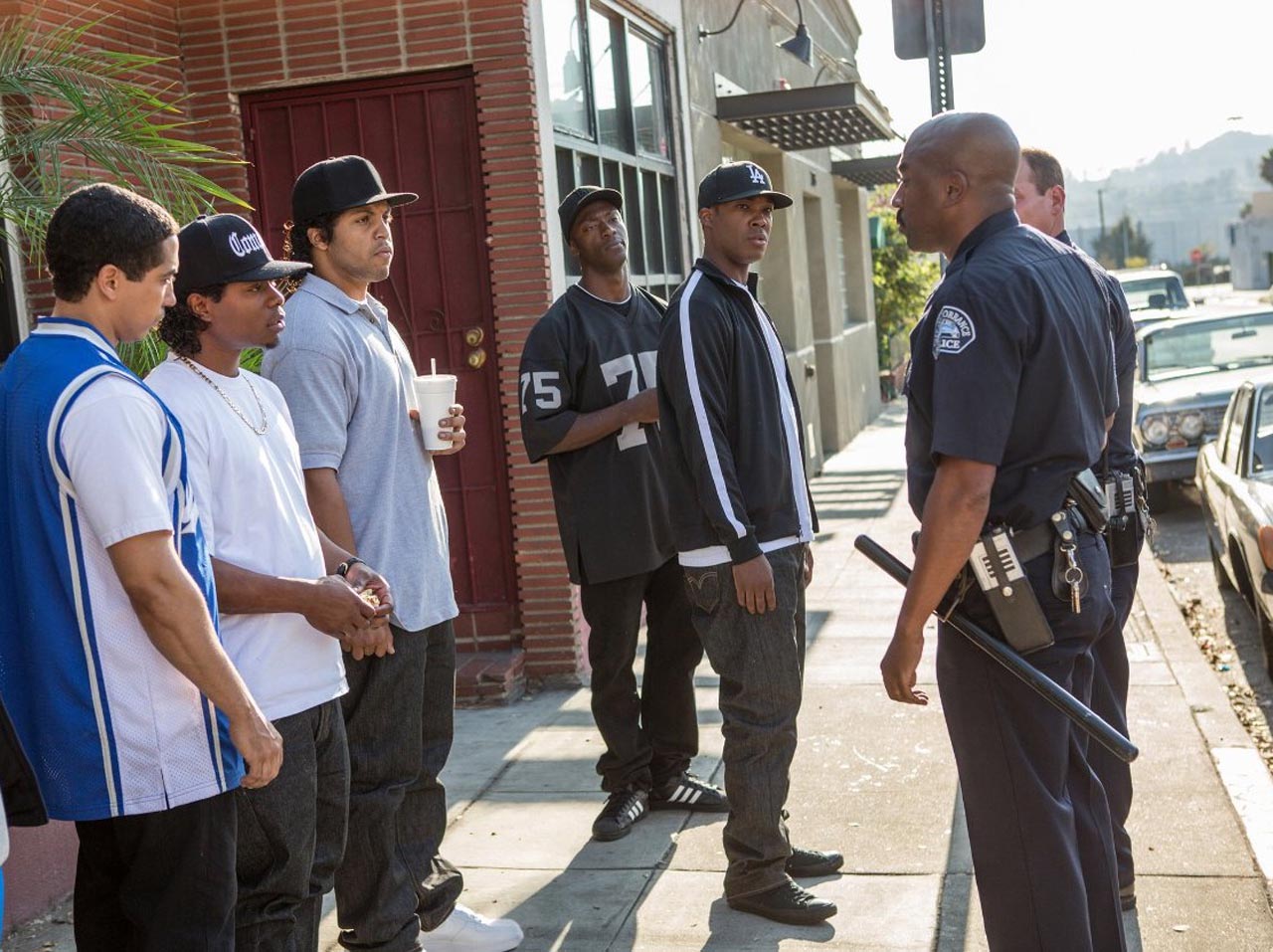 The tone of Straight Outta Compton can be summarized in one word, intense. Any scene with police officers in it was highly strung. It is the tension in those scenes that poured out of the screen and captured the audience.
Some people may be offended by the language, nudity, drugs, and violence but that was what they were like and not having these would mean not telling the story properly.
People should not be surprised by any of this considering the rating and the subject matter, especially if you have heard or listen to their music.
This is what made it seem so real, the rawness and the way in which it is told makes you feel like you are going through this journey with them. It wasn't all fame, success and money. This film doesn't gloss over any of the less glamorous aspects of their lives, or the fact that people continued to try and silence them and refuse to see past their skin tone, even as they became more recognised.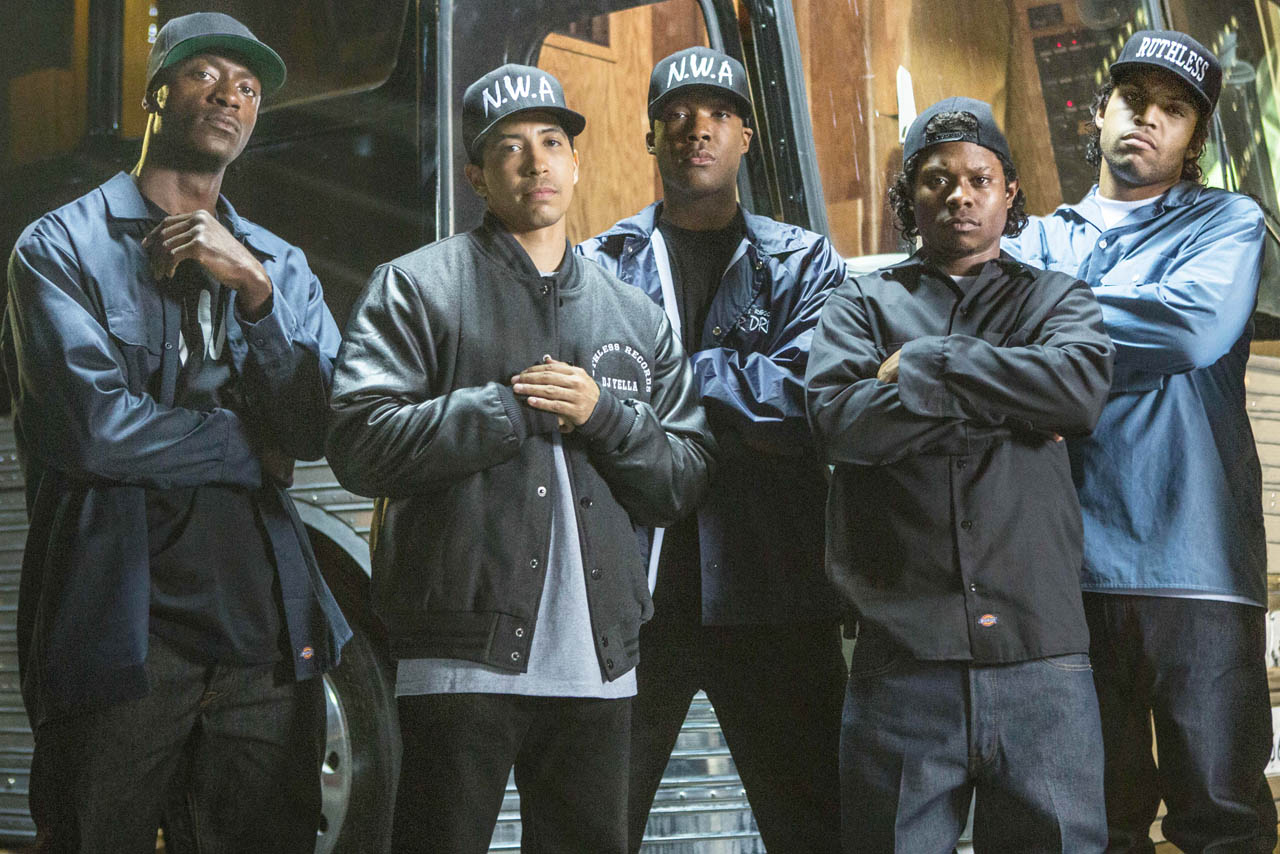 To be honest, I never really knew much about their music or history but surprisingly found the characters and events that happened very engaging, all the while giving me an insight to how it all started and what they all had to endure to be where they are today.
So with those being true fans of the artists and their music – you will most likely enjoy it even more.
Straight Outta Compton (Universal Pictures - 2015)
Year: 2015
Rating: R16
Running Time: 147 MIN
Director: F. Gary Gray
Starring: O'Shea Jackson, Jr., Corey Hawkins, Jason Mitchell, Paul Giamatti