La La Land may not be a masterpiece of film-making but it might just be the next big timeless classic to grace our screens since the age old days of Singin' In The Rain and Casablanca.  
La La Land is a newly released romantic musical, directed by Damien Chazelle, which reunites Crazy, Stupid, Love co-stars, Ryan Gosling and Emma Stone, as Sebastian and Mia, two highly opinionated and motivated individuals, each struggling with their own pursuits when fate brings them together.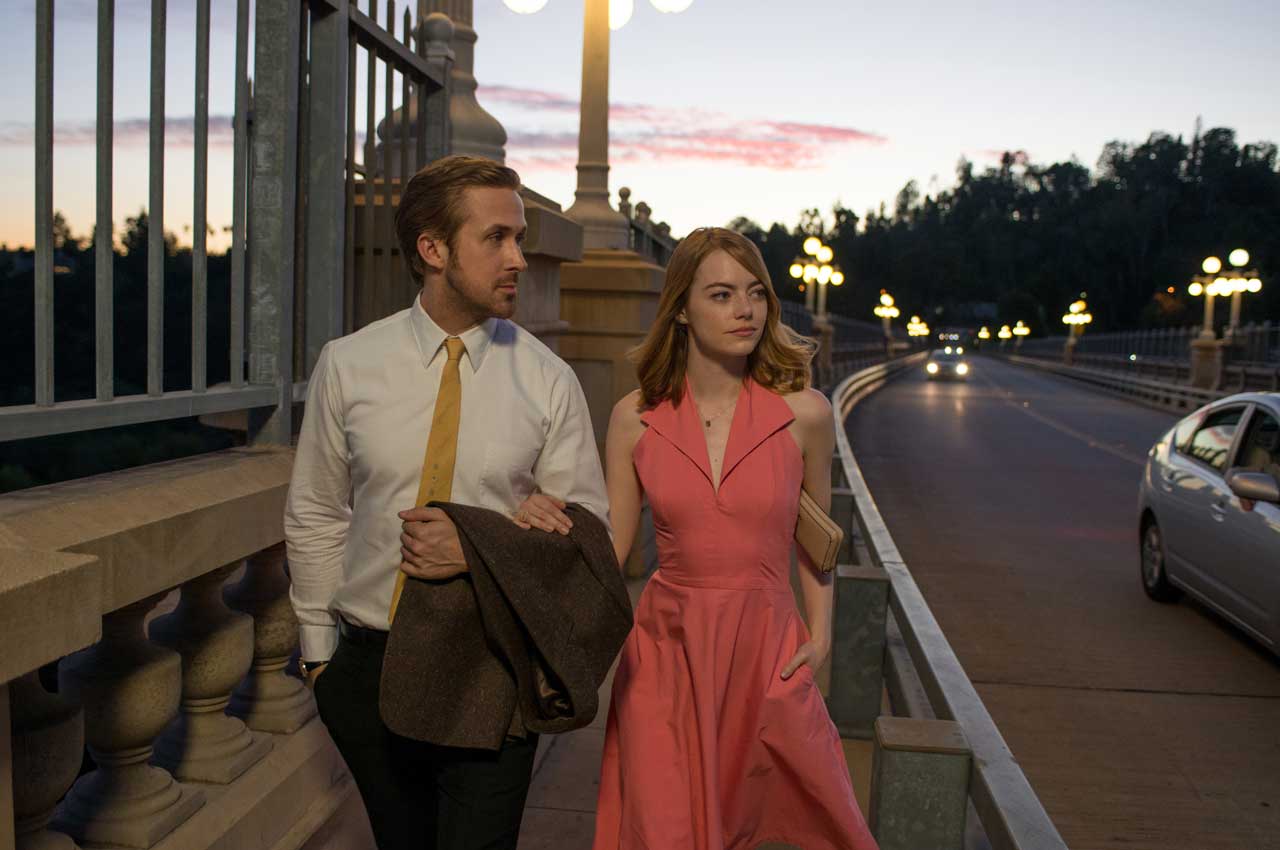 The film begins with a summer camp-like musical number, which lulls viewers into a state of blissful unawareness as we easily fall into the trap of assuming the film as nothing more than a simple romantic musical right from the get-go. The setup of the opening number fools us into believing the film to be a typical cheery and 'happy' film with little to no substantial conflict. How wrong we are.
La La Land is in no way a 'simple' film. With a narrative that effectuates a roller-coaster of emotions, along with brilliant performances by Gosling and Stone, La La Land captivates in a way which many other films of its kind fails to do in this present time of cinema.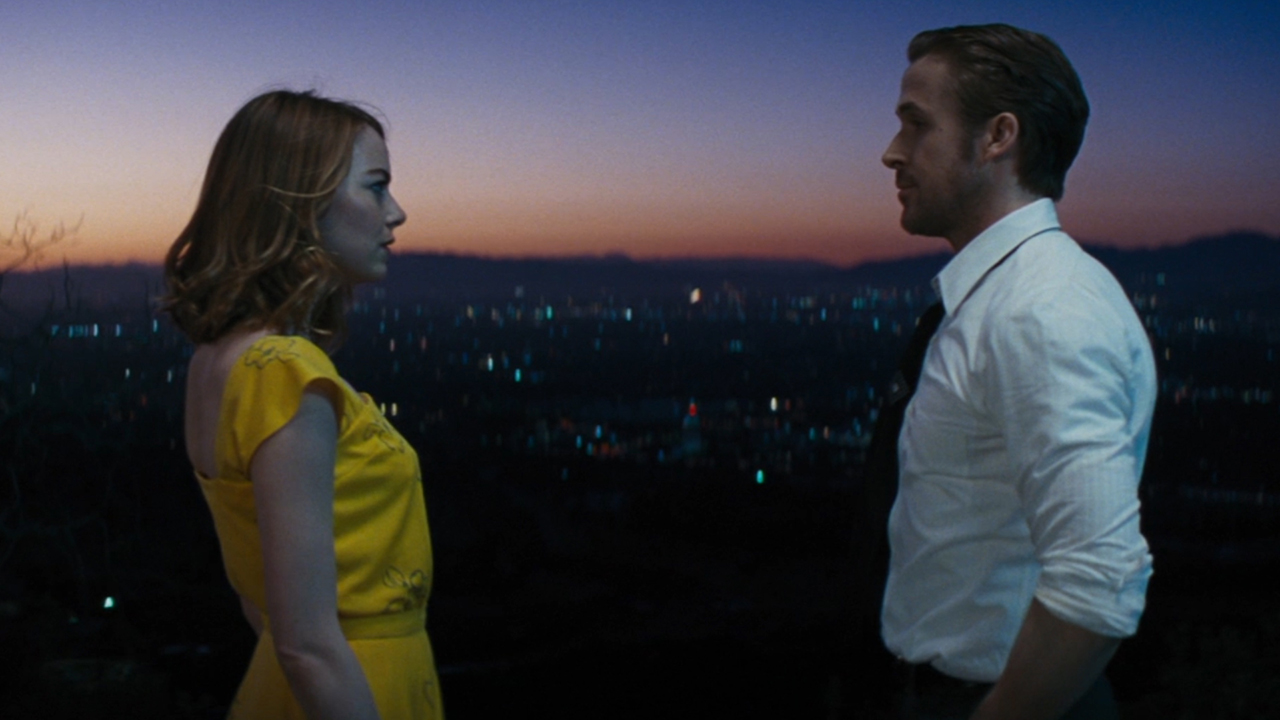 The film is unique in its effective combination of the classical and the modern. From music, costumes and film setting, La La Land does a fantastic job of showing off the vibrant and 'colourful' lifestyle of the pre-1950s era, while maintaining modernism and present-day struggles. The direction of the film is straightforward with a seamless mix of old and new, which in no way impacts the 'reality' of the world within La La Land. Both lead characters exhibit a love for the vintage through their passions for music and film, and this is evident throughout the film by way of retro film posters and art surrounding Mia's living quarters and the inclusion of classical jazz in the places in which Sebastian frequents.
Character development is phenomenal in my opinion. With only two characters to focus on throughout the film, viewers are given the opportunity to truly understand Sebastian and Mia as individuals and as a couple as well. It's extremely gratifying to feel a kinship with these characters and truly grasp the motivations behind their actions. We inevitably end up investing a small part of ourselves with these characters, which makes for a much more enjoyable film experience.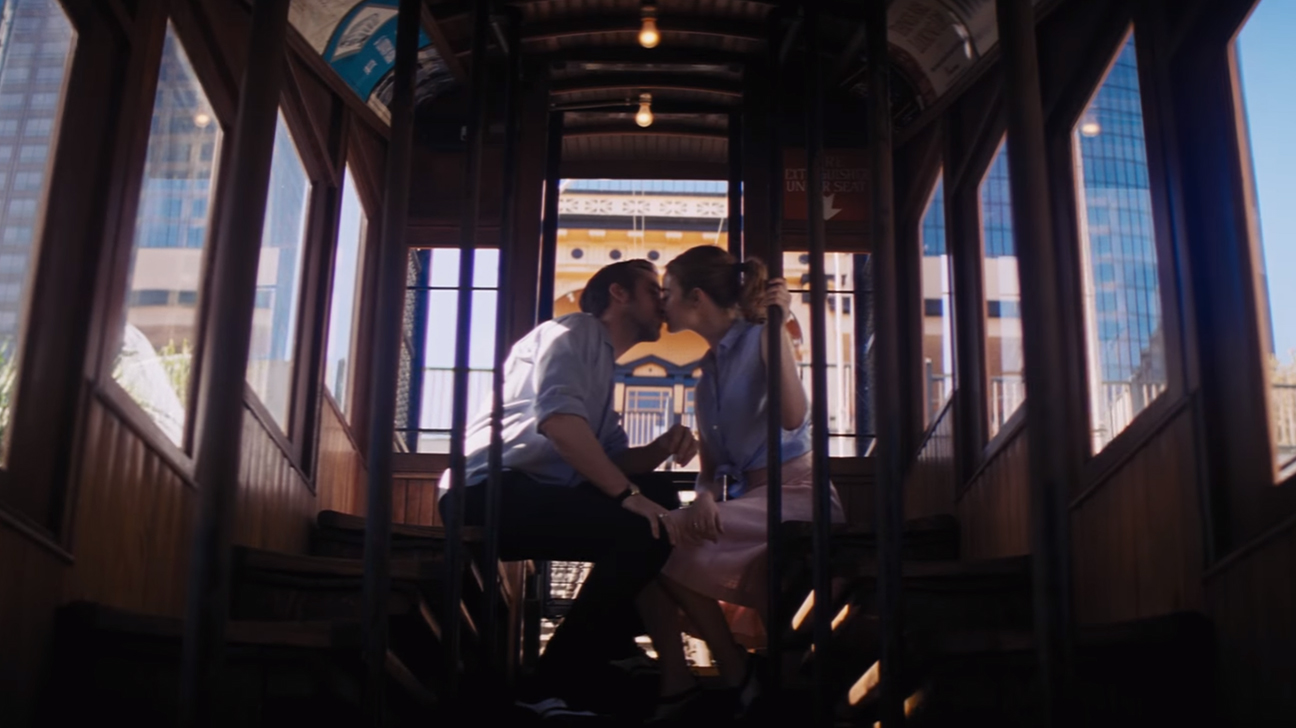 The title of the film, La La Land, perfectly describes the magical journey we are taken on as both Gosling and Stone whisk us into a dream-like, fantasy world, where everything is perfectly peaceful and beautiful, showing us that love might just conquer all. The romantic adventure experienced by Mia and Sebastian is portrayed on screen in a way that is captivating and one which encapsulates all that most of us desire when it comes to romance and love. Deep in our very core, most of us long for a partner who cherishes us for who we are; who supports us through thick and thin; who brings out the very best in us; and who, despite all odds, loves us. Mia and Sebastian not only show us the value of dreams but also the kind of love we all desire.
Almost as quickly as the film calms viewers with its happy facade, we are thrust into a world of inner turmoil as the characters are forced to choose between their love for each other and their career aspirations. The resulting conflict is gut-wrenchingly heart-breaking as the pair we are ultimately rooting for, struggle to juggle a successful relationship with their respective careers and dreams. It makes me wonder; does it really have to be one or the other and if so, which sacrifice is the right one? The result is beautifully bittersweet and one, which, once again is masterfully crafted by the creative minds behind the film.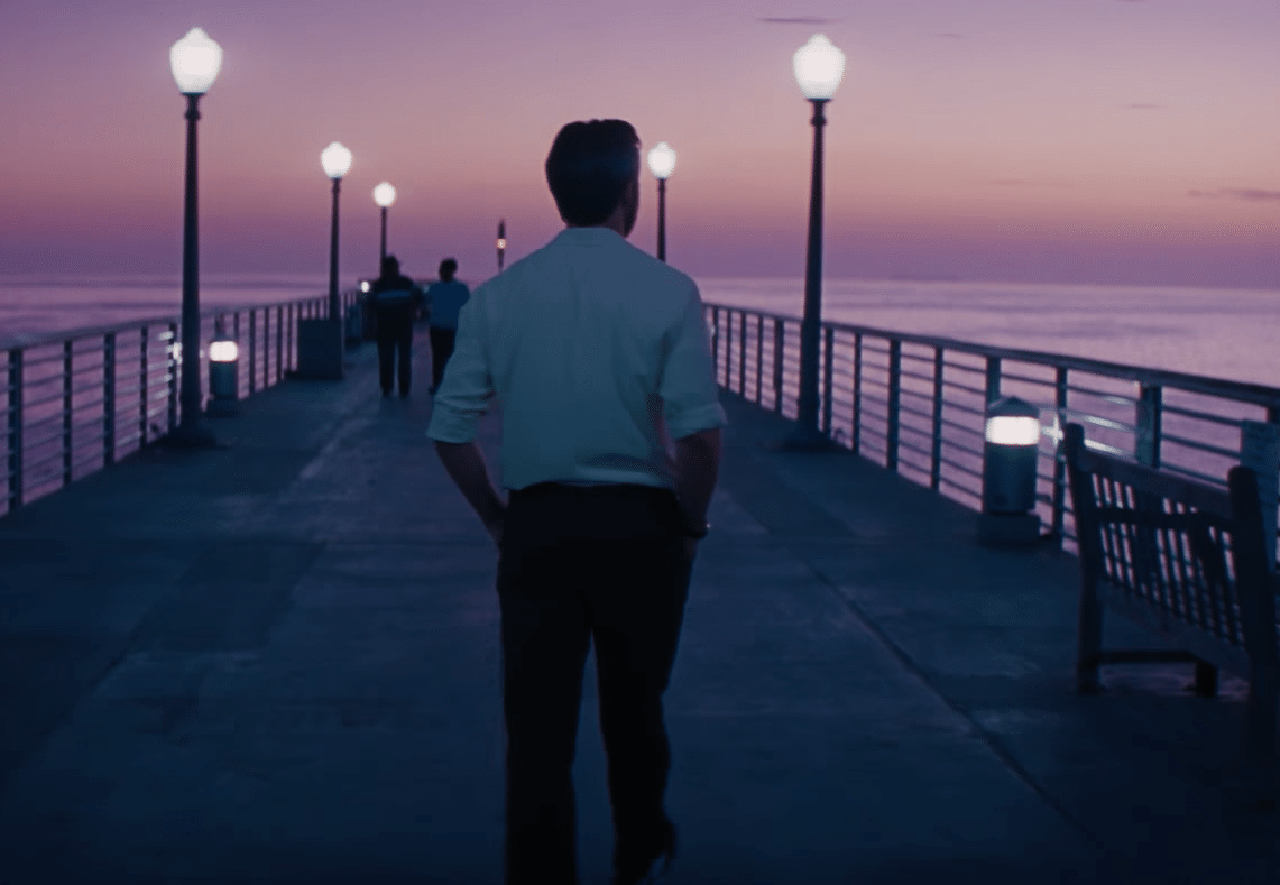 Whilst the film is gratifying through a fantastic story and superb acting, the combination of foot-tapping music and stunning visuals adds to the film's charm. Unlike many modern musicals, La La Land's soundtrack is addictive and one that will leave viewers humming away upon exit of the cinema. It's been a long time since a film's music has led me toward purchasing the physical soundtrack. La La Land certainly had me quietly singing its songs the entire week upon watching the film that the compulsion to play the soundtrack at every opportunity was far too strong.
La La Land deserves every praise and is a magnificent film, which stands to become a wonderful classic amongst the many great films of the century. In addition, it is one which certainly pays homage to popular golden age Hollywood musicals. More than anything else, it is a film that teaches us about the power of love and the tough choices, and sacrifices, we make in order to keep it.
*For more pop culture and anime rantings and reviews, check out my blog, The Vanguard.
Help to Support Shane the Gamer
Everyone that works on StG is a volunteer. Keep StG Independent and (mostly) Advertising Free with a Donation
Thank You for being AWESOME
La La Land (Summit Entertainment - 2016) Review
Year: 2016
Rating: M15+
Running Time: 128 MIN
Genre: Drama
Director: Damien Chazelle
Starring: Ryan Gosling, Emma Stone, John Legend, Rosemarie DeWitt
Production Studio: Gilbert Films, Impostor Pictures, Marc Platt Productions
Distributor: Summit Entertainment