So, what if Santa gets fed up with the materialism of Christmas and goes awohl, causing his Elves to panic as he takes off in his new super powered jet like Sleigh and crash lands in New Zealand?
That's the premise of New Zealand's very own festive season themed film; Kiwi Christmas.
With a broken family at the centre and real world domestic issues at play, a de facto couple and their two kids venture off on an iconic kiwi holiday to a camping ground near the beach.
Finding the usual family spot taken, the chauvinistic camping neighbour called Flash Harry (Will Hall) being a nuisance and the constant bickering between their parents threaten the brother and sister; Molly (Luca Andrews) and Sam's (Samuel Clark) holiday. Not too mention that Sam is worried that Santa will not find him if he is not at home on Christmas Eve – despite Molly telling her brother that Santa is not real.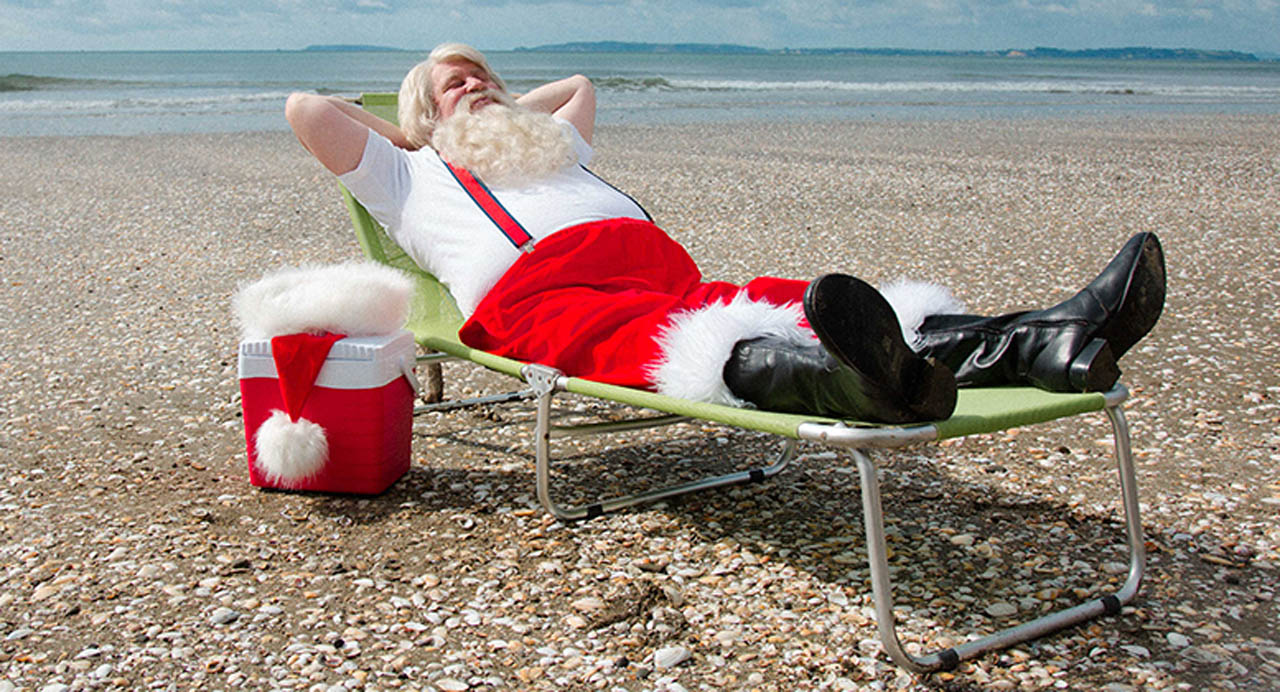 Then, as if their family holiday couldn't get even more odd, a stranger washes up on the local beach and the family takes him in.
Thinking that this white haired and bearded jolly man has escaped from a local Retirement Village, they try and figure out more about him.
Meanwhile, his chaotic water landing did not go unnoticed. New Zealand's ridiculously portrayed Border Patrol are on the hunt for this foreign alien.
As the stranger joins the family's activities, Sam becomes suspicious that he may actually be Santa Claus.
Then, both sam and Molly discover a sleigh on the seabed…
Kiwi Christmas is a simple yet warming movie that will have you laughing out loud at times, but also reminds the audience what the Christmas season is all about, moreso for the traditional Kiwi (New Zealand) families who take to the beaches, caravans, camping and outdoors.
With a serious domestic overtone Kiwi Christmas is light hearted and a fantastiuc film (and safe one) to take the youngsters to see in the lead up to Christmas Eve.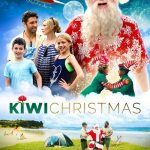 Kiwi Christmas (Madman Entertainment – 2017) Review
Film Details
Year: 2017
Rating: PG
Running Time: 89 MIN
Genre: Family, Drama, Comedy
Director: Tony Simpson
Starring: Luca Andrews, Samuel Clark, Will Hall, June Bishop, Troy Kingi, Ian Mune, Sia Trokenheim, Kari Väänänen
Production Studio: Field Theory
Distributor: Madman Entertainment</p