Ah, the Christmas single.
As collectible as a Beatles' fan club flexi-disc and as timeless as Wham!, it's that little touch of sonic mistletoe that brings you and your favourite band together when you need 'em the most. 
Exactly halfway between shameless seasonal cash-in and deeply heartfelt token of appreciation for a monster year, Polish Club's new double-A sided vinyl 45 is just what Santa ordered.
"We've been playing All I Want For Christmas Is You from the very beginning," says singer-guitarist Novak. "I've always loved Mariah Carey in general and especially that song. We tried it one night a few Decembers ago and more people than we expected knew it, and it turns out loved it too."
The other A side is a Polish Club original: the kind of thing that seems to happen, to their fans' recurring delight, every time Novak and his drumkit-thrashing partner John-Henry face off across a sweaty rehearsal room.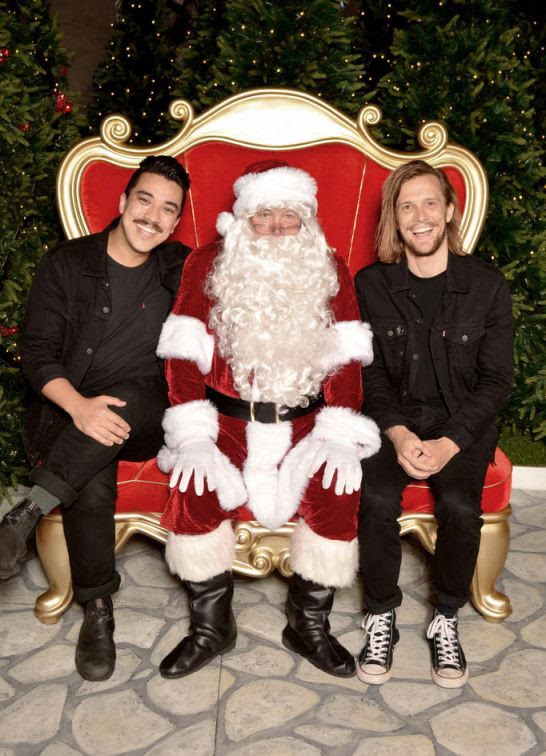 "I Hate You But You Gotta Stay (On Christmas Day)' is a tongue-in-cheek comment on how Christmas brings everyone together, regardless of how you might feel about them," the singer explains.
"I wanna stress that the lyrics are completely fictionalised. I do not have a racist grandma. But I think it will resonate with some people. There's a wide variety of characters at every Christmas table. But hey, love prevails!"
So it does in the celebrity-studded video (above) for All I Want For Christmas…, as friends, family, Aussie TV royalty, talent show Idols and even a distinguished member of the House of Representatives line up to bawl their favourite part of Ms Carey's most indelible hit.