Welcome to the Spider-Verse.
If you've ever wondered if there is another you, in another Universe separate to the one you know. Co-existing alongside your reality, wonder no more. There is.
Stylised like an interactive comic book (also based on the 2014 Marvel comic book series), Marvel Studios and Sony Pictures' Into the Spider-Verse throws us in to Marvel's New York, as we know it.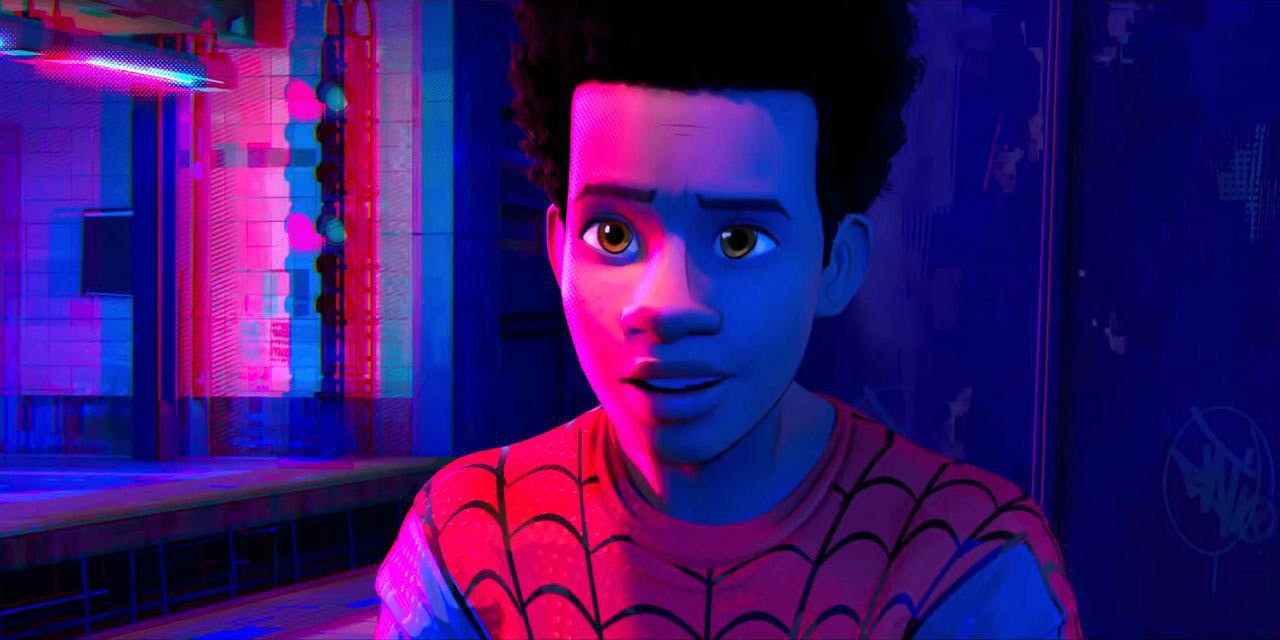 As Spider-Man is busy taking out villains, a young pre-teen Miles Morales (Shameik Moore) deals with an over-protective cop Dad (Bryan Tyree Henry), having recently changed schools, missing his old friends and teenage life in general.
Young Miles is a diverse and much welcomed lead for a Spider-Man character. Being half African American and half Puerto-Rican, an adolescent that is coming in to his own, skipping across the fence of morals vs. rebellion.
Miles is close with his Uncle Aaron Davis (Mahershala Ali) who was a rebellious sort himself when he was younger and lives a free-willed lifestyle. His Uncle encourages Miles' street art, while his Dad frowns upon it and wants his son to focus on his studies.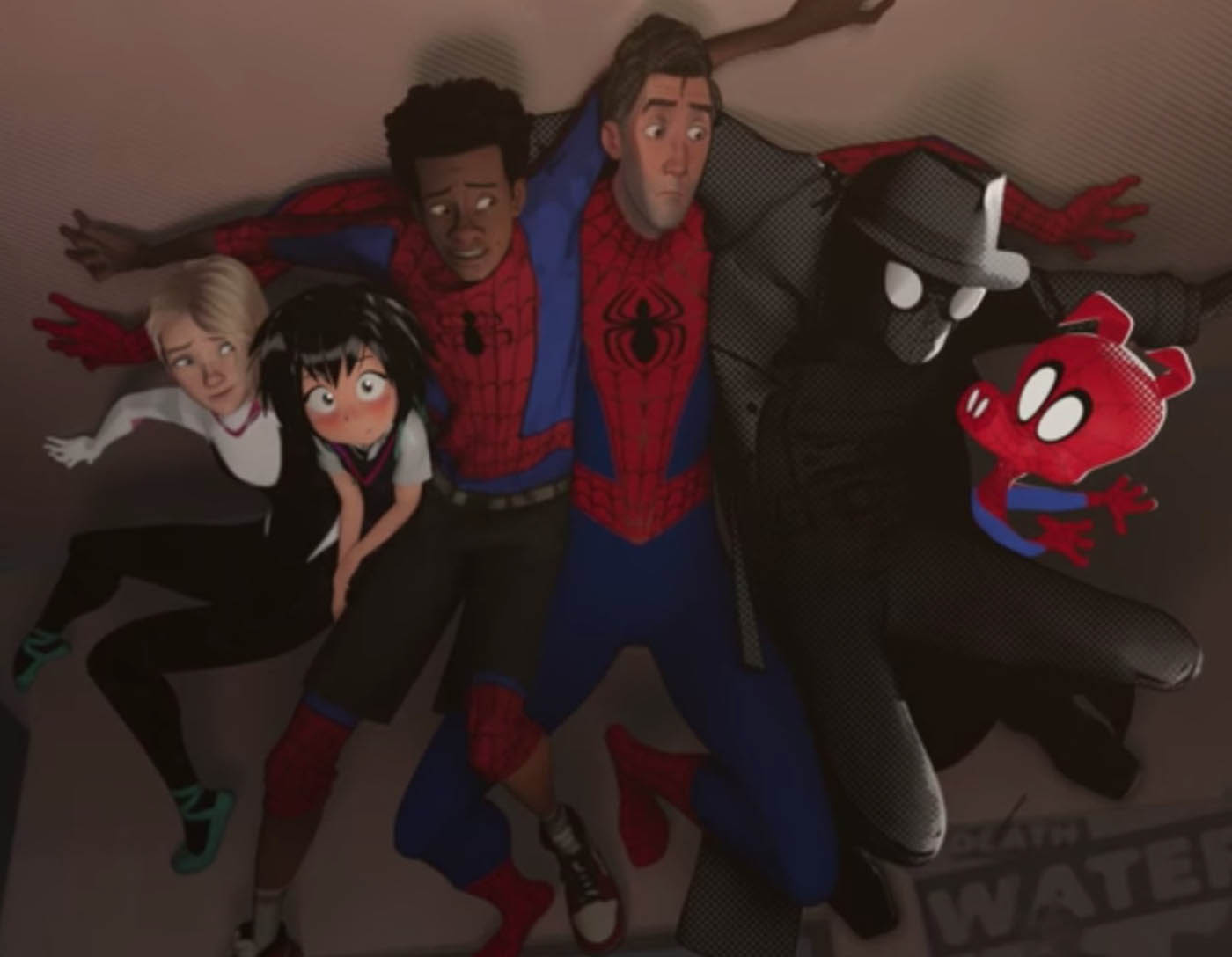 It is during one of these rebellious moments where Miles is face to face with Spider-Man himself. While tagging the walls of an unused subway he unwittingly becomes embroiled in a fight between Green Goblin and Spider-Man.
The very subway where only days before he had been with his Uncle. The subway where young Miles was bitten by a radio-active spider.
The fight between Green Goblin and Spider-Man is epic, and viciously animated which really gets you on the edge of your seat. This under city battle ensues, as Spider-Man tries to stop a trans-dimensional device that will open up portals to other Universes.
The threat is that it could create a black hole where New York is and the entire Earth could be destroyed.
Then the unthinkable happens to Spider-Man… and the trans-dimensional portal is opened.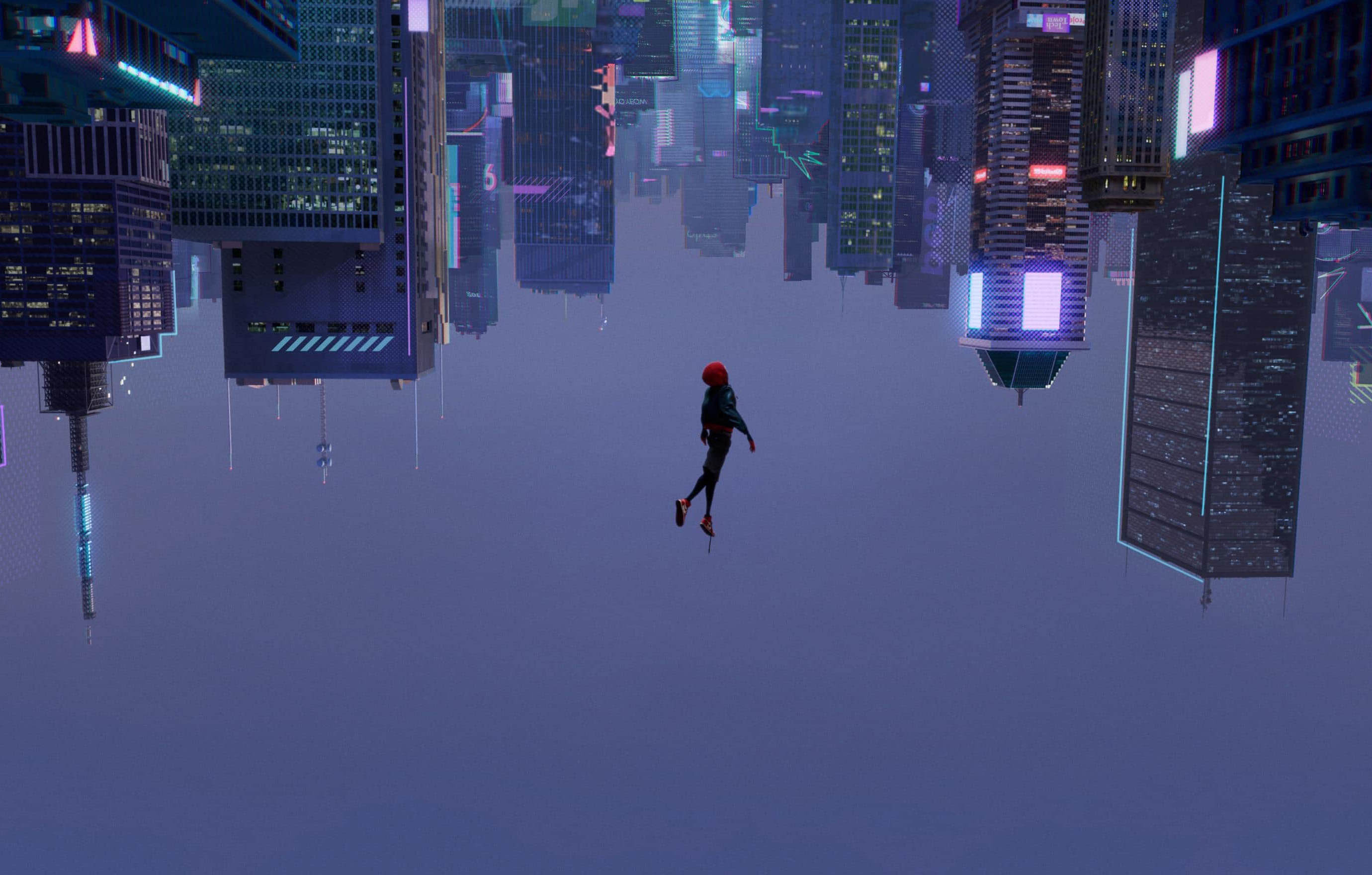 Into the Spider-Verse sees alternate Spider-Man characters teaming up with Miles, who is still getting to grips with his Spidey powers, to take out the ring leader of this trouble; Kingpin. Being from differing Universes each Spider-Man is characteristic to their specific world – and this adds a heaping of diversity to the Spider-Man lore.
While Peter Parker and Mary Janes story (as we know it in our Universe) remains the same, there are many, many alternatives.
All CGI animated with the ink-like brush finish, there are even throwbacks to the Spider-Man of yesteryears, you know, where it was weird in the 1960's and 70's.
It is a fair comment that there is an avalanche of Marvel Studio's films as of late, and pleasingly so. Of all of the films, both past, present and still to be released Into the Spider-verse is one you really gotta see!
Loved it.
[rns_reactions]
Into the Spider-Verse (Sony Pictures – 2018) Review
Film Details
Year: 2018
Rating: PG
Running Time: 117 MIN
Genre: Animated
Director: Bob Persichetti, Peter Ramsey, Rodney Rothman
Starring: Shameik Moore, Hailee Steinfeld, Mahershala Ali, Jake Johnson, Liev Schreiber, Brian Tyree Henry, Luna Lauren Velez, Lily Tomlin
Production Studio: Columbia Pictures, Sony Pictures Animation, Marvel Entertainment
Distributor: Sony Pictures</p