Chances are you have seen the trailer for Australian-made film How to Please a Woman. And if it tickled your fancy (pun fully intended), you're in for so much more when you watch the film.
Gina (Sally Phillips) has what could only be described as both the worst and best birthdays ever. Unable to take a full day off on her birthday from her loss adjustment job, her husband gives her money for her birthday and praises her for a new dieting meal plan she's on.
Retrieving paperwork from the moving company Pleased to Move You sets Gina on a serendipitous track, although she doesn't know it yet.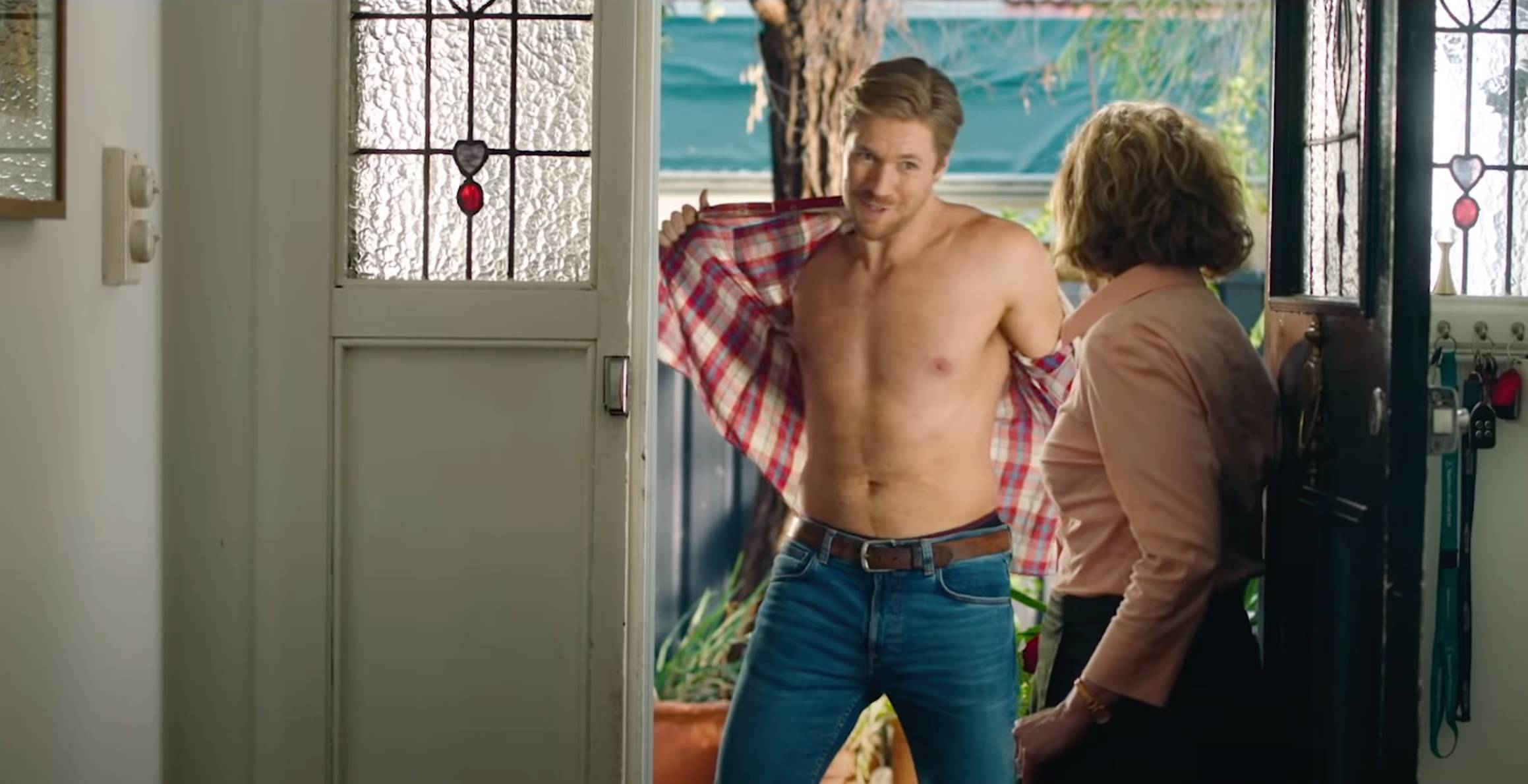 Her friends at her morning ocean swimming club have a trick up their sleeve for her birthday: they've hired Tom (Alexander England) to strip for her, and more if she wishes. Gina declines the offer, but since she's got Tom for two hours what she really, really wants…is for him to clean the house.
And Tom has had to take on stripping because he worked for Pleased to Move You. When Gina is let go from her job unceremoniously, a plan to save Pleased to Move You comes together, sparked by her birthday interaction with Tom. The best way to describe the company's new phase comes from Gina herself: "we clean houses and give orgasms, just not necessarily in that order." Sex and cleaning… or perhaps just sex. Or just cleaning.
Whatever the lady wants, the lady gets. And in the process of beginning this new chapter, Gina is about to examine everything in her life that is unsatisfying as she works to ensure the satisfaction of women around her.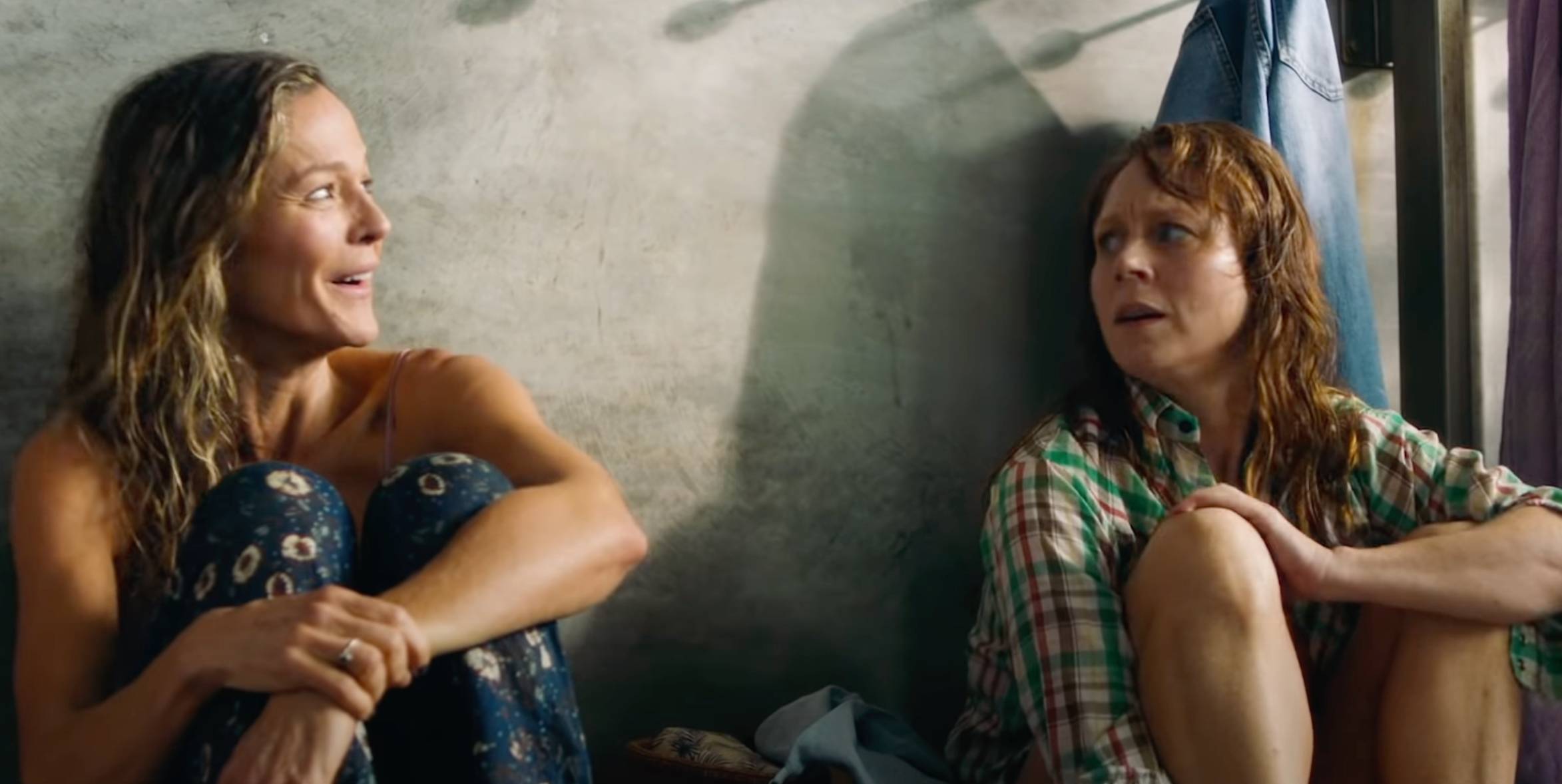 How to Please a Woman is not only effervescently funny…i t has a huge amount of heart and depth that is both unexpected and very, very welcome.
Written and directed by Renée Webster, it is sex-positive, body positive and examines important terrain in the lives of women of all ages. How to Please a Woman examines the ways in which women may be reluctant to prioritise their pleasure in the bedroom, be afraid of taking the first move, and how much household labour is still undertaken by women.
In fact, a recently commissioned survey by Westpac found that amongst survey participants 90 percent of women do more housework than men. How to Please a Woman discusses these topics without it feeling heavy-handed or contrived. Webster's writing provides an intimate and heart-felt connection, often facilitated through Gina's meetings with potential clients in her car. These meetings are often like confessionals, allowing potential clients to discuss what they need out of a sexual encounter.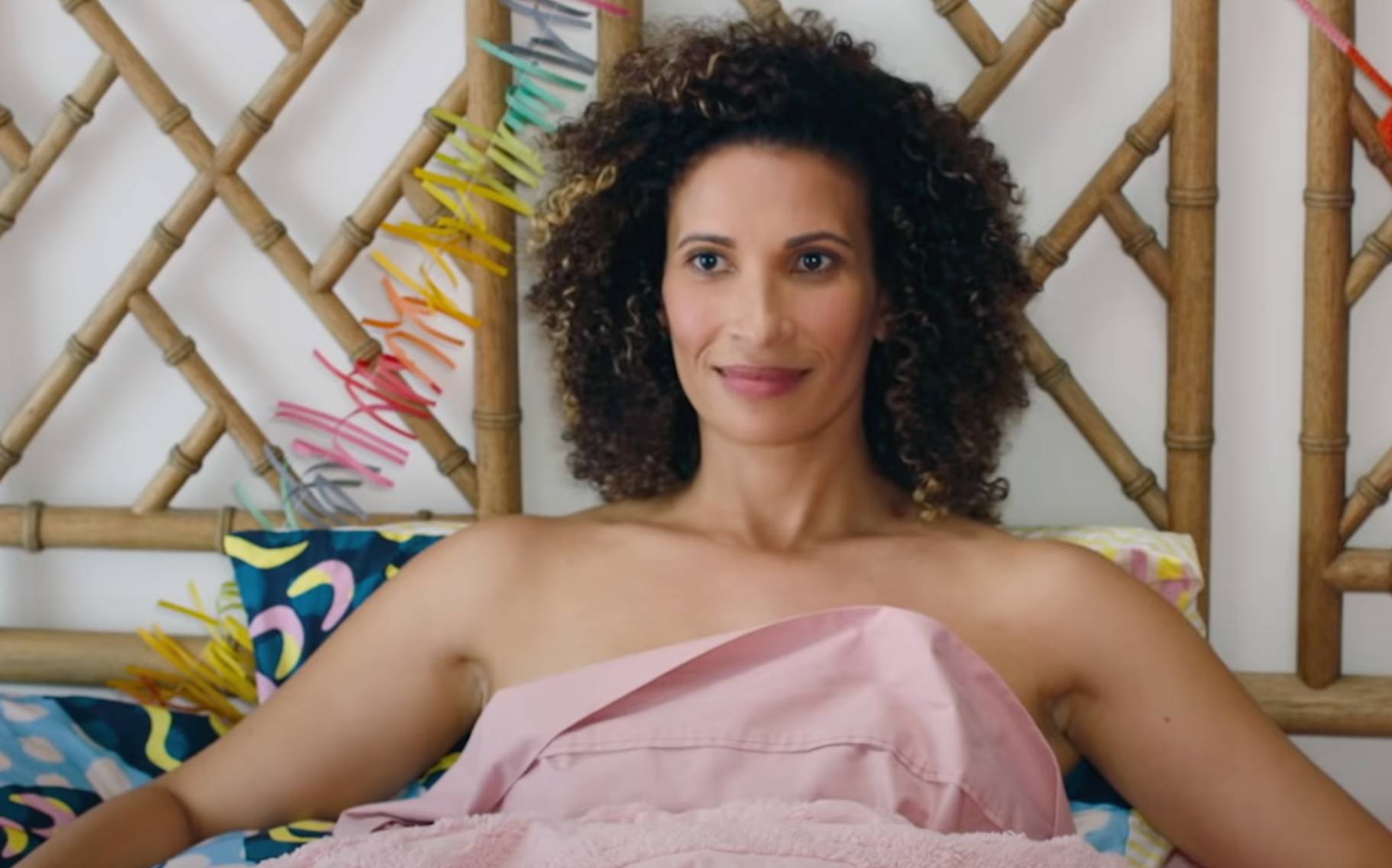 There's one subject discussed in the film that doesn't tend to get much attention but is very common: the fetishization of big-breasted women.
Alice (Emily Rose Brennan) is ogled continuously by men (including Gina's now-ex-boss) due to having a large bust. It also means that her intelligence is downplayed by others, and in bed men are far too focused on her breasts (which aren't sensitive and thus give her no pleasure whatsoever) for her to enjoy sexual experience. For anyone who has a big bust, this is going to no doubt be a 'hallelujah!' moment.
While this all sounds very heavy in tone, it's not. In fact, How to Please a Woman has some uproariously funny moments, including a scene involving an exercise bike and a movement-controlled vibrator, and a particularly delightful case of crossed wires between employee Ben (NZ's own Josh Thomson) and Gina's husband Adrian (Cameron Daddo).
How to Please a Woman is also beautifully filmed. There are breathtaking shots of ocean swims and glorious golden hour scenes hued in shades of gold and blush. It's a feast for the eyes as well as the heart.
How to Please a Woman is a revelation. It's an open-hearted, intimate and deeply funny film that you will want to enjoy with your besties and a bottle of prosecco. Be prepared for some open-hearted conversations of your own afterwards.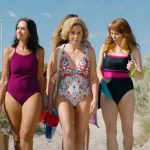 How to Please a Woman (Madman Films) Review