Confession: I like my films incredibly off-the-wall.
So when I saw the trailer for Climate of the Hunter, it seemingly ticked all of my boxes for eccentric viewing. Did it live up to my expectations? Absolutely.
Directed by Mickey Reece and written by Reece and John Selvidge, Climate of the Hunter is a retro-soaked indie that veers more towards psychodrama than horror.
Alma (Ginger Gilmartin) and Elizabeth (Mary Buss) are sisters who couldn't be more different from each other. They reunite with their childhood friend, Wesley, who has arrived at the cabin next door to them after a 20-year absence.
After getting re-acquainted with their dashing friend, the sisters find themselves further at odds with one another as they vie for his attention. There's one potential fly in the cheese fondue, however: Alma is convinced that Wesley is a vampire.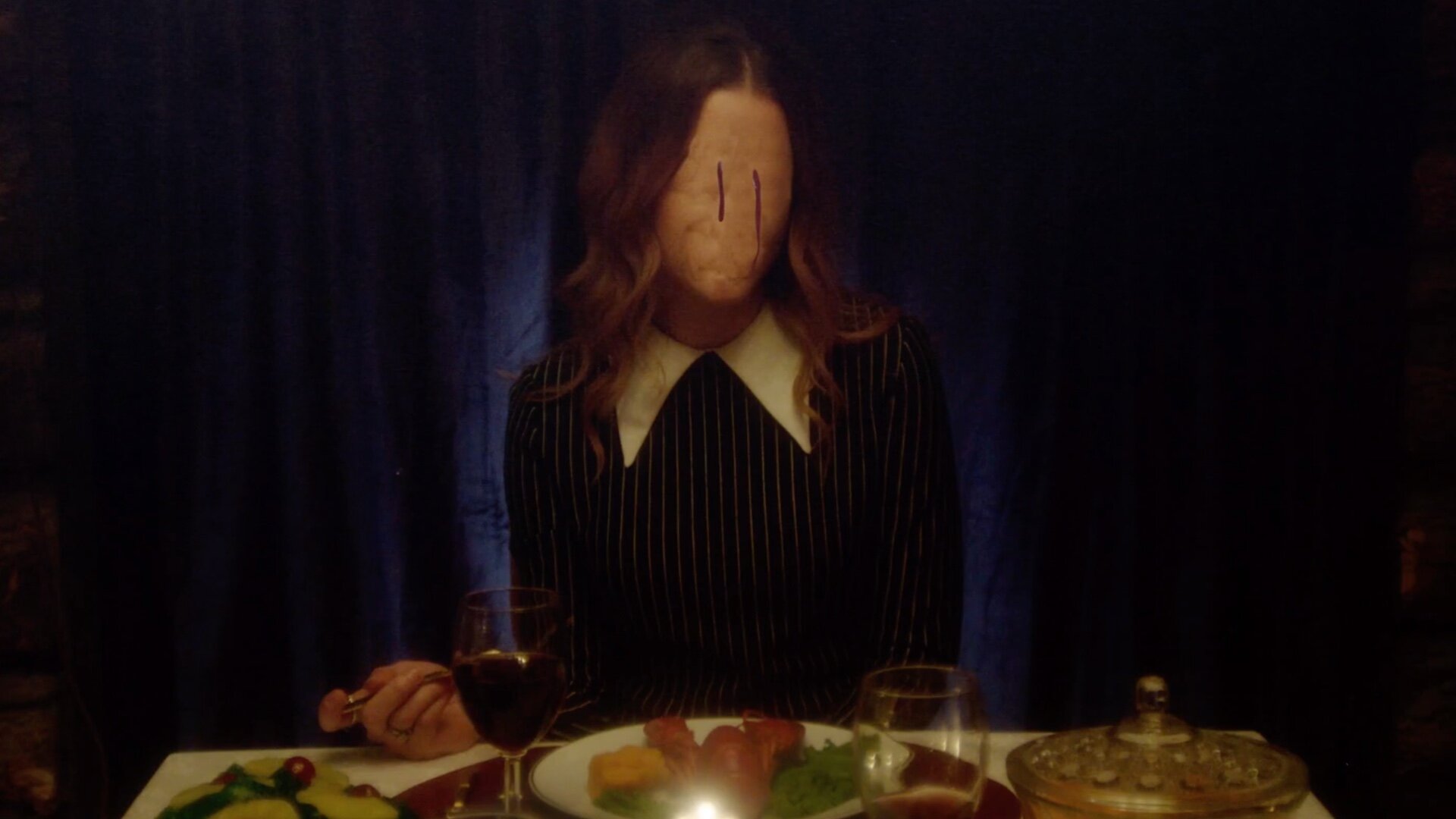 There's ample evidence for this, cheekily sprinkled throughout the film but there's equally a lot of evidence to suggest that Wesley is not a vampire.
In the pro-vampire column, there's things like the fact that Wesley doesn't enter a room without being invited, his reaction to garlic in a salad (deliberately put in the salad by his sullen and resentful son to elicit the reaction), and Alma spying Wesley sleeping during the day in the traditional death pose with his hands crossed.
In the anti-vampire column, he eats food, drinks alcohol and drove up to the cabin in daylight.
Even though there is suspicion raised about Wesley being a vampire the film is very much rooted in psychodrama. Mickey Reece has described his style as "people talking in rooms", and Climate of the Hunter is no different.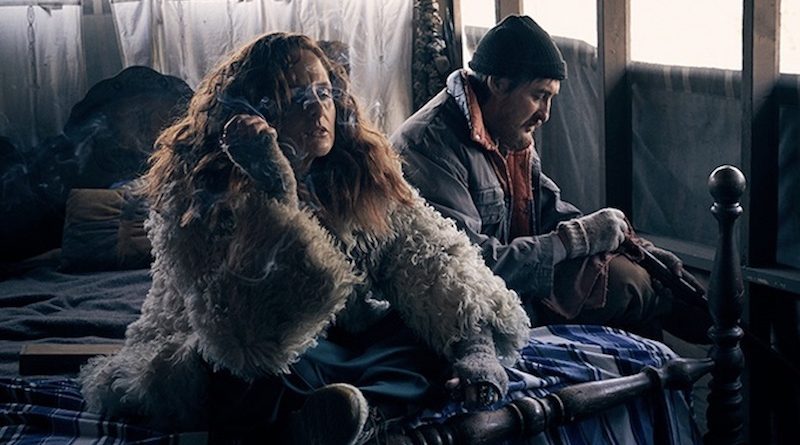 Make no mistake, however, it's never boring.
Reece elevates the simple act of sharing a meal by making the dialogue meaningful as opposed to just filler.
During the first meal we are introduced to the charisma of Wesley, a man who can make a story about a priest attempting to hold in a fart eloquent.
We're also made aware of the fact that both sisters are charmed by him and verbally sparring with one another to try and win favour. When Wesley's son Percy arrives and has dinner with Alma, Elizabeth and Wesley, there's obvious tension between father and son which is amped up when it's discovered that Percy has deliberately put garlic in the salad.
Alma's adult daughter Rose attends a dinner with the trio which has Wesley fantasizing about her (including envisaging her nude and seeing the two of them in a 60's French New Wave film).
What makes this film truly delicious is its ambiguous retro feel. We're not entirely sure which decade where in at any given point.
The film is predominantly filmed in the sort of soft focus that feels like 70's soft porn with costuming and props from various time periods.
For instance, Elizabeth's power suits and severe slicked-back hair would not be out of place in the 1980s. Alma, on the other hand, favours flowy garments and turquoise jewellery, suggesting late 1960s/early 1970s.
Alma's daughter Rose favours tunics with Peter Pan collars which also could be a 1960s throwback. My favourite retro detail out of everything, however, is the attention to detail over meals. Every meal is shown from a birds-eye view on the table, the menu listed by the narrator.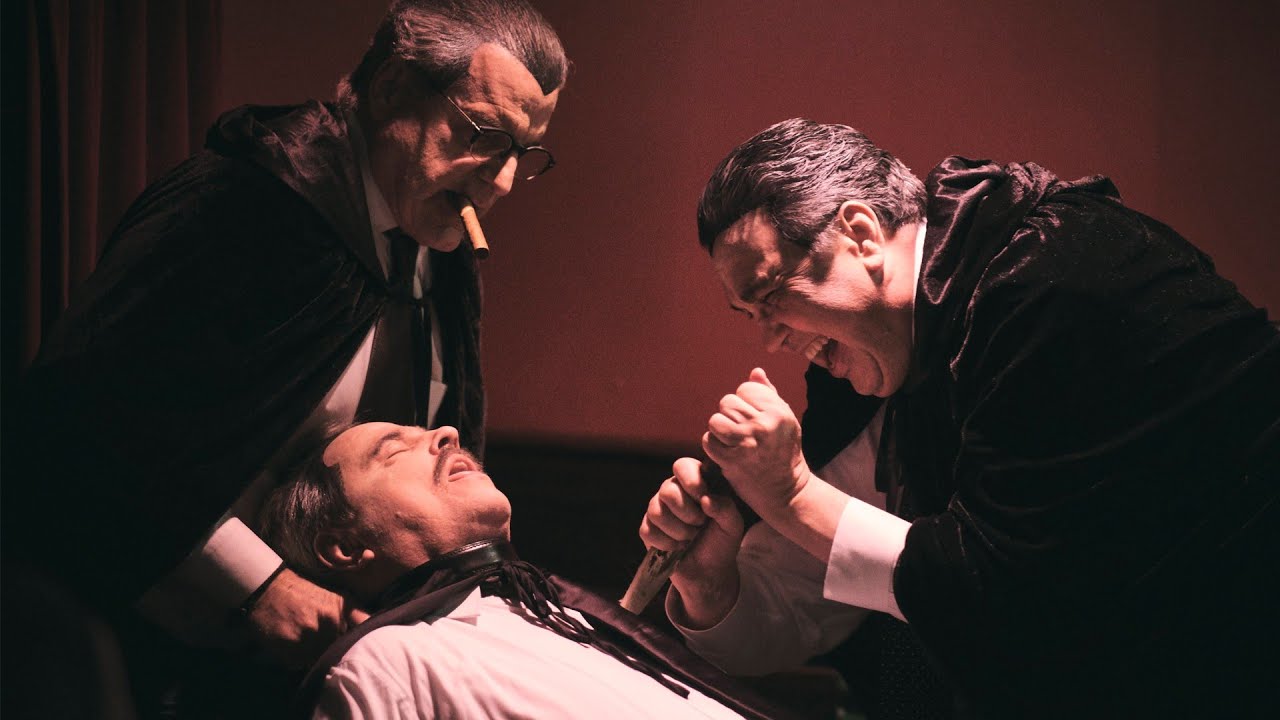 Each meal looks like something out of recipe books from the 1950s through to the 1970s, and includes retro-tastic items like Jello salad and fondue. These style choices feel a lot like the work of Peter Strickland, especially Duke of Burgundy and In Fabric.
Climate of the Hunter revels in its quirky nature. If you've loved recent offbeat films like Knife + Heart, The Greasy Strangler or Peter Strickland's aforementioned films, this is definitely one for you. Interestingly, it's been announced on IMDb that Mickey Reece is writing and directing a biopic on Heaven's Gate co-founder Marshall Applewhite, and I think he's an excellent choice to handle the topic based on the psychedelic nature of Climate of the Hunter.
Climate of the Hunter is a delicious mix of style and substance. Its retro feel is perfect for this curious tale of family conflict and mystery.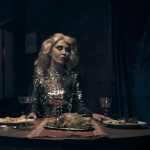 Climate of the Hunter (Dark Star Pictures – 2020) Review
Film details
Year: 2020
Rating: R16
Running Time: 82MIN
Genre: Psychodrama
Director: Mickey Reece
Starring: Mary Buss, Ginger Gilmartin, Ben Hall
Production Studio: VisionChaos Productions
Distributor: Dark Star Pictures