As a lover of film, there is a warm nostalgia when channeling filmmaking of the past, whether that be via watching, studying or creating. When filmmakers decide to challenge certain genres or be inspired by the past, wondrous things can happen… if they're done right of course.
A Rainy Day in New York is that 'artsy' type of film that unfortunately tries way too hard. Can filmmaking really get to the point where it's trying too hard? Most definitely. When you play too hard into cliches, expectations behind a certain genre or simply trying to capture a time of filmmaking forgotten, avid watchers of film will start to roll their eyes and wonder why certain things can't just be pulled back a smidge to create a somewhat eligible film. This is especially the case for A Rainy Day in New York.
Don't get me wrong, A Rainy Day in New York isn't a terrible film, it's just cringeworthy. Directing veteran Woody Allen would no doubt be heavily educated on the entire history of film, what's changed, what's remained and what's been challenged. In terms of his approach to A Rainy Day in New York, he was clearly inspired by films in eras long gone. Drawing from eras long gone is never a bad thing, but when you mix-match the old with the new, very predictable writing and actors that were clearly hired because of their names, it can become somewhat amateur and confusing.
We aren't denying that the actors featured in A Rainy Day in New York are very good at their craft. Elle Fanning and Timonthée Chalamat are two of my favourite actors of this generation and I have great respect for their work… but seriously guys? I could understand the appeal though, signing your name onto a project under Woody Allen and with a more than memorable cast of actors. Albeit, you may be very good at your craft, but you can't get past a bad script.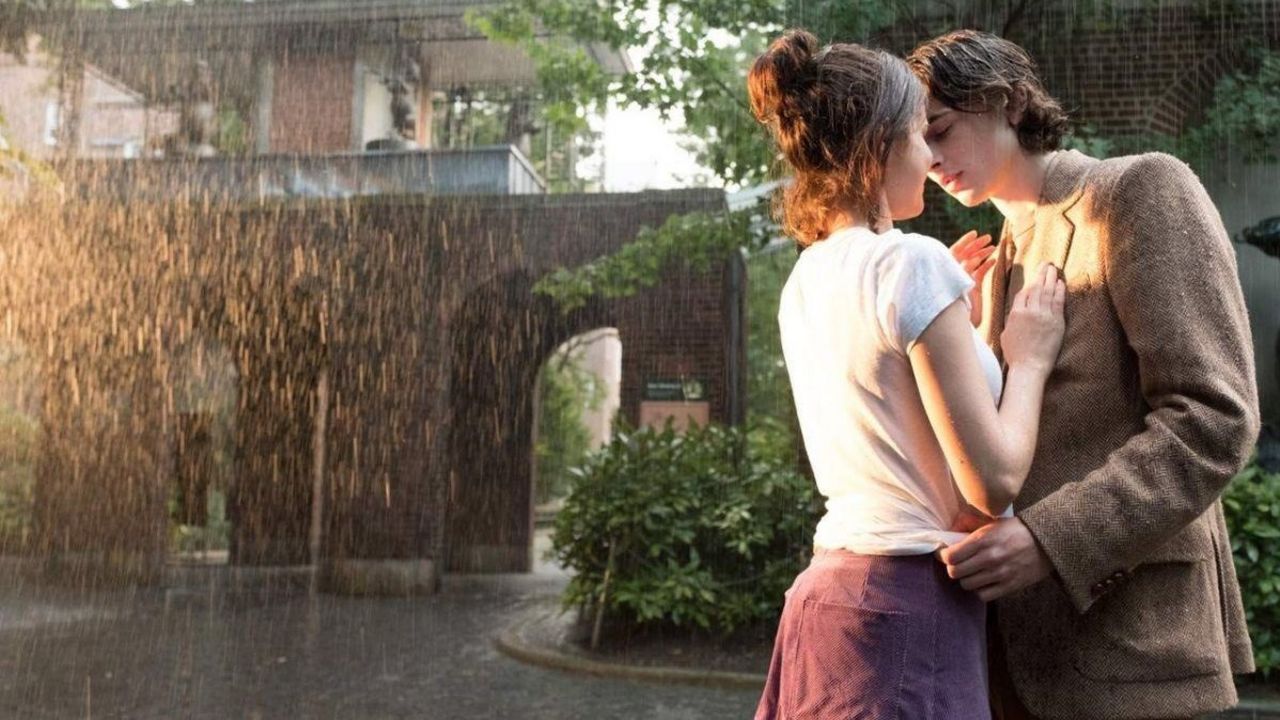 A Rainy Day in New York is penned as a romantic comedy. Romance was certainly the most dominant theme throughout the film, being the sole focus of the narrative arc, but I'm not too sure where the comedy came in. Perhaps that's just me being a little bit too serious with my lack of enthusiasm for the characters as the film went on or more the film really was just lacking in funny jokes.
With little to make it stand out among other romantic comedies, Woody Allen's A Rainy Day in New York fails to excite despite working with an abundance of film history inspiration.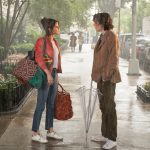 A Rainy Day in New York (Gravier Productions) Review
Film details
Year: 2020
Rating: PG
Running Time: 92 MIN
Genre: Romantic Comedy
Director: Woody Allen
Starring: Timothée Chalamet, Elle Fanning, Selena Gomez, Jude Law, Diego Luna, Liev Schreiber
Production Studio: Gravier Productions
Distributor: Madman Entertainment / Defiant Films