When Attack on Titan: The Final Season kicked off it was jarring.
We had jumped forward 4 years and feet first into a conflict that had been raging for years. As we adapted to the new faces of our older characters, and the new ones, we discovered that in this chaos there was so much more going on. At the end of Part 1 I was chomping at the bit to see how the season was going to finish in Part 2.
Now that I have finished Part 2, I can say, there is a Part 3 which I can't wait for.
Part 1 ended with Zeke being picked up by a Titan, Ehren is just lured into a trap to be eaten before transforming, and we were all on the edge of our seats. The first episode of Part 2 kicks off in classic AOT style with an incredible battle. We have Titans going toe to toe, humans fighting humans and humans fighting titans.  It is all kinds of awesome.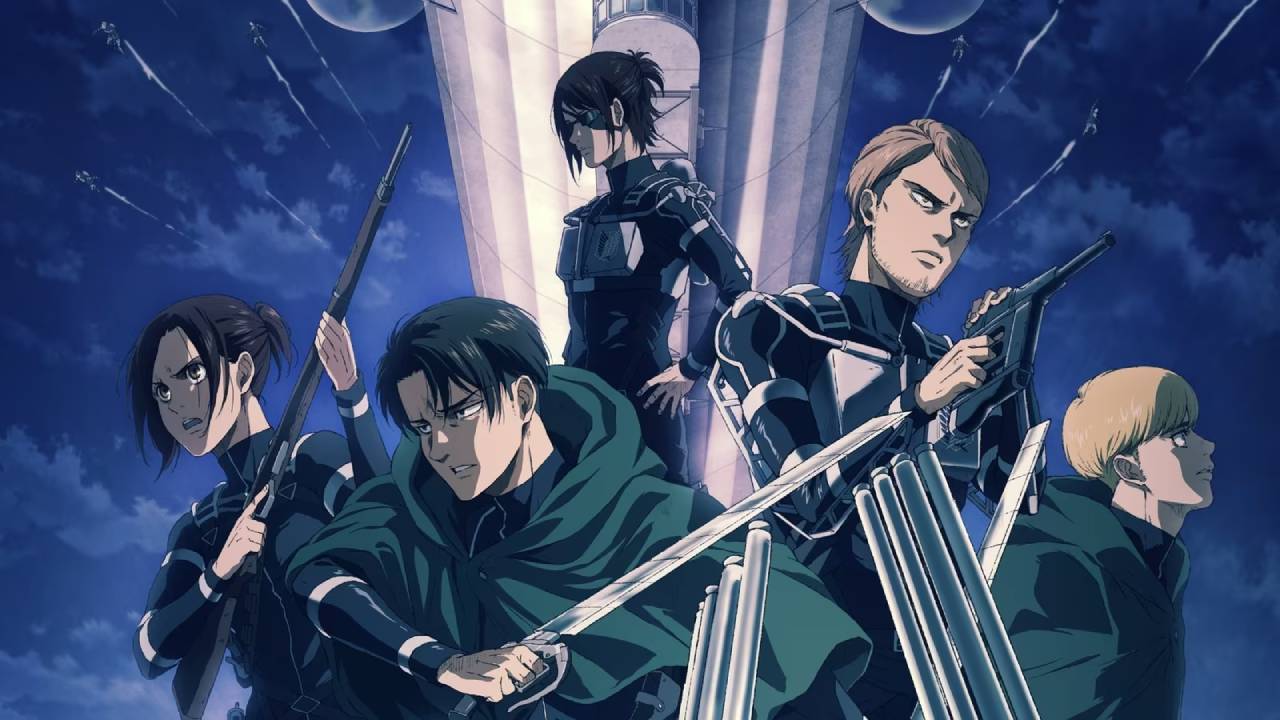 Alongside this initial arc of violence Zeke, who as we remember wants to sterilise the Eldian people so that the conflict that has haunted the Marlian people for a thousand years. Because crazy is as crazy does.
The bouncing back and forth took me a while to follow in the first part but it's much easier to follow here.
Now this is where we get into spoiler territory and you really should enjoy each of these twists and turns as they occur. What I will say is there is so much more depth the further this show goes along. We have baddies, we have baddies trying to do good things through bad means, we have goodies trying to do good things through bad means, and then we have goodies.
The depth isn't there to make you side with everyone as such, but what you have is a lot of bad things happen for very understandable reasons.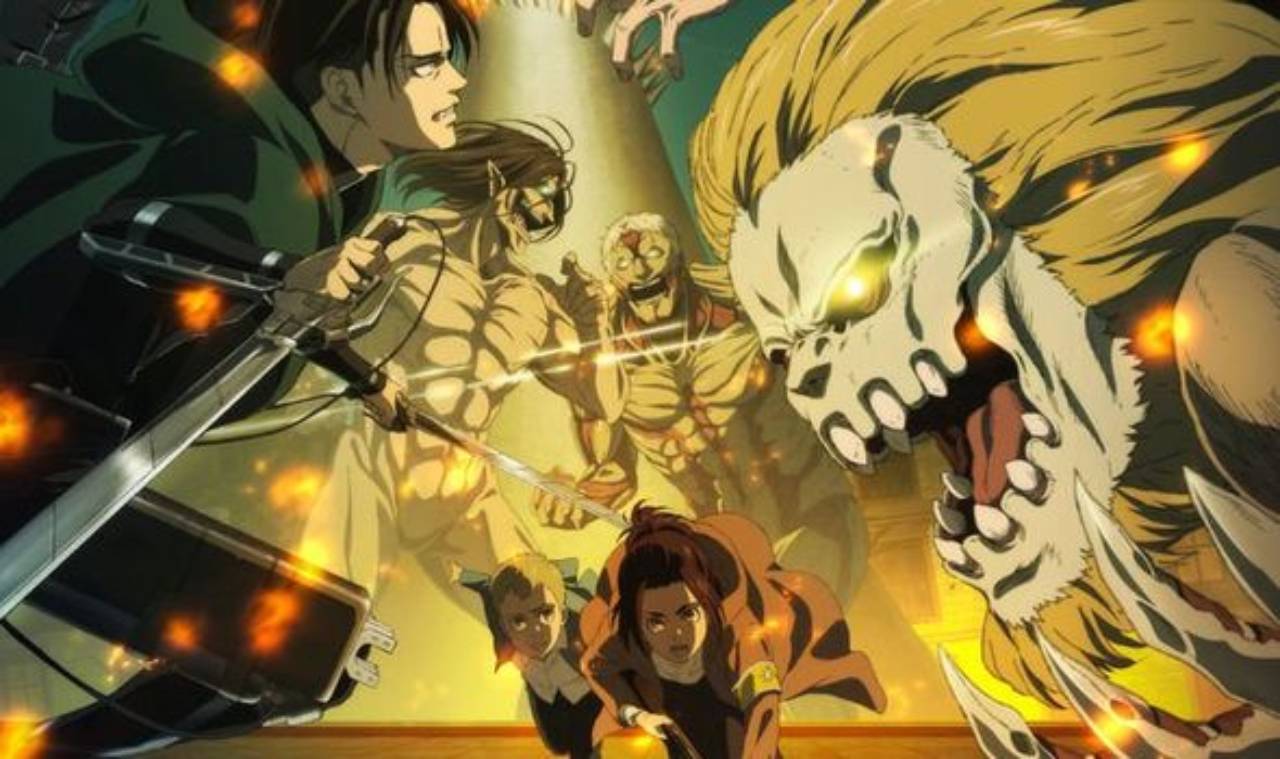 And then it finishes just as something major is about to go down.
Holy hell, I cannot wait for Attack on Titan: The Final Season Part 3. Normally each series is split in 2 but as I was getting to the end of Part 2 the show was going to end far too abruptly, or there was more coming.  It is the latter.  I should have realized this given Attack on Titan – Final Season Part 1 and Part 2 Limited Edition are both in nice digibooks, neither came with the box for them to slot into.  I am guessing this comes with Attack on Titan – Final Season Part 3.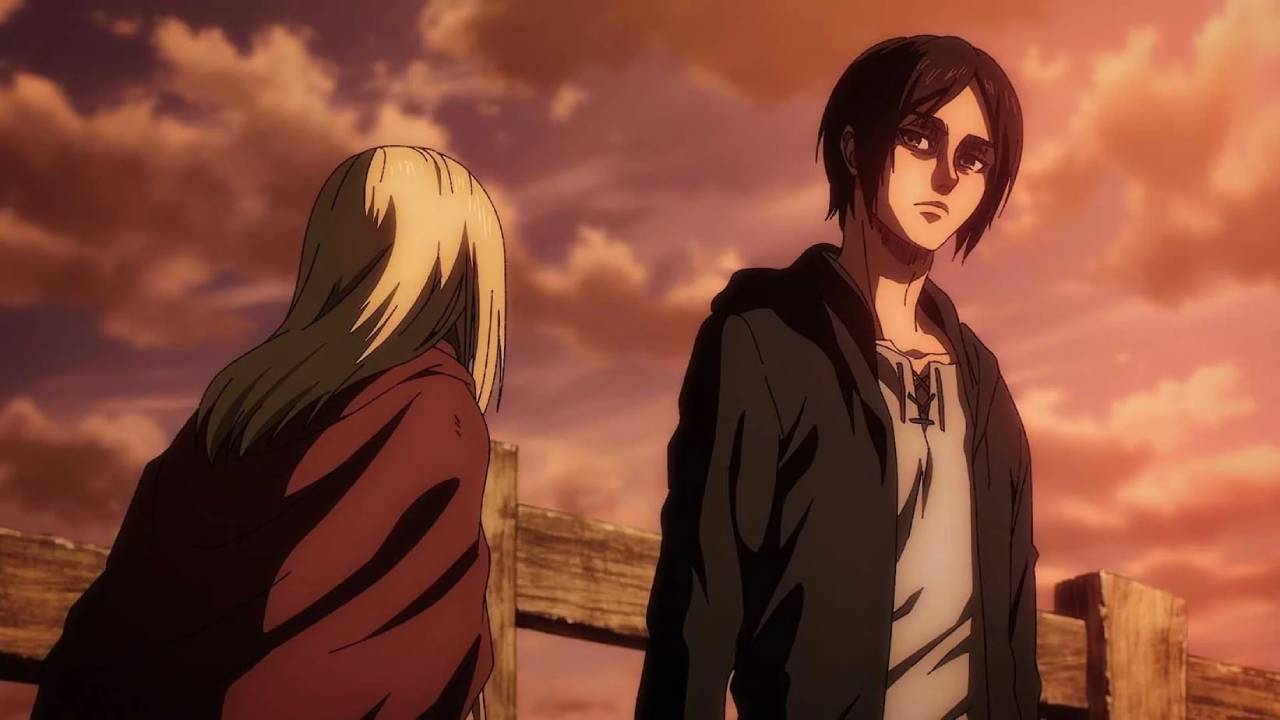 Speaking of the Limited Edition, just like the previous seasons and parts, it is very nice.
The digibook has gorgeous art work on it and opens up with the disks on the inside of the covers and a built in art book. The artbook has some chibi art as well as some awesome design drawings.
The limited edition comes with 4 stunning art cards that have a premium shiny finish, and then there are the 3 pins. I have heaps of pins but these ones in the Final Season limited editions are some of the nicest I have seen with art of the titans on them.
On the whole, this collectors edition has some seriously cool stuff, and the Bluray case looks amazing on the shelf.
Attack on Titan – Final Season Part 2 is an incredible follow up to Part 1 that had me hooked the whole time. We learn more about the horrifying existence of the titans, and so much action and plot drives forward. It's a pretty damn easy recommendation, just be ready because it ain't over yet.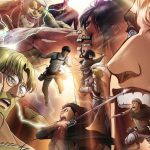 Attack on Titan Pt 2 Bluray (Anime) Review