NOW CLOSED – With Black Friday-mania about to sweep the nation, PriceSpy, the fully impartial price and product comparison site, is revealing its top game predictions for shoppers ahead of the flash sale day.
Top Black Friday game predictions from PriceSpy
FIFA 21 (PS4)
Nintendo Ring Fit Adventure (Switch)
Marvel's Spider-Man: Miles Morales (PS5)
FIFA 21 – Champions Edition (Xbox One)
Cyberpunk 2077 (PS4)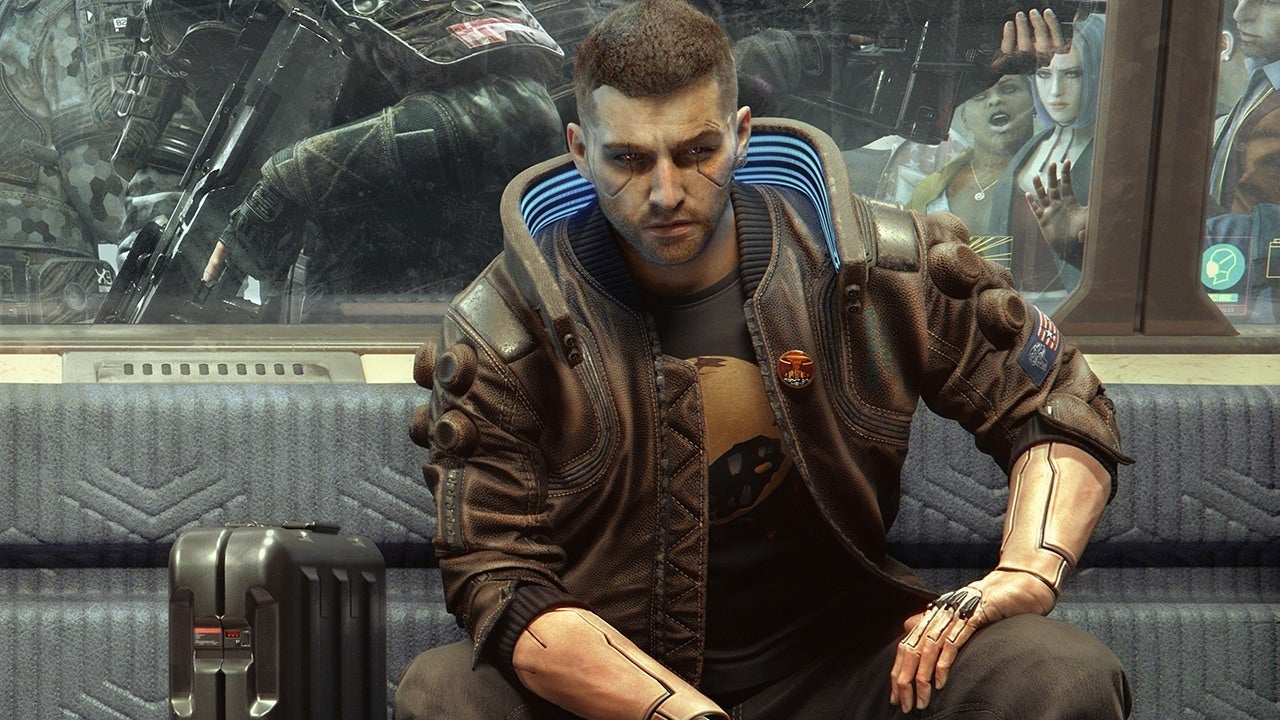 At the top of the list is FIFA 21 (PS4), which launched late last month and has already witnessed an early Black Friday price drop, currently selling for $59*.Other popular Black Friday predictions,include: Nintendo Ring Fit Adventure (Switch); Marvel's Spider-Man: Miles Morales (PS5), and Cyberpunk 2077 (PS4), which is due for release next month.
Liisa Matinvesi-Bassett, New Zealand country manager for PriceSpy, says:"After a crazy year where new game purchases were put on hold due to Covid-19 restrictions and lockdowns, we're expecting Black Friday to be big this year, as gamers will want to make up for lost time.
"In fact, according to a recent PriceSpy survey, 50% of Kiwis intend to purchase something this Black Friday, spending on average $464.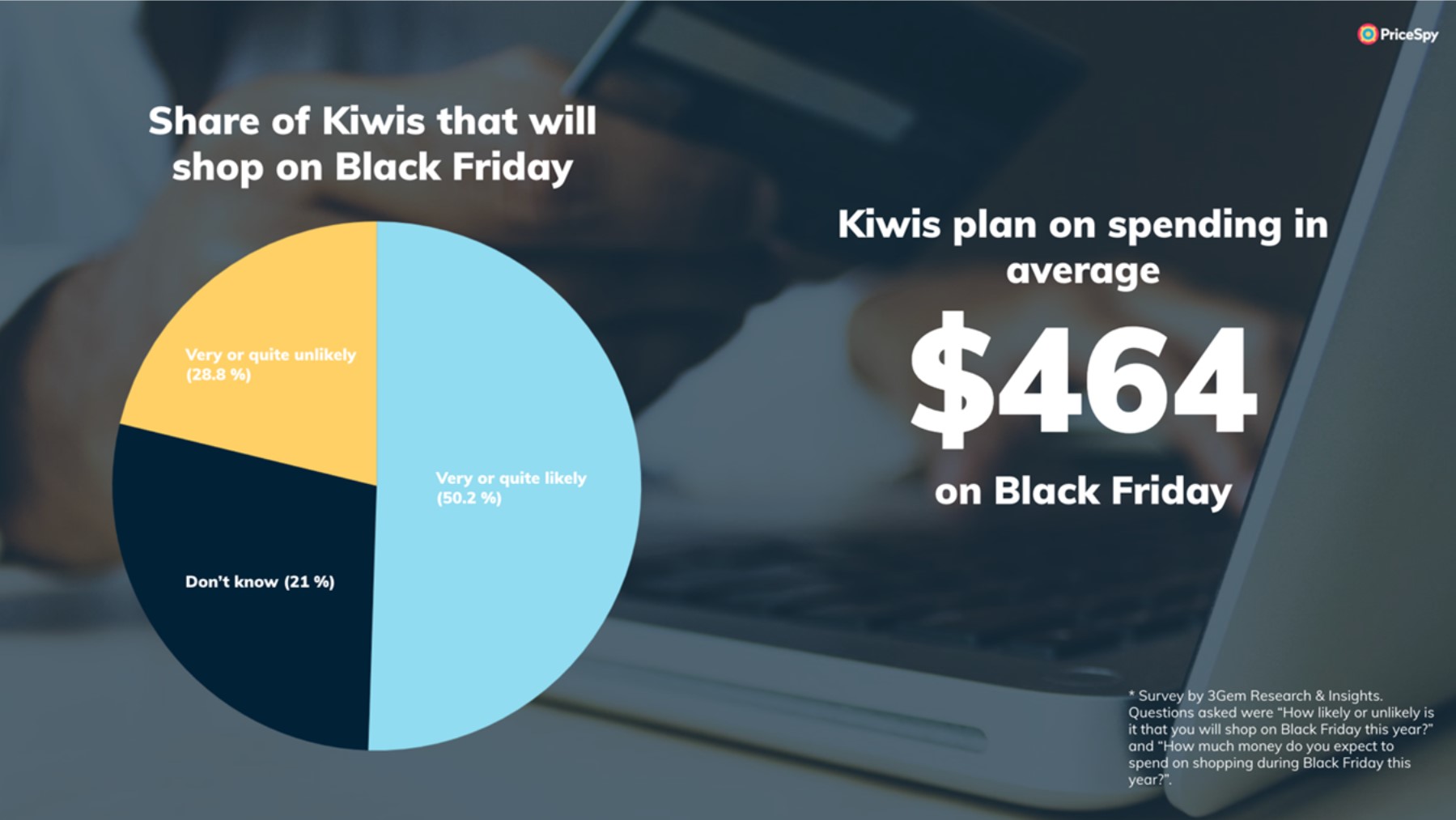 Source: PriceSpy
Liisa continues:  "As well as games dropping in price on Black Friday, with two sparkly. new consoles released earlier this month, Black Friday may also offer a good time for gamers to pick up great deals on older consoles.  But before shoppers splurge the cash, we strongly recommend they conduct important price research.
"On Black Friday last year, the shopping category of game consoles was third most-popular on PriceSpy and the most-popular product overall was the Nintendo Switch.
"But, shoppers need to remember – not everything is discounted on Black Friday, as even though the Nintendo Switch was most popular, our pricing data revealed the console increased in price (up 8%).
"There are however some great deals to be found on Black Friday, but shoppers need to do their research.  For example, the shopping category of games and consoles offered the biggest overall average discount on Black Friday, at -11% across all items.  Compared to other shopping categories, the discounts were less significant – mobile phones for instance, only offered an average discount of -2%."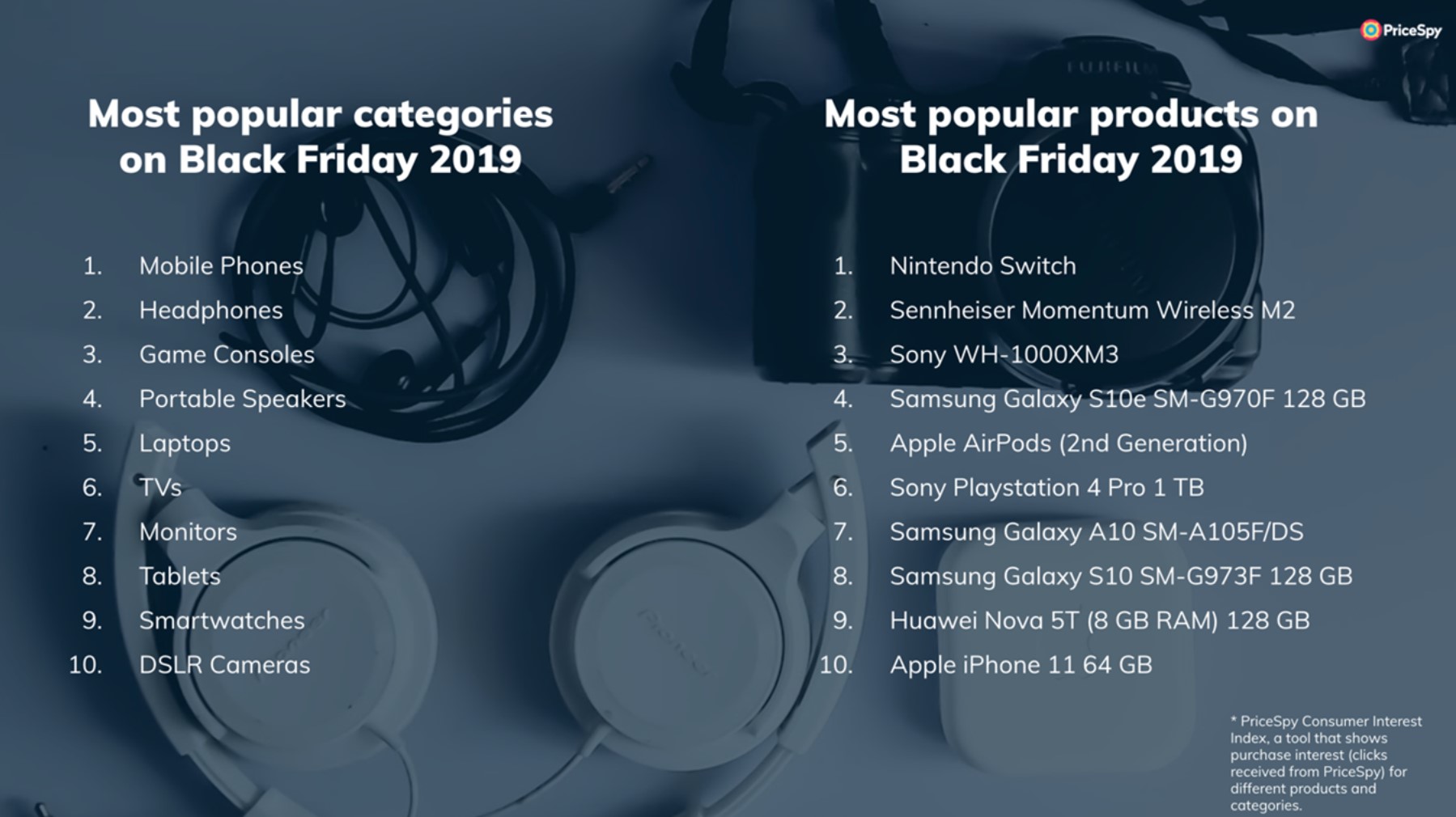 Source: PriceSpy
To help gamers ensure they're getting the best Black Friday deals, follow PriceSpy's thee simple shopping steps:
Step one – Be prepared and stay focused
Firstly, make a list of the items you are consciously looking to buy, similar to what you might do with a supermarket shop. You can do this quickly and easily using PriceSpy's list feature, so that your ultimate wish-list is in the one place.
When out shopping in-store or online, be on guard – as retailers are experts at grabbing our attention, distracting us with tempting offers and discounts to encourage us to buy more. Don't fall into this trap. Instead, stick to the list you've pre-prepared.
Step two – Conduct price research
Once you've compiled your sale shopping list, we strongly suggest you carry out important historical price research.
You can do this quickly and easily using a price comparison website, like PriceSpy. Not only will this save you time, but it will help alleviate some of the pressures people feel when sale shopping.
Simply search for the product you want to buy and click on the historical pricing feature. The website will then bring up the cheapest price the product has been sold for by day, so you can get a clear perspective on how much a product 'really' costs.
So, even if an item is being discounted by 20% for example on Black Friday, shoppers can see if it is cheaper to buy at different times of the year.
If the product appears to be cheapest on PriceSpy, then great, you may have found yourself a bargain – move on to step three!
If the product appears to cost less at another time of the year, then this should be a red flag! At this point, ask the retailer if they're prepared to drop their price to match what the product is being sold for at a different time of year.
If they are unable to do this, be prepared to walk away and think of the money you have saved yourself.
Step three – Compare prices across multiple shops
Once you're confident the price being offered by the retailer on the sale day is a good deal, the next step to take to ensure you are getting the cheapest price possible is to conduct a quick price comparison check against other retailers.
Again, using the PriceSpy app or website can help shoppers do this research quickly and easily, rather than wasting hours trawl across multiple stores.
Even though products have an RRP (recommended retail price), more often than not, comparing prices between retailers can change massively. Carrying out this research can potentially save you a couple of hundreds of dollars, if not more in some instances.
Finally, if you're shopping online, don't forget to double-check shipping fees, as this could bump up the overall price you end up paying. And, if you're buying from overseas, you may also want to consider delivery times.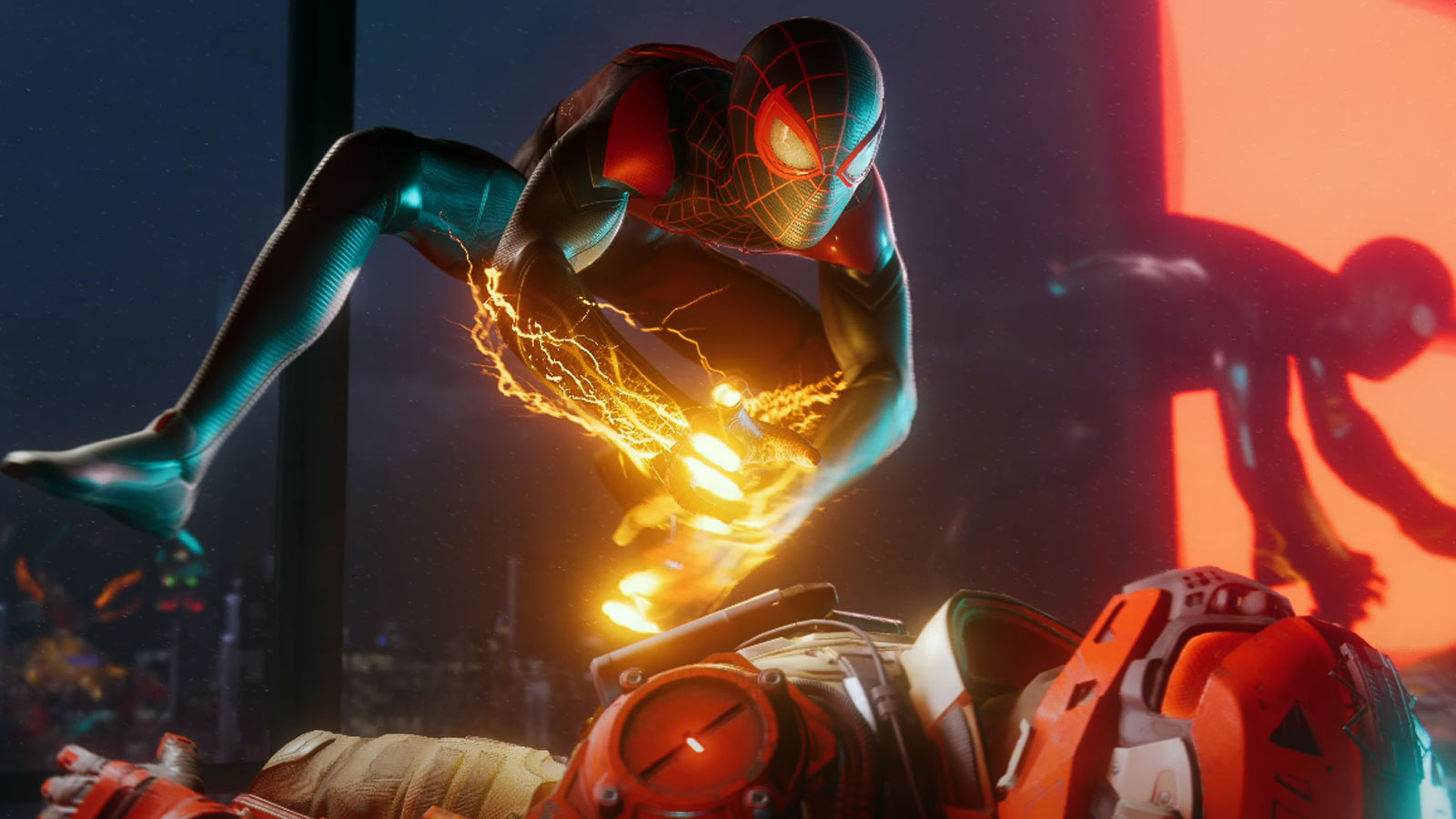 Liisa concludes: "Prices changes every day – multiple times a day. One way to make sure you're never paying over the odds is to use a price comparison site, like PriceSpy. Simply have a look at the historical pricing of the product you are looking to buy, to make sure it is fair and reasonable.
"For those looking to buy a brand new game release, if the Black Friday price isn't as big as what you expected it to be, another great buying tip is to wait three months after the game is first launched – as our historical pricing data suggest this is when prices start to reduce.
PriceSpy has teamed up with us here at STG to give away two of the top predicted to be popular on Black Friday games; Cyberpunk 2077 on PS4 and Spider-Man: Miles Morales on PS5.
To stand a chance of winning, enter our Giveaway by answering this question:
What's the BEST Black Friday deal you ever scored?
There is no wrong or right answer and you can hit us up by placing a comment below, Facebook, Tweet or Email us.
Important stuff: Winner(s) will be randomly selected from those that Comment below / Facebook Comment / Email in accordance to the above Question. Winner(s) will receive a physical copy of Cyberpunk 2077 for PlayStation 4 and Spider-Man: Miles Morales on PS5. Cyberpunk 2077 is rated R18 in New Zealand, Spider-Man: Miles Morales is rated M15+ in New Zealand. You MUST be over the age of 18 years in order to enter this promotion – STG may ask for age verification. Competition ends on the 10th of December 2020. Only New Zealand entries are accepted for this promotion.
To find all the latest Black Friday deals go to Pricespy NZ.
Download the PriceSpy app here.