NOW CLOSED – Online battles can be adrenaline filled and fierce. One slip up and it's all over. One frame drop or moment of bandwidth lag and you've lost the loot.
Or worse you're out of the game.
Orcon know gamers and they know you need a super fast, stable and reliable connection.
They also know us gamers love loot.
That's why they currently have two gamer specific Broadband and Fibre plans that not only give you the super speed you need but also you'll score a sweet Razer Gaming Pack!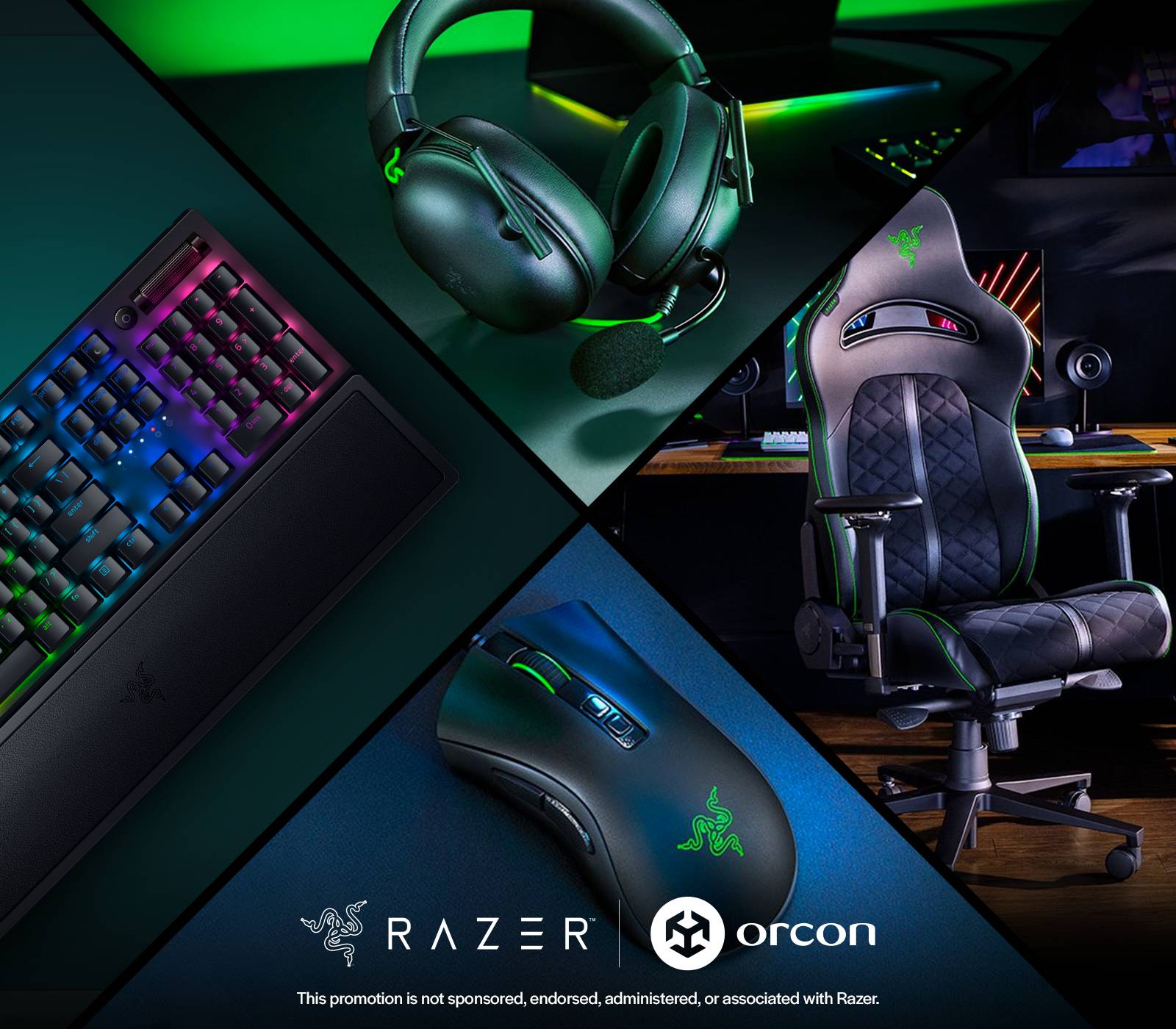 STG and Orcon have teamed up to bring you a chance to get a Fibre Pro 12 month sub on us with a swag of Razer goodness to kit out your games room.
The Razer gear you'll receive is a Razer Black Widow Wired Mechanical Gaming Keyboard, Death Adder V2 Wired Ergonomic Gaming Mouse, BlackShark V2X eSports Gaming Headset and a Enki X Essential Gaming Chair as well as on average *869Mbps down and *506Mbps up.
But wait – there's more!
You'll also get Wi-Fi Pro for free so you can stay connected and stay alive.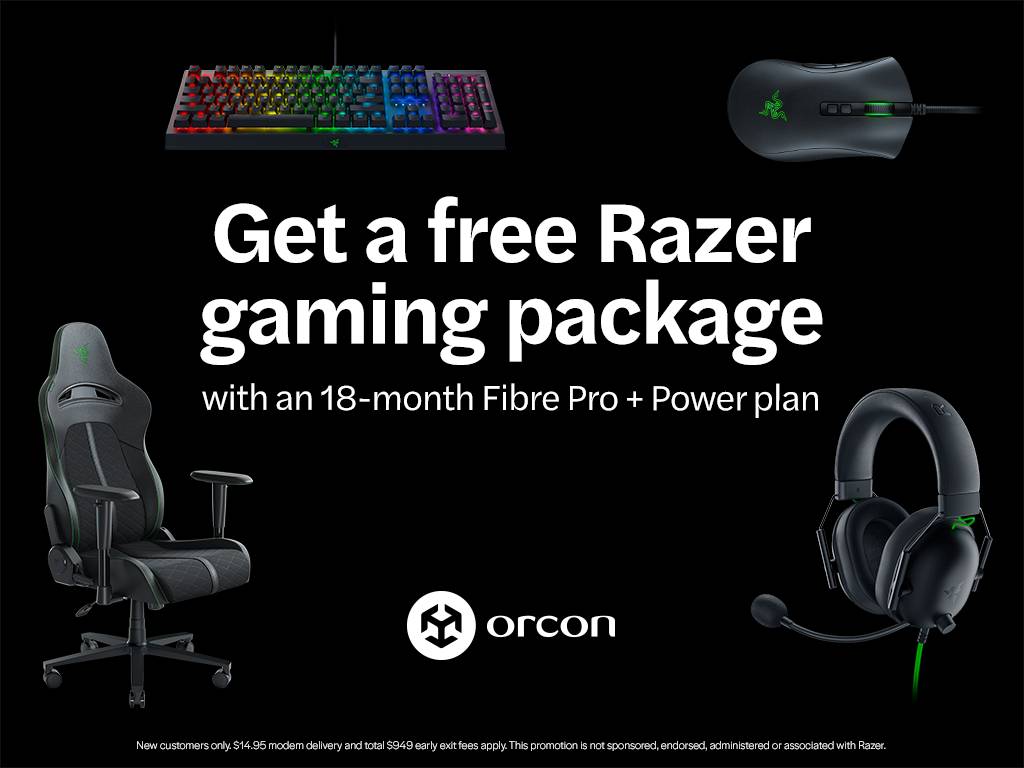 To enter our STG x Orcon Fibre Pro with Razer Game Pack Giveaway you'll need to answer this question:
Orcon Fibre Pro will keep you connected, keep you in the game and at your optimal, so that you continue the battle. How would Orcon's Fibre Pro connection with the Razer Game Pack help you stay in the game?
There is no wrong or right answer and you can be as descriptive as you like.
You can give us your answer by placing a comment below, hitting us up on our Messenger chat, Facebook, Tweet or Email Us.
Important stuff: Winner(s) will be randomly selected from those that Comment below / Facebook Comment / Email or DM in accordance to the above Question. Winner(s) will receive a complimentary 12 months of a 18 month subscription for Orcon Fibre Pro fibre plan. You will receive the first 12 months of connection free and will need to pay for the remaining 6 months, per month after the conclusion of the 12 month free. Plan cost is $99.95 (NZD) per month. Competition ends on the 24th of April 2022. Only New Zealand entries are accepted for this promotion. For further terms and conditions please refer to Orcon's T&Cs: https://www.orcon.net.nz/terms/promotional-terms/ *Speeds may vary, this will depend on environment and location. Orcon Fibre Pro may not be available in all areas. Please check your address via the Orcon website. Promotion is for new Orcon customers only.