Is there anything that the Nintendo hybrid portable cartridge based console can't play?
Time and time over I am amazed at the gaming prowess of the Switch as we see more and more epic titles being squished down on to the smaller platform. Recently BandaiNamco and CD Projeckt RED have ported The Witcher 3 over to Switch.
Including all current DLC including Wild Hunt, The Witcher 3 takes place within a giant open world and, outside a smaller opening tutorial area, you are free to travel where you may. The developers have stated there is over 200 hours of content in the game, and that's absolutely believable.
That said after many many many hours, days and months you are likely to only have ever scratched the surafce of this massive world of magic and missions.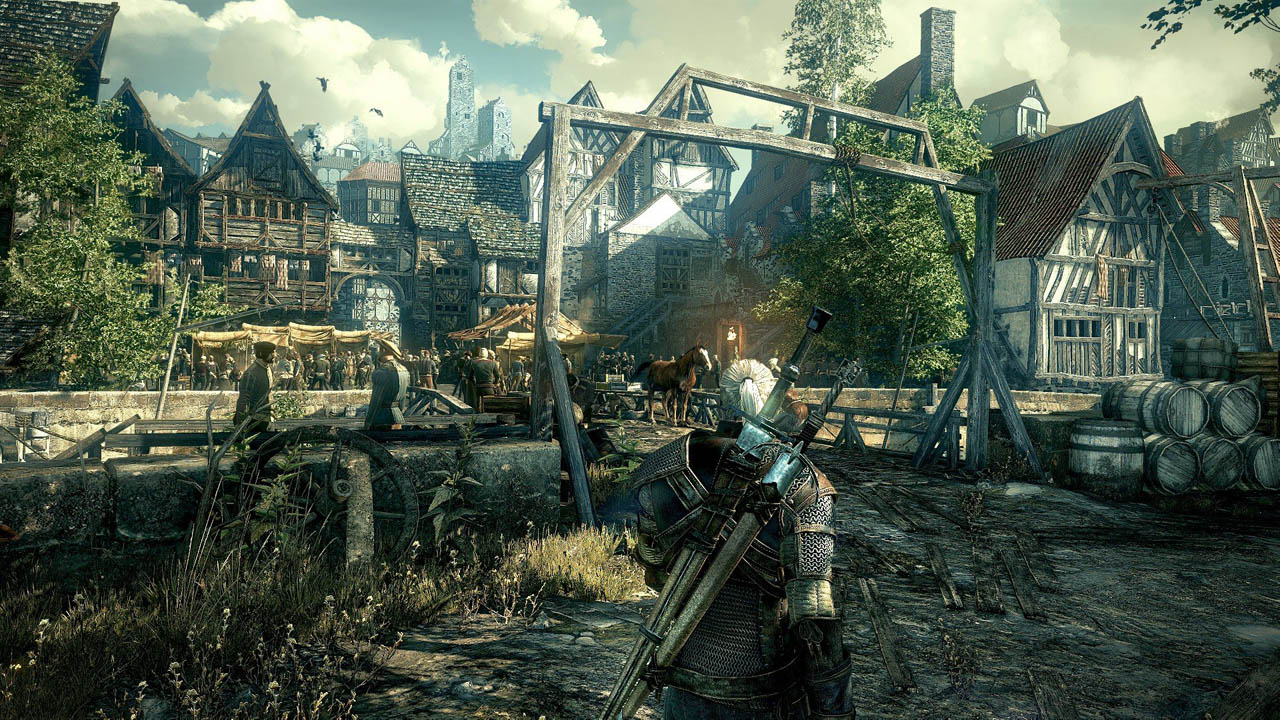 Gameplay is derived from varying tasks that you are likely to pick up alongside the main objective(s).
It chronologically follows the events of the previous two games (which themselves are set after the events in The Witcher novels), though fortunately main protagonist; Geralt has regained his memory and the tired amnesia trope has been put to rest.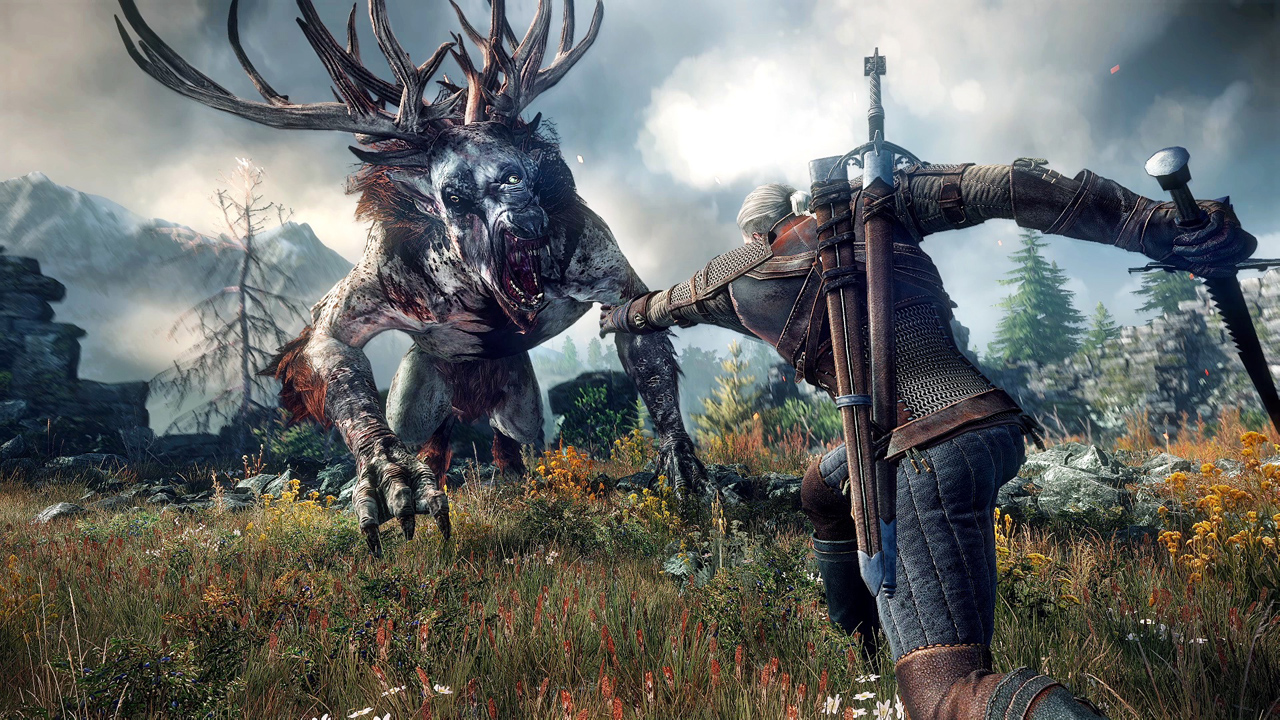 The Nilfgaardian Empire continues its plans to engulf the Northern Kingdoms, now united under the Redanian King Radovid. This is a land at war, where the geopolitical stakes are at an all-time high, and Geralt's mission is to find Ciri, his one-time ward amidst this strife. The Witcher's world is full of believable characters, from kings to peasants, each with their own biases, and (often quite vocal) attitudes. Saved peasants don't necessarily greet Geralt with automatic praise, perhaps instead reacting to the mutant with revile.
The thoughtful and mature approach to NPCs is just one way the game demonstrates a willingness to go beyond stereotypical fantasy tales.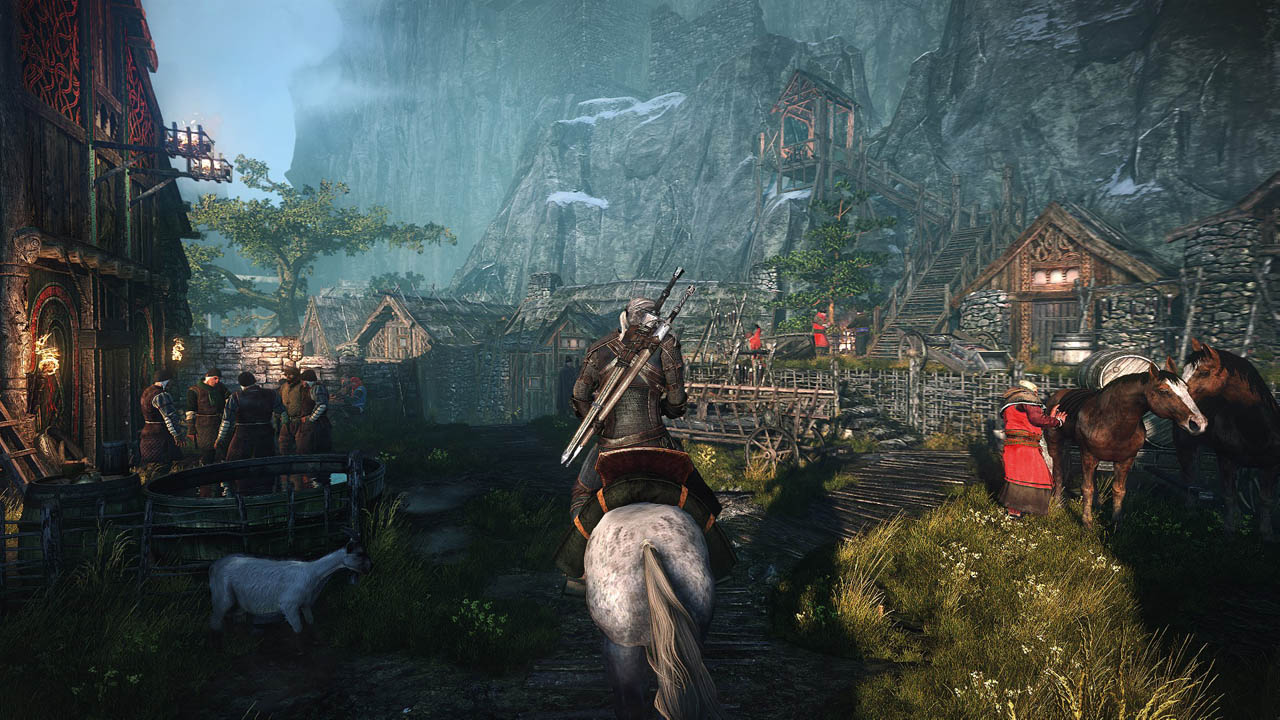 On horse back or on foot there is so much to explore and an almost endless stream of NPCs to talk with. you can also partake in a card game that is signature to the Witcher games, known as Gwent. These play out similar to a mini-game and are usually encountered at more character or task specific intervals.
The Witcher 3 is a clear winner in the open world RPG genre – and it has been since its 2015 release on PC and consoles.
Now those that played on those platforms can take Geralt and his adventures on the go, whereas newcvomers that own a switch can discover the magical journey that is The Witcher 3.