Adventure games are enjoying a renaissance, and with new tools indie developers have the opportunity to introduce this previously-dominant genre to new audiences and recreate experiences for veteran gamers. The Padre (out now for Nintendo Switch and on Steam for PC), is one of these games.
You are a demon hunter catholic priest, given the task to find your old Cardinal friend, with whom you have a complicated relationship. This search leads you to a mysterious, haunted mansion which you must work your way through to find the Cardinal and work out what's happening. It's a classic, horror-inspired journey that embraces cliches of the genre without falling into stereotypes.
Your priest is the grizzled sort, one who has been around for a while, who has seen some stuff go down, and has developed a bleak sense of black humour as a result. He grumbles and mumbles to himself as he goes through the mansion, reacting to things the strange and varied things he sees. There are lots of small nods to pop culture and other easter eggs hidden throughout the game, and it felt like the developer was occasionally winking at me as I progressed.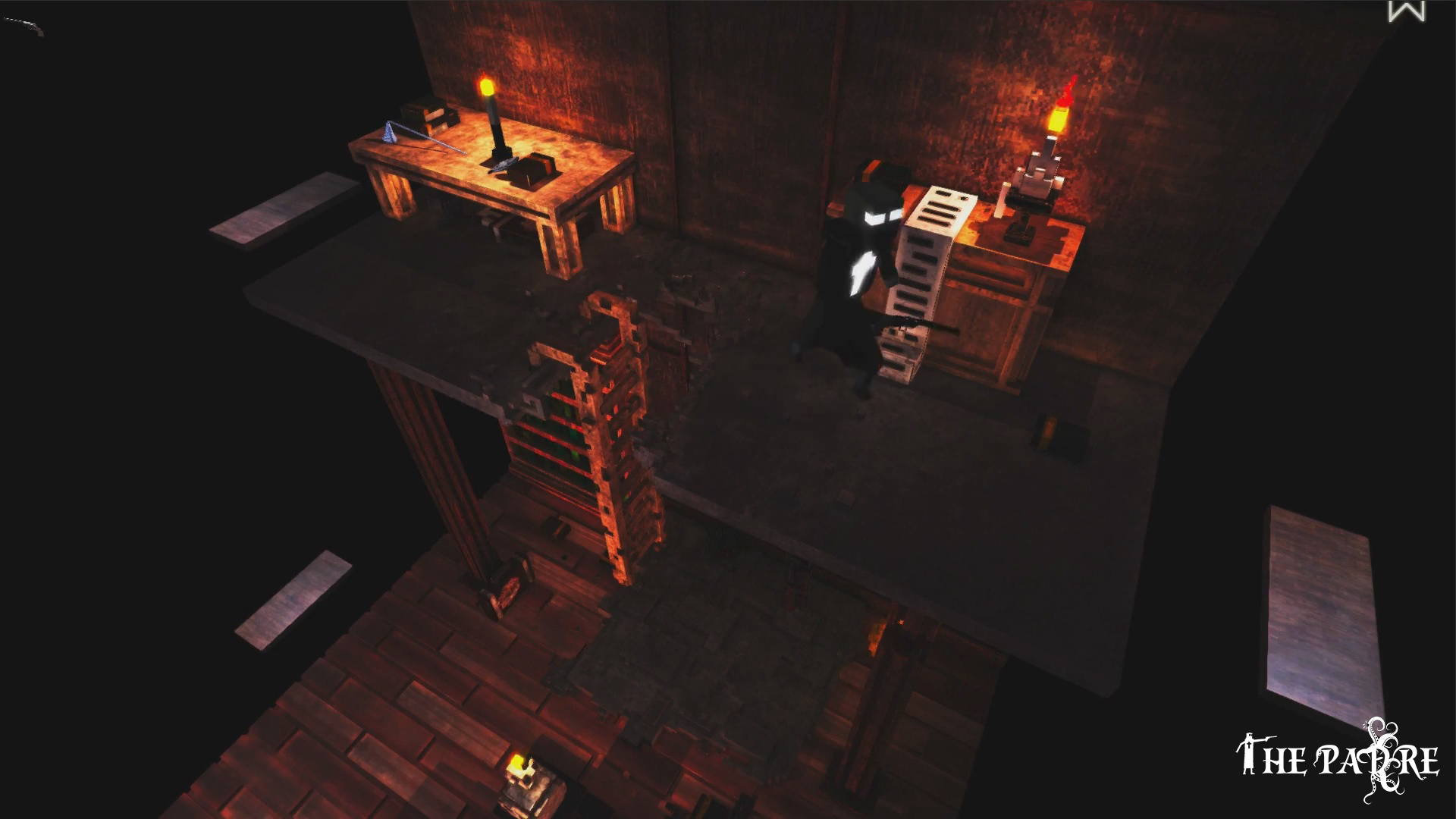 The mansion is filled with puzzles, traps and enemies to get past. Almost every room or scene has some upfront puzzle but the, behind that, a deeper layer that you'll almost always need to work out to continue. Some puzzles involve manipulating the environment, like permanently putting out a candle that reignites as soon as it's extinguished. Others involve tricks to getting past enemies, while a third involve more straight-forward tile puzzles. Each puzzle seemed fair, and there weren't too many times that I thought the answer to a puzzle was particularly illogical.
One of the weakest parts of The Padre is the combat. At times you'll have to hit or shoot enemies with a gun or assortment of melee weapons. To swing or shoot you'll have to highlight the enemy with your mouse, then hold down for an attack. The longer you hold the harder you hit. But an enemy can interrupt this at any time, so it can be difficult to get a hit in. There are potions around the mansion, but you still must be careful, as an ominous jar fills up every time you die. If the jar fills, so it says, your journey starts again. I never actually got to see what would happen, but it felt unfair to be punished with an increasing jar and potentially wiped save file when I died seemingly as the result of cheap combat mechanics rather than my own incompetence.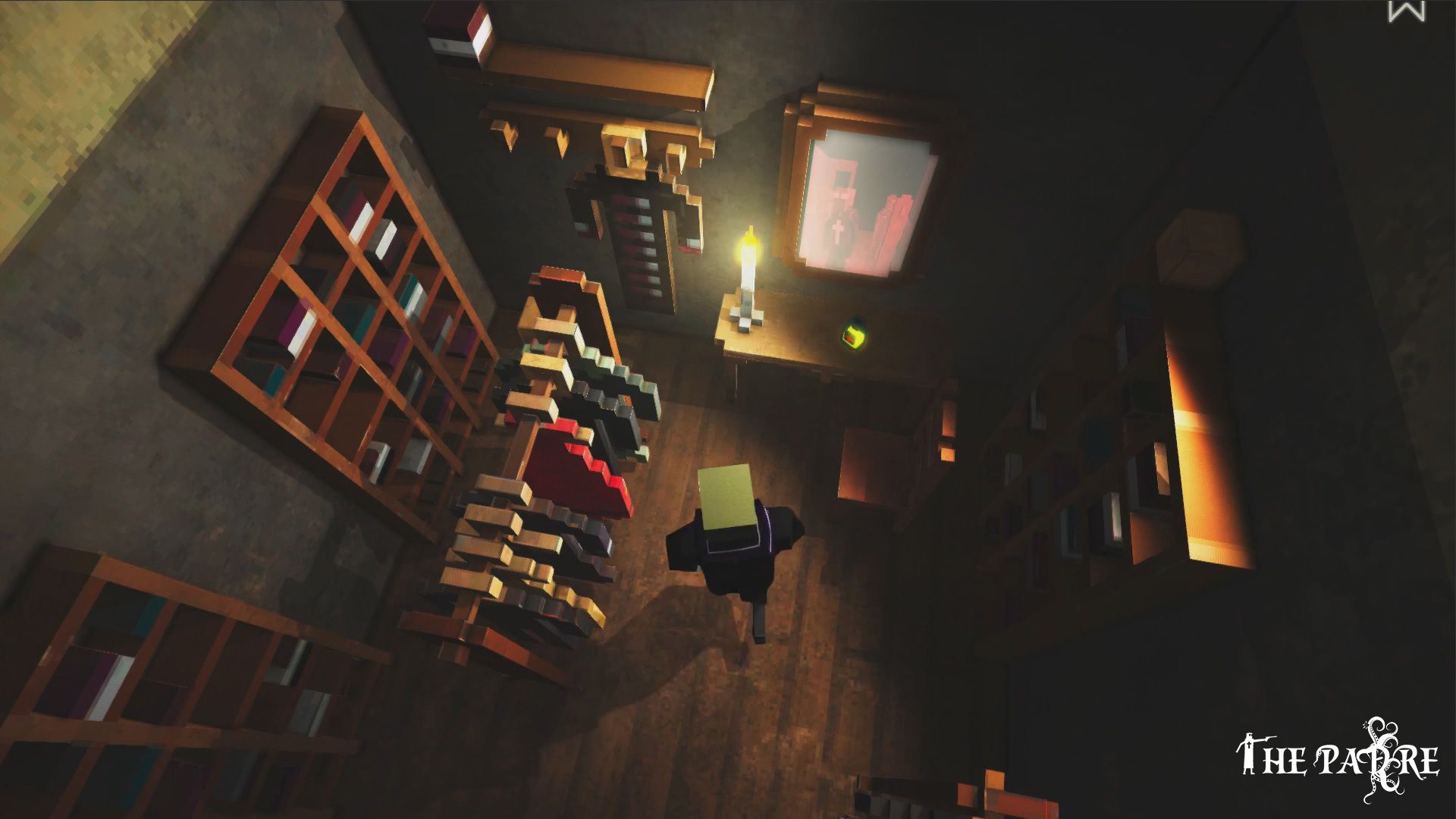 The Padre has a gorgeous aesthetic, one based heavily on Minecraft's blend of 3D environments with low-resolution aesthetics. Combined with some advanced lighting techniques, each scene in The Padre gives the appearance of papercraft dioramas.
The Padre is a relatively short but highly enjoyable romp through a creaking, snarky mansion. It's puzzles are just the right level of difficult, and it's tone balanced well between spooky and humorous. While it is let down by it's unsatisfying combat, at least those fights don't take up a huge portion of the game. While demon hunters in games are typically huge muscly men, why not try a different sort of demon hunter in The Padre?
Game Details
Released: May 2019
Rating: M15+
Platforms: PC (Windows 10), also released on Nintendo Switch
Genre: Action / Adventure
Developer: Feardemic
Publisher: Feardemic