Get your thumbs pata pata pata pon'ing once again.
The PSP (PlayStation Portable) game which sees a musically inclined native race out to dominate and terminate threats to their existence originally released in 2009 and now, in 2020 has had the remaster treatment.
Patapon 2 is a direct sequel to the first title (also PSP) where they set sail on an adventure to new lands.
But their adventure is cut short by an evil Kraken who destroys their ship and forces the Pataponians to swim to the nearest land – which happens to be their original homeland.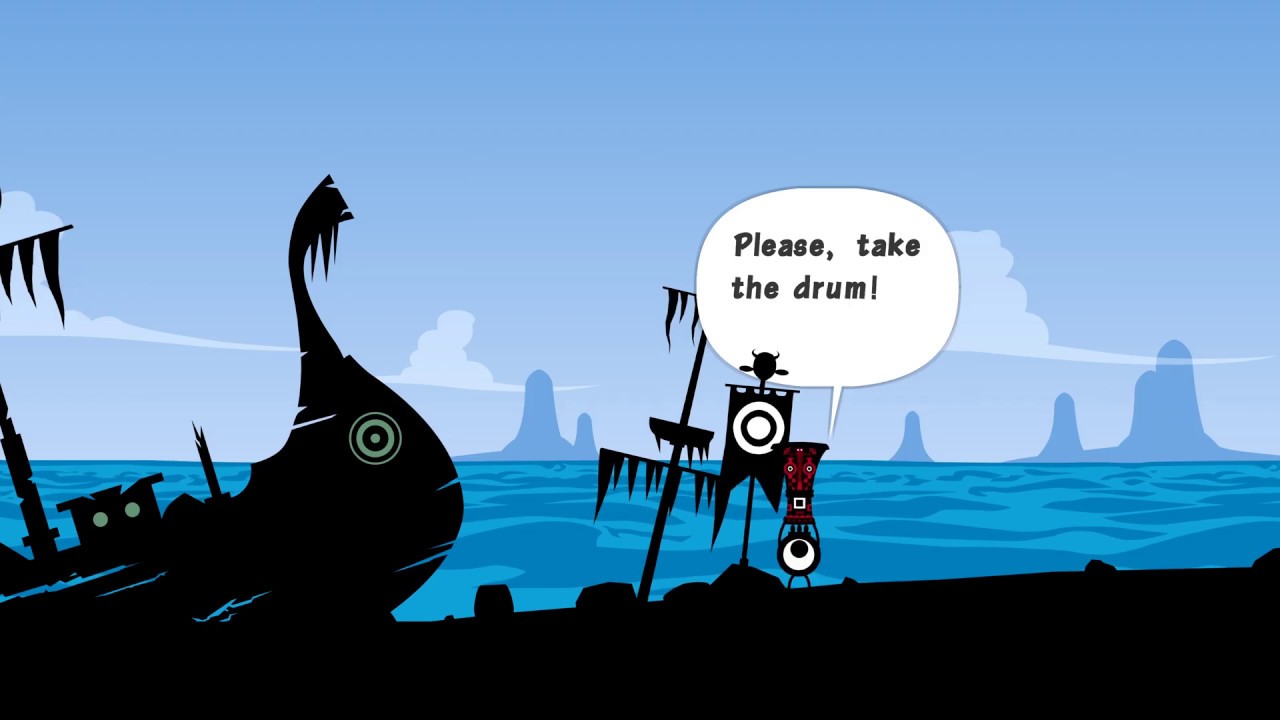 Gameplay is much the same as the original too, you control a tribe with varying objectives in cell-shaded dark 2D animation by timed presses of either Circle, X, Square or Triangle.
The button combinations are dictated by the game and do get tricky to execute after a time.
There is almost a taste of turn based play with this rhythm influenced button mashing.
As you tap to the primal beat your Patapons will defend themselves, perform in-game actions as you work through the game's story.
Simple? Yep. But it does get very difficult.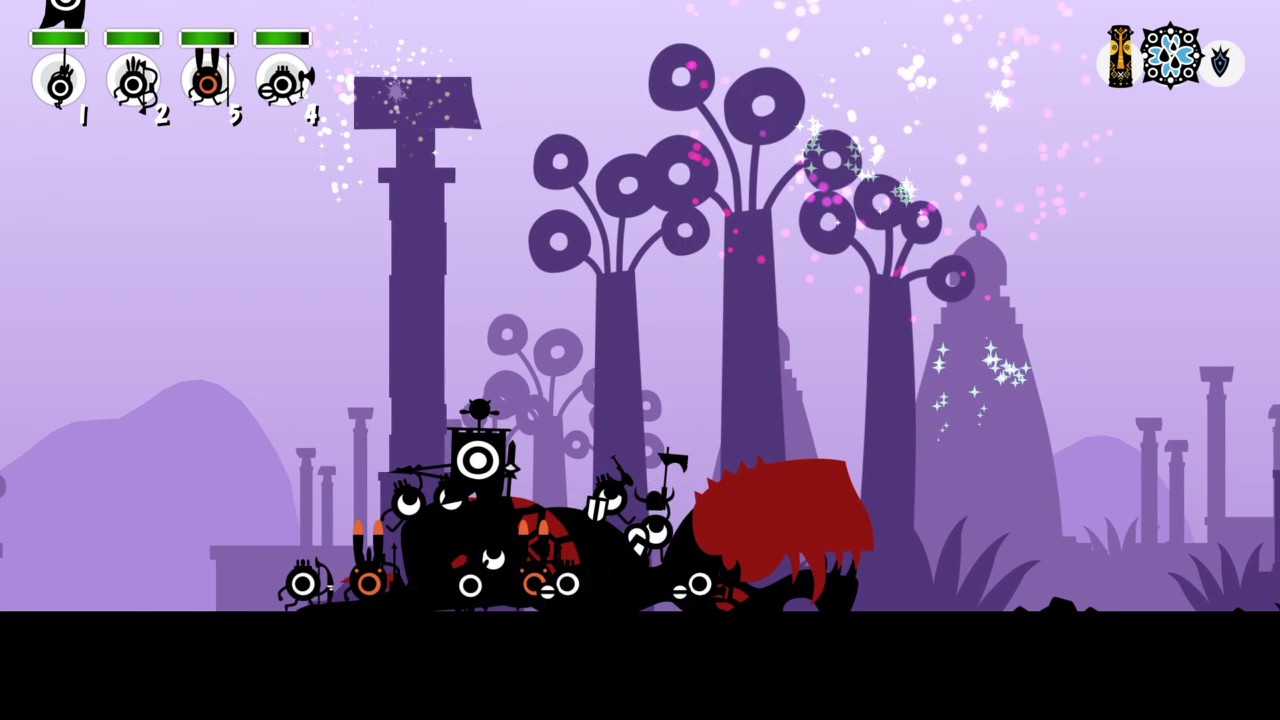 Patapon 2 sees a few characters from the first game come on over in to this second edition… some more surprising than others if you played to the first Patapon title from beginning to end.
Ported over to PlayStation 4, this exclusive PlayStation game is easy to pick up and play for anyone.
Remastered graphics see it now playable in glorious 4K.
If you missed the first Patapon you'll still be good to go on the second game, there is a recap of sorts to get you up to speed.
An addictive title in the same vein as LocoRoco (which also got a remaster do-over for PS4 in 2017).
Recommend as a social game, one for the kids or as a chill out play.