So you're in to e-sports. You are about to head to a LAN party, which means unplugging your overly large RIG packing up your preferred peripherals and lugging the cumbersome but custom and weighty PC around.
All serious PC gamers know this experience and do it on a frequent basis. Global PC manufacturers know this and have a damn fine solution for us.
Recently Lenovo, who make both Business and Consumer PC's and Laptops, including peripherals worldwide, released their 'Y Series'. Comprising of high spec'd gaming PCs and Laptops. Lenovo sent StG a Y710 Cube to check out.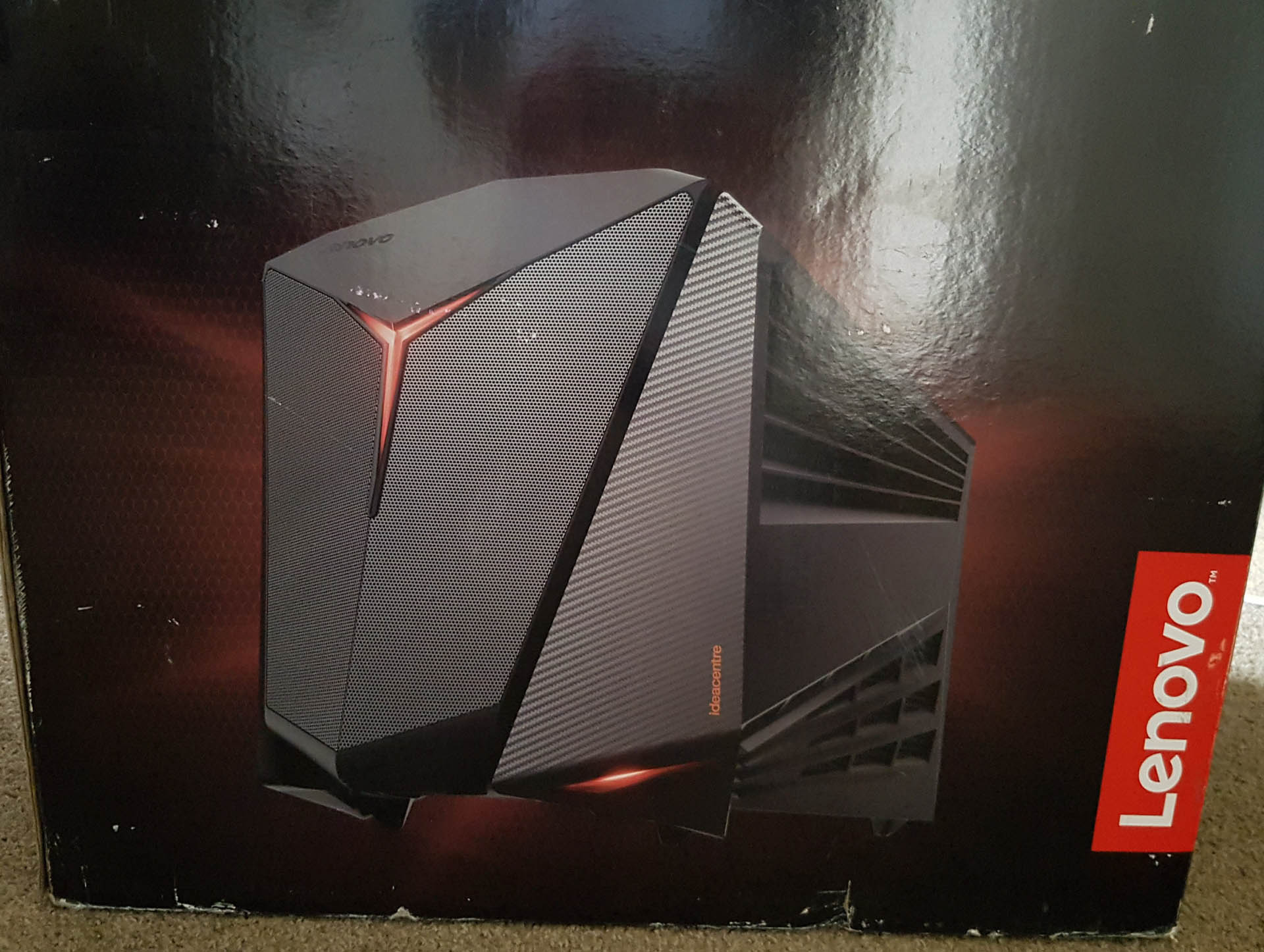 When the unit arrived the box was actually smaller than I was expecting (having recently reviewed the HP Omen X which is mammoth in size).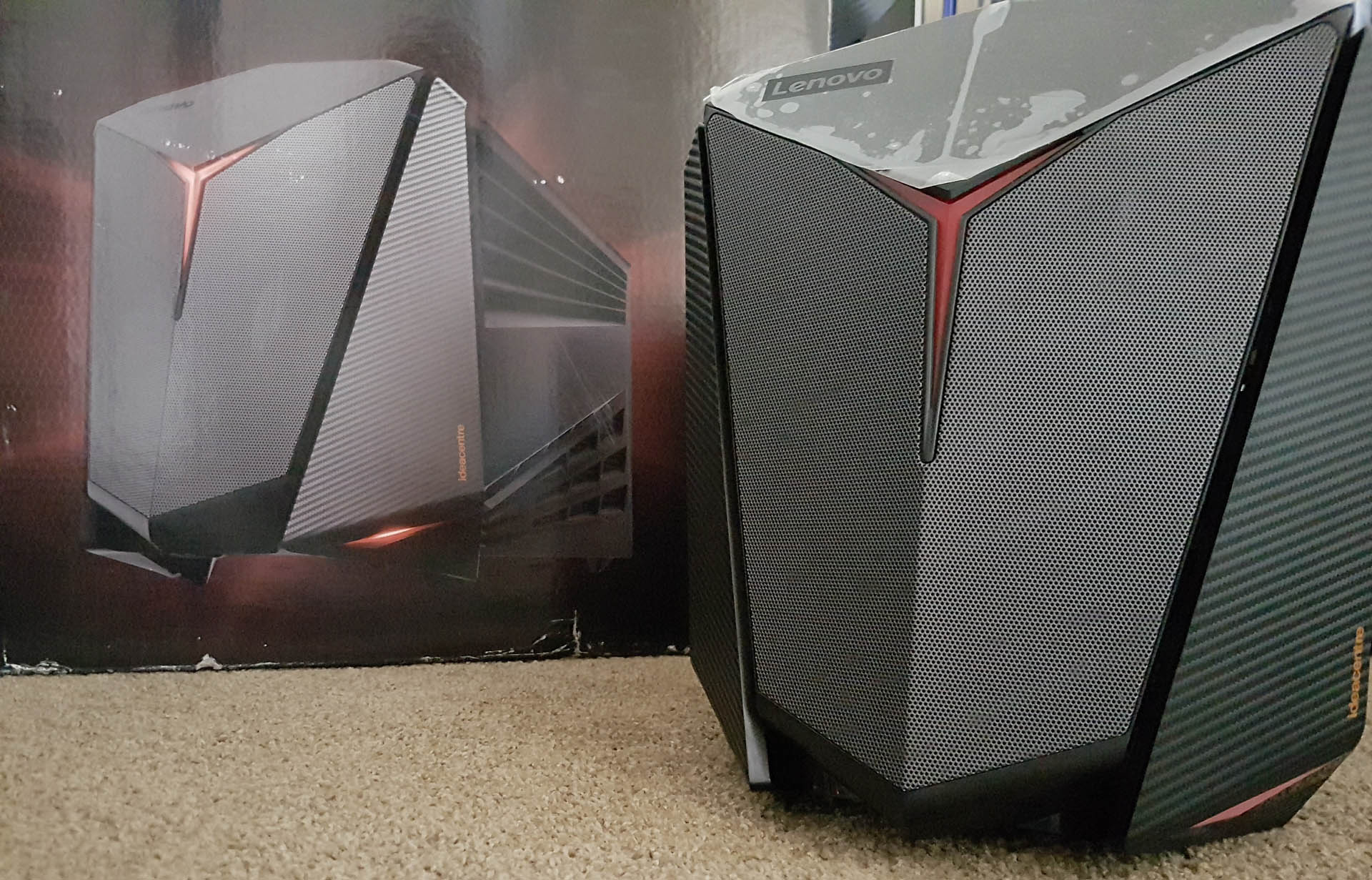 The Y710 Cube comes with all that you need. In the box is of course the Cube PC itself, but before you get to the bottom of the box you are greeted with a supplied chiclet Lenovo keyboard and mouse! This was unexpected but very welcome and ensures that you are able to get up get going instantly.

The Y710 Cube is a small form factor PC with superb casing which looks very centurion. Not overly done with lighting, the sleek and curved case looks as formidable as it does exquisite in low light or a darkened gaming dungeon.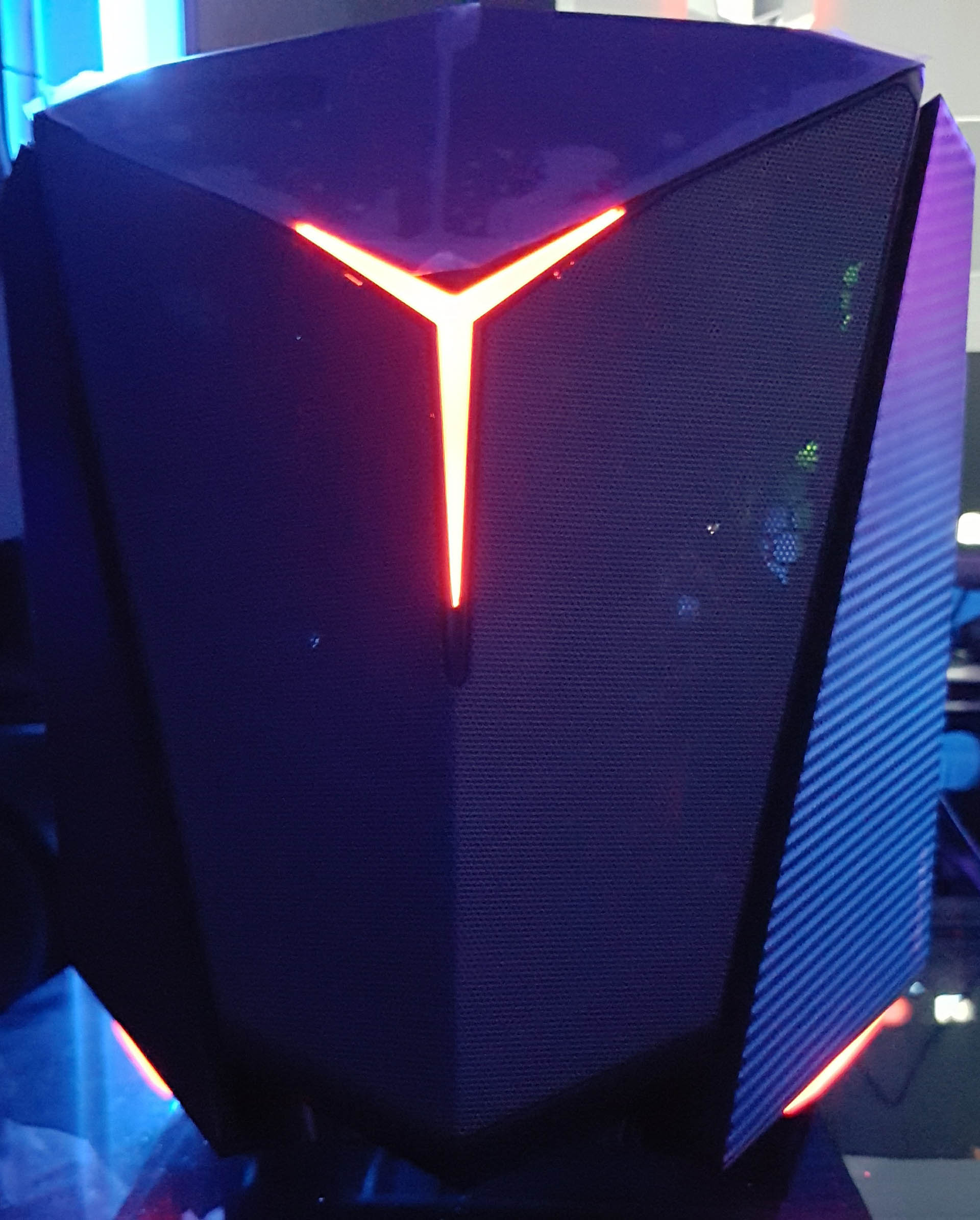 Lenovo designed the Y710 Cube to be a portable device. And it is. The Y710's award winning design sees a handle at the top of the case, so you can literally pick it up and go. Weighing only 7.4KG you do not need to be a serious iron pumping gym fanatic to tour around e-sports arenas.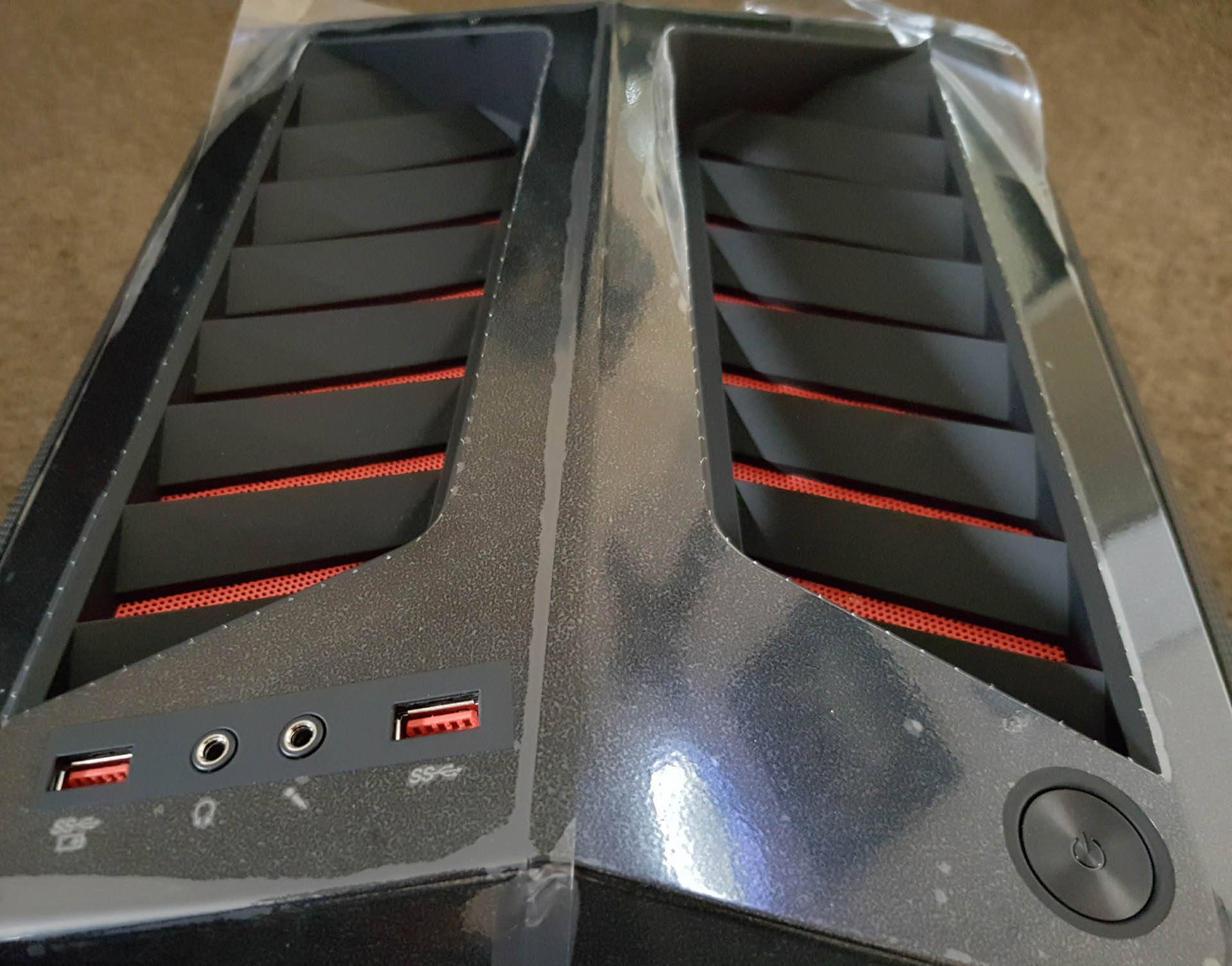 Being small and light does not mean that it is without it's functionality. You have two USB 2.o sockets at the rear of the unit and two USB 3.0 (two at the top of the case giving four 3.0 sockets in total) aswell as the ability to plug in four monitors simultaneously. PC Gaming requires killer audio and if you do not use audio via the HDMI then you have the option of high definitition sound output via the 3mm sockets at the rear.
Alternatively you can always use a gaming headset – Lenovo have a 3 mm socket for this at the top front of the case to save you reaching around to plug and unplug it.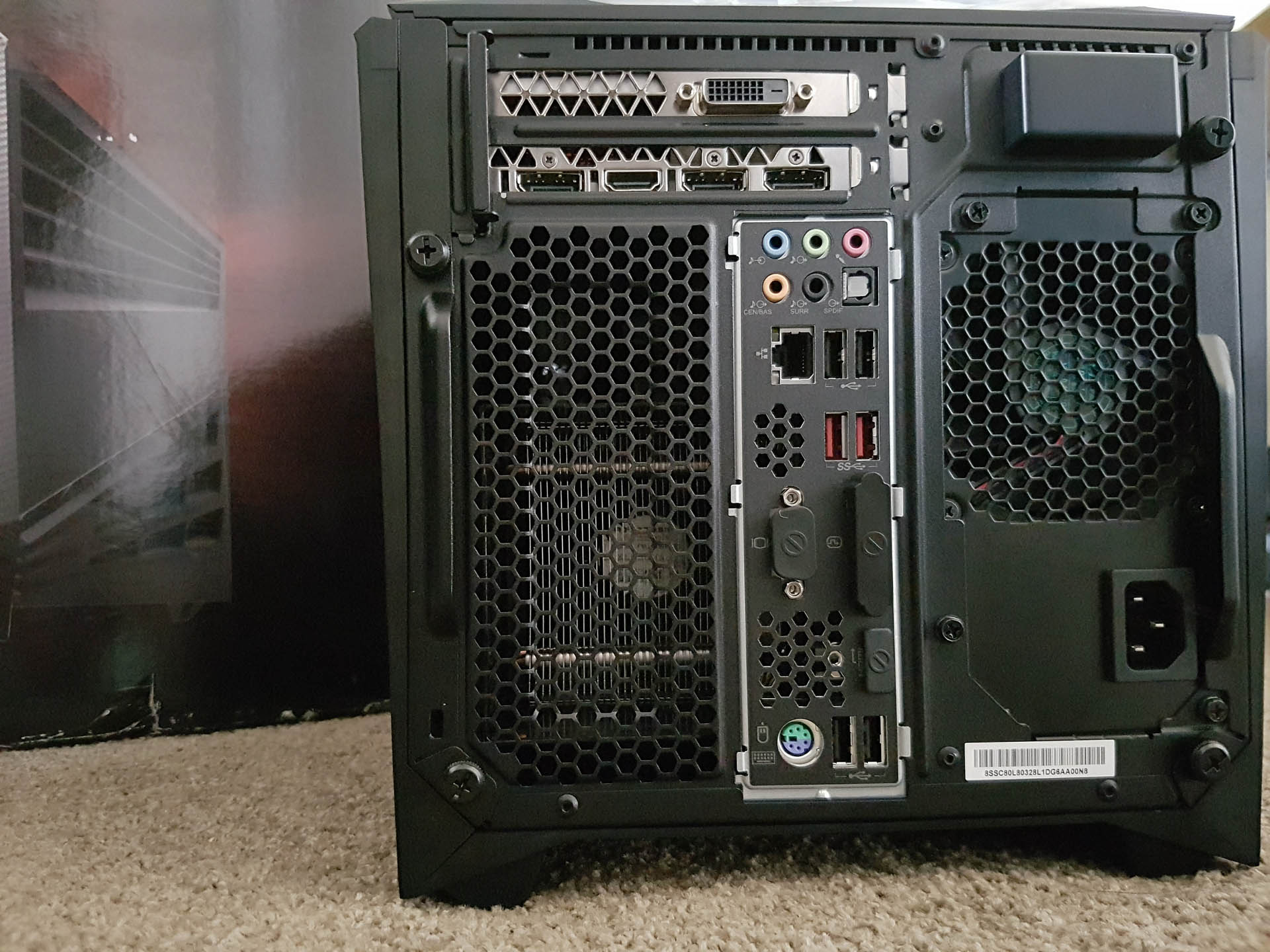 Speaking of audio – once switched on and the pre-installed Windows 10 is loaded up, you will find some light weight Lenovo proprietary software.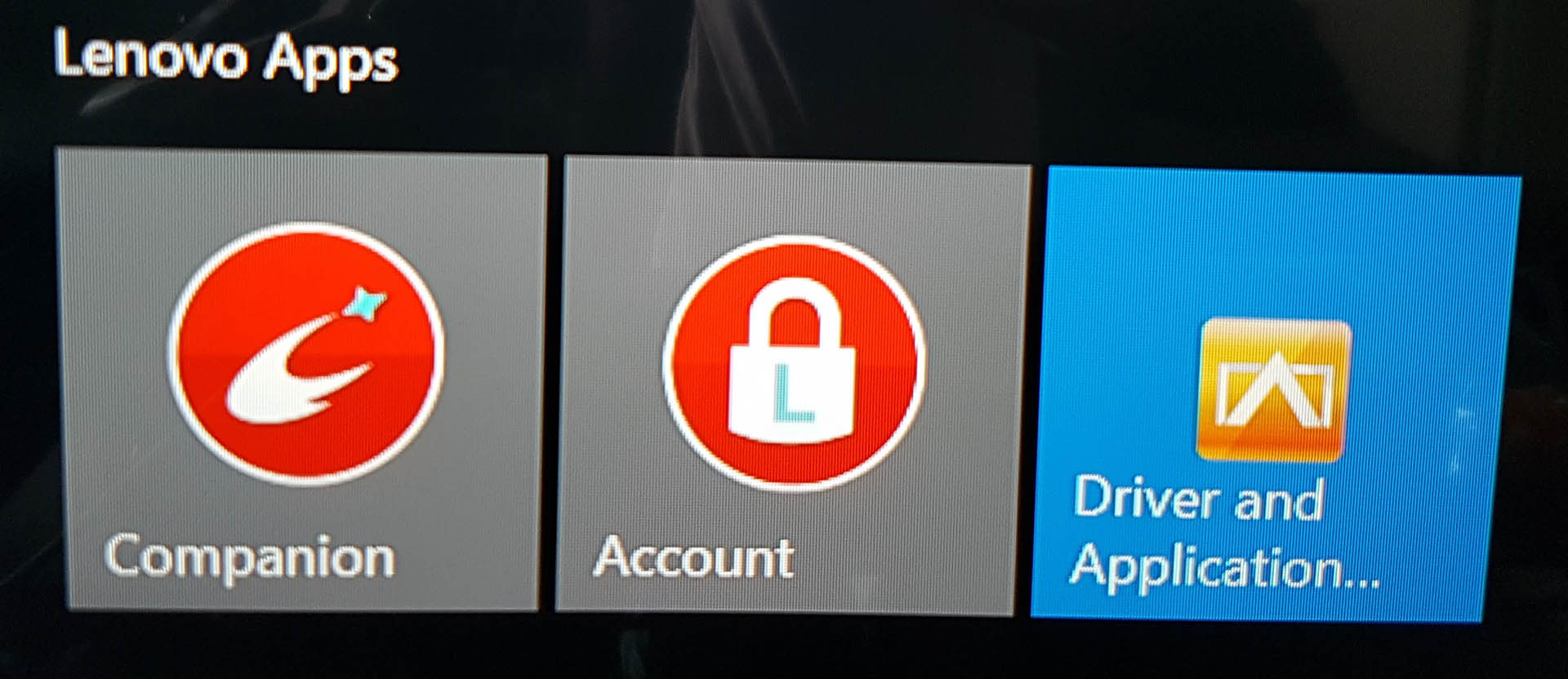 This enables you to (among other things) to tweak and enhance the audio to your preference and surroundings.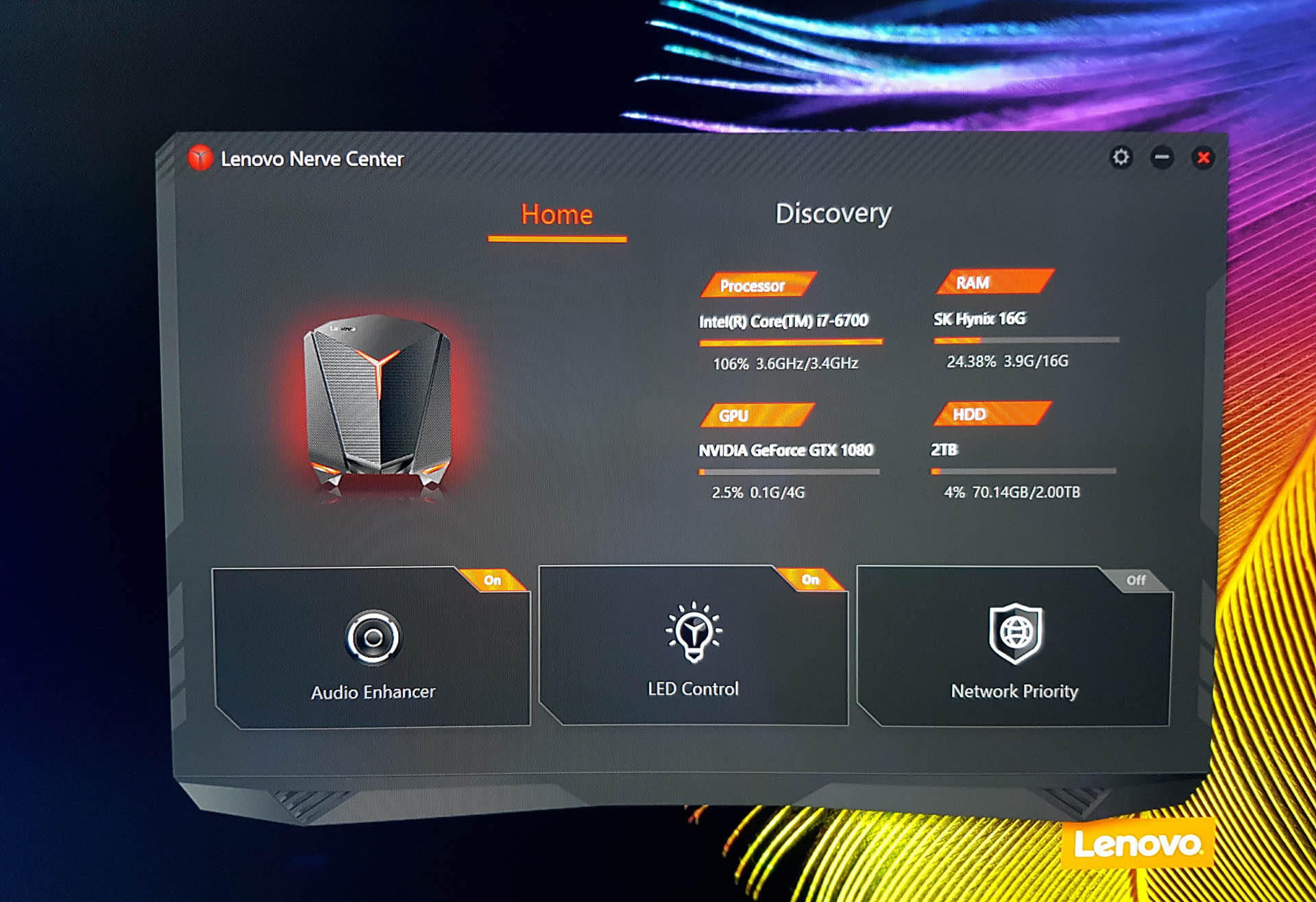 Under the hood there is enough power to make you the gaming pro of the e-sports arena. 16GB RAM comes as default, a 256 SSD for your OS, 6th GEN i7-6700 Processor (8M Cache, 3.4GHz), Turbo Boost 2.0 (4.0GHz) and an NVIDIA GeForce GTX 1080, 8GB DDR5, DirectX 12 (DVI, HDMI, 3 x DisplayPort). Depending on region and model this may differ and could have a NVIDIA GeForce GTX 1070 or AMD Radeon R9-370X with similar or lesser specs.
Naturally, our just over a week of gaming on the Y710 Cube bore no issues whatsoever and we experienced pure smooth framerates at 4K and no in-game lag or hang ups. Gears of War 4, Dishonored 2 – no issues.
Priced alot less than I was expecting for a high end Gaming PC you are looking at AUD $1,899.00 for the model we have unboxed and reviewed.
Lenovo have it cinched. High end gaming, portability at a fraction of the cost of similar pre-built RIGs on the market.
To find out more on this model visit the Lenovo Official Page Here.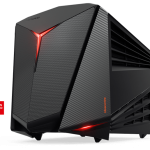 Lenovo Y710 Cube Unboxing & Review