No need to go to Ibiza – the music fest can be at yours.
Fuser is a DJ 'game' from the digital interactive maestro's Harmonix (Rock Band) where you're presented with a varied genre selection of licensed tracks, from the 70s to 2020 that you add in to your 'crate' and then splice them up into beats, vocals, tempo's and rhythm.
First up though, you need to either select or create your own DJ.
The creation tool is littered with detailed options from ethnicity to facial features, body type, and clothing.
Then you're thrown on to a laser light stage surrounded by fireworks with thousands of hyped up fans in a crowd pit waiting for you to start your best mixing.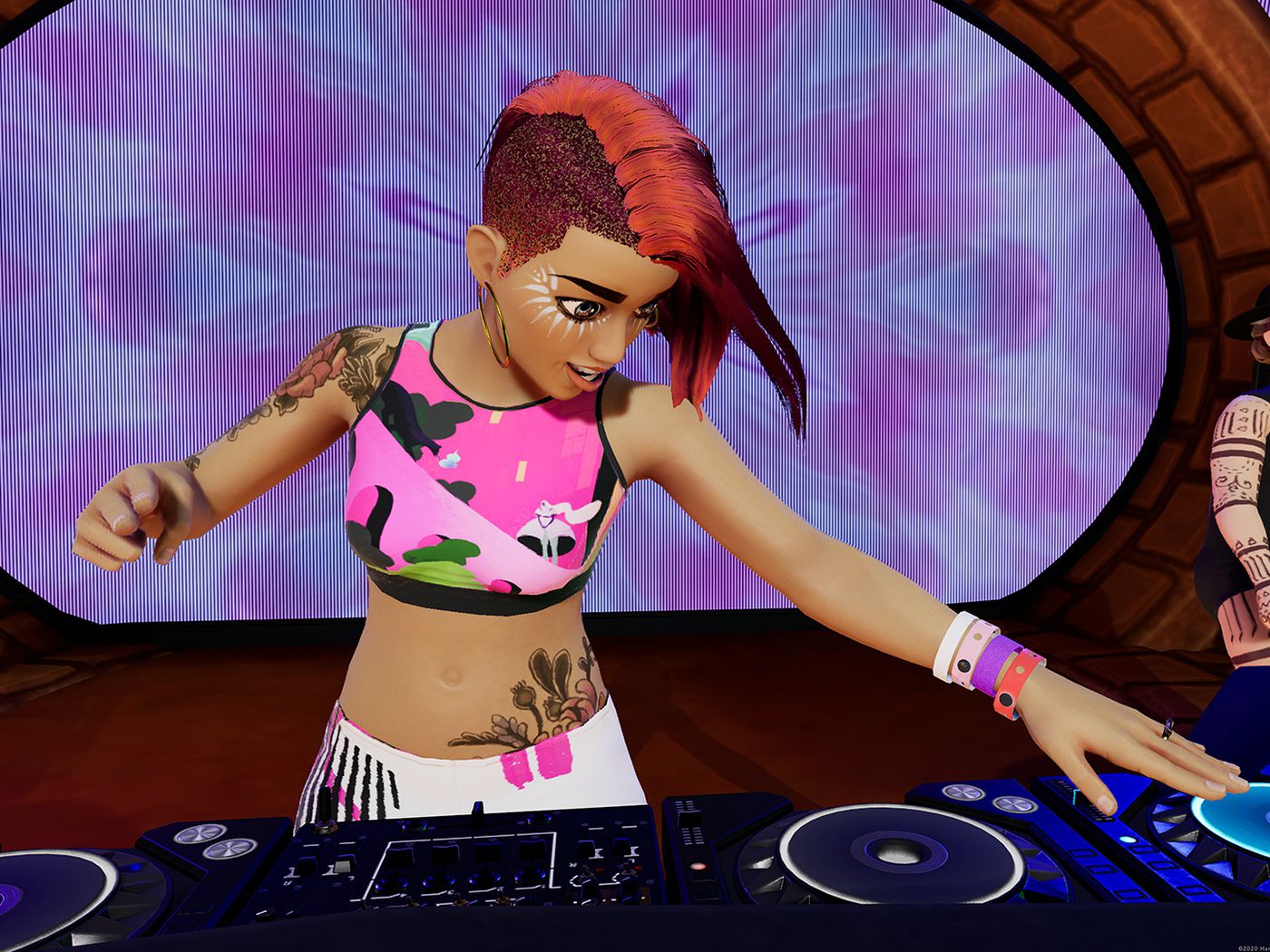 This is the tutorial – and it's here that you'll be given a handful of objectives to do to get yourself up to speed with the controls and how to manage the tracks in your library (called a crate).
After completion you are rewarded with credits. you need these to purchase the available in-game tracks.
Once you've mastered this intro – it's in to the game. And when I say game – there are gameplay aspects to it, but Fuser is more of an experience / entertainment title that I have a great appreciation for the complex development that game would've taken to produce.
You can opt to drop yourself right in to the Campaign game – where, similar to the tutorial you would've just worked through – you have a set of objectives to work through.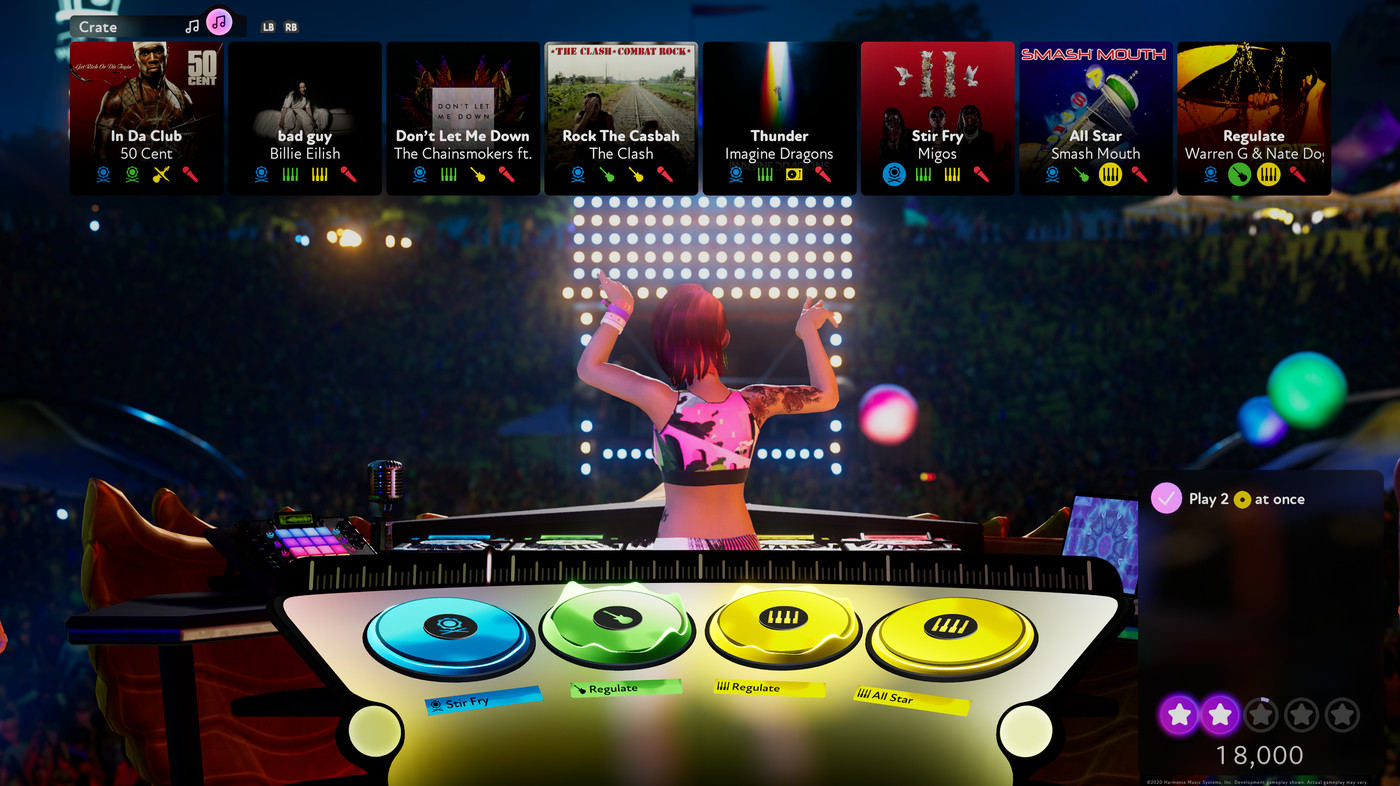 You set up the tracks in your crate, swapping them out and replacing them with any of the available ones – ultimately having well over 20 tracks in one session for you to mix with.
Completing objectives successfully nets you more credits.
Unless you're a mixer whizz I do recommend giving Freestyle mode a jam as your first bout in to Fuser.
Freestyle is basically a practice where there's no tasks and you can mix it up a storm.
The four turntables that will be in front of you correspond to beat, tempo, rhythm and vocals. Each are colour coded to the coloured buttons on your Xbox controller.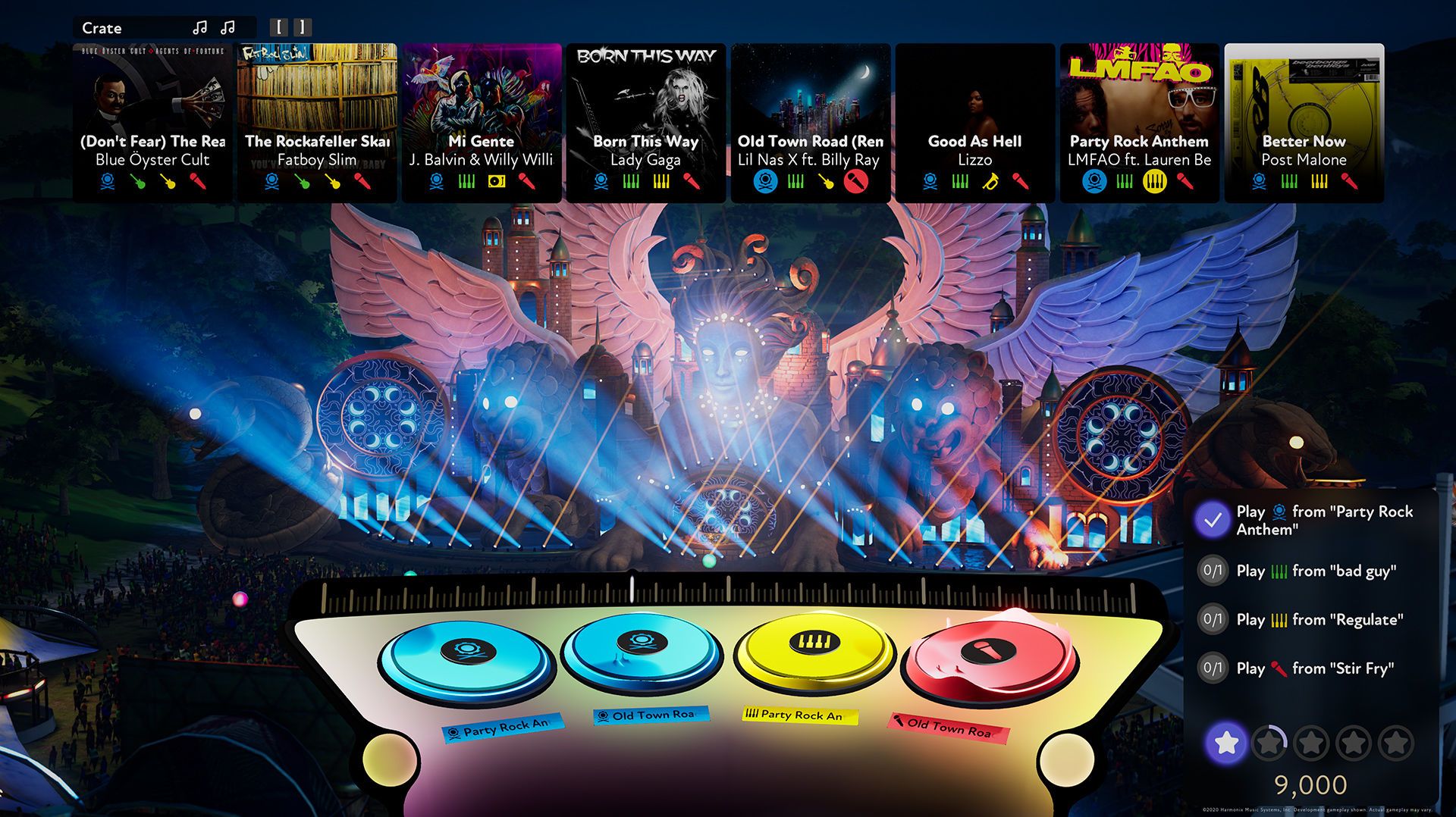 There is also a track guide, if you're observant, where coloured dots will be presented along the main track bar, highlighting the optimal timing to drop a new beat, swap out the tempo or change the track for the vocals. When you make changes the game will adjust itself accordingly and sync all of the four tracks you have going on, automatically adjusting the speed of the vocals or tempo as required. The coloured guides also adjust with every track change you make so you can still make those swap outs at crucial timing.
And that's what playing Fuser is all about – timing, as DJ'ing is in real life.
Fuser is a social game too. Play other Fuser player's shared tracks, share your own to the Fuser community and get in for some local co-op action.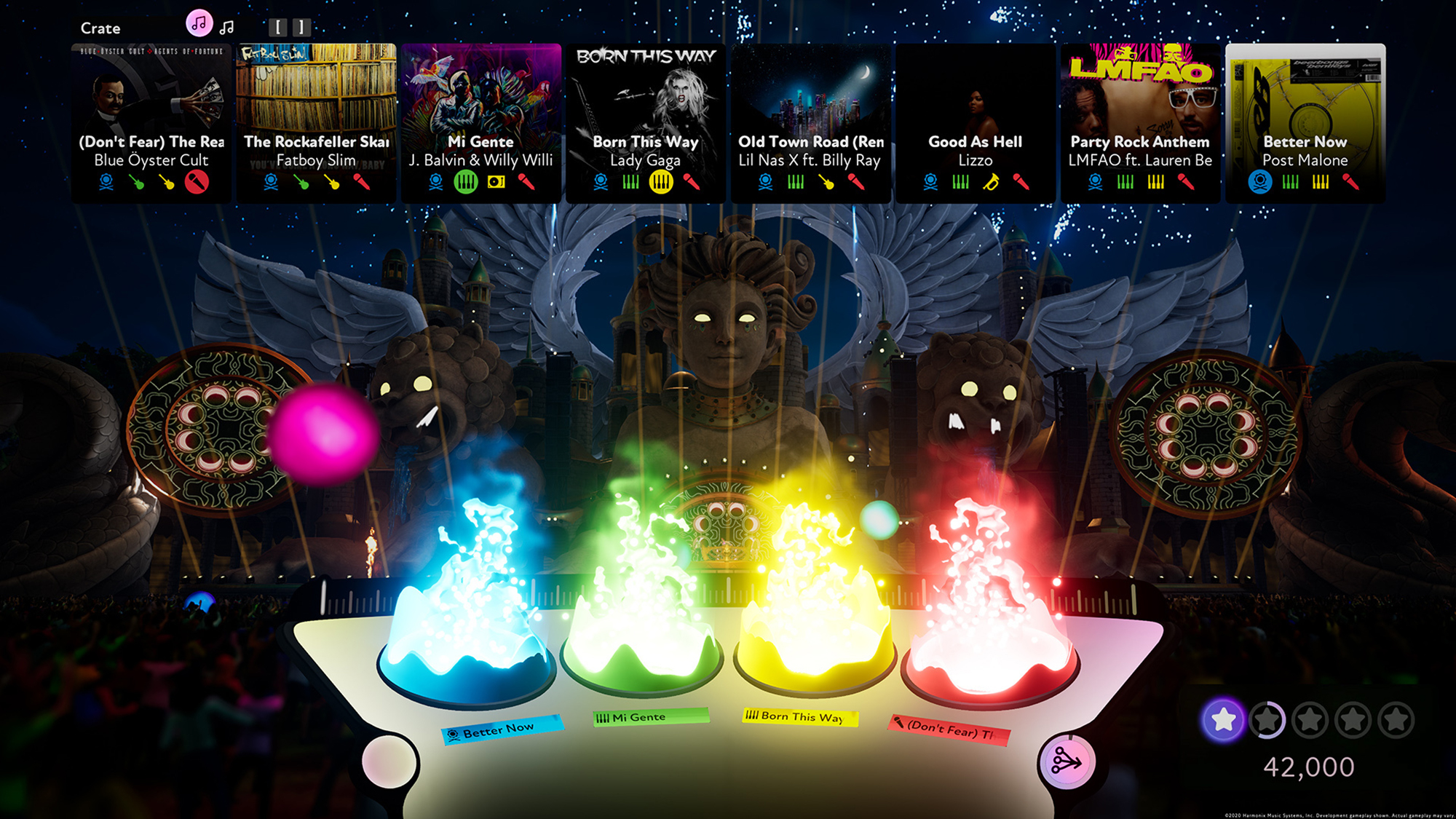 Fuser is an explosion of auditory sensuality as you create your own commercial quality remixes of songs you already know and probably stream on a regular basis.
Differing arenas (stages) open up as you progress and as you get real good more tools open up for you too, such as samples and being able to tweak at a micro-level.
The game's full library has around 100 tracks on offer from Hip Hop, Country, Contemporary, Pop, Rock and Dance from nearly every decade in the last 30 or so years. There are DLC packs, where you can purchase full song packs or buy individual songs – but these cost real world money and are a bit expensive.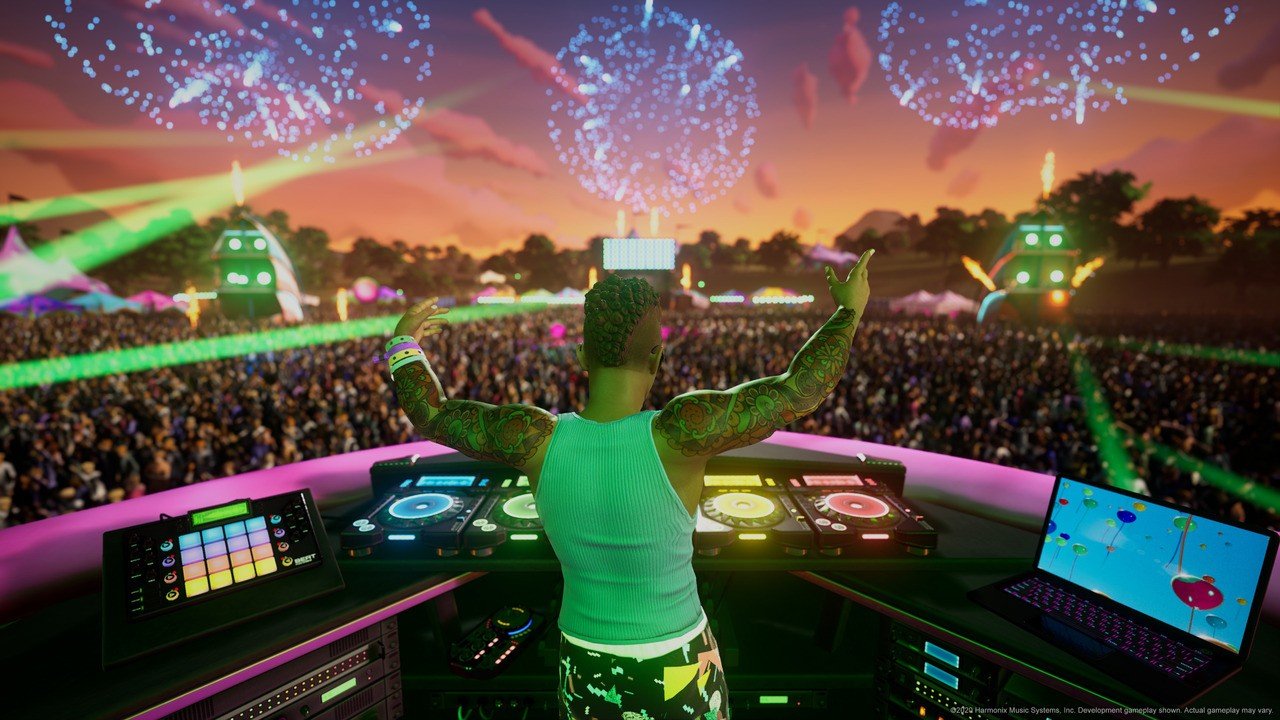 If you've always fancied yourself as a bit of a DJ, simply love music or looking for something different that is likely to hook you in – Fuser is definitely the one.
Start recording, do your best 90 minute mix, snapshot it so you can return to it, if you want, bring it out at your next social gathering and let it play to the entertainment, amazement and bewilderment of your friends and family.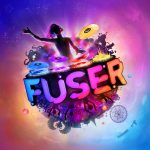 Fuser (Xbox One) Review
Game details
Released: November 2020
Rating: PG
Platforms: Xbox One
Genre: Music
Developer: Harmonix
Publisher: Harmonix