Simulation racing games have had a great few years. There has been a (relatively) veritable explosion in this niche genre, typically too small for mainstream retail release.
Games like iRacing, Assetto Corsa and Project Cars 1 and 2 have given new energy to the genre. And while Xbox has the excellent Forza series, there is always room for a more realistic racer on the platform, something more sim than simcade.
This is where Assetto Corsa Competizione comes in. A smaller, focused release it channels some of the best of the series while curiously leaving out some staples from the main game, found on PC. And it has technical limitations that point towards the limitations of the now aging current generations of consoles.
Rather than a more generalised racing sim that has a mix of cars and racing styles, Competizione focuses solely on the GT3 Championship. It is, almost as a licenced movie game to the original movie, except with cars and real life championship races.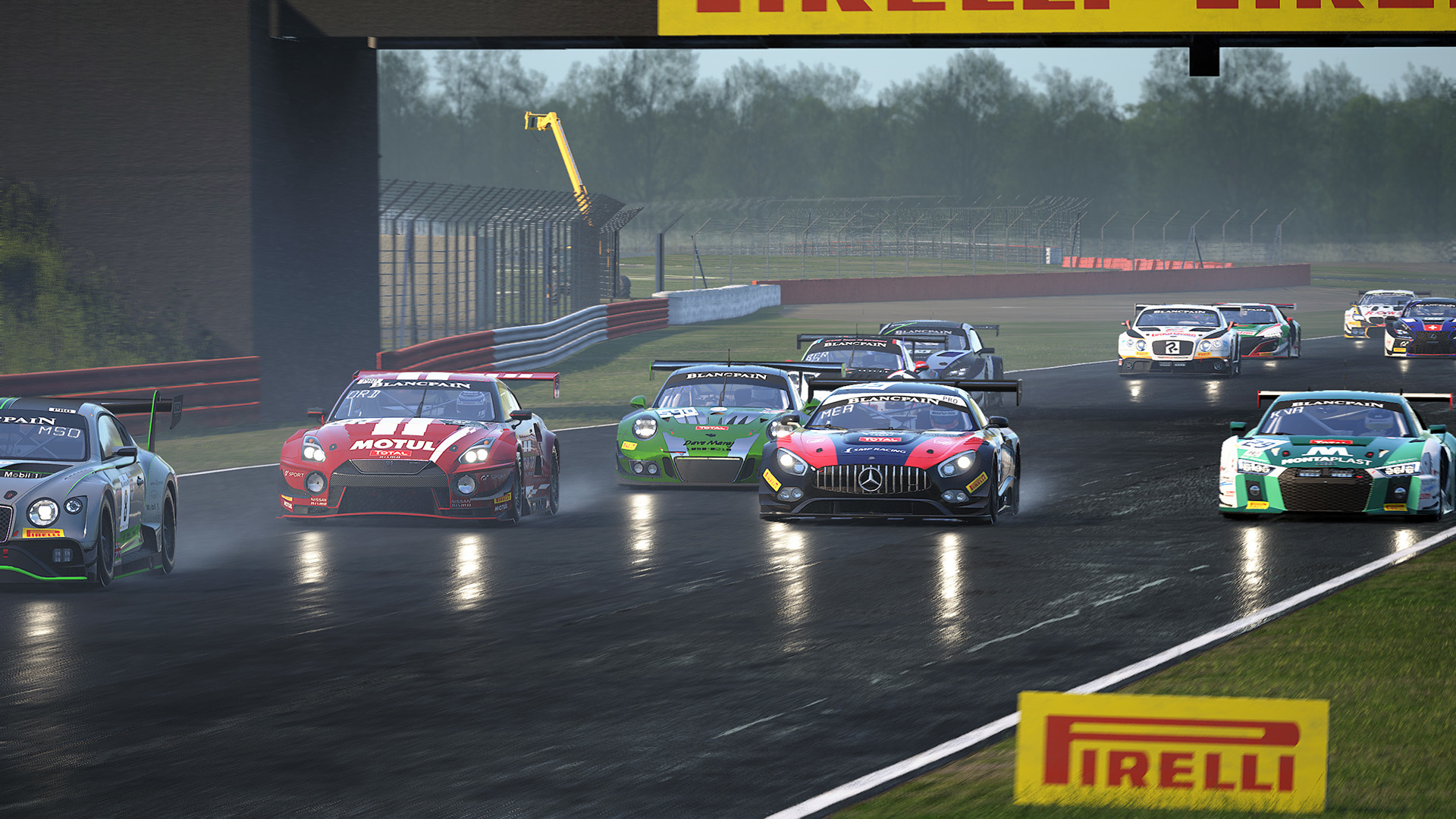 Competizione is a beautiful game, with detailed models of some of the most exquisite cars that have ever been made. It is the benefit of focusing on the GT3 Championship – there are a wide range of car bodies and types for you to ogle at. Tracks likewise are detailed down to the millimetre, and while it was hard to look at much except the road in front of me, the overall package is one of decadent detail. Big improvements of the original are dynamic weather and improved AI, which add considerably to the level of realism at play.
Competizione is for the gamer who isn't afraid to spend as much or more time tinkering around its systems and menus as actually racing on track. There are an enormous range of variables to set, and importantly test. During races too, knowledge of each track is only the beginning, and you'll need to pay active attention to your spotter, tire wear and brakes unless tragedy strikes and you make an unplanned pit stop. It's not a pick up and go racer that's for sure but it feels great to handle to someone relatively inexperience with hardcore racing sims nonetheless.
The sound design is another highlight.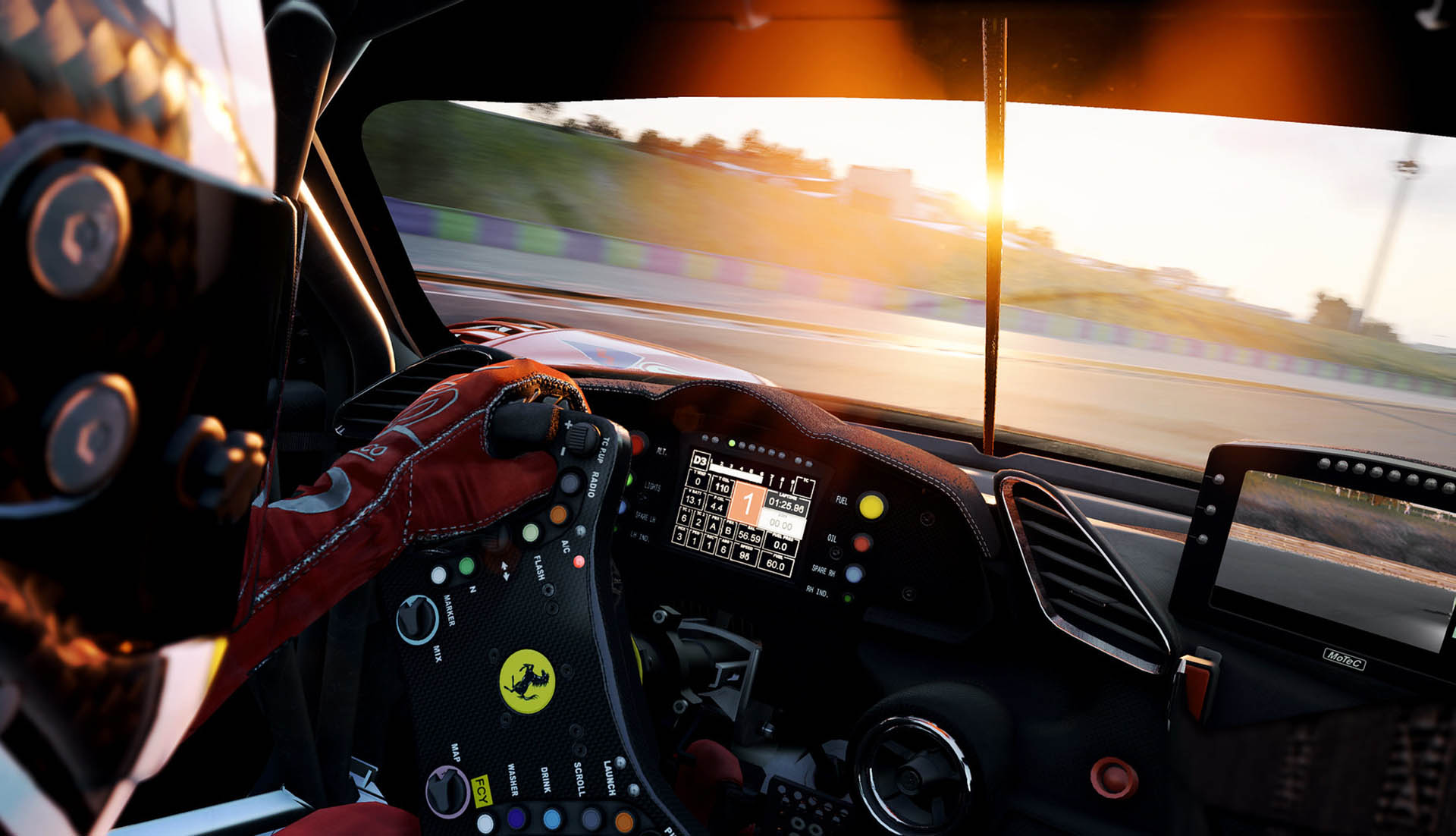 Playing racing games on a proper 5.1 system is always a treat, and there has been obvious care and attention paid not only to the way car engines sound, but tire squeal and environmental design. We have come a long way from the chainsaw drones of Gran Turismo 6.
Another important thing to note is that while Competizione can, like every Xbox One game, be used with a controller, these simulation games are best played with wheels and pedals.
Now, it's likely that if you're interested in this game in the first place that you already own these, but I felt like I was running up against the limits of what a controller can do in terms of proper steering, braking and overall handling.
And controversially Competizione runs at just 30FPS on all consoles.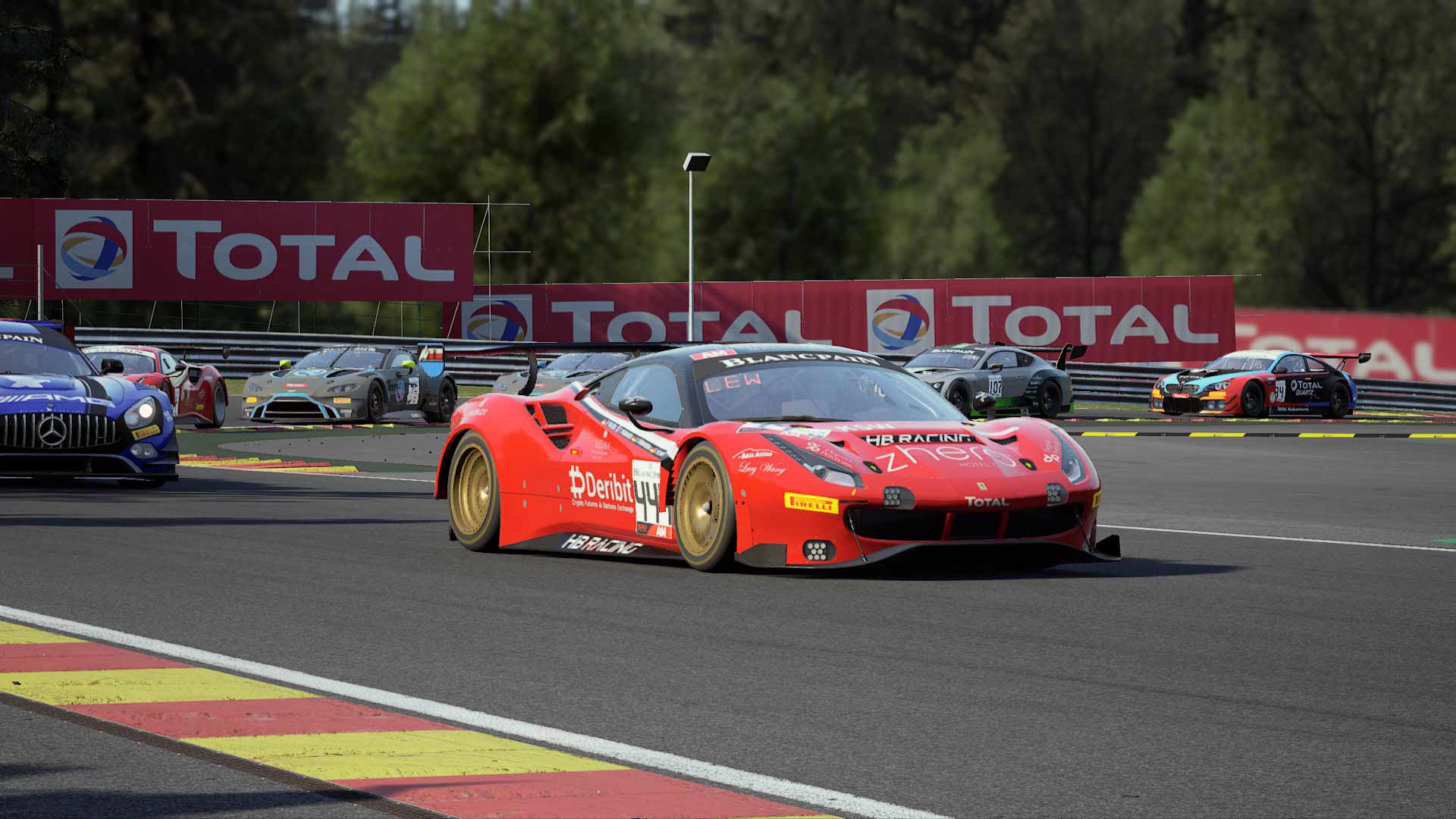 It is standard for course-based games to run at 60FPS, due to the much improved fluidity and input response times that can make a world of differences while racing at extreme speeds. The developers have said this is due to the enormous computational load given the physics, rendering, other drivers and more and I believe them, but it points to fundamental limitations of the poor Jaguar CPU cores in both the PS4 and Xbox One. I can only hope that the game receives a patch for the Xbox Series X to allow it to run at 60FPS.
Unfortunately Competizione doesn't run at 30FPS, but rather at an average of 32FPS as explained by Digital Foundry. This means you're going to get pretty consistent frame-pacing issues throughout your experience on console, Competizione is a game defined by what is not in it, just as much as what it includes. It is not a full priced game, reflecting it's hyper-focus on GT3 races. It is not a full on sequel to the original Assetto Corsa, and if you're looking for the breadth of that experience Competizione is deliberately not that. Overall it is a solid package, one that will impress with its nuts and bolts realism and overall graphical presentation.
Technical limitations of current consoles and odd frame-cap decisions leave it a bit difficult to recommend to anyone with a current PC that could run it at 60FPS or even higher. But for those with a wheel and an appreciation for GT3 racing, this is a welcome package that will surely delight.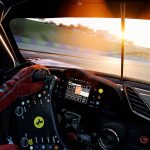 Assetto Corsa Competizione (Xbox One) Review
Game details
Released: June 2020
Rating: G
Platforms: Xbox One
Genre: Racing simulator
Developer: KUNOS-Simulazioni Srl
Publisher: 505 Games