Activision and Toys For Bob have announced to us the return of Stewart Copeland (The Police) to the Spyro franchise.
Copeland, the series' original composer revealed a clip of the new soundtrack main theme featured in Spyro Reignited Trilogy to fans during the Spyro: Reigniting a Legend panel at San Diego Comic-Con.
Known as "Tiger Train," Copeland's new game intro reprises recognisable music motifs from the first three Spyro games into a memorable, orchestral-rock journey.
And the Spyro nostalgia beat doesn't end there! Franchise fans can go down music memory lane as the Spyro Reignited Trilogy brings a new in-game audio feature allowing players to switch between Stewart's original and the new remastered soundtracks. Players can simply fly in to the "options menu" at any time during gameplay, unleash their preferred nostalgic or scaled up groove using the "Reignited Music / Original Music" button, and glide right back into the Spyro action.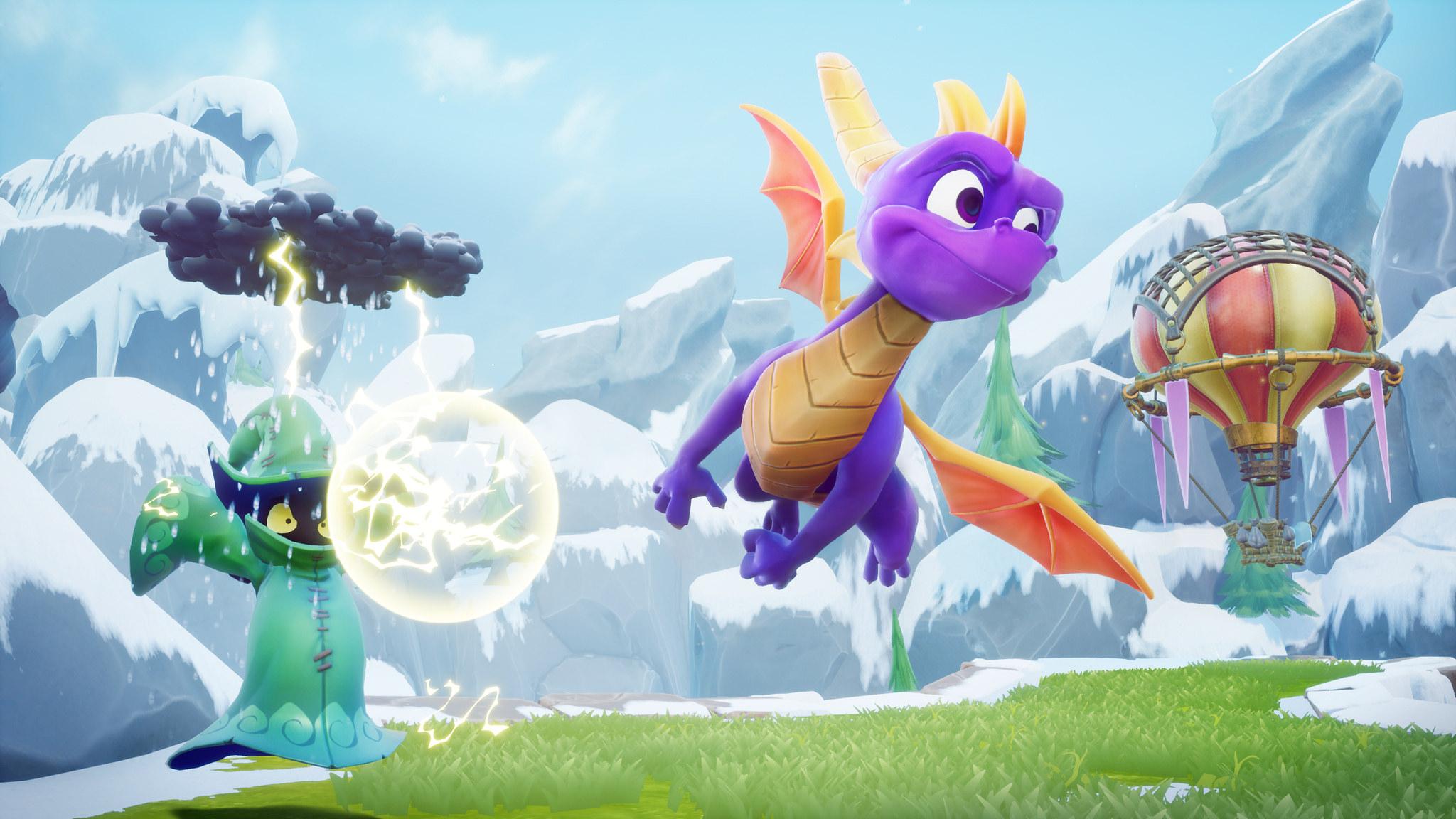 "Creating new music for the Spyro Reignited Trilogy has been incredibly fun and nostalgic for me," said Stewart Copeland, rock star (The Police), acclaimed film score writer, and composer. "Seeing how the fans loved the original series and soundtrack was a very heart-warming experience 20 years ago, and being able to revisit that fun with the new game has brought things full circle. I can't wait for players to hear the new intro title track and enjoy the option to play the remastered game to my original music when the trilogy arrives this fall. 'Tiger Train' include some of my favourite themes from the original soundtrack, which I'm sure the Spyro faithful will appreciate!"
Spyro Reignited Trilogy is a dynamic gaming collection that will have both veteran and new franchise fans "Spyro-ing" out of control when it releases September 21, 2018. Players will feel the fully remastered fire of the three original Spyro games that started the phenomenon – Spyro the Dragon, Spyro 2: Ripto's Rage! and Spyro: Year of the Dragon – complete with more than 100 Levels, fire-breathing attacks, lush environments, and Spyro's zany cast of characters all in HD graphical glory on PlayStation 4, Xbox One and Xbox One X.