Skorecery, the mystical arcade sportslike from GrappleHook Games, is being summoned to PlayStation 4.
By blending precise controls, magical spells, and fast-paced competition, Skorecery is bringing intense arena battles to lovers of platform fighters and retro classics like Pong and Breakout. Up to four players can fight for their freedom in extreme skirmishes where they must gain control of the Arena's ball and hurl it at their enemy's Runes. The player or team with the most Runes at the end of the match will be crowned the victor and be freed from a devious magician's imprisonment.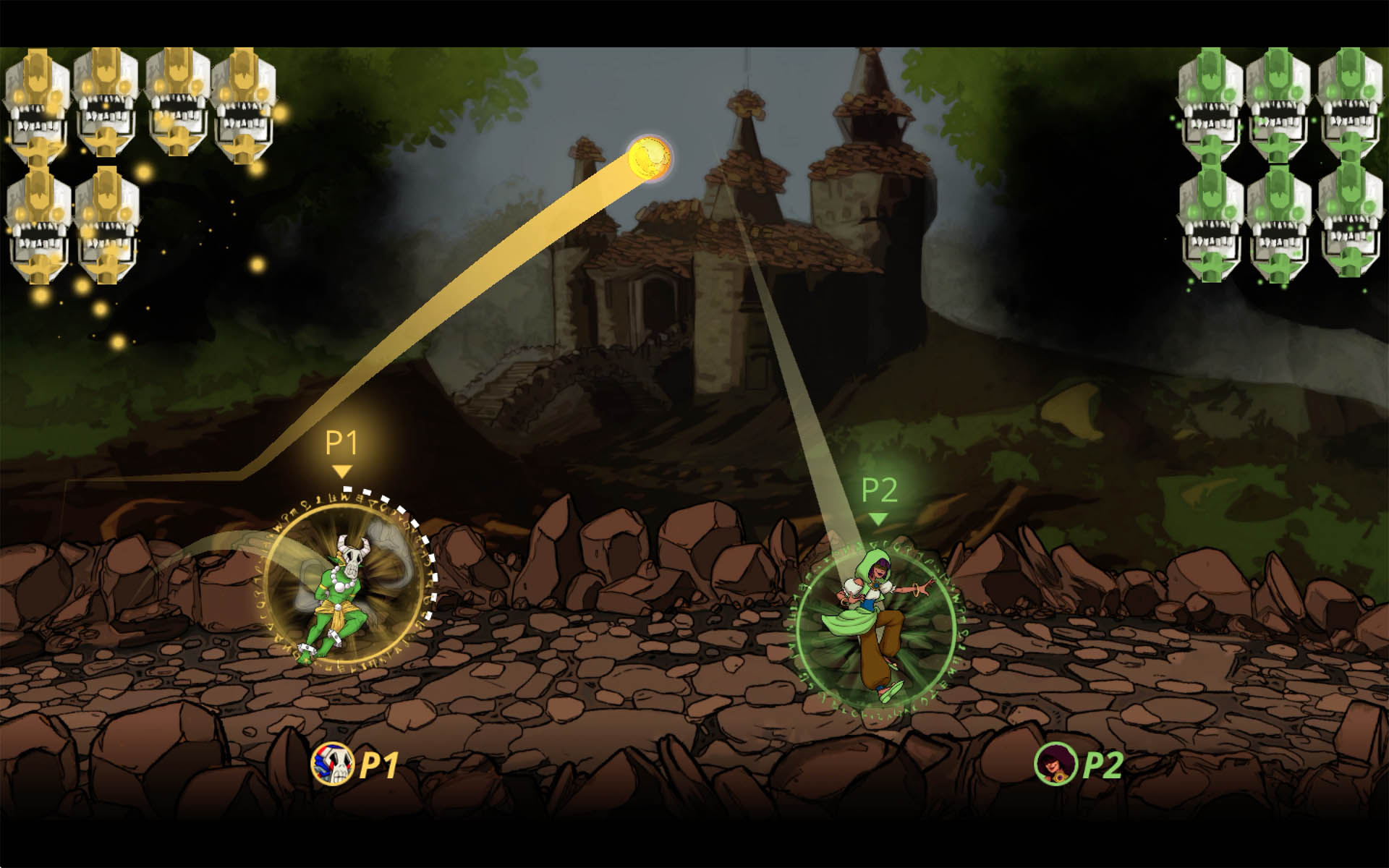 Sorcerers can face-off in four preset Modes or create new ways to play with Curses, Skorecery's game-modifying rules that can alter any match's physics, abilities, and more. After finding the perfect game type, prepare for battle by selecting a sorcerer, Arena layout, and your very own Spell. Spells are powerful offensive and defensive abilities that can turn the tides of battle in an instant, allowing for thrilling gameplay and surprise finishes.
Whether you're looking for chaotic matches for friendly gatherings or competitive skirmishes for tournaments, Skorecery provides the tools for all settings. Controls are simple enough for newcomers to hop in, but its deep mechanics allow advanced players to develop new strategies and techniques to overcome their competition. Prepare to hop into the Arena in the ultimate battle for supremacy and secure your freedom through mystical multiplayer mayhem.
Skorecery will be available on April 4th, 2019.