Sony Computer Entertainment New Zealand has informed us today that a Limited Edition METAL GEAR SOLID V: THE PHANTOM PAIN PlayStation 4 Bundle will be available in New Zealand on September 1st 2015 concurrently with the release of the METAL GEAR SOLID V: THE PHANTOM PAIN DAY I EDITION software title by Konami Digital Entertainment Co., Ltd.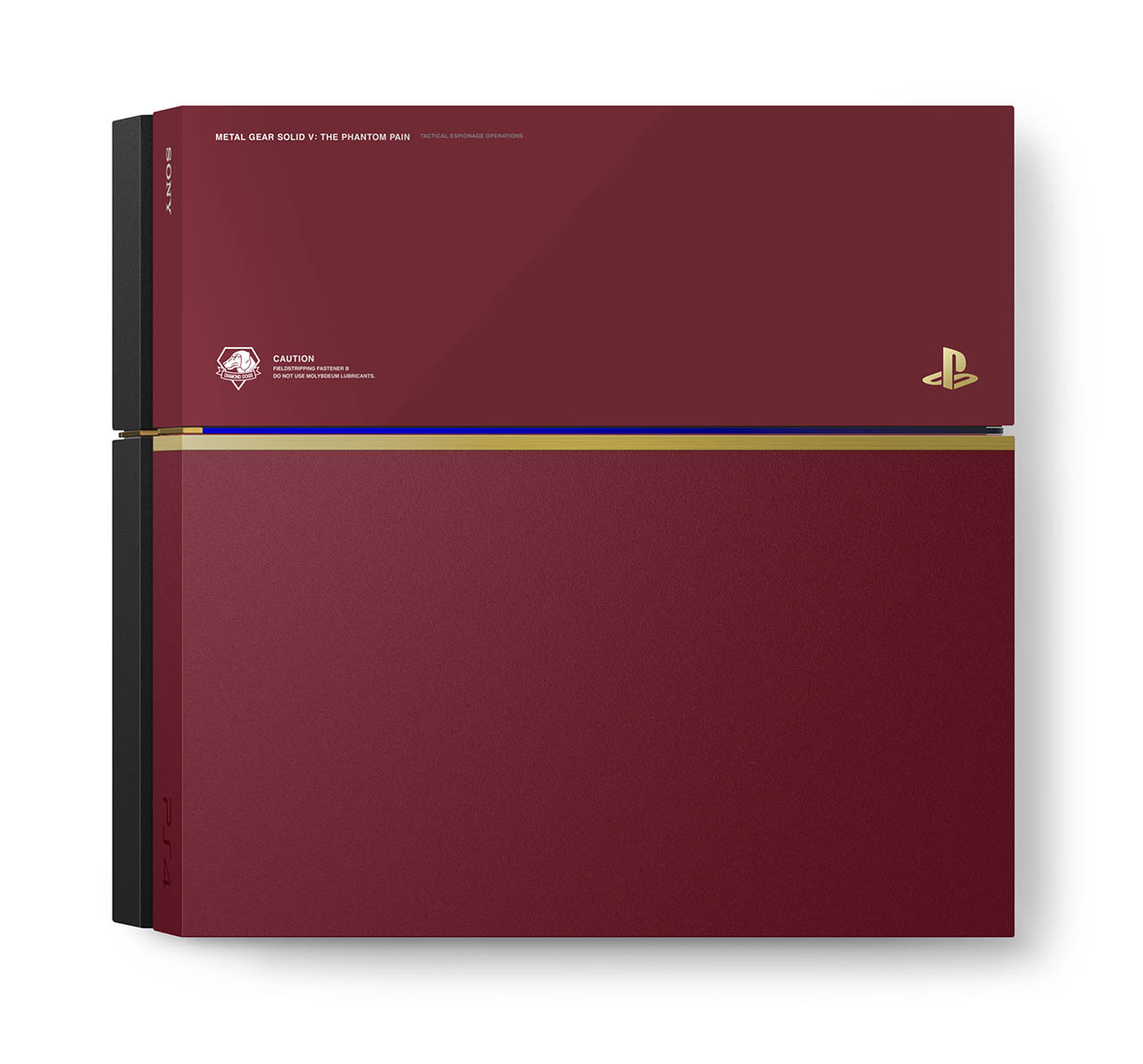 The bundle pack will include the PlayStation 4 with 500GB hard disk drive (HDD) and Wireless Controller (DUALSHOCK 4), both in their special
METAL GEAR SOLID V
design, and the
METAL GEAR SOLID V: THE PHANTOM PAIN DAY 1 EDITION
software title for PS4.
The bundle will be available for a limited time at selected retailers.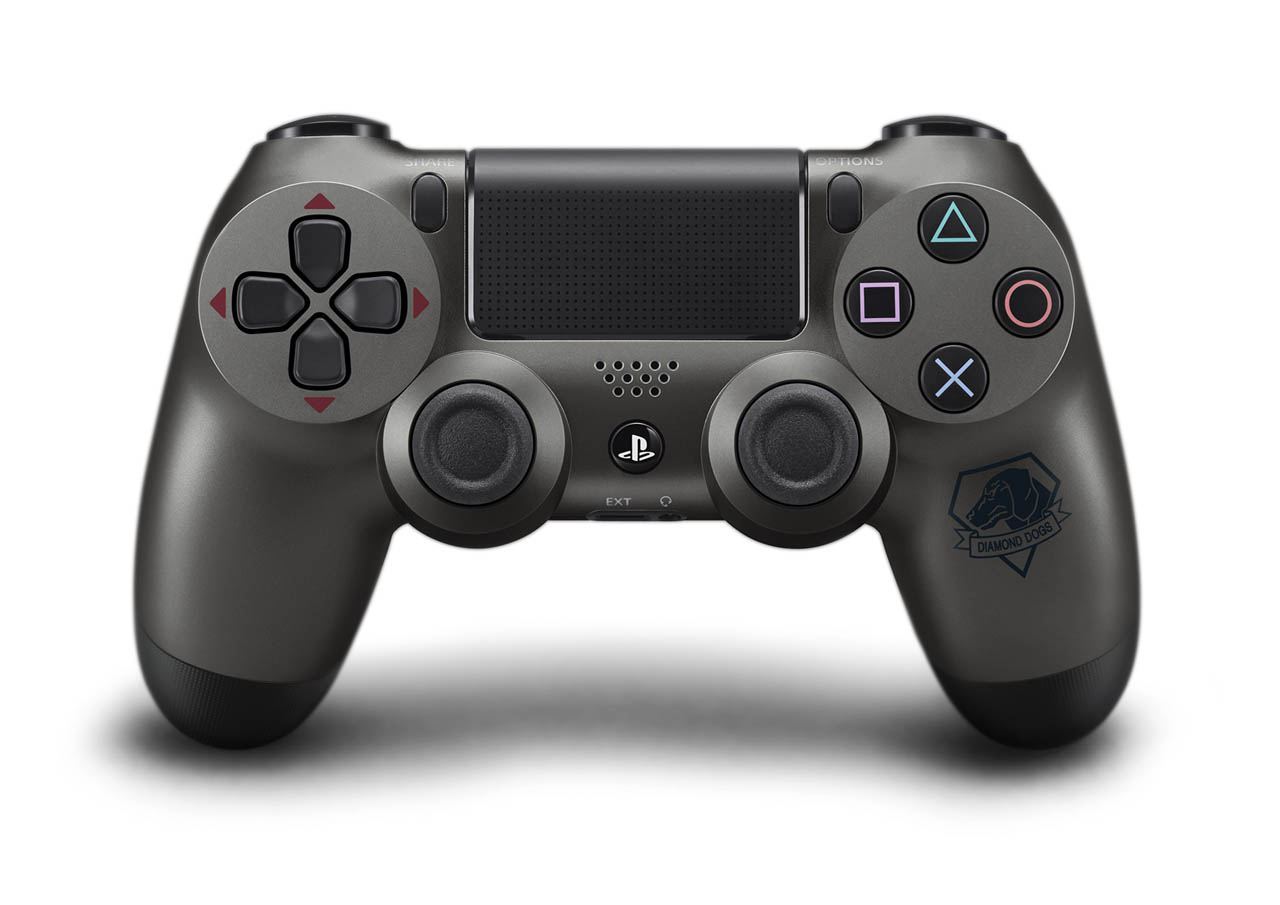 The PS4 system included in the bundle comes in a special deep red colour with gold line detail, inspired by the look of Snake's "Bionic Arm."  The DUALSHOCK 4 Wireless Controller is in a metallic grey color, resembling the handgun held by Snake. Both the PS4 system and DUALSHOCK 4 Wireless Controller feature the unit emblem of Diamond Dogs, a private military organization led by Snake.