In order to REALLY get in to e-sports and let that ferocious PC Gamer within loose on to the online community you need to have a killer RIG with brightly lit up peripherals and a super high definition screen.
Getting your gear together can be costly, and while some gamers I personally know of would happily raffle off one of their Grandparents to get what they need, E-Sports Experts at E-Blue Gaming have just what you may need (without selling off family members).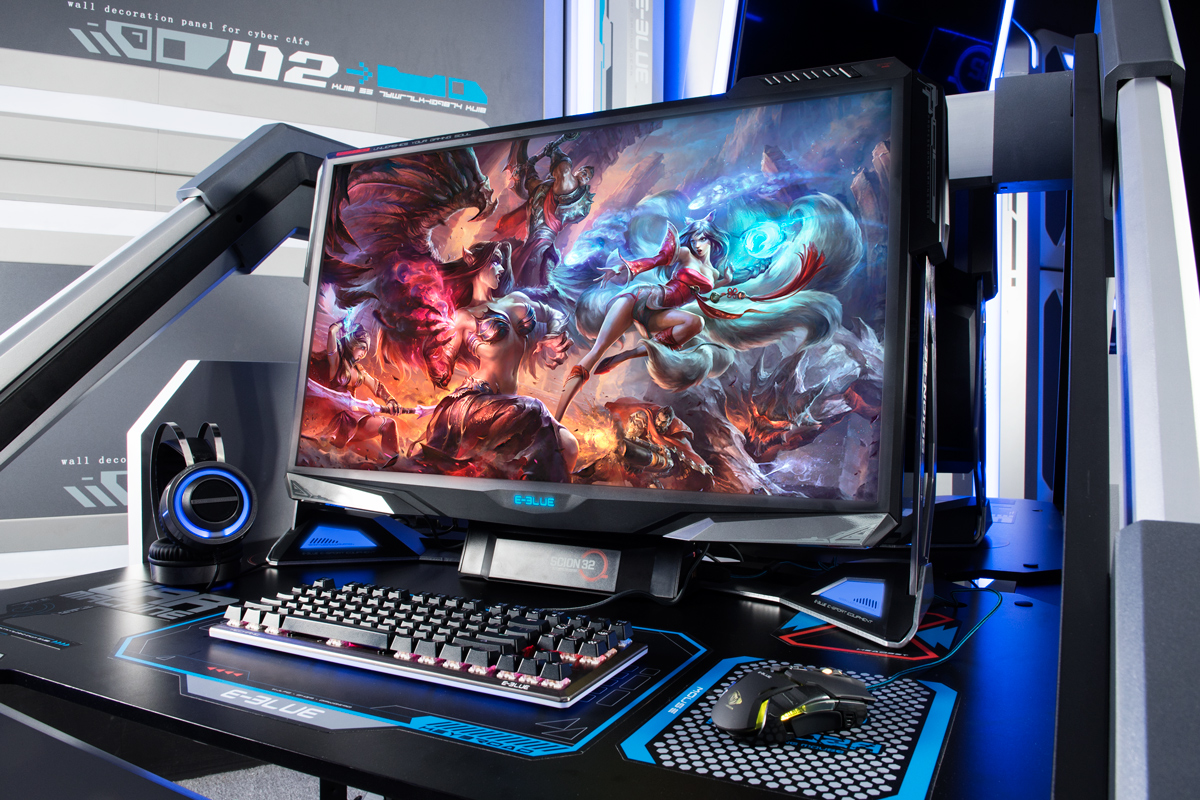 E-Blue Gaming are manufacturers of high quality and precision gaming tools; keyboards, mice, headsets and more.Just to retail is their All-in-One Scion-32 Tower, which is exactly it's namesake, an all in one gaming power house.
A vivid 2K (2560 x 1440) Panoramic 32″ QHD screen with gaming components built in to the back of the monitor. No need for a separate PC tower cluttering your desk and it also means alot less cable tangling around your gaming dungeon.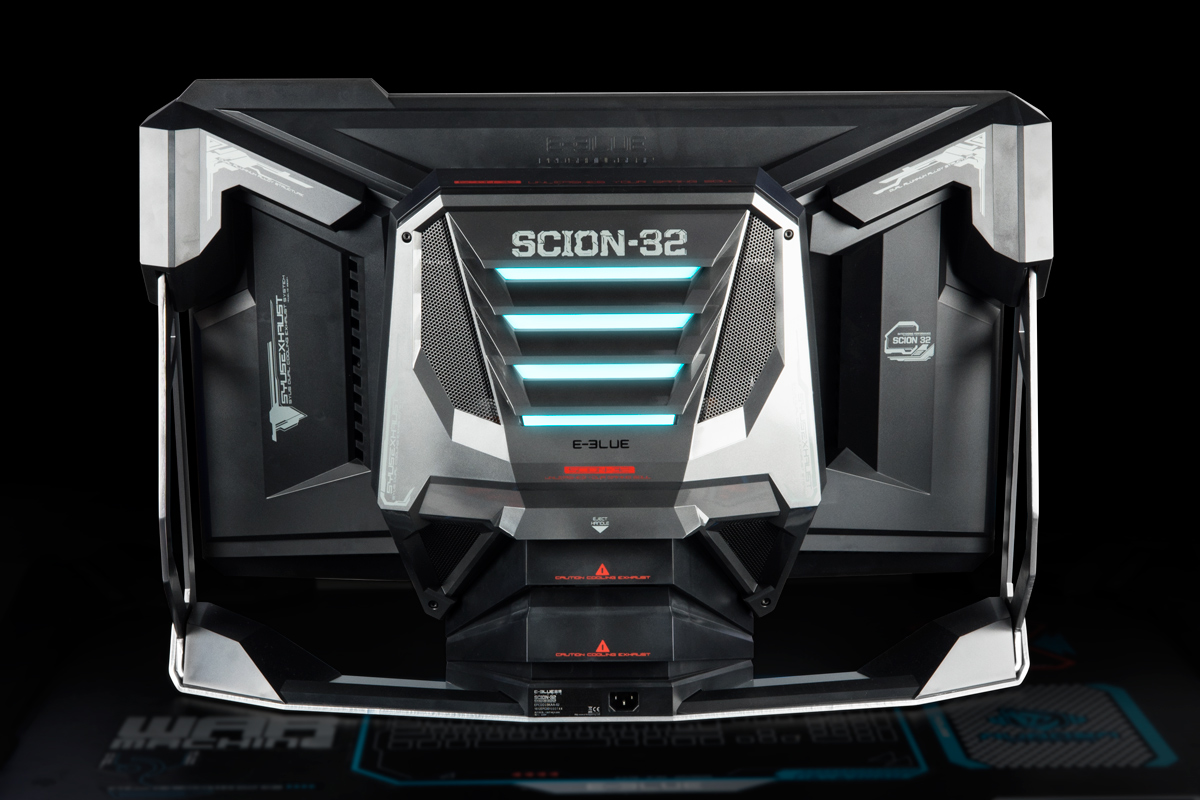 Supporting Micro-ATX and Mini-ATX motherboards, allows any combination of up to 2 SSDs/HDDs, and sufficient USB ports for multiple devices. To resolve heat issues, the SCION-32 has Pipe Cooling and double silent fans whirring at 1500 RPM. All of this pack-jammed in to the screen's casing without the whole unit being too cumbersome or bulky.
Speaking of desk – E-Blue Gaming also have you sorted there too.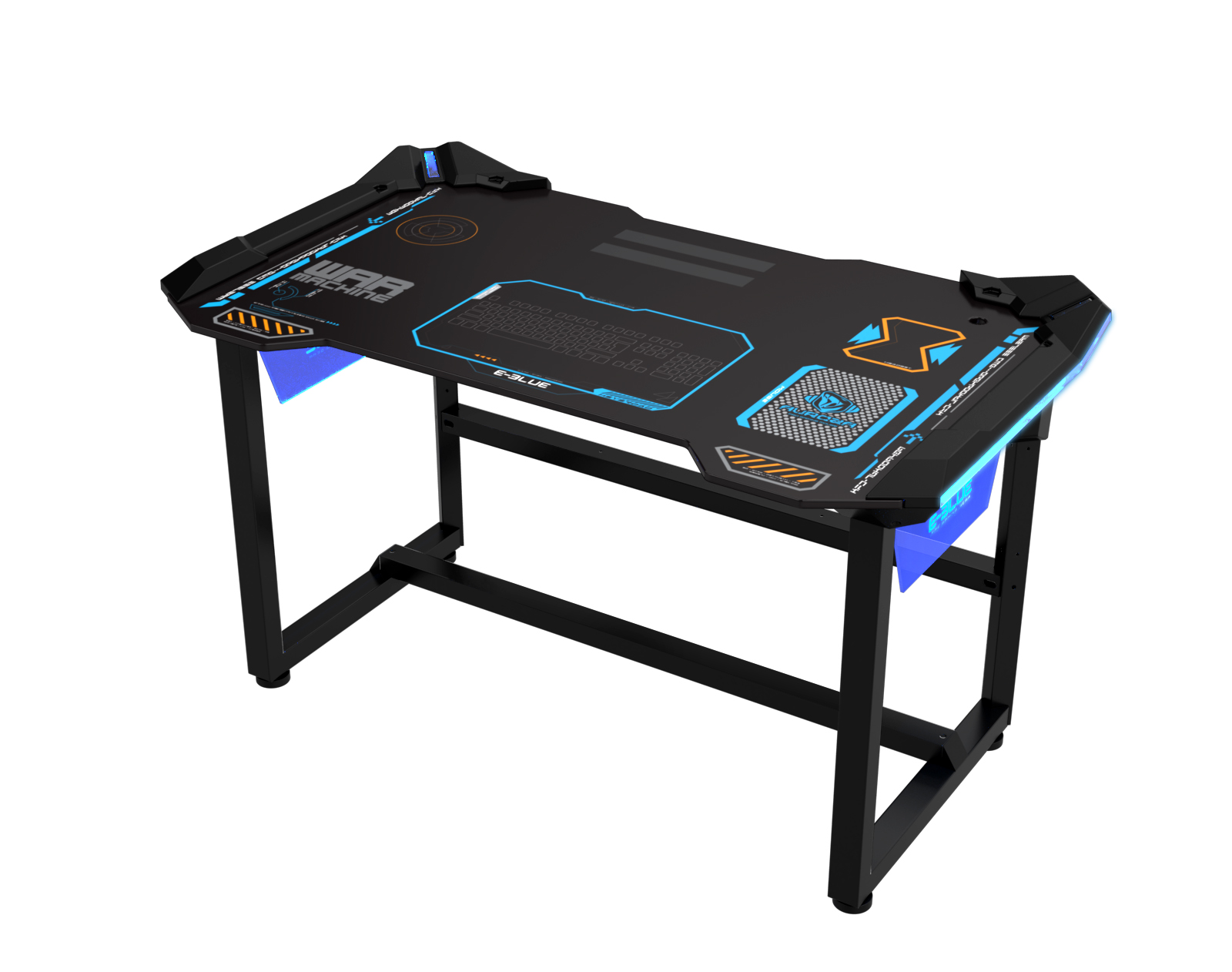 The E-Blue Wireless Glowing Gaming Desk specialist and exquisitely designed desk with accurate measurement from peripheral to hand and arm movement also ensuring the most suitable distance from your eyes to your screen, effectively to avoid eye fatigue caused from those long hours of gaming.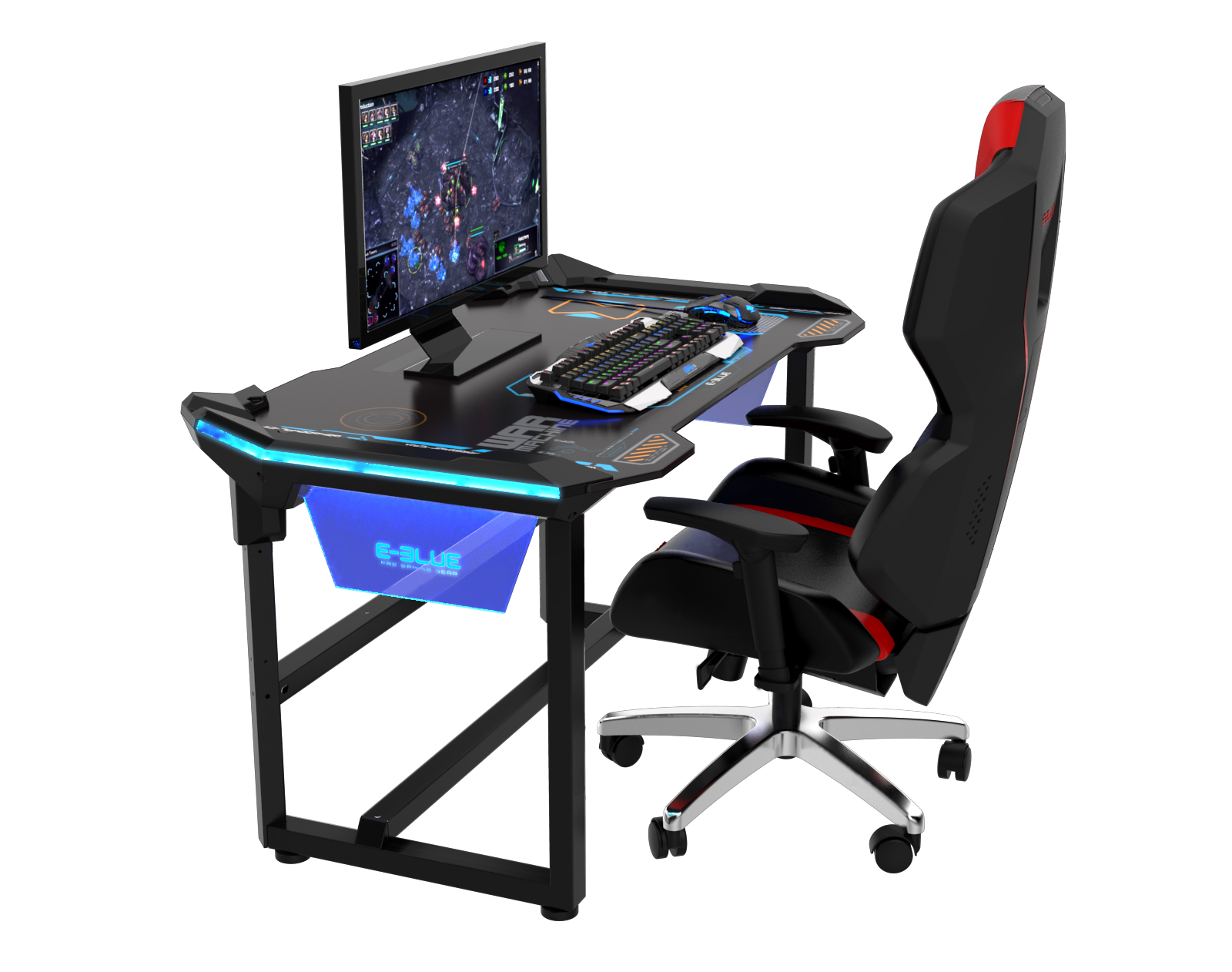 Durable, graphic'd and accented with lighting which even has its own differing settings by way of a remote control, the I-shaped feet bar doubles as support to the table as well as a foot rest.
E-Blue are set to launch here in New Zealand and Australia with a focus on Australasia's E-Sports Community. Stay tuned with us for upcoming E-Blue goodness!