Blizzard Entertainment today released major details about BlizzCon 2018, its epic celebration of gaming and community taking place next week.
On Friday, 2nd of November 2018, and Saturday, 3rd of November 2018 PDT (3-4 November AEDT/NZDT), an expected 40,000+ people, and millions more tuning in online from around the world, will come together to see what has become a spectacle of video game culture.
Every BlizzCon is an epic moment in Blizzard history, and this one promises to be another one to remember—from announcements at the opening ceremony to the dozens of stage events, community activities, and esports tournaments taking place across more than 1 million square feet at the Anaheim Convention Center in California.
BlizzCon 2018 is sold out, with record attendance expected this year, but Blizzard wants to make sure as many people as possible from around the world can be part of the show. This year, Blizzard is adding to its slate of free livestreams, which include the show's opening ceremony and all esports tournaments. Last year, over 10 million viewers from more than 180 countries tuned in to BlizzCon.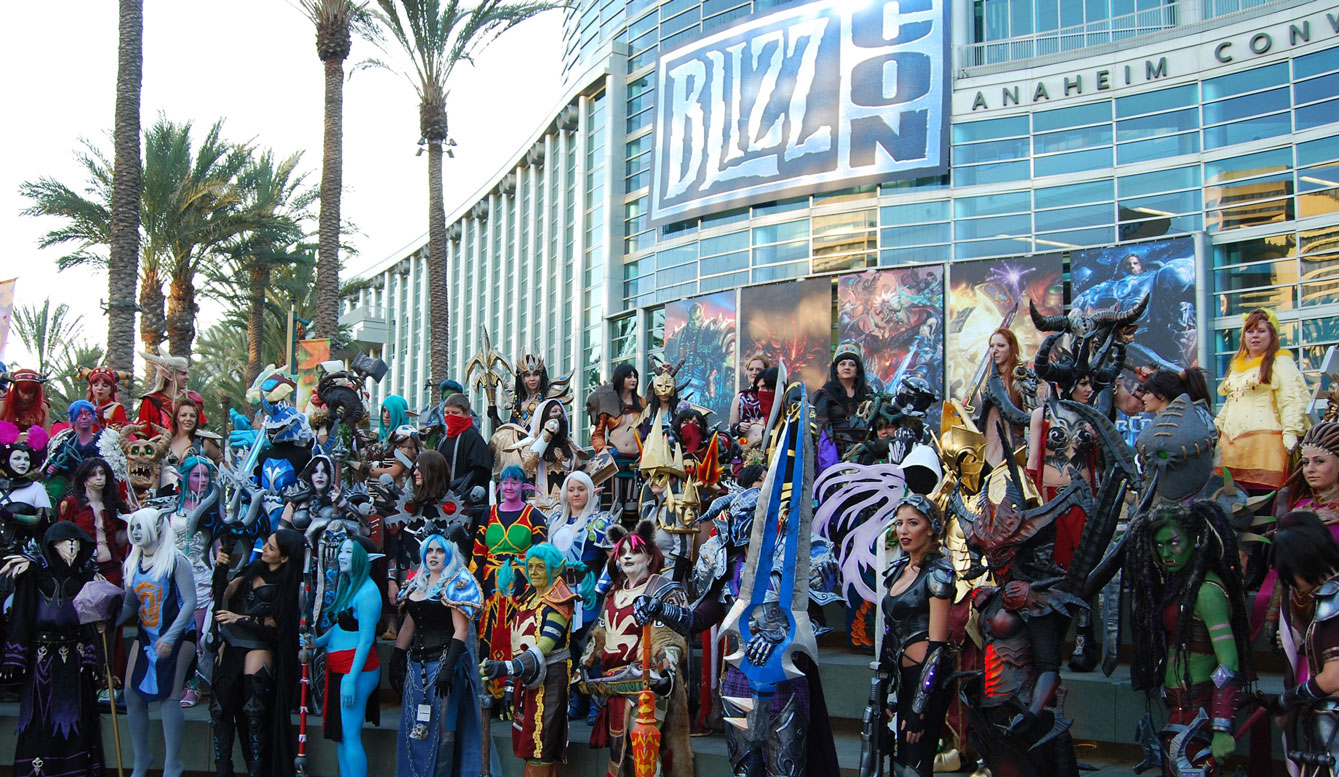 Blizzard is also enhancing the BlizzCon Virtual Ticket with more features and ways to be part of the show. The BlizzCon Virtual Ticket is a paid service providing the deepest access available to live content, with access to events from every major stage and field reports from the BlizzCon show floor.
It includes the same in-game virtual item bonuses for Blizzard franchises that show attendees receive and comes with access to dozens of videos on demand (VODs) featuring original programming. As a first in Blizzard's history, this year's Virtual Ticket also brings home one of the demos being debuted at the show, with the World of Warcraft Classic demo available to players around the world around the same time it goes live on the show floor.
"BlizzCon is simply the best part of the year for Blizzard and our player community, as we come together for an epic celebration of games and gamer culture," said Saralyn Smith, executive producer of BlizzCon at Blizzard Entertainment. "This is a welcoming home for our global community. We co-create the show with our players, and we want to involve as much of our community as possible in forming the next epic moments that become Blizzard history."
BlizzCon's biggest news and announcements begin with the opening ceremony at 5:00 a.m. AEDT / 7:00 a.m. NZDT on Saturday, 3rd of November 2018.
Like last year, online viewers can tune in for free to see the pre-show and opening ceremony on the BlizzCon All-Access Channel starting at 4:30 a.m. AEDT / 6:30 a.m. NZDT.
This year, there are more ways to catch BlizzCon live. Livestreams are available via BlizzCon.com and the BlizzCon mobile app for Android and iOS. For the first time, viewers can watch livestreams using the BlizzCon TV app and the Blizzard Battle.net desktop app, and they can cast to their favourite devices using Google Chromecast, Amazon Fire TV, Apple TV, and Airplay. They can also watch in more languages than ever, with content available in English, Spanish, German, Korean, French, Chinese, Russian, and Portuguese.
For the first time, the BlizzCon All-Access Channel is airing two additional free livestream previews, from 8:00 a.m. AEDT / 10:00 a.m. NZDT to 9:00 a.m. AEDT / 11:00 a.m. NZDT on Saturday, and again from 9:00 a.m. AEDT / 11:00 a.m. NZDT to 10:00 a.m. AEDT / 12:00 p.m. NZDT on Sunday. To access the show programming available during these times, check out the BlizzCon 2018 Schedule.
Along with the opening ceremony and All-Access Channel previews, all esports programming at BlizzCon is livestreamed for free.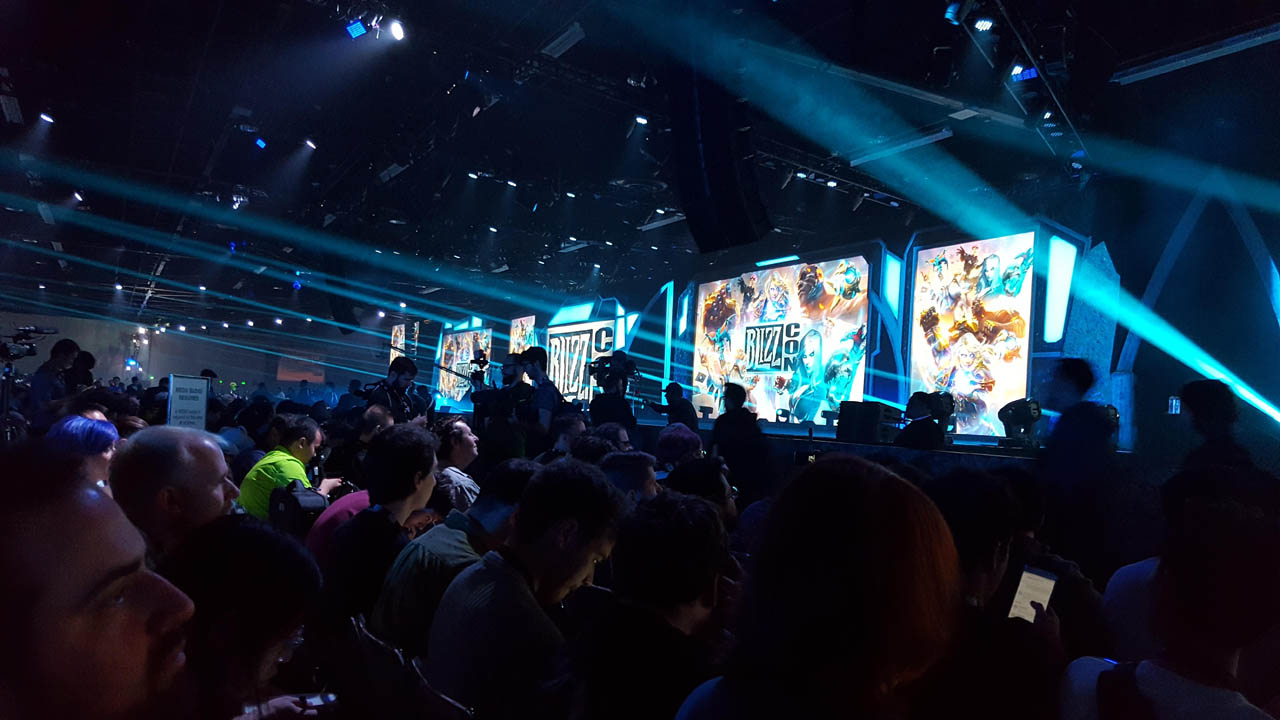 BlizzCon spans nearly every part of the Anaheim Convention Center (with more onsite broadcast equipment than many major league sports events). Blizzard is again featuring a multi-stage opening ceremony that will be simulcast throughout the convention centre. Panels and presentations featuring developers and special guests—and plenty of memorable moments—take place both days of the show across three stages: Mythic Stage, located in Hall D, and the Epic and Legendary Stages, both located in North Hall Level 2.
BlizzCon has traditionally ended with a closing headline band. BlizzCon 2018 is transforming that tradition into a closing music festival featuring three distinct entertainment experiences: the iconic American rock band Train, violinist and performance artist Lindsey Stirling, and DJ and popular actor Kristian Nairn. All three concerts will be streamed live in HD to online viewers via the Virtual Ticket.
Community Night returns with the legendary Costume Contest, Talent Contest, Movie Contest, and Art Contest. Featuring popular VO actors Darin De Paul as host and Matthew Mercer joining the judge's panel, Blizzard's biggest annual community stage show starts at 1:00 p.m. AEDT / 3:00 p.m. NZDT on Saturday, 3rd of November 2018, and is available to online viewers via the Virtual Ticket.
BlizzCon 2018 is also the site for Blizzard esports, gathering elite players from around the world to make history in the Overwatch World Cup Finals, Hearthstone Global Games Finals, StarCraft II WCS Global Finals, World of Warcraft Arena World Championship Global Finals, World of Warcraft Mythic Dungeon Invitational All-Stars, and Heroes of the Storm Global Championship Finals.