Testing 123… is this thing on?
Yes it is, ThronMax's lineup of professional streaming audio gear is out there as a must have for all gamers, streamers and content creators.
We received a MDrill One Pro in to our office for review and was instantly taken by the very professional looking design.
There are arm mounted stands that you can get for the MDrill, but in the box comes a desktop stand that is more than adequate.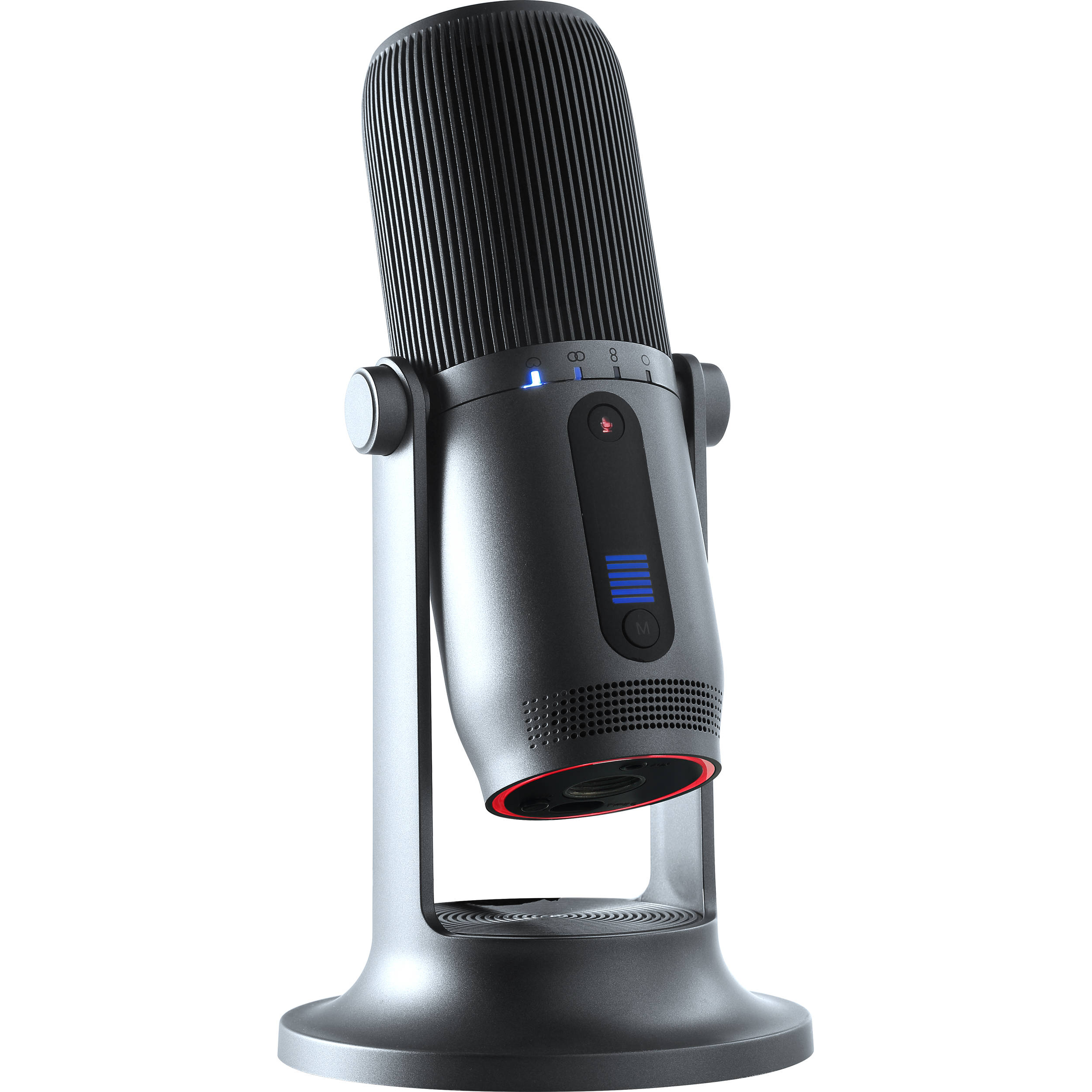 Plugging in to your PC or Mac (reviewed on PC) the operating system, in our case – Windows 10, picked up the microphone instantly. The MDrill One Pro is also PS4 compatible with the console detecting it (you may need to enable it under the console's settings).
The MDrill One Pro features four differing polar settings which enables flexibility when recording, be it vocals, instruments, podcasts, interviews, conference calls, streaming.
The Mode button switches up cardioid, stereo, bi-directional or omni-directional patterns and you can studio mix the sound to your liking, from your current headphones vs. mic balance aswell as external audio source (for example using the MDrill One Pro while playing games for in-game chat).
I played around with the MDrill One Pro and used it for voice-over on video edits with a sampled backing track through to, of course, gaming.
Your current modes and settings are reflected via the otherwise mood LED lighting on the base of the mic and the studio audio produced by the MDrill One Pro is achieved via their Vertigain technology which increases clarity by up to 10%.
Audio recorded by the MDrill One Pro comes in at 96khz and I can absolutely confirm that it does a stellar job recording in any of the modes, or for whatever you're likely to use it for.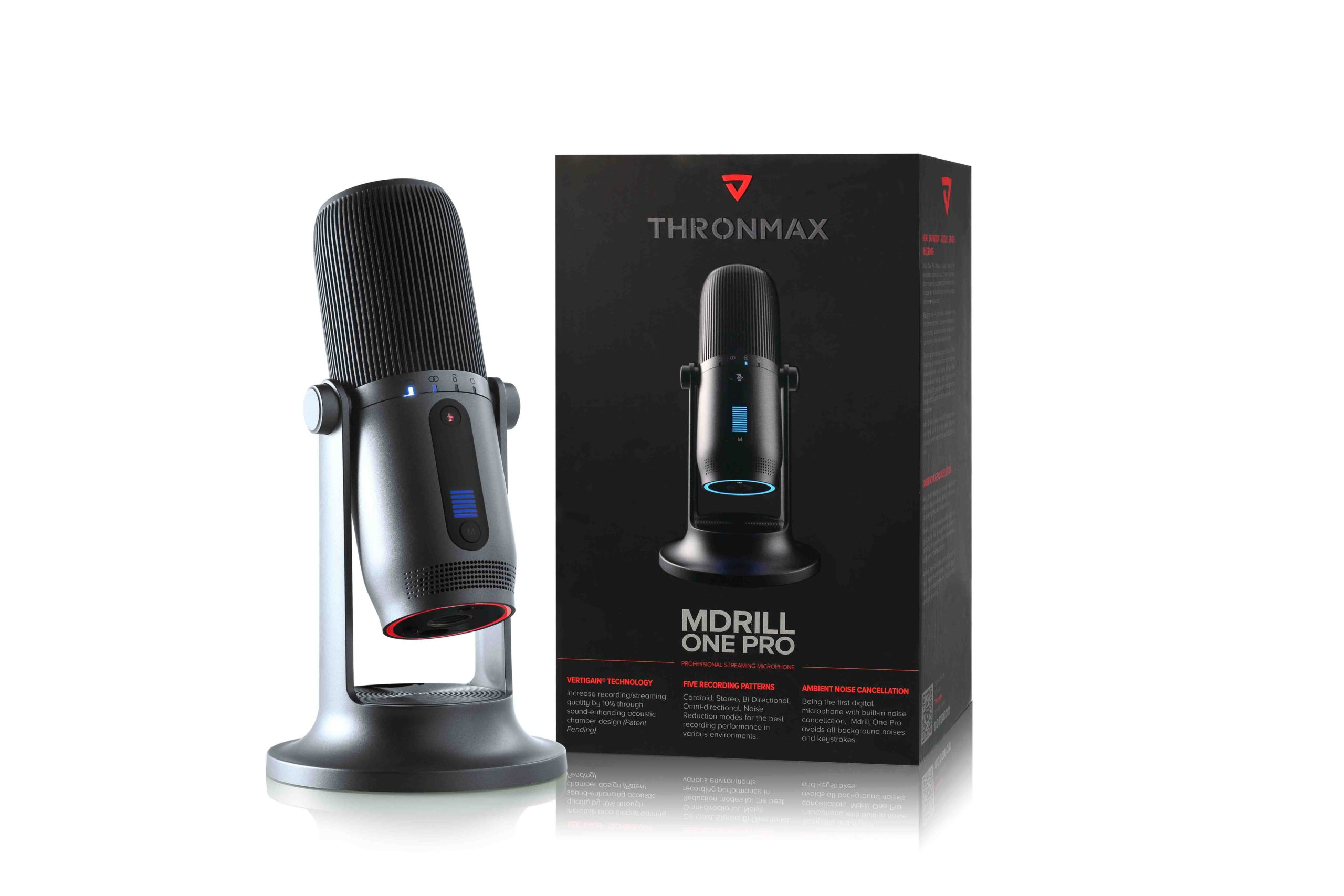 One voice-over I was doing I suspected to be ruined as I'd accidentally left a desk fan on in close proximity to the PC and mic. But no, the MDrill One Pro magically filtered out the whir and hum of the mini sized fan outputting only my voice as clear as if I was speaking in person.
If you're a serious streamer, content creator or really want to get your point across while on the gaming battlefield, the MDrill One Pro should be within your setup.
Likewise for budding musicians, DJs and singers.
Professional, studio audio gear without the professional studio price tag.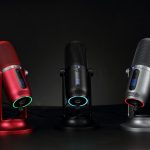 Thronmax MDrill One PRO Streaming Microphone Review