What can you say when a device is picture perfect?
Sony Mobile have released their high end flagship Android based handset; Xperia XZ which leaps ahead of its current competition.
It's fair to say that Xperia phones have always been top self when it comes to the camera functionality. The Xperia XZ is no different in that department, infact it even manages to improve on it.
The rear camera is a massive 24MP – the highest in any current android cellphone and the front 'selfie' being 13MP. Having the huge pixel count per image was not enough for Sony Mobile however and they tackled two things; quick snaps and auto focusing.
The Xperia XZ has a single lens at the rear of the handset, underneath this though they added a infrared sensor. This measures the distance between the lens and the object or subject that you are snapping, in very quick real time to establish a non blurred sharp image.
The infrared quickly adapts the focusing for moving objects aswell so you can take a snap of high action moments without blurred lines. Not forgetting macro shots. Yep the infrared comes into play there too with extreme detail super close up to an object.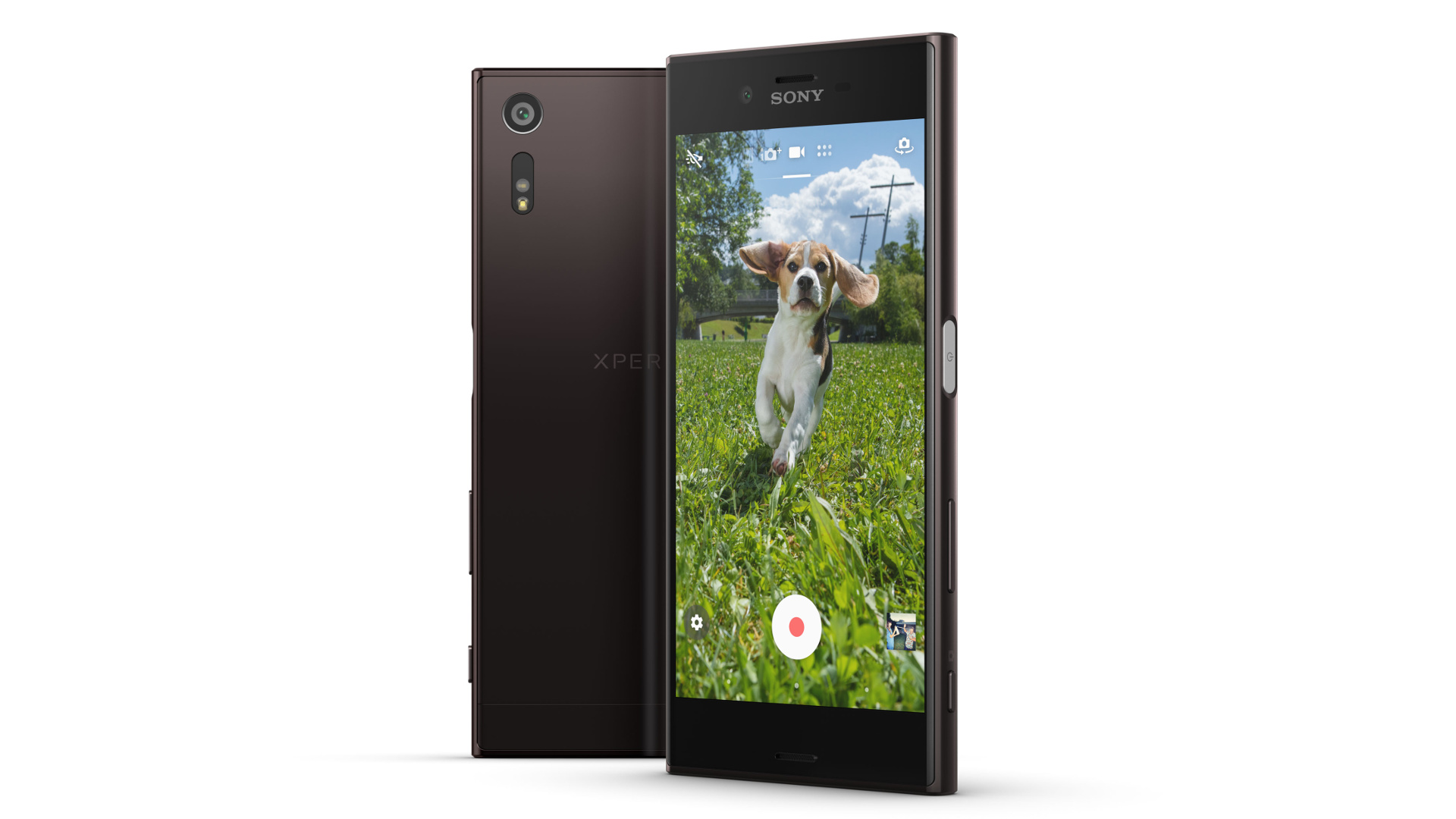 And we have all been there, a picture perfect moment that happens super fast. By the time you get your phone out, go to the Camera app and ready to take a photo it's all over. Sony know this and have added a quick camera button to the lower right side of the handset. Once clicked it will load up the camera and take a pic in 0.06 seconds.
It's not all about the camera though – no, there's so much more to the XZ that meets the eye.
Sony have always been about music. From the Sony Music label through to the 1980's cassette Walkmans and their 1990's Discmans. With the birth of the smartphone and Sony taking on Android I personally felt that the audio service and quality on Xperia's was lacking and trailing behind other phone manufactures. Until now.
They have revamped their audio player. Doing away with the Walkman App and replacing that with 'Music', with all of your personal audio aswell as any multimedia that you might watch, movies for example, is in high definition sound.
This means that you will hear the most crisp, clear and true sound that a handset is able to produce through personal headphones. When coupled with the Sony Noise Cancelling ear buds, Noise Cancelling activates immediately for total immersion.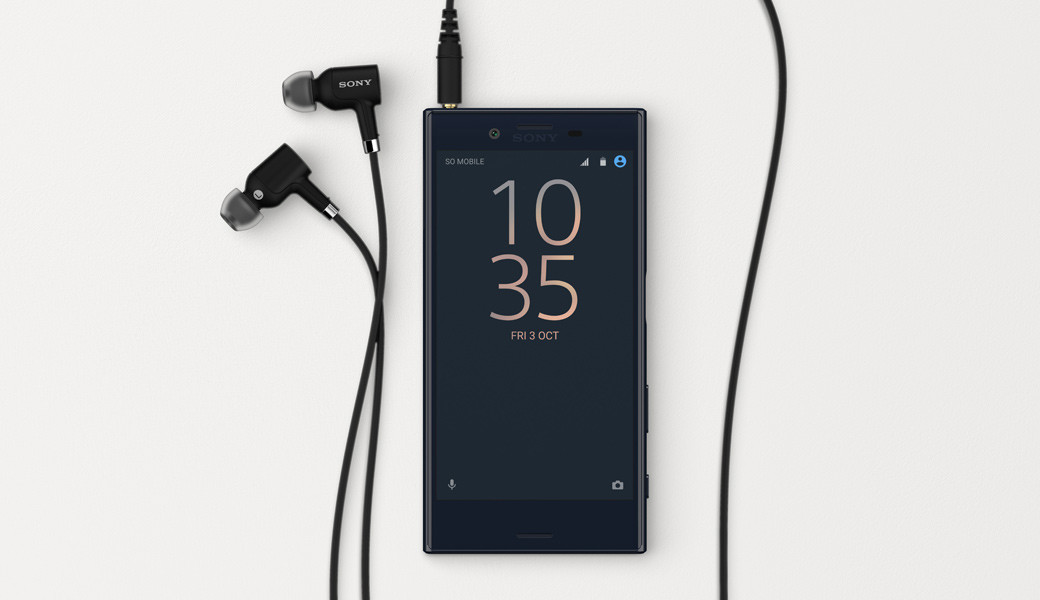 The Xperia XZ still retains the 3.5mm headphone jack giving you the freedom of using whatever headset you prefer. The high definition audio is not only subjected to plugged in headsets. If you opt for the bluetooth route (wireless) you will receive the same experience.
A powerful device with the Quad Core Qualcomm Snapdragon 820 processing every command and 3GB RAM to allow super multitasking there is no lag or delay in functionality. I will say here though that I am surprised the Xperia XZ was not fitted with 4GB RAM which is where the next level is headed.
Still 3GB is more than sufficient and this is not a downer in anyway. Internal storage is 32GB with a 64GB variant available online. Thankfully – we also have housing for our much loved microSD cards.
It all doesn't stop there though.
With battery safety and performance being at the forefront of smartphone technology right now, Sony realised that while in a perfect world you would have a battery that could last a week without a single charge. In reality the technology has not evolved yet to allow this, so they quizzed themselves on how they can make a battery last, not overheat and retain high end performance.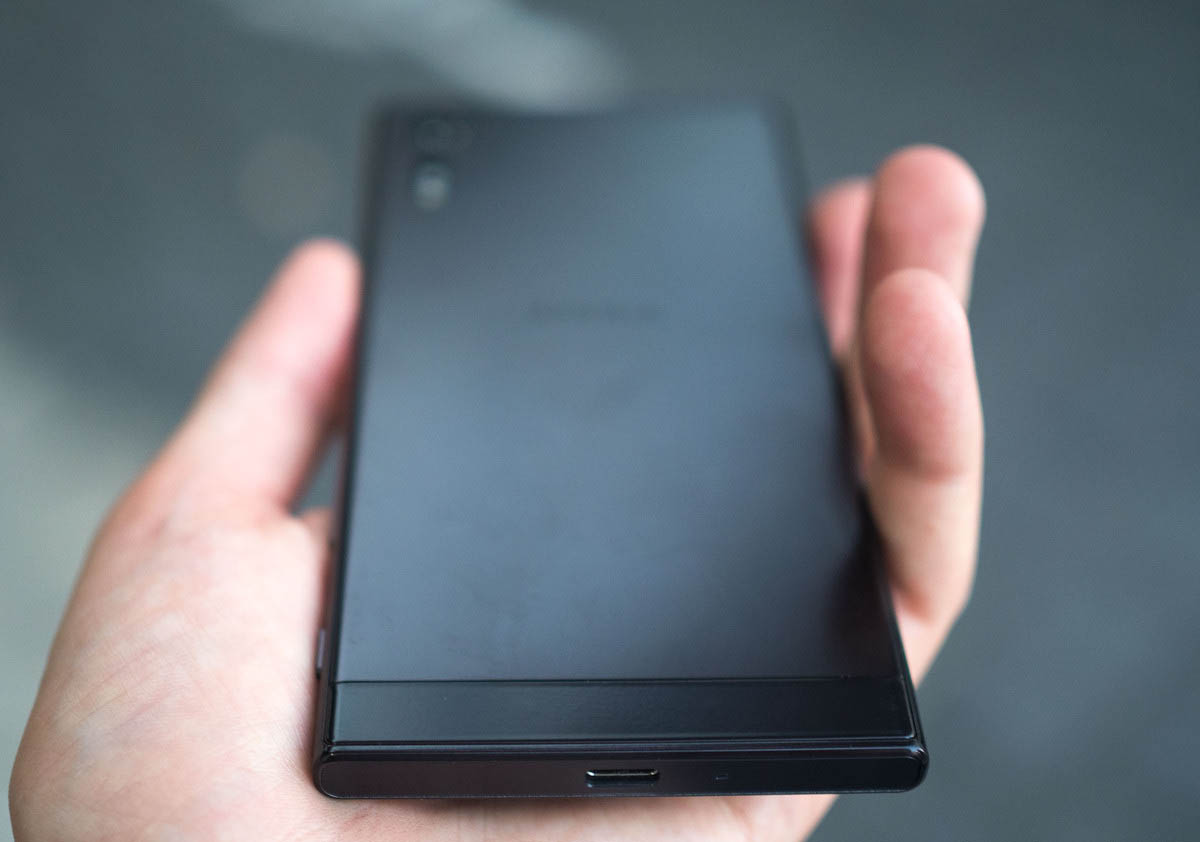 Their solution is Qnovo adaptive charging. Qnovo will adhere to your day to day to patterns. It will learn what time you sleep, what time of the day you wake up and will charge accordingly. For example if you hit the sack at 10pm every night and place your Xperia XZ on charge, it will slowly charge overnight. And then lets say that you wake up every weekday morning at 7am for work, the Qnovo adaptive charge will hold back a full charge until 6.50am and then in the last 10 minutes do a quick burst charge to get the battery at 100% for your day.
Weekends? Not an issue. Qnovo will also adapt your later sleeping times and waking times on a Saturday or a Sunday or any day(s) that may be a weekend for you.
This ensures you always have a full fresh charge to start your day. It also preserves the life of your Xperia XZ's battery ten fold and prevents the battery from heating up when charging. An overheating battery will drain faster, and a battery that heats when charging can take longer to charge – or as we are all aware is also a safety hazard.
Overall battery performance will give you a couple of days on moderate usage. There is a Fast Charge kit available as an additional accessory and the XZ uses USB type C for more accurate data transfer and charging.
It's as though Sony Mobile went right back to the drawing board with the XZ and designed a smartphone their engineers would use, from scratch.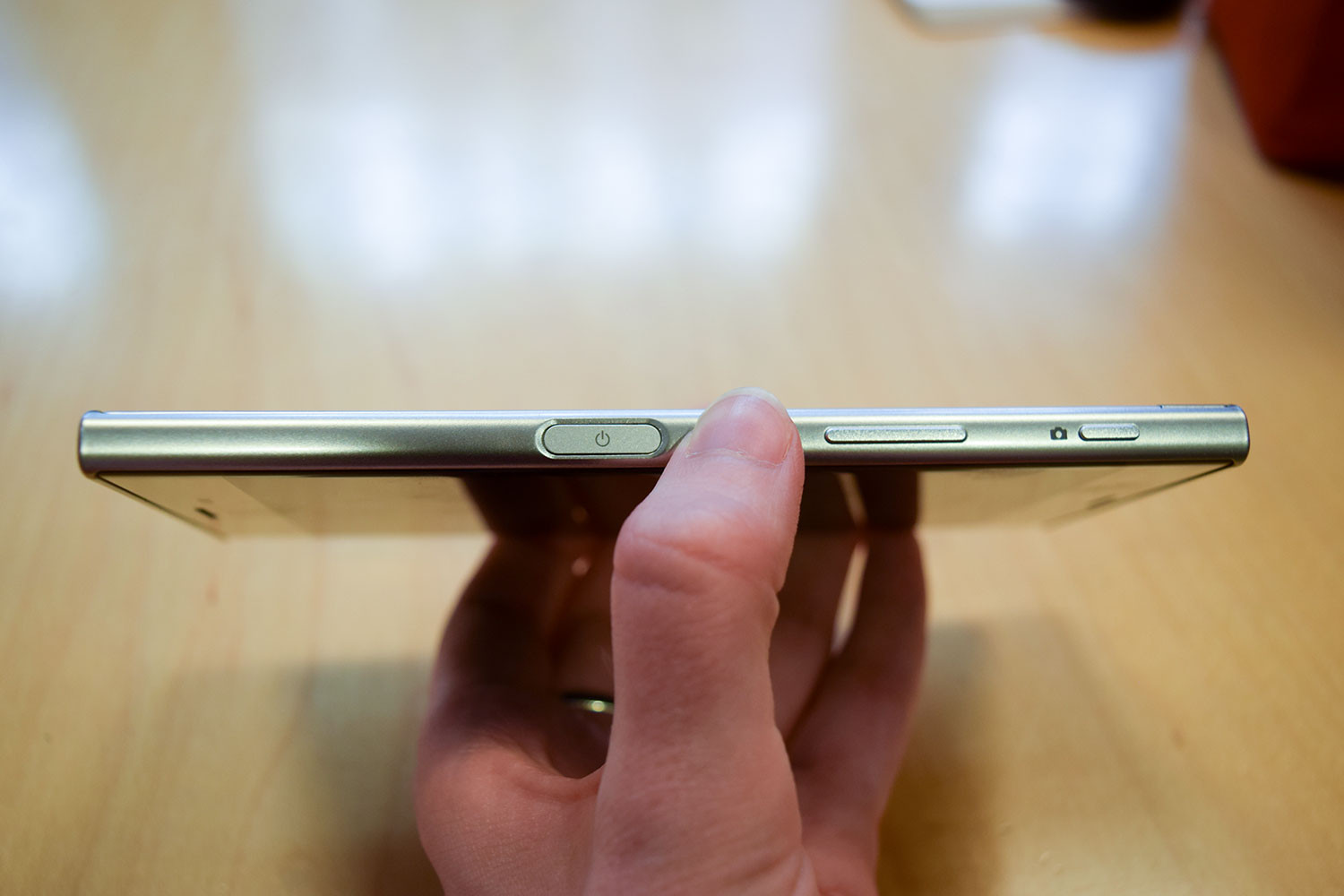 Additional functionality that we as gamers draw us to the Xperia range is the PlayStation Remote Play. If you have a PlayStation 4 in your home network, easily connect up to it and play anywhere in the house. Another, well, gimmicky but highly fun built in app is the A.R. Camera. Sony introduced us to the world of Augmented Reality as a gaming platform with the PS Vita.
The Xperia XZ comes with a range of A.R. themes and activities with a library of Free and Paid ones at the ready.
Design has an overhaul too, with beautifully soft rounded corners, dropping the sharpness we have seen in predecessors. The fingerprint unlock sensor is perfectly placed on the mid right side Power Button.
In New Zealand the Xperia XZ is released exclusively at the local Telco; Spark but can be purchased outright from the Sony Store for $1099.00. This price point, given the level of technology built in to the 5.2″ screened device, is a bargain.
Xperia stands for Experience and Sony has always given consumers this through film, music, games and technology.
The Xperia XZ is no different – an experience that exceeds expectations.
Xperia XZ Review
Released: October 2016
CPU: Qualcomm MSM8996 Snapdragon 820 | Quad-core (2x2.15 GHz Kryo & 2x1.6 GHz Kryo)
Memory: 3GB RAM
Storage: 32 or 64 GB
Expandable Storage: MicroSD up to 256GB
OS: Android OS, v6.0.1 (Marshmallow), planned upgrade to v7.0 (Nougat)
Cameras: Front 13 MP | Back 23 MP
Screen Size: 5.2 inches